Mums in the Know: Easy Ways to Find More Time to Exercise
For many mums, especially new ones, exercise is not a top priority. Yet even mums who are rushed off their feet all day need to exercise. Not only does it help strengthen your body and build stamina, but it also boosts your immune system and helps to elevate your mood. But as a busy mum, you know how tricky it can be to find time to exercise. Here are some tips to help you squeeze some fitness time into each busy day.
Stream your way to Fitness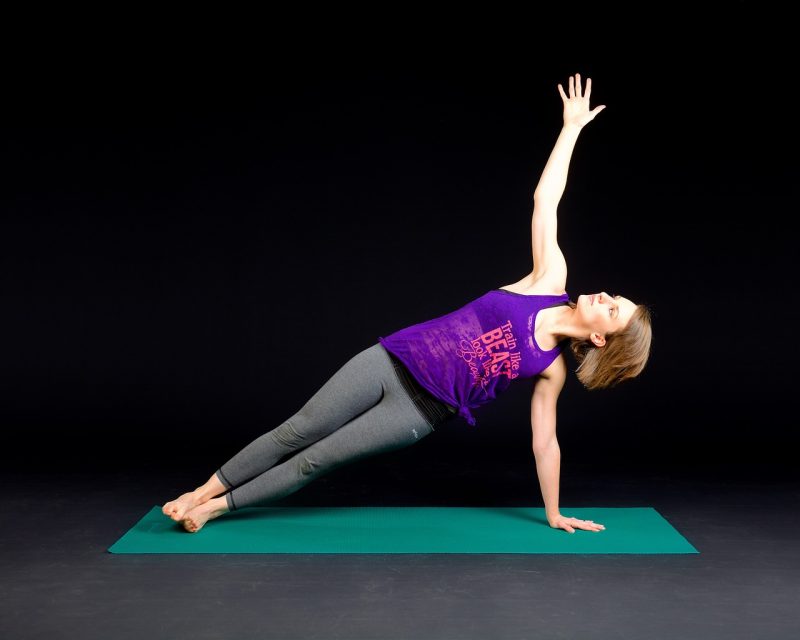 Now you can work out anytime, no matter where you are, with these online workout videos. The site contains more than 75 workout videos designed especially for mums and mums-to-be. The workouts include:
30-day 30 minute total body workout for developing the core
12-week postnatal slimdown
12 different pregnancy workouts
60-day weight loss and super-fit programs
Lots of mix 'n' match programs
What's more, the website also offers nutrition tips for mums and kids, meal plans, books and workout DVDs.
Get fit with baby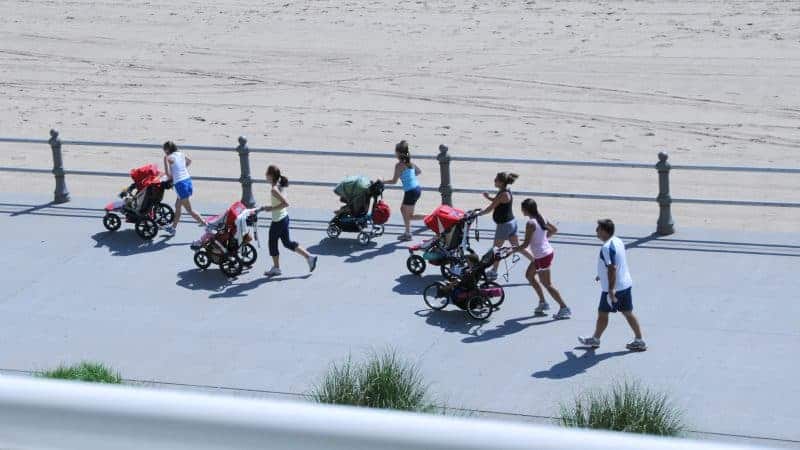 Put your baby in the stroller and take off for a hike or steady jog. More and more new mums are figuring out that this is a great way to exercise while the baby takes a nap or enjoys the scenery. Jogging is great for your heart and your metabolism. A few laps around your street or the local park is a great way to start your day. If you prefer to exercise indoors, jogging on the spot is just as good for you, and you can do it while you're watching TV and keeping an eye on baby, so you'll hardly notice you're exercising. If your baby is old enough to sit up already, you can put her in a baby carrier and take her for a walk around the park. You can combine exercise with bonding and talk to her as you go.
Workout in the pool
Water aerobics is one of the most toning yet low impact exercises you can perform, and it's great for new mums. Water aerobics consists of performing aerobic exercises in a swimming pool, usually at a depth of chest height water, though some exercises may be performed in shallower water if necessary. Water aerobics is such a low impact type of exercise that it can be performed by people of any age and even by those suffering from chronic illnesses such as arthritis. You can join a class or spend 20 minutes each day in your home pool while the baby takes a nap.
Join a yoga class
Ask a friend or relative to watch the baby for you for 30 minutes and join a Kripalu yoga session. Kripalu works to relieve the day to day stresses that influence the body's mental, physical and emotional responses. As the layers of stress are released, healing can happen on all levels. Like most forms of yoga, Kripalu uses gentle stretches and postures along with regulated breathing techniques and the development of open consciousness. Kripalu is suitable for any age group and focused on helping students get in touch with themselves and their inner energy. Each session begins with a centring exercise then moves through combinations of stretches, poses and breathing exercises.
Dance your heart out
If your baby's taking an afternoon nap or has gone down for the night, put your earbuds in, blast your favourite tunes and get dancing. Dancing is a great cardio exercise and a fun way to burn off calories. You can follow your own style or look online to find some free dance exercise routines like Zumba or belly dancing. If you have time to yourself, you can join a Zumba class and learn new dance moves to get in shape.
Even when you manage to find the time, sometimes it can be difficult to motivate yourself to exercise, but it is important to get at least 20-30 minutes of cardio exercise every day, even if it's just a walk in the park. Start with something simple that you will enjoy; this way, you will feel good about exercising, and you will feel more motivated to do it regularly. Whatever exercise you choose, you need to keep at it for at least 20 minutes to get your body moving. Plan a schedule so that you have 30-60 minutes free at least three times each week when you can go for a walk, go jogging or visit the gym or pool.
Author: Molly Allen is a busy mum who loves to find tips and tools that can make her life better. She also loves to share her insights by posting on a variety of lifestyle and mummy blogs.