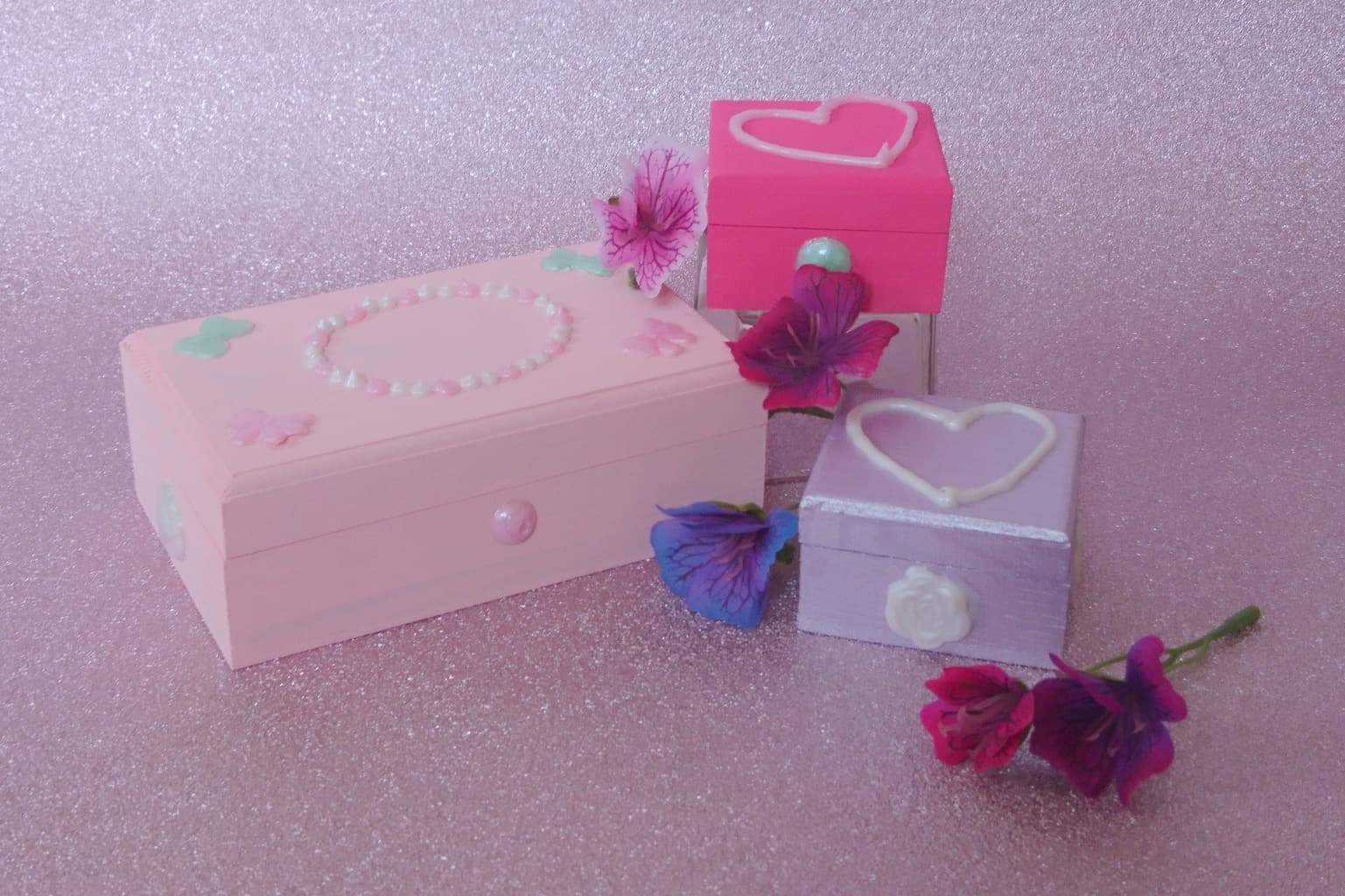 Gel-a-Peel Jewellery Box Crafting
Gel-a-Peel has become a popular craft in this household over recent months. We have been lucky enough to review not one, not two but three sets of Gel-a-Peel. Little Bean is becoming quite the expert at Gel-a-Peel which means that I don't get to play with it as much I would like to, it's quite addictive once you start.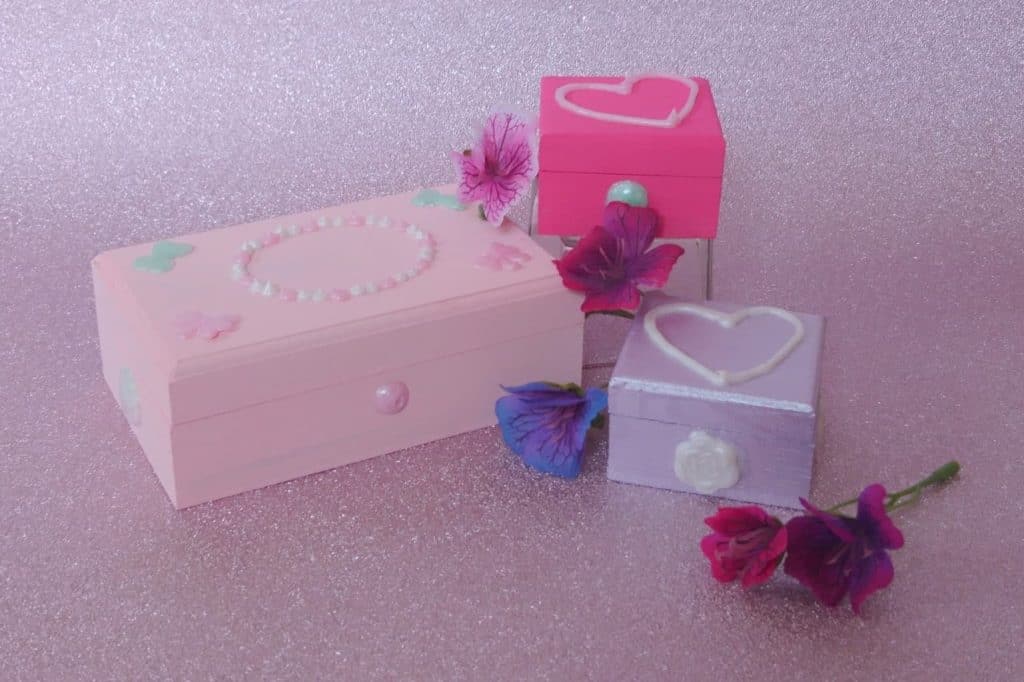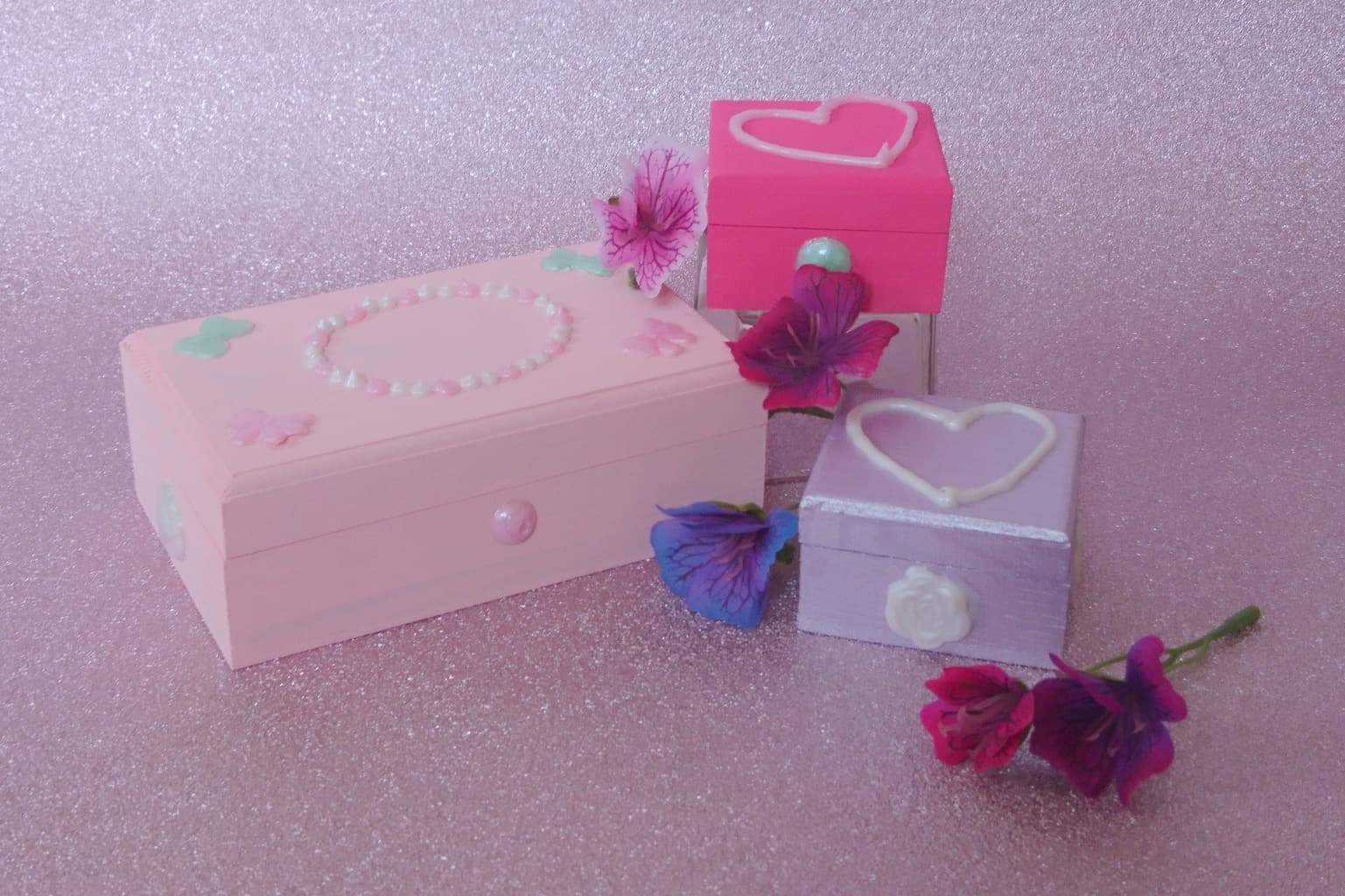 What is Gel-a-Peel?
The coloured gel can be squeezed into moulds or over templates to create gems, bracelets, jewellery and accessories. Once you are happy with your design, leave it to air dry and then peel. The gels are available in a range of colours and sets so there is something for everyone.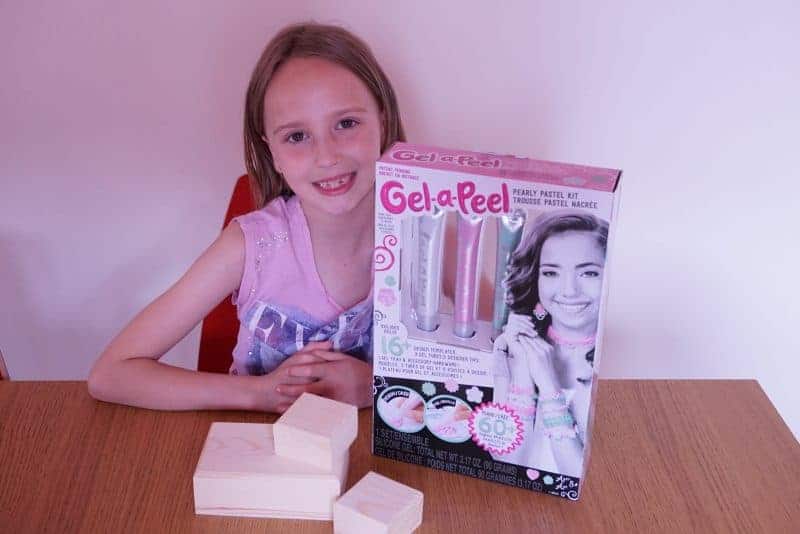 Gel-A-Peel Designs
There are lots of different things you can do with Gel-A-Peel from creating jewellery or accessories to creating embellishments as Little Bean has done for the jewellery boxes. Within this box was a plain sheet for freehand designs or for tracing over the templates already supplied. You can also create small gems, flowers and bows by squeezing the Gel into the template trays and then using the scraper tool to remove the excess gel from the reverse of the design. This makes it into a flat surface which is perfect for sticking the embellishments onto cards, boxes or whatever craft project you had decided to do.
Tip: Create multi-coloured rainbow designs by switching the tip onto a different coloured gel tube partway through design.
Removing the gel designs ready for placement
The gel should be dry in around 10-15 minutes however when we first used Gel-A-Peel we found that parts of the Gel were still a little wet so we tend to do our designs over a couple of days to ensure it has had plenty of time to dry out thoroughly. Supplied in the kit is a small thin, knife-like tool with an elongated point at the tip. Very gently push the tip under the edge of the designs and lift carefully to remove the Gel designs from the sheets and template trays. There may be small ragged bits of gel around the edge of the designs, you can carefully cut these away with scissors or very carefully pull them away with your fingers for a neat finish.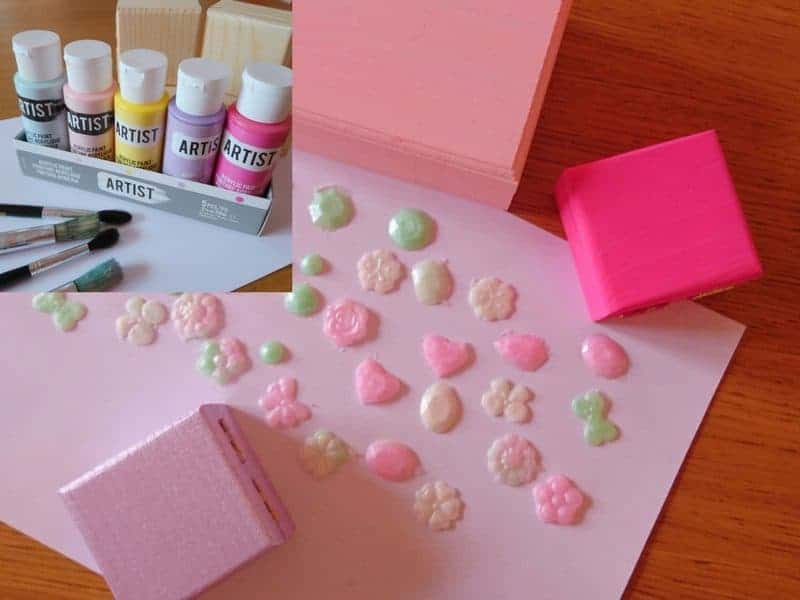 Creating a Gel-a-Peel Jewellery Box
We received three wooden jewellery boxes which we painted using acrylic paints bought from a local craft store. Afterwards, we used Fast Tack glue to stick the Gel-a-Peel creations to the jewellery boxes. Little Bean wanted to create one for two of her friends so she wrote their names onto the Gel-a-Peel sheet so that she could make them into personalised jewellery boxes. We shall add their names to the middle of the hearts on the small boxes.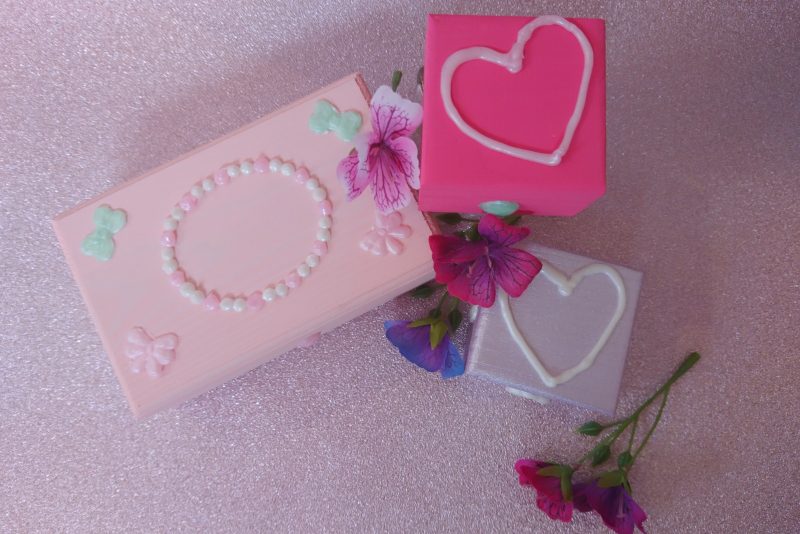 DISCLAIMER: We were sent the Gel-A-Peel kit and jewellery boxes for the purpose of this post. All words, images, video and opinions are my own and may not be copied without my permission. I have not been instructed what to write.