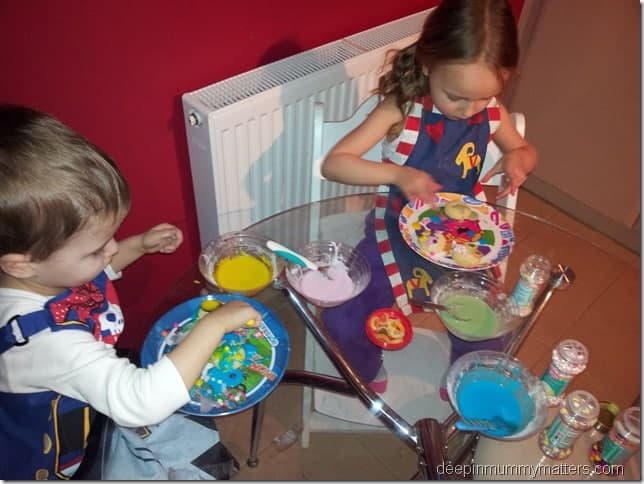 Is it because I'm a stay at home Mum?
Is it because I'm a stay at home Mum? That's the question that has been spinning around in my head for the past couple of months. I know we've had a busy few months with Little Bean starting school and the arrival of Jelly Bean. I get that these are big events in the life of a 4 year old but there are 3 other Mum's at Little Bean's school who have had new babies since their children started school with Little Bean in September and they don't seem to be having issues with behaviour like we do with Little Bean.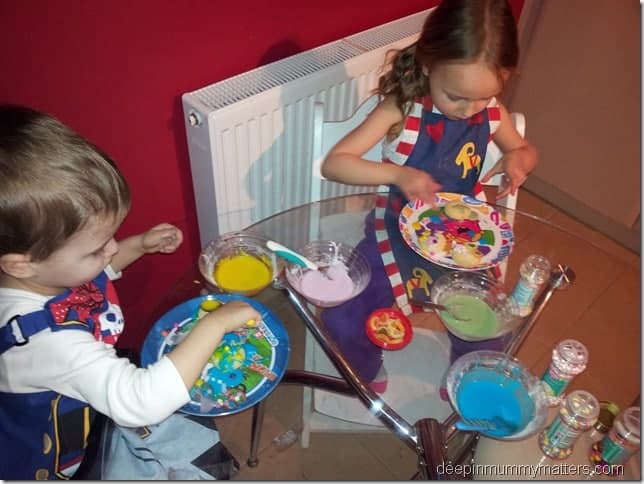 My view on being a stay at home Mum was that I wanted to take this time to do things with my children whilst we have the time and opportunity. Trips to the park, messy play sessions, baby yoga, music groups, playgroups, trips to the seaside, to the woods, to London, you name it I've tried to do it with them. I didn't want to spend these years sitting in front of the TV (although admittedly that does happen and that's ok).
If you're a regular reader of Mummy Matters you will know that I have been having my issues with behaviour since Little Bean started school. I know that most parents complain that school spoils their children, I also remember the change in Curly when he started school but I am also wondering whether me being a stay at home Mum has spoilt the children and to some extent our relationship with each other? I am always available to the children so they don't really get the opportunity to miss me, I sometimes feel like they are fed up of being with me. I have mentioned before that one of my neighbours has been a great help with taking Little Bean to school for me when I have struggled in pregnancy and since Jelly Bean's birth but it has now got to the point that Little Bean will ask me if she can go to school with them instead of me and when I collect her from school she will often say "oh I wish A, B or C could have picked me up instead". I do still try to take her as often as I can myself but some mornings when the nappies are exploding or my head is screwed on the wrong way around after a bad night I have to call on my neighbours to help.
At the end of the last school holiday I took the tiddlers to Nottingham Arena to see Justin & Friends. The majority of children would have been over the moon to attend such an event and whilst this was the tiddlers first time at this type of show, they were excited at the thought of seeing Justin, they loved the show but they just wanted more. They wanted the ice creams, the candy floss, the light up wands AND to go to Peterborough Museum???? The last request came from Little Bean during the closing song of the show and when I tried to explain to her that it just wasn't possible, we were a long drive away and by the time we got home it would be closed, she had a complete meltdown. The tears began to flow and then came the anger that I wouldn't let her go and what followed was a waterfall of events as she didn't want to walk on one particular side of me as we made our way back to the tram, she didn't want to stand in a specific spot on the tram, she remembered that she hadn't taken any photographs of the show and it was all my fault, then she uttered the words "you're just stupid Mummy".
I would like to say that when it comes to discipline, I am no pushover, as I have said before I shout – which probably isn't the best form of discipline? Don't they say that children don't hear you when you shout??? I can't help it I just get so frustrated when they don't do as I ask. I have tried every kind of reward system I can think of; reward charts, traffic lights, sticker books and currently we are trying marbles in a jar. I have sent the children to bed without tea if they mess about at the table or say they don't want to eat what I have cooked. I have thrown away bin bags of toys when they have refused to tidy the playroom for the 1000th time but still I am banging my head against that brick wall.
I just wonder sometimes if the parents who return to work just 1 or 2 days a week have the better idea? Do they have better behaved children because their children spend time with someone else or am I just clutching at straws that there is a reason why my children behave the way they do? I know they aren't bad children, I know there are many families out there with children more badly behaved than ours but we definitely have issues and I still keep coming back to; is it because I'm a stay at home Mum?
What do you think?