Getting #Fitover40 with my new Nike trainers
So last year around this time I was LOVING exercise again, I had dug out my running shoes earlier in the year and was really enjoying running again. Then it happened . . . I sprained my ankle. It wasn't an 'accident', there was no ankle-twisting or slipping, I just had one evening where my ankle began to swell and throb for no apparent reason. A trip to the Doctors a few days later told me that it was sprained because I have 'floppy joints' also known as hypermobility.
Getting my strength back
A few months later and a chance meeting at a blogging event introduced me to The Fane Clinic who provided me with custom orthotics and the difference in me has been amazing. I feel stronger, pain-free and ready to exercise again. I feel like now is my time to get back to the happy, healthy me that was starting to come through last year. I dusted off my Polar M400 sports watch and made the decision to join the gym.
The Nike Fairy Godmother
As if by magic, on the very afternoon that I had joined the gym I was asked if I would like to review a pair of Nike Trainers. I would have been a fool to say no . . . so I said YES. Obviously!! I spent the evening perusing MilletSports to find my perfect pair of Nike Trainers and there was one pair which stood out for me.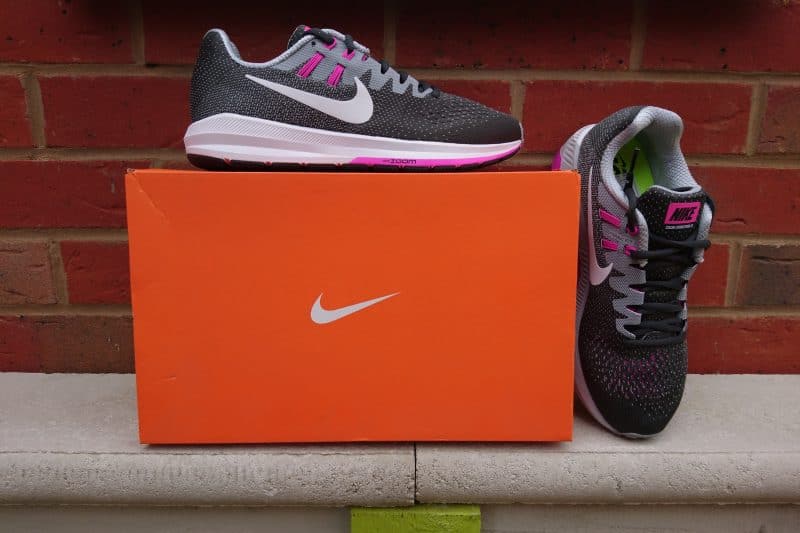 Nike Air Zoom Structure 20
Long-lasting comfort and smooth transitions. The Nike Air Zoom Structure 20 Women's Running Shoe will exceed expectations giving you the ultimate combination of support, stability and flexible cushioning for an incredibly smooth ride, Dynamic support technology adapts to individual stride, with a soft foam cushioning for stable landings and transitions from heel to toe. Dynamic Fit technology locks down feet for responsive feedback and a secure fit. The seamless Flymesh upper delivers lightweight breathability and comfort that is built to last. A high-performance all round running shoe that will boost your ride.
Breaking them in
The Nike Air Zoom Structure 20 Women's Running Shoes have been perfect from the first step. I'm not always great with new shoes, I tend to have weeks of wearing in where I suffer from blisters, cramp and the odd ache here and there until they have moulded to my feet but with my new Nike trainers I haven't had a single twinge. I put them to the test on the treadmill first and loved just how supportive they felt thanks to the dynamic support technology. I ran comfortably for 30 minutes and busted my steps goal for the whole day and the Flymesh uppers meant that my feet didn't overheat and become uncomfortable (or stinky).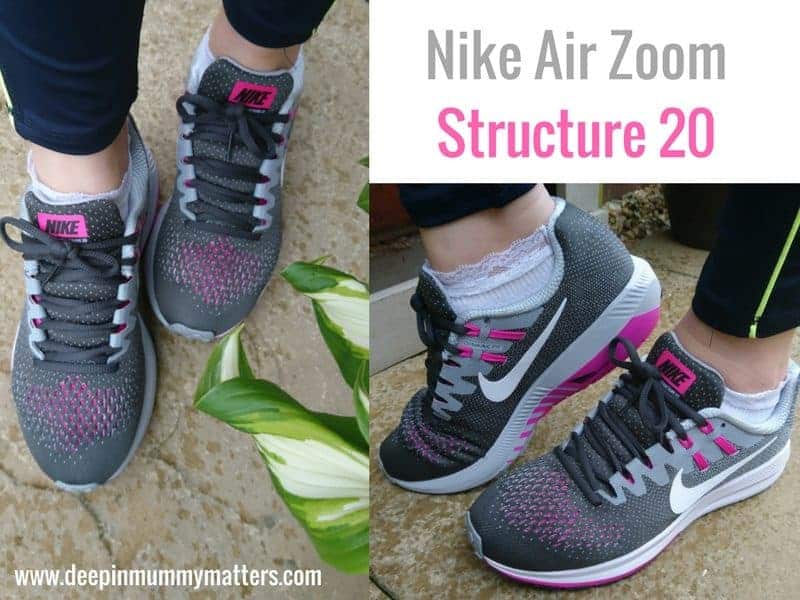 The future's bright
I have been regularly attending the gym four times a week since joining and I feel so much happier and fitter in myself. When I get home from the gym I feel energised, focused and more driven to work. Joining the gym was definitely one of my best decisions this year, I want to show my children that it's important for Mummy to have 'me-time' too and that it's good to take care of yourself. I am eating healthily, drinking lots of water and exercising regularly. Hopefully, they will see me as a good role model.