Are you planning to pack up the family for a car journey to visit relatives this Christmas? Travelling during the holiday season can be stressful—heavy traffic, icy surfaces, and drunk drivers are three of the biggest hazards that holiday drivers face in the run-up to Christmas. Keep your family safe by following these safe seasonal driving tips: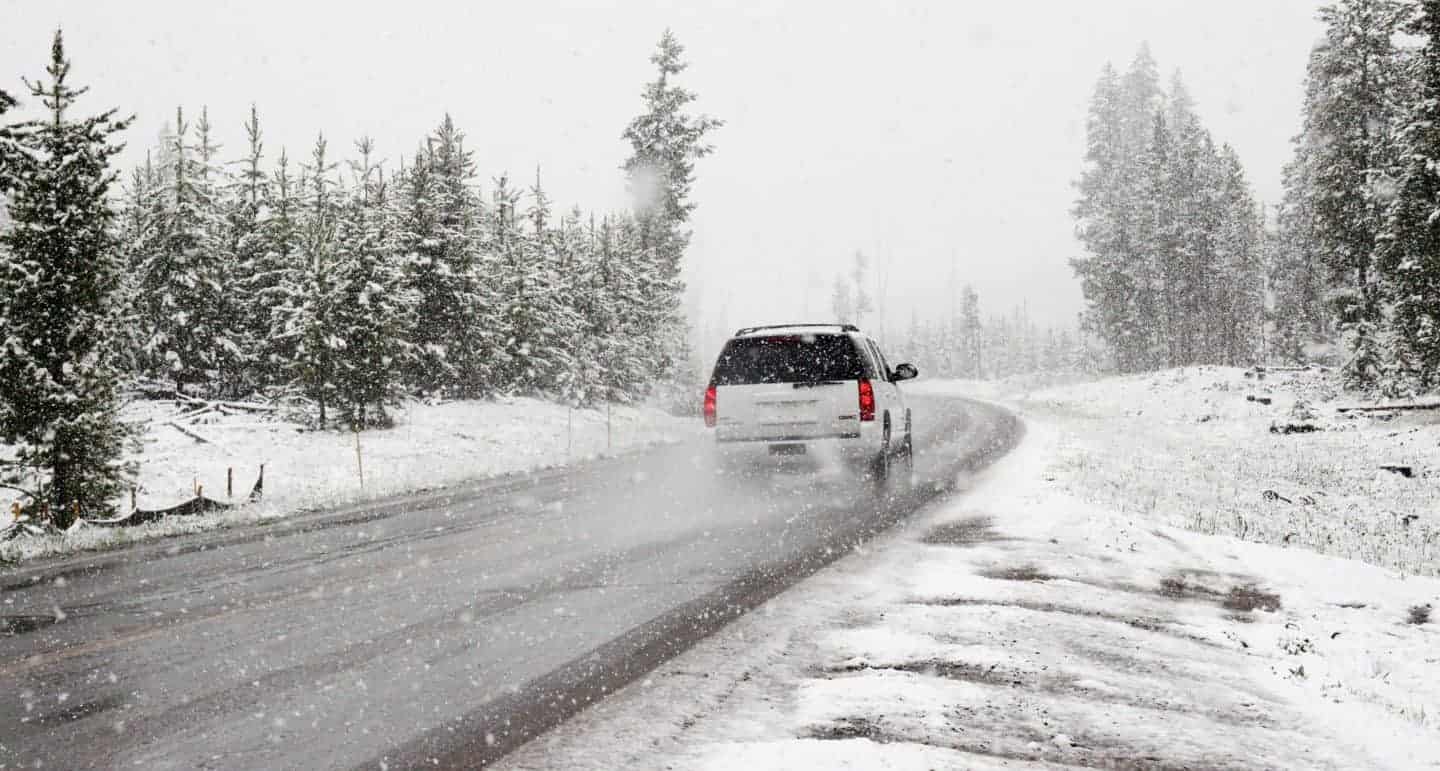 Plan out your journey
Mapping out your route ahead of time will not only save you from arriving late to Christmas dinner, but it will also help you avoid icy or busy roadways as well. Do a little bit of research on alternative routes you can take to bypass the traffic, and make sure to check road conditions before you get in the car. Obviously, if you intend to use a sat nav to help you find your way, you can pop in the places to avoid as well as suitable stopping breaks for a spot of rest and recuperation.
Perform car maintenance checks
Especially if you're heading on a long journey, make sure your car is in top form before your travel.
Tyres
Ensure that you have optimum tread left on your tyres, in the UK the minimum is 1.6mm in a continuous band around the middle three-quarters of the tyre. Personally, I would always change my tyre once it drops below 3mm when travelling on wet/icy roads.
Car Batteries
If you are unsure about doing this yourself, always seek the help of a professional. My Grandad was a technician, so he showed me how to maintain my car. I always check my battery for signs of corrosion and check the electrolyte levels. If the plates are visible above the water, top them up with distilled water only. For safety, make sure your car batteries are functioning properly. Purchase reliable car batteries in Ossett only from Ossett Tyre House.
Window Wipers
It is essential that you can see clearly through your windscreen when driving in wet and icy conditions so ensure that your wiper blades are in good condition and adequately clean your windscreen without leaving smears.
To be fully secure in knowing that your car is roadworthy have a mechanic perform a Winter health check. The day of your trip, make sure that the car roof is clear of snow and ice and that you have a full tank of petrol before you depart.
Pack wisely
Car journeys with the family can be long and tedious, especially if you're travelling with small children. Pack plenty of activities to keep them entertained in the car — sticker books, colouring books, digital music players, and educational video games are all great ways to keep them occupied without distracting the driver. And don't forget to pack an emergency car kit for your journey: snow chains, jump leads, warning triangle, shovels, blankets, water, snacks, and a fully charged mobile will be a big help if you break down along the way.
Be alert on the roadways
Driving mistakes occur more frequently when you're tired. Make sure you get plenty of sleep the night before the drive—even if you're only the co-pilot! Leave the house with plenty of time to reach your final destination so that you won't be in a big rush. Once you're in the car, watch for black ice and deteriorating weather conditions. Always maintain a safe driving distance from other vehicles. Remember that you can always take a break or turn back if you think the road conditions are too dangerous to continue driving.
Know how to deal with a breakdown or an accident
If your car does break down or you get in an accident, remain calm and try to pull your car over to the side of the roadway. Make sure that everyone in the car is safe. Turn on the parking and hazard lights and call for help if your car has broken down. Those who have been in an accident should check for damage, exchange insurance information with the other driver, and inform the police and your insurers.