10 Essential Items for your Home Office Setup
The idea of setting up your home office can be an exciting time initially. When you start thinking about what you need in your office to run efficiently, it can become a little overwhelming as there are so many things to think about and many choices. I have been working from home for the past ten years and have a fine-tuned home office (provided I can stop the kids from stealing my things).
Computer
Well, this goes without saying. For many years I worked solely on a laptop to pick it up and go whenever I needed to work on the move. The only problem I found was replacing my laptop every two years because I wore it out. Ultimately, I opted for an All-in-One Desktop PC and a laptop which I use when I am out and about with the minimum programmes loaded onto it. This has been a lifesaver for me and my computers. The All-in-One PC is powerful enough to run all of my programmes and saves space at the same time. Also, if you're looking for the best laptops under 800, try visiting BetaHouse.
Phone/Headset Bundle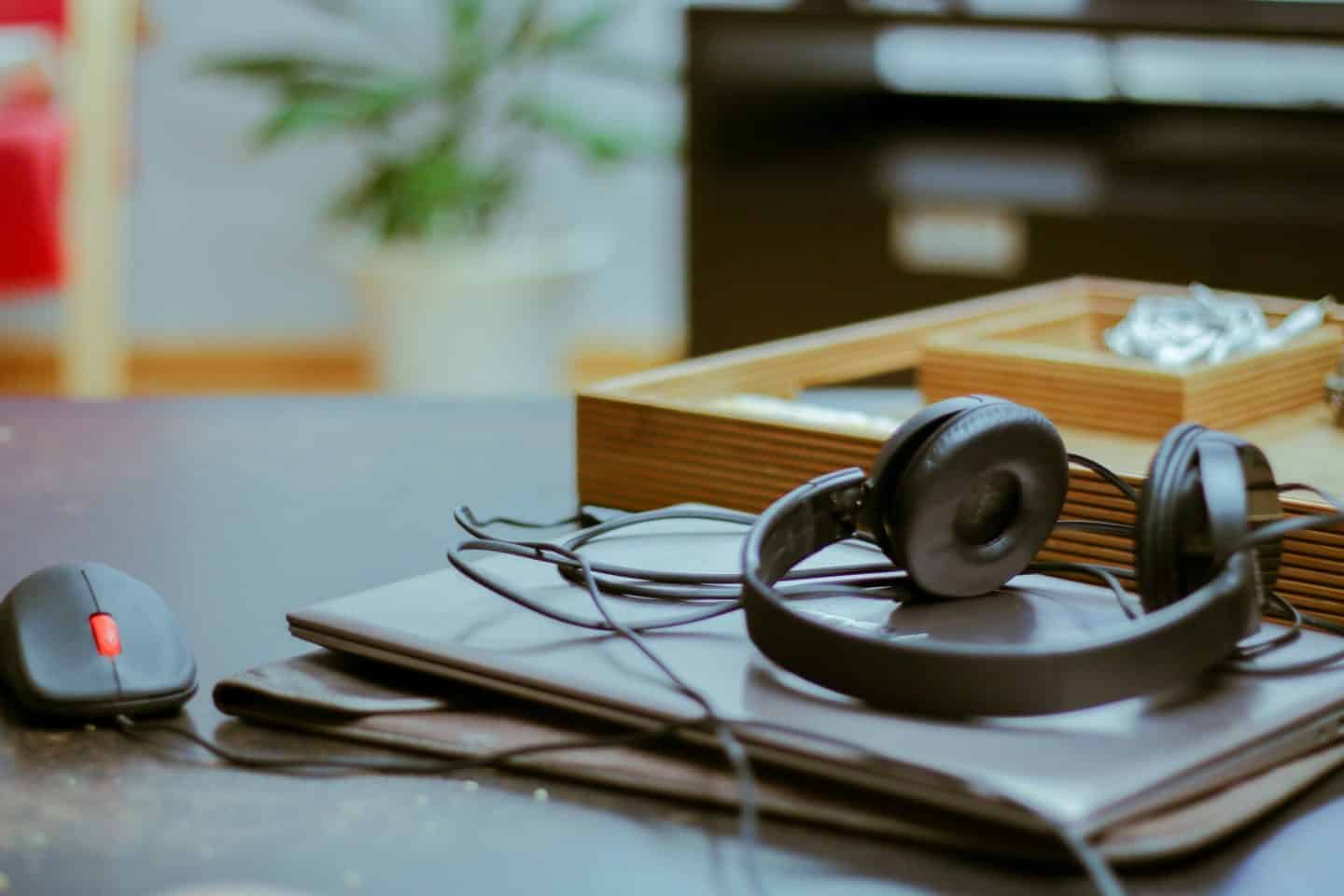 When you work from home, you must learn to multi-task; you are your secretary, administrator and receptionist. I have a great phone and headset bundle, which allows me to take calls and speak on video conference calls, leaving my hands free to continue typing and controlling the computer. There is nothing worse than trying to balance a phone between your shoulder and your ear for long periods.
Desk
Don't underestimate the size of the desk you need when you are setting up your home office. I have worked from the dining table, from a 'cupboard desk', and finally settled on a corner desk. Working from the sofa always seems fun, but it's not productive at all, and you generally end up with a bad back.
I found a great corner desk from Ikea, which has lots of space on the desk to spread out and a large shelf at the top to keep my work trays and files. Eventually, I will treat myself to a larger straight desk when I get a bigger office. Always remember to measure carefully before buying the desk for your home office. Most stores stock straight desks up to 2400mm wide, so you must have your measurements down before you begin shopping. The next thing you can do to make your workspace more appealing is to add an invisible under-desk wireless charger, which will help you eliminate unnecessary cords while also increasing productivity.
Ergonomic Office Chair
This is one of the most important purchases you will make for your home office so take your time and choose carefully. To be productive in your work, you need to concentrate, which means being comfortable. There is nothing more distracting than an aching back, neck and shoulders. Choose a chair that provides good lumbar support and supports to the back of your knees to take pressure off your lower back. It needs to be height adjustable, too, so that you can position yourself correctly at your desk. Southern Office Furniture provides helpful tips here about what you should consider protecting your body health, such as ensuring your armrests are adjustable, so they fit under your desk.
High-Speed Internet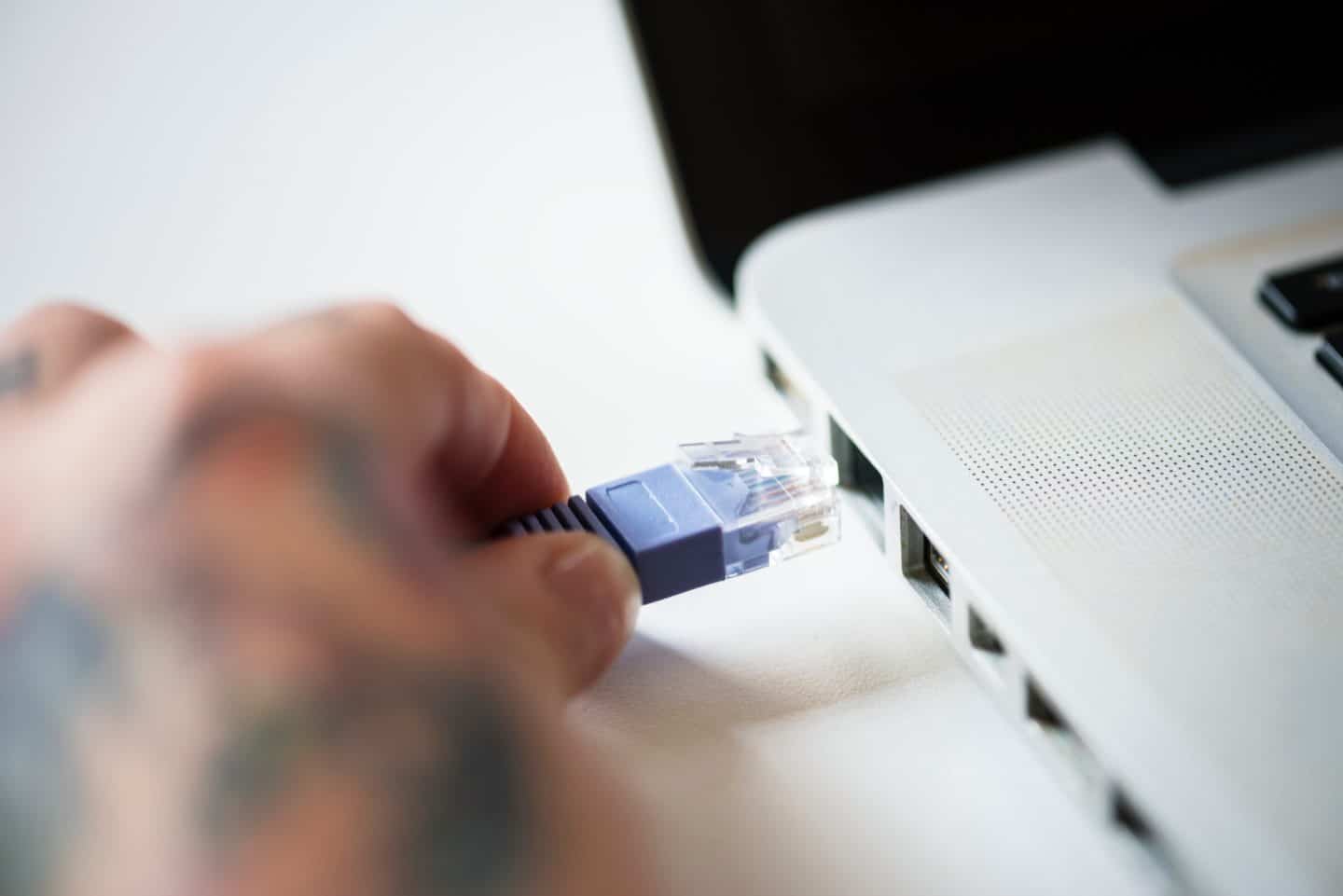 There is nothing worse when working from home than attempting to open an email and having the time to make a drink and take a toilet break whilst waiting for it to load. Need I say more? Find yourself a great broadband deal, and you won't look back.
Lighting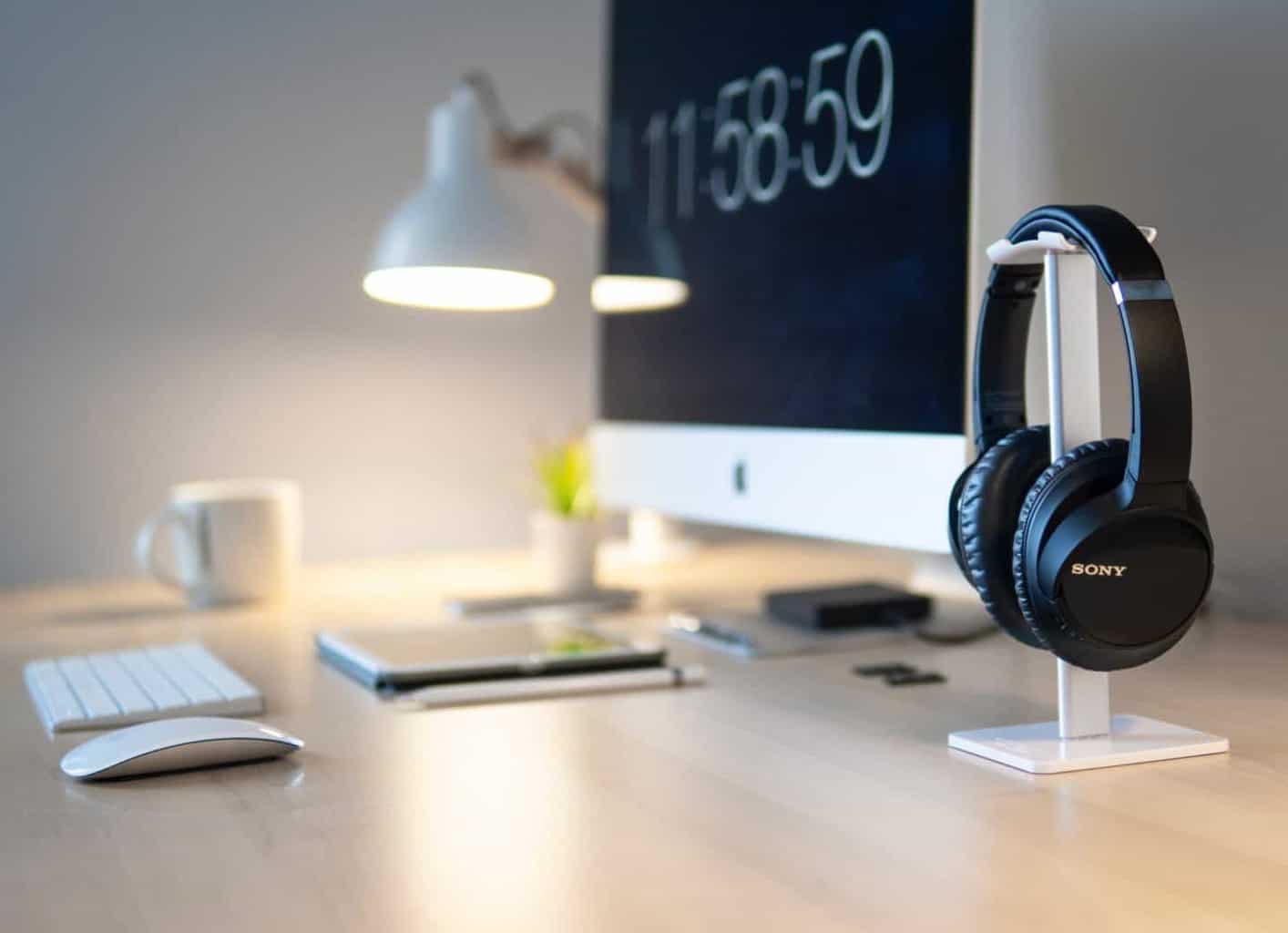 Position yourself so that you get good light onto your desk. I have large overhead lighting, but I also bought some inexpensive adhesive strip lighting stuck to the underside of the shelf above my desk, providing perfect lighting conditions.
External Hard-Drive or Cloud-Based Backup
It's a fact of life that computers break and usually at the most inopportune moments. Ensuring that you take regular backups of work, photographs, documents, and programmes will ensure that you lose the least amount of data possible.
Storage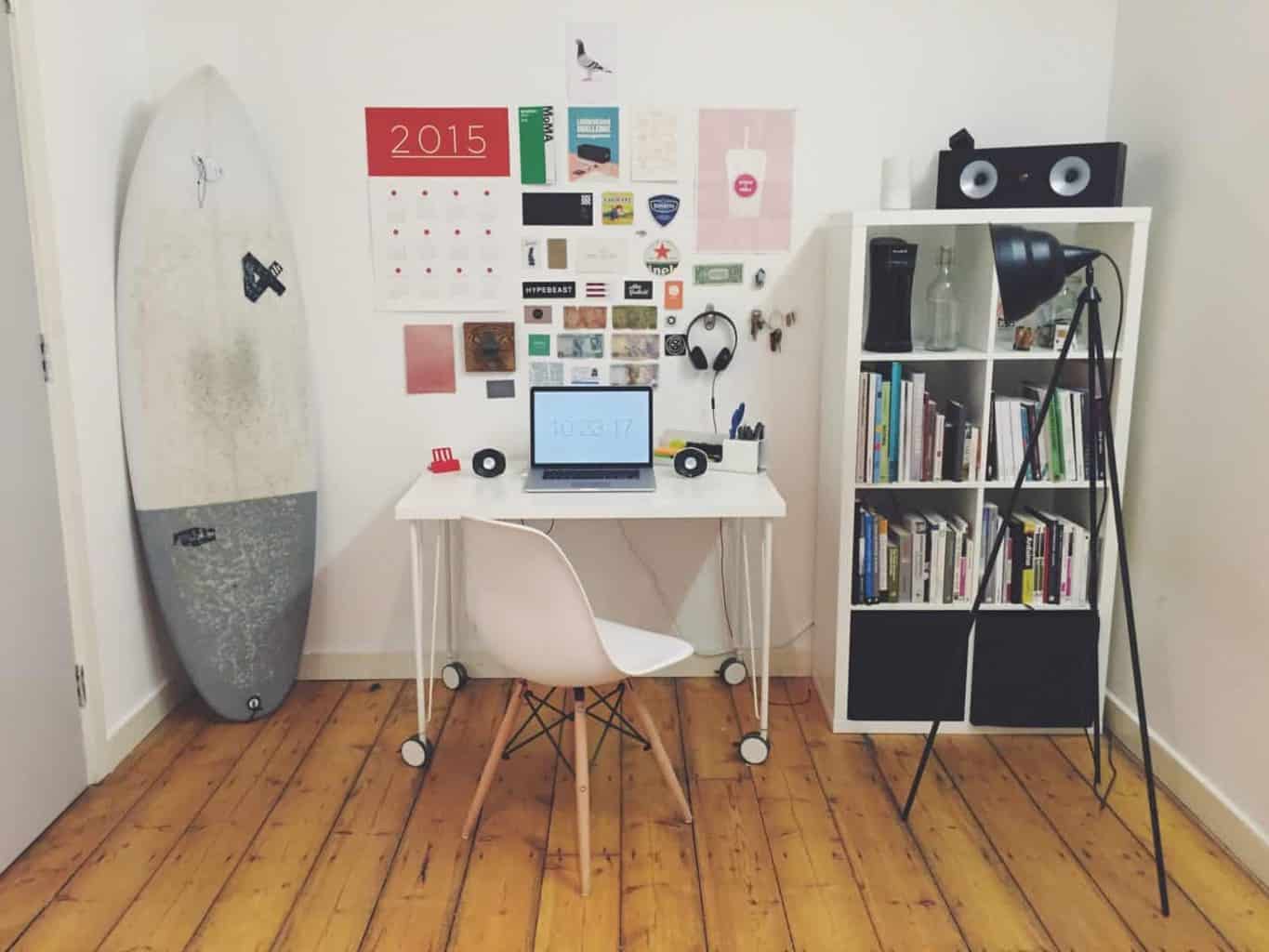 It may not be for everyone, but I can't recommend Ikea Kallax enough for storage units. I have them in my office, and the boxes hold so much you can add cupboard doors, shelves, or whatever you need. They are just so versatile and inexpensive. Even if you plan to have a paperless office, you'll inevitably need to store warranty documents, contracts and the like.
Printer/Multi-Purpose Machine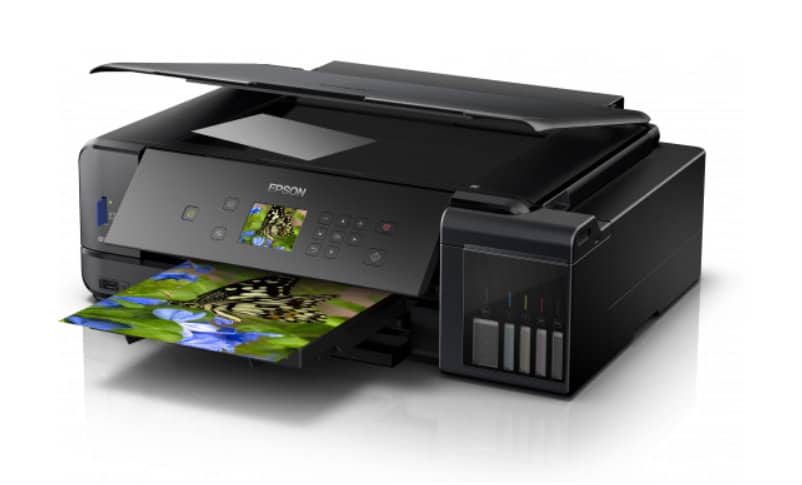 I have tried to be a 'paperless office' many times, but I can't quite make it the whole way. There are always things that need printing and scanning, so I only print what is necessary. Once I have used my paper documents, I scan them into the computer and shred the paperwork for recycling, where a multi-purpose printer comes into play.
Adding multifunctional printers to home offices has numerous benefits compared to desktop printers. For one, multifunctional printers take up less space since they can print, scan, and copy documents–eliminating the need for three separate devices. They also typically have a lower cost per page since they use larger ink cartridges and offer more printing options, such as double-sided and borderless printing. In addition, multifunctional printers often have built-in WiFi capabilities, which allow users to print wirelessly from their laptop, smartphone, or tablet. As a result, multifunctional printers are a more efficient and cost-effective option for home offices.
Ink and toner cartridges can be expensive, and we often need to refill them. If you buy your ink and toner cartridges from Supply Link USA, the process of buying the cartridges will be much faster and simpler.
Shredder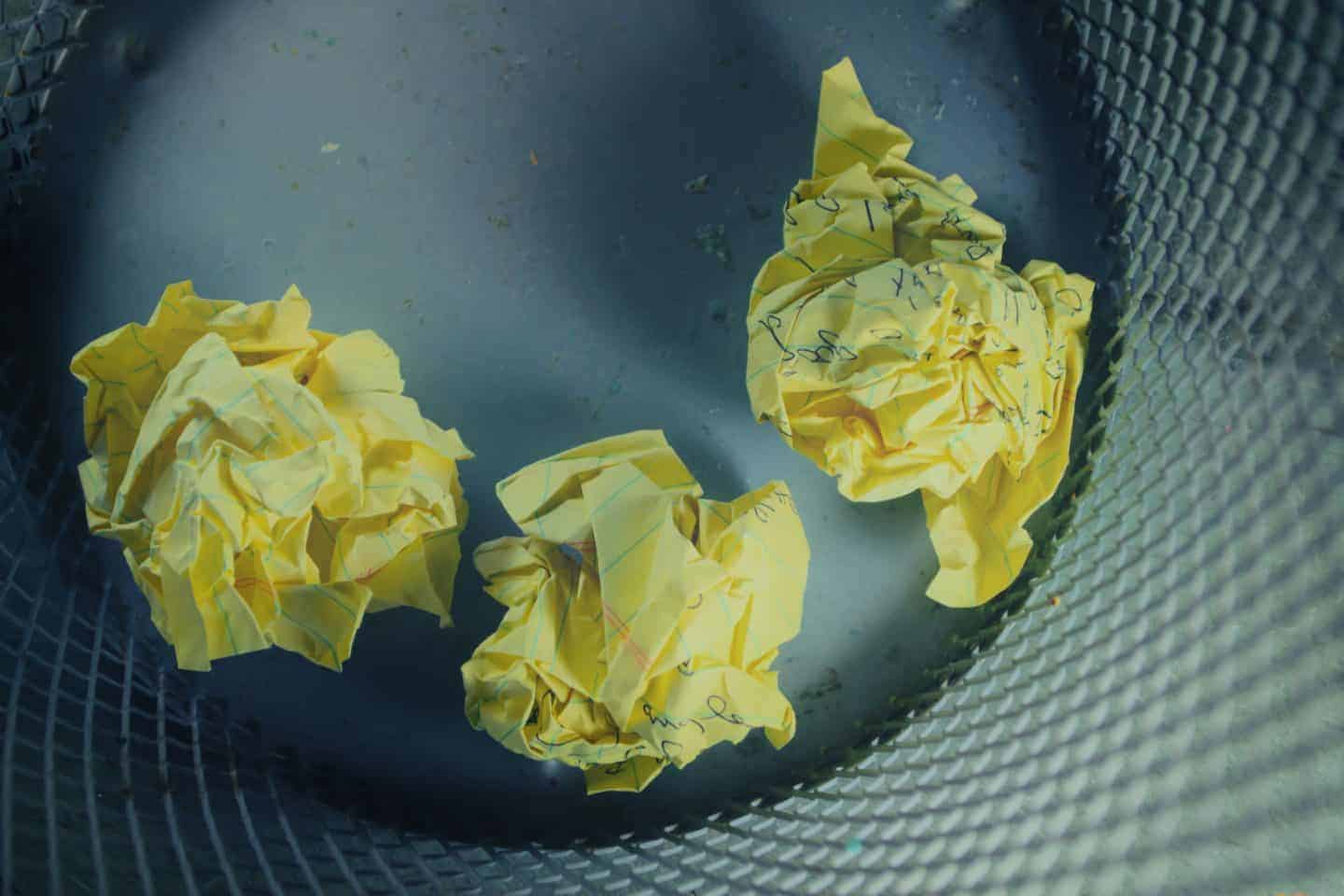 As per my paragraph above, I always use a shredder to dispose of receipts, old bills and other sensitive documentation to protect myself and my family from identity theft.