Elf On The Shelf Matching Christmas Pyjamas
When Pyjamas.com asked if we would be interested in reviewing their pyjamas I knew exactly what I was looking for. Every year at Christmas one of our family traditions is to gift the children new pyjamas on Christmas Eve (it's our sneaky way of ensuring they all look nice when we take photographs on Christmas morning). Last year we began to spot a trend for matching family Christmas pyjamas but we missed the boat on buying some ourselves. This year, however, our luck was in.
Official Elf on the Shelf Matching Family Christmas Pyjamas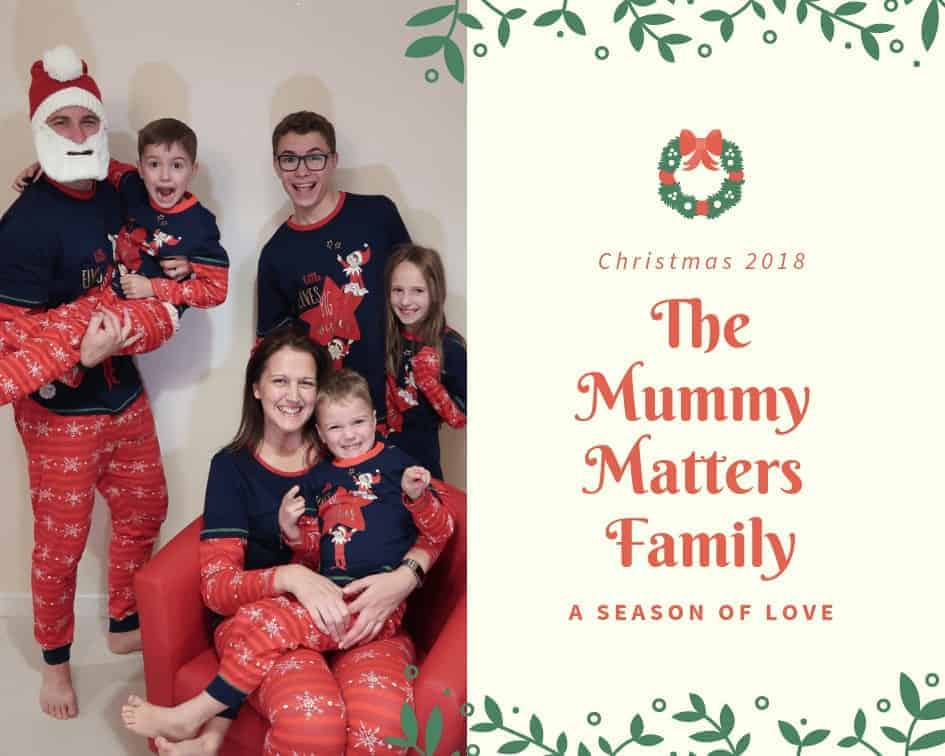 There were lots of different designs of pyjamas to choose from but we are quite traditional and generally choose red, navy or green.  We spotted the Official Elf on the Shelf pyjamas and knew they were the ones for us.  We placed our order and they arrived within a couple of days which coincided perfectly with Will being here at the weekend.  I wasn't sure that he would want to dress the same as the rest of us, he is 17 now after all.  Luckily though he is as daft as the rest of the family and he does love his pyjamas so we set about having a family photo session. 
We even popped Bramble's Christmas jumper on so he could join in – even if he did get a little confused by the whole thing!
The Christmas pyjamas come from age 2-3 years all the way through to adult size XXL and the sizing was pretty spot on for us all, even the leg lengths were generous which can often be a worry. We were all impressed with the quality of the fabric as you can never be too sure when you order online. The stitching is very good and they don't look like the sort which will go out of shape the first time they are washed but of course, only time will tell on that score.
The children love their new pyjamas because they recognise Chip from the Elf on the Shelf film they watch every year at the start of the festive season as part of our Christmas traditions and the pyjamas are perfectly unisex so they suit each and every one of us. Christmas will be here before we know it but at least we have one thing ticked off our to-do list now.
If you don't fancy the matching family pyjama look then don't worry, Pyjamas.com have a whole range of pyjamas to choose from with all of the children's favourite characters, they cater from toddlers to teens and adults too so there really is something for everyone. If you're quick you might still be in time to grab their Black Friday discounts too, don't forget to activate the button at the top of the page below the banner ad.