How to have a cosy night at home
Who's ready for a relaxing night at home? Even though I know that it all feels like we've been spending a lot of time at home, that doesn't mean that it's been relaxing. Why not change our perception of being at home and focus a bit more on self-care? This can be a simple fix that you can easily start doing today! Now that we've put the year 2020 behind us, it's time to look at 2021 in a whole new light. And with all the ups and downs that we've been through over the course of the year, it's totally appropriate and acceptable to turn that attention and focus onto yourself and how you can improve your own self-care and mental happiness as well. When you're ready to snuggle down and hunker down with happiness, consider these options for having a cosy night at home.
How To Have A Cosy Night At Home
Some of these items are literally ready to start this very second. And the great part about having a cosy night at home also means that there's no real pressure to go outside of your comfort zone and do anything that you don't want to do, either.
Here are some super simple suggestions on ways to relax easily and comfortably at home.
Light a fire and curl up with a good book
If you're fortunate to have a fireplace in your home, what are you waiting for? Light the fire, snuggle up, grab a book, and get ready to lose track of time without having a care in the world.
Order take out and cook nothing
Sounds awesome, right? Leave the pots and pans in the cabinets and order your favourite meal for delivery. This means that you not only get to get spoiled by some delicious good but it also means that you don't have to clean up anything, either.
Talk about a great way to treat yourself and pamper yourself at the same time. And if you order enough food, you can easily have some leftover for another meal or snack later which makes your night and cosy time extend that much further, too!
Turn off the news and defrag
No. More. News. Or at least that what's I'm thinking. While staying up on the news is important, it's something that doesn't need to consume every second and thought of your day. And for one night, it's not going to hurt to turn off the news and put all that attention on yourself.
Warm-up your toes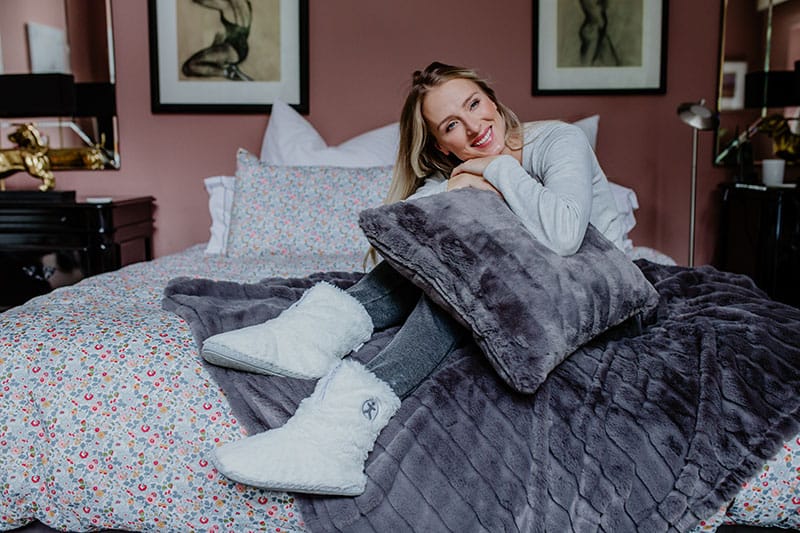 Cold feet at the worst! This is why I'm a huge fan of having womens slipper boots with me at all times when I'm in the house. I love slipping them on and having my feet warmed up instantly. Not only that but they're so much cuter than other slipper options out there.
Because even though I might just be lounging around in my pyjamas at home, that doesn't mean that I have to look frumpy doing it. These slipper boots give me warmth and fashion, all in one.
And last, but not least, don't forget the tea. There's just something about a steaming hot mug of tea that can make all the worries of the world go away. Put in a little bit of honey or a sugar cube as well and there's a good chance that you'll be warming your tummy and healing your self-care and emotions in no time at all.
It's time to take charge of your happiness and do these simple tips to have a cosy night at home. And make this a weekly event, too because self-care and happiness truly do matter!