Make Your Home Warm and Cosy With These Tips
One of the most important things you can do for yourself is to make your living space warm and cosy. After a long hard day, there is nothing better than coming back to your place and sinking into a nice relaxing bubble bath or curling up in bed with a good book. Enjoying that same enveloped feeling in your entire house will make it a home, and there are some tips to make your home so comfy that every time you walk through your front door it feels like heaven.
1. A Wonderful Scent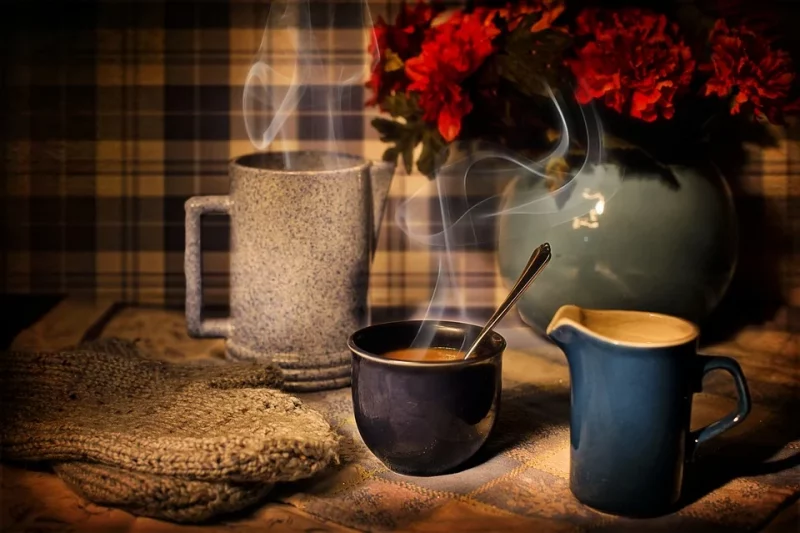 The first thing anyone notices when they enter your house is the smell. This is because the sense of smell is the most powerful of all our senses. It can be linked to memories and even emotions.
There's a lot of ways to achieve this in your home. Plants, fresh flowers, and regular cleanups help to keep your place smelling sweet. You can also go the extra mile and use wax melt warmers to get a constant scent going. With these, you can choose from a variety of fragrances and play around with what smells the best to you.
Having fresh air with subtle hints of citrusy or flowery scents flowing through the room is sure to bring about a feeling of happiness and calm.
2. Declutter
Having nice things in your home is a great way to make it cosy, but having too much of anything can take away from the nice, relaxed feeling. After a long day at work or a busy day doing errands and chores, you don't want to see a mess when you walk through your front door.
Getting rid of any excess around your home will not only give you a sense of accomplishment but will also allow for more storage space and just an overall cleaner appearance. A nice, organized space is far more inviting than one that is packed up and overwhelming you. How much you do away with is based on your preference and how much you can handle, but if everything has a place, and it's easy to see where that place is, then you're sure to love your home more.
Different things are soothing to different people. Since you spend so much time at home, it's important to be comfortable there with all your favourite things, and that might mean keeping certain things just because they're important to you.
3. Lighting and Temperature
Good lighting and the right temperature can change your entire mood and set a relaxing tone for your home. Dimming lights can be calming, as well as lighting candles or incense throughout your house to create an overall soothing atmosphere. You could even make a little go a long way by using a dimmer switch for your overhead lights, depending on how bright you want them to be.
As far as temperature goes, there's nothing better than coming home from outside during the wintertime and walking into something nice and warm. A fireplace is always a great thing to have in your living room if it fits the decor, and it is really all you need to get nice and cosy. If that's not possible, then use a space heater, which is usually pleasing to look at and very small. Just turn it on before you leave, and your space will be nice and toasty when you get back, no matter what the weather is like outside.
These are easy to access and usually affordable, which makes them a great option for heating your house when you're either hosting guests or just want it extra toasty on a cold day.
4. Your Favourite Things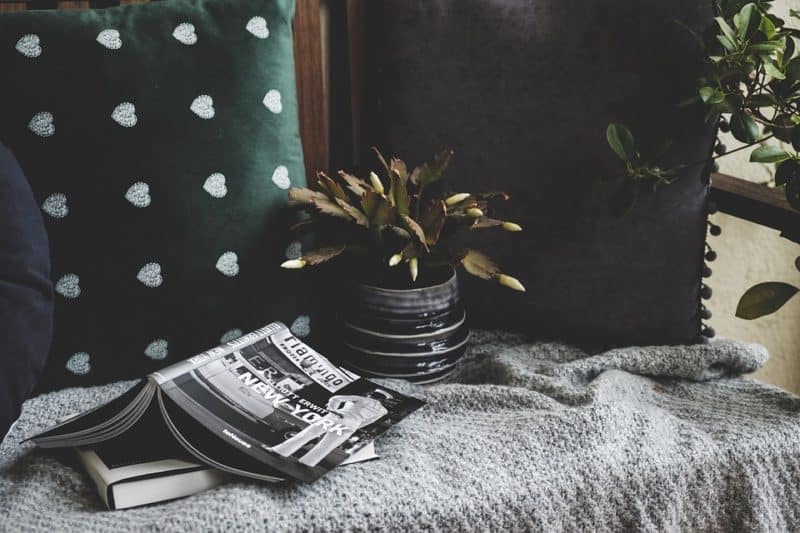 Having a collection of your favourite things around you makes any room cosier. Whether you have a theme going on or just a bunch of random stuff scattered in different spots, these little things are what make your home so special to you.
However, there are ways to keep them around while making the place look neat and tidy. Knowing how to display your most prized possessions in the best way possible is the key to keeping everything looking good. When it comes to shelves or cabinets, it's a good idea to keep things uneven because that creates visual interest. Add different heights, stack things on top of each other, or just create an asymmetrical design.
Looking at your favourite items every day will not only provide you with happiness but also break up the monotony of your daily life. However, if you have something like a stack of papers that hold sentimental value, styling them can be tricky, and it may be best to figure out a nice way to store them so that they're out of sight but so that you can easily access them.
5. Music
The right music can make you feel like your home is any place at all, but having music playing all the time can be a bit much. Whether you want some noise in the background when no one else is home or you simply can't deal with anything but relaxing tunes, music can be a great way to add life and colour to your space.
Having a nice speaker set throughout your home is a great way to get music playing in even the most remote rooms. It doesn't have to be anything fancy, just something that sounds nice and is easily accessible. Small Bluetooth speakers are usually fairly compact and can connect to your phone or laptop, so you can keep your jams on hand at all times.
On the other hand, a white noise machine is a great way to mask the outside world and create your own quiet, soothing atmosphere. Since these things can be easily moved from room to room, they make for excellent sleep aids as well.
6. Comfy Furniture
The last thing you want to come home to after a long day is an uncomfortable sofa or armchair. Not only will it not give your guests the comfort they deserve, but you definitely won't enjoy sitting on it either.
A plush sofa can also help lift up any dreariness in the room by bringing warmth and colour into the space. Chairs that recline are great for those movie nights you want to plan with your friends or family. Not only do they come in just about any colour and style, but some also come with built-in massagers. If purchasing new furniture is not an option for you at the moment, look into getting some nice pillows or throws to make your space cosier.
Having a home that's nice and cosy is something everyone can achieve, no matter how old or how much money they have. It simply takes the right amount of time to get everything just right so that your house will be truly special. By focusing on what makes your space unique and appreciating the little things, you'll create a place that's warm, welcoming, and fun for everyone to be in.