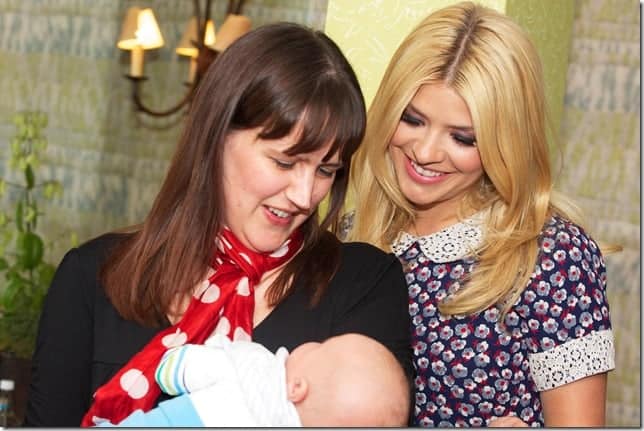 Windows 8 Phone and lunch with Holly Willoughby
The last time I had my hands on the new Windows 8 Phone was at it's launch before Christmas when I was heavily pregnant with Jelly Bean. I had been impressed with the phone at the time and remember tweeting that my current Samsung Galaxy S2 just wasn't quite cutting the mustard for me anymore.
Two weeks ago I was invited down to London to get another look at the Windows 8 Phone whilst having lunch with Holly Willoughby and the Bounty Mums who had been using the new HTC 8X Windows Phone for 6 weeks. This was to be Jelly Bean's very first trip to London (the first of many I have no doubt) so we set off on our first mother/son adventure.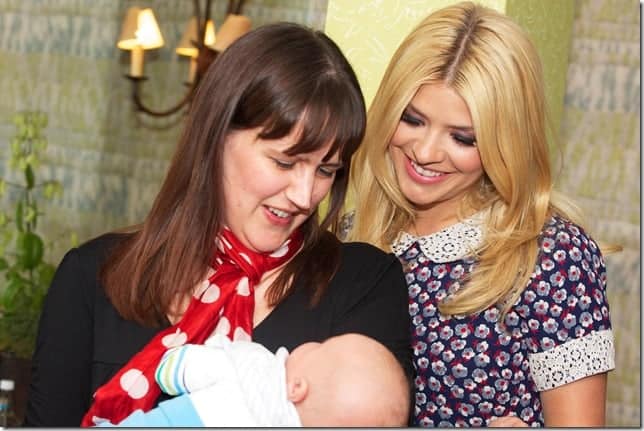 After a short walk from Kings Cross Station, we arrived at The Charlotte Street Hotel where we met up with some of our lovely blogger friends, the Bounty Mums and Holly Willoughby. We heard all about how they had found life since being introduced to the Windows 8 Phone. Being modern mums, they live busy lives trying to juggle not only their own schedules but that of their children, their partners and the house as a whole so they need something to make this huge task a little more bitesize. Obviously we all know Holly Willoughby as a TV presenter and Mum of two, it's easy to assume that she has an entourage of people to make her life run a little smoother but at the end of the day, she is still a working Mum. Holly loves how her Manager is able to update her schedule from his PC and it instantly updates the schedule on her phone, every part of her digital life that she needs is right there on the start screen and the phone is so easy to personalise that there is no mistaking who the phone belongs to, in Holly's words "it's a thumbprint of my life".
Check out this video below to see what Holly and the Bounty Mums have to say;
I could write forever about what Holly and the Mum's loved most about the phones but I think it would be easiest for me to give it to you in bullet form so here goes, these are the tops picks for the HTC 8X Windows Phone;
Family Room – allows you to share photos, lists, diaries, updates and more with those you love the most.
Live tiles – calendar updates, status updates, photographs – everything that you want to know about is right there on your start screen and updates as things happen so you are always up to date with the latest news.
People tile – means that you don't have to log into Facebook, Twitter etc individually, all updates and information for each person you know are in one place.
Camera – the camera function is brilliant, easy to use, provides sharp images can be accessed at the push of a button even when the phone is in sleep mode.
Kids Corner – now you can safely allow your children to play games on your phone without worrying what else they might access or delete by mistake. Kids corner only allows them access to the things you want them to access.
Skydrive – Everything that is important to you; photographs, videos, documents can all be saved to the Skydrive allowing you to access them from PC's, tablets and laptops later.
One note – a memo app which allows you to make notes and then pin them to the start screen so that you don't forget them.
I now have my own Windows 8 Phone which I was given at the event to test drive myself and have been using it for a couple of weeks now, so come back soon and I will tell you what I really think of the new Windows Phone.