Windermere Camping and Caravanning Club Site
Hubby and I have visited the Lake District numerous times over the years, both together and separately. The last time we stayed in the Lake District was with Simon's parents when Will and Lillie were much younger before the boys were born. It is a place we have often wanted to return to so that we could do lots of walking and exploring, but we decided to wait until Albie was old enough to do the lion's share of walking himself rather than having to be carried. Finally, the time came last week when the six of us loaded up my overworked and underpaid van and set off for Windermere Camping and Caravanning Club Site in the south of the Lake District.
Finding The Site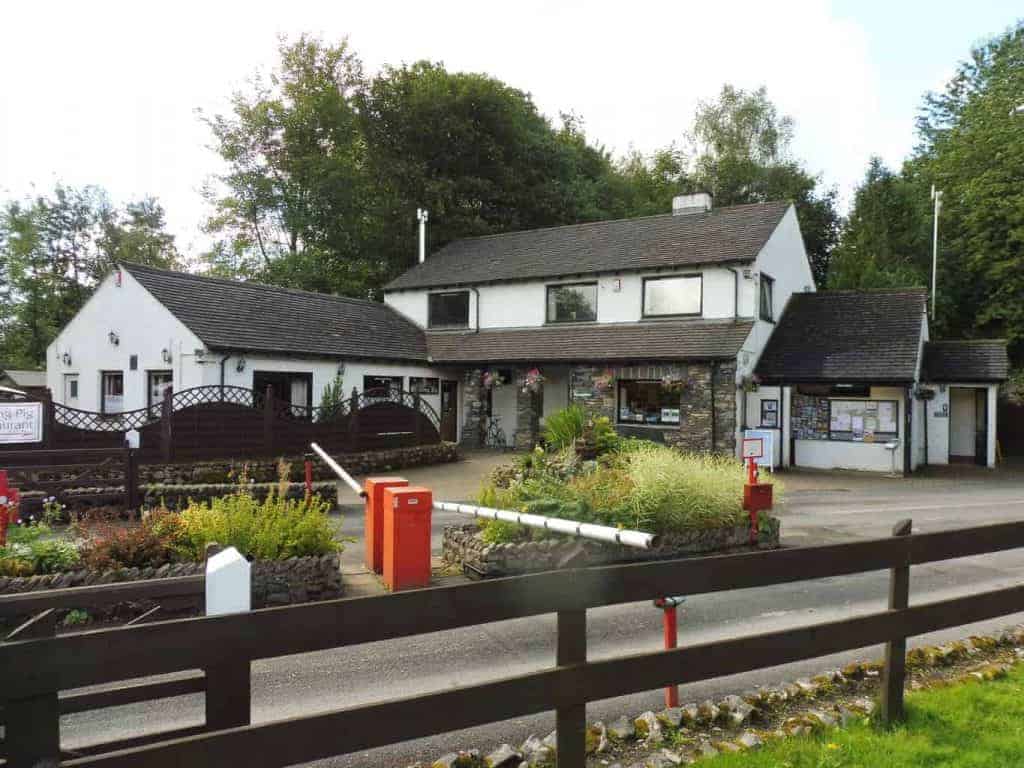 Windermere site is situated between Kendal and Windermere, just off the A591. Access is via a narrow road with passing places, and it's worth noting that the road which takes you back to the A591 is a one-way system, so beware of that when coming in and out of the site.
Checking In
Simon parked up in the waiting area whilst I popped into the Reception/Shop to check in. We received the warm and friendly welcome we have come to recognise from the Camping and Caravanning Club Sites and were quickly processed. We were given a fob that would enable us to come on and off the site through the site barriers and given a useful information sheet about the site facilities and surrounding area.
I asked my usual question, "please can we have a pitch with a view of the park?". Scott said that he had a couple of pitches, but neither would offer a park view. Obviously, being in the Lake District, one thing to consider is that along with the sunshine, they also get A LOT of rain, and when it rains, it RAINS!! The most recent rain had been 2-3 days previous, but the site was still boggy in areas, so he wanted to show us the driest pitches he had. We really should have listened to him here, we chose a pitch as close to the park as we could without pitching in a puddle, but later in the week, when the rain hit, our tent was actually sitting in a 4-inch deep puddle on one corner!
Facilities
Whistling Pig Inn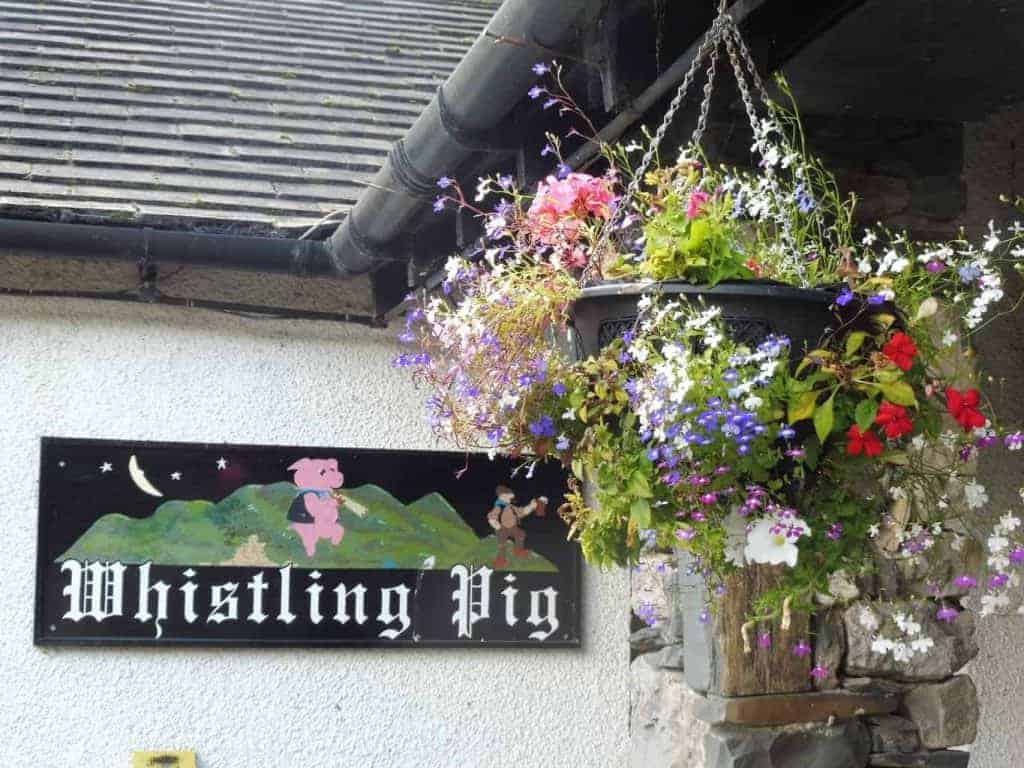 This was the first time we had stayed on a site that had a pub on site. It was perfect when we had finished pitching the tent and getting set up; you know when you're too tired to think about what to cook and you wish you were cosied up around the fire table whilst someone serves you a hearty dinner?
We asked some of the people who pitched close to us if they had eaten there, and they said that they had and would definitely recommend it. We wandered down to the Family Room, which has a pool table, TV and games for children. The food was pretty quick to arrive; it tasted great and was reasonably priced too. If you fancy a drink, there is a little bar area in a separate room and tables outside.
Amenities Block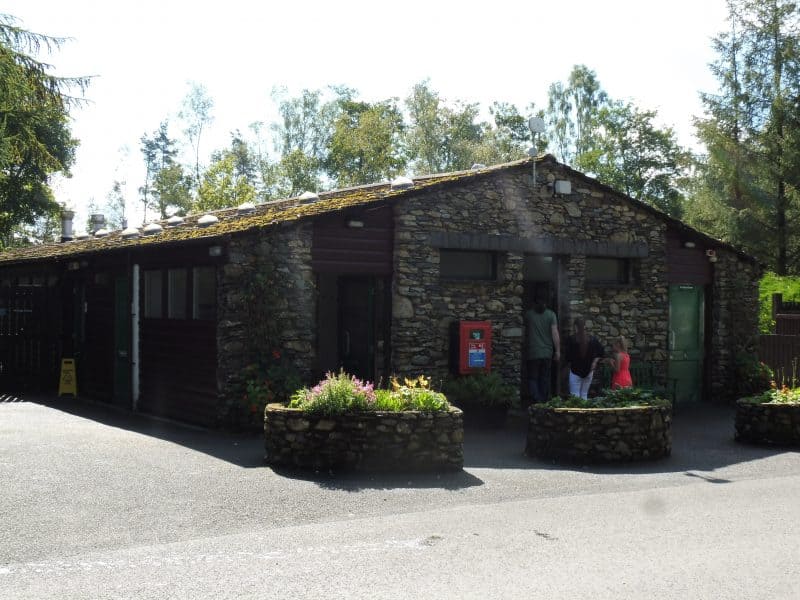 There are two main amenities blocks on the site equipped with WCs, showers, laundry room, parent rooms and washing up facilities. There is also a further bathroom with WCs and sinks on the side of the Reception area.
Water Points, Refuse Disposal and Fire Points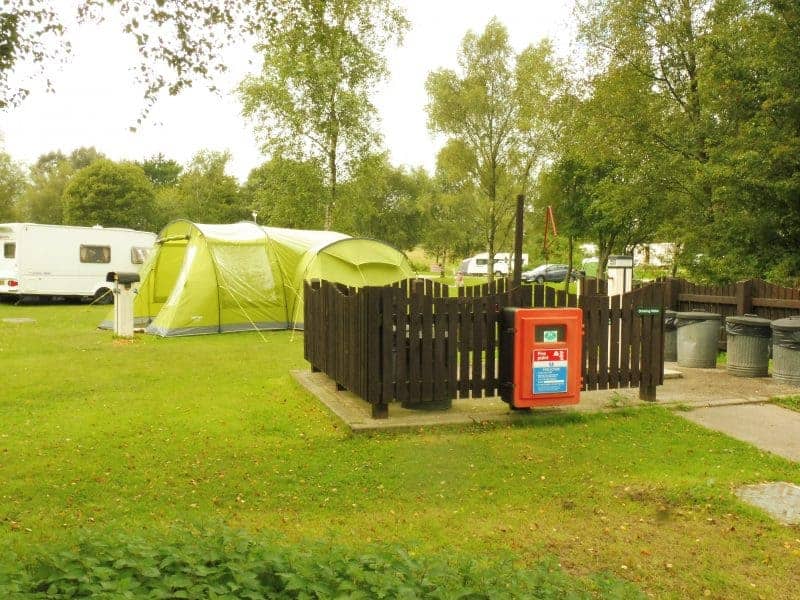 The water points are regularly spaced throughout the site. Our nearest point was directly behind our tent, which I worried would mean lots of noise, but we barely noticed anyone there. The water points were all lit up at night for good visibility and played home to rubbish bins and fire points.
Play Area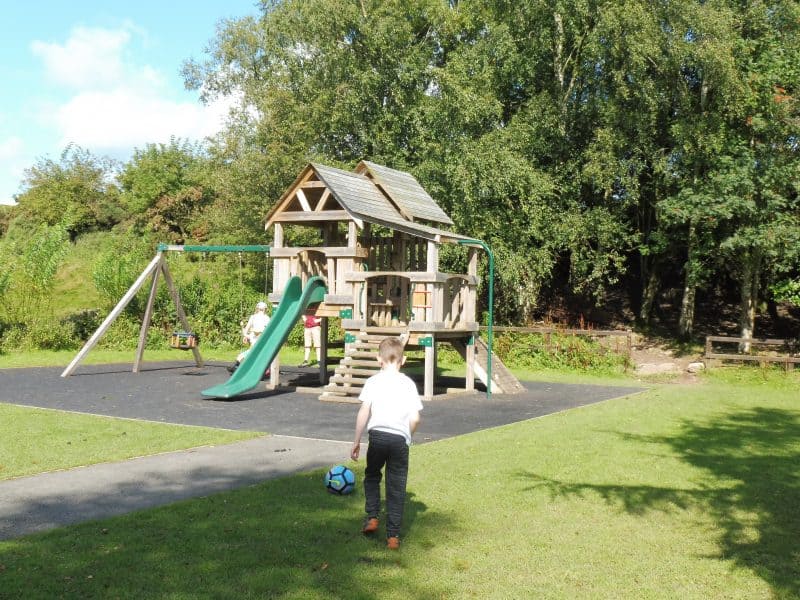 The play area was tucked at the far end of the site behind the Ready Camp units overlooking the surrounding fields. It sits within a gated space, but the park's back is open to a wooded area where the children can set up camp and explore. We allowed the Beans to play here if Will was with them but would not allow them to go there without him. The play structure is a good size for multiple children to play on and is suitable for the young to the junior age levels.
Information Area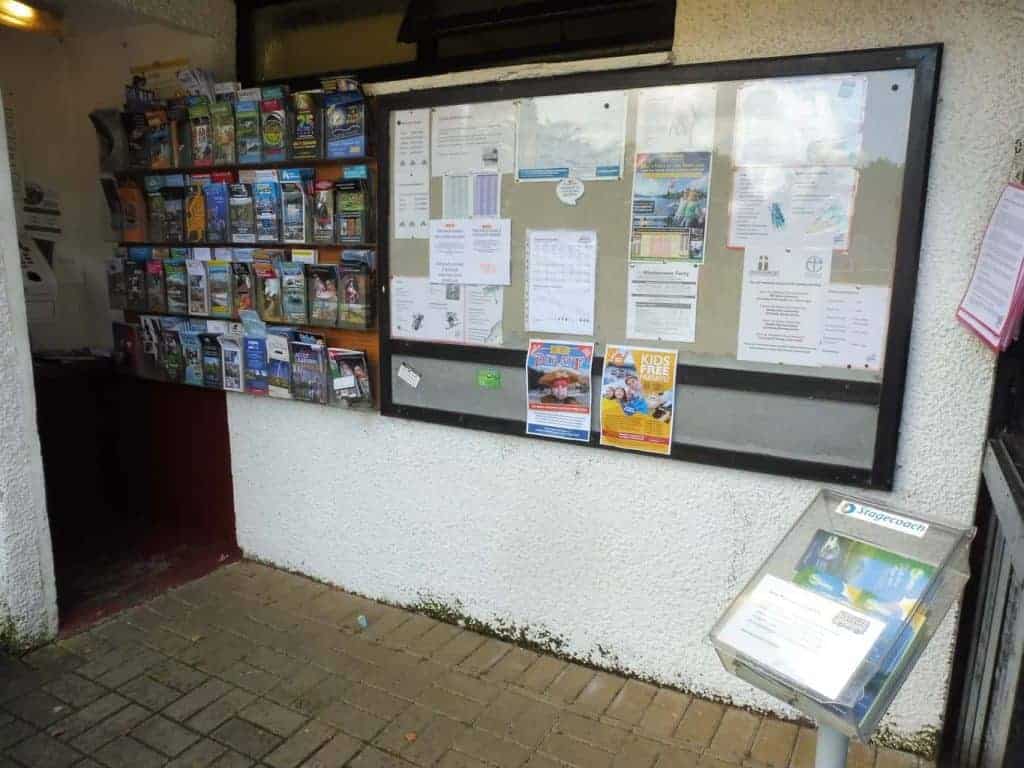 The main information area is to the side of the Reception area and is packed with really useful information leaflets and discount vouchers for local attractions, walking maps and magazines. There is a further smaller information stand within The Whistling Pig, the pub on site.
Night Lights
We were lucky enough to be pitched directly opposite the Amenities block which was well lit throughout the night so the only time we needed to use a torch was to see the mud after the huge downpours of rain which we experienced on two nights. As with all Camping and Caravanning Club Sites, the Electricity towers were all lit up during the evening which provided low-level light. Most people moving about the site used their torches after dark.
Dog Walking Area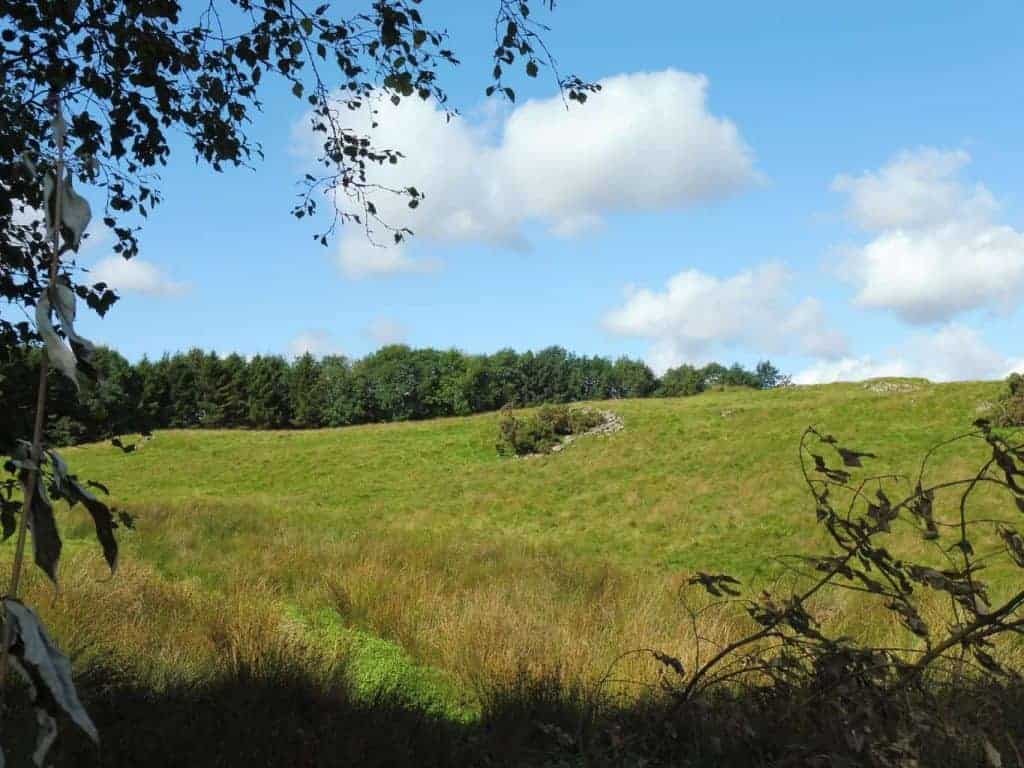 Open fields surround the campsite, and of course, there are lots of places to walk in the Lake District, so don't forget your Hiking GPS. There is a designated dog walk on the site, but we didn't actually get so far as walking from the site this time as we were pretty worn out from our walks around the Lakes.
Disabled Facilities/Pot Washing/Chemical Toilet Disposal
Both amenities blocks had a large pot washing room, disabled facilities, laundry room and sluice room.
Ready Camp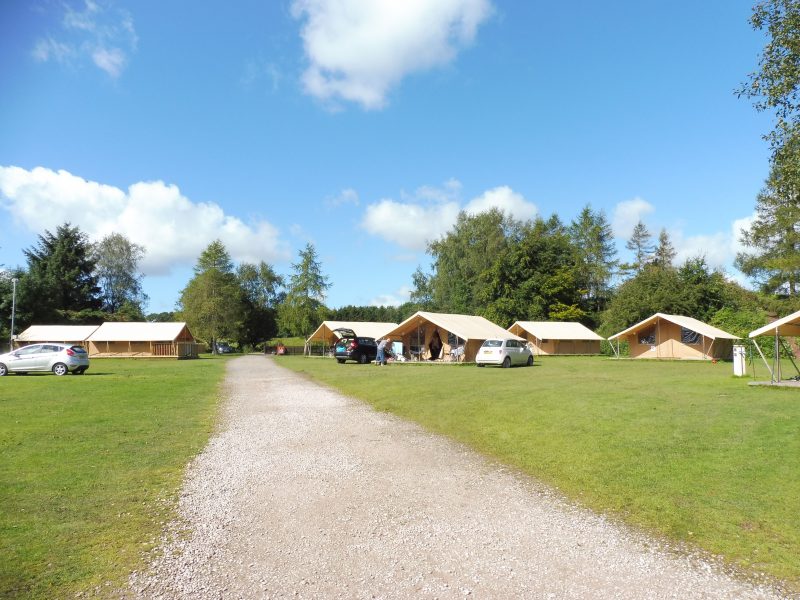 If we counted correctly, there were ten Ready Camp units on the site, which is the largest number of units I have seen on a Camping and Caravanning Club Site so far. I spoke to a lady who had rented two of the units for her large family and asked what she thought about the Ready Camp. She said that it was so nice to turn up and not have to worry about pitching a tent. She said that blackout rooms were brilliant but sadly didn't block out the sound of the sheep who decided to wander onto the site with the sunrise at around 4 am. She said that they were hot too as they had heating made for a cosy night.
Camping Pods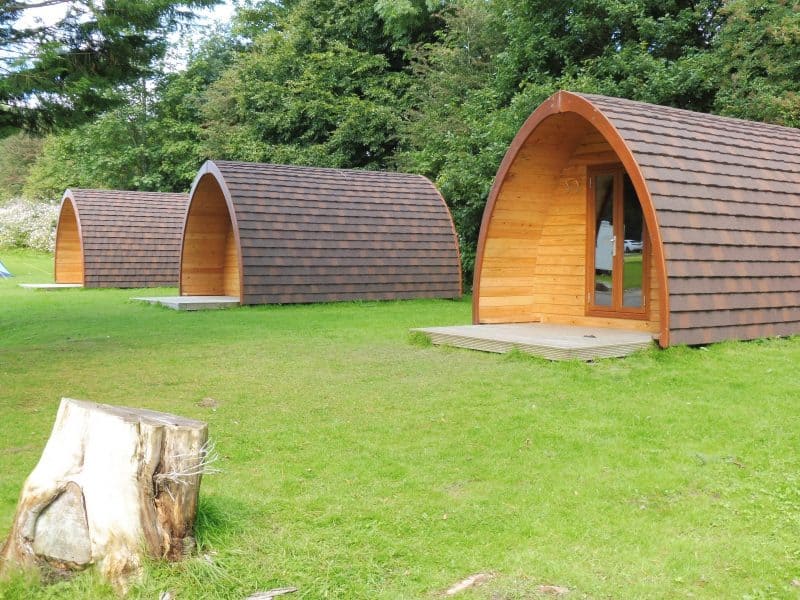 As well as the Ready Camp units, Windermere also offered three Camping Pods: these cute wooden pods offering the very basic of facilities if you're really not sure about sleeping under canvas.
Backpacker Facilities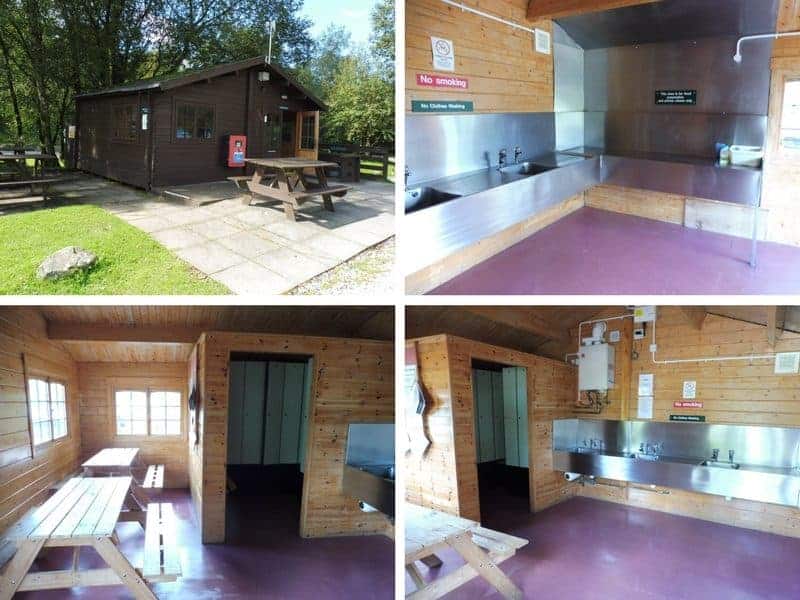 I had noticed a little wooden hut as we drove in and out of the site, so Lillie and I went to have a nosey around and found out it was a Backpacker hut complete with lockers, picnic tables, washing up facilities and an area to stand their primus stoves on to cook.
Wi-Fi
I took my portable modem with me, but the signal to the site was very patchy and unreliable, so I paid for the on-site Wifi, which costs £3 per day or £10 a week. It was quick and easy to set up with a strong, fast signal that offered exactly what I needed to keep on top of emails whilst I was away from home.
General Thoughts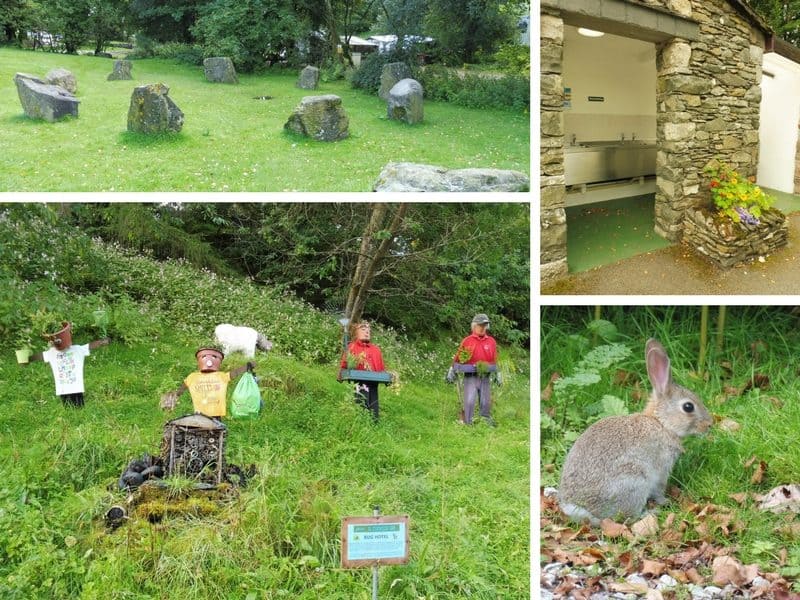 The Windermere site has a lot of charm; we loved the way that hard standing pitches were tucked into the hillside and raised areas surrounded by stone walls which reminded you exactly where in the world you were. The various accommodation options meant that the site caters to everyone; they even had static caravans and some for sale.
It is worth noting that when we pitched our tent, we struggled to get our tent pegs into the ground because there was so much rock under the ground. We bent half of our pegs but have learnt our lesson and have now bought rock pegs!!
Noise Level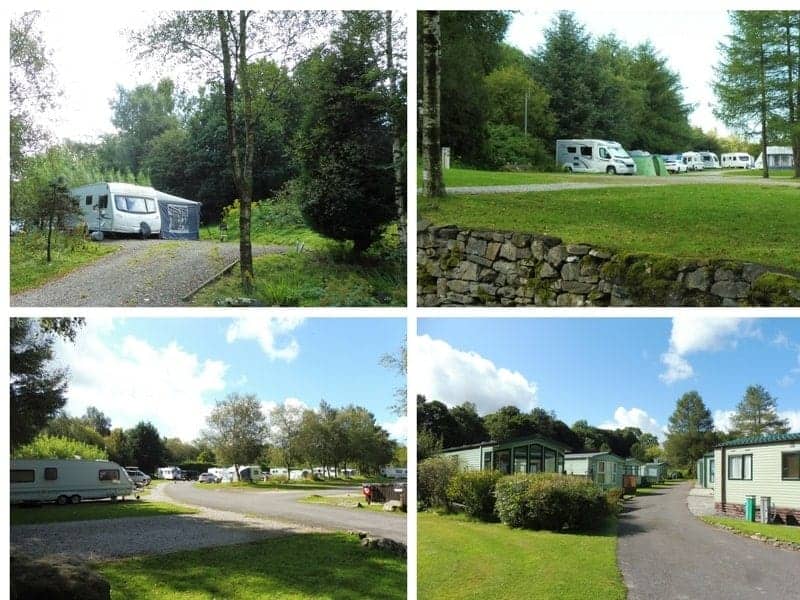 On the whole, the site wasn't too noisy when you consider how busy it was. Still, on the second evening, we were joined by three caravans who were visiting together who played their music very loud throughout the day and early evening. The following day a member of staff approached us to ask if our neighbours' noise levels were bothering us, and we said that provided the music was turned off by the time the children went to bed, we didn't mind. They took this on board and said that if we felt it was an issue, they would speak to them to turn the music down. Aside from this, there were no other sounds that stood out for us.
Staff/Cleanliness
We cannot praise the staff enough; they were friendly and helpful, often popping by to see that everything was ok and just having a friendly chat.
The site was well maintained, and the facilities were always immaculate and fresh. We particularly liked the family room, which had lovely showers making it feel like you were still at home.
Local Area
There was a wealth of options for places to visit with the Lake District right on your doorstep. We wanted to do so much during our week that we decided to return to the Lake District as soon as possible. The Beans loved the area as much as we do and were very sad when coming home.
The nearby towns of Windermere, Bowness and Kendal offer shops, eateries and attractions, but the real beauty of the Lake District is the beautiful landscape that will take your breath away. We drove the Kirkstone Pass from Windermere to Ullswater, which took us high up into the clouds, which the Beans thought was magical; the look on their faces was a picture.
Nearby Attractions
Aira Force Waterfalls, Ullswater
Stock Ghyll Force Waterfalls, Ambleside
Brockhole
Wray Castle near Ambleside
Fell Foot Park
The World of Beatrix Potter
Windermere Lake Cruises
Lakeland Motor Museum featuring Campbell Bluebird
Why not embark on an unforgettable outdoor adventure with a visit to the Windermere Camping and Caravanning Club Site? Nestled in the breathtaking beauty of the Lake District, this site offers the perfect escape for nature enthusiasts and camping aficionados. Discover the serenity of the great outdoors while enjoying all the comforts of home. And if you're looking to elevate your camping experience, consider equipping yourself with a top-notch rooftop tent from TentBox. With its innovative designs and premium quality, TentBox has revolutionized the way we camp. Explore their collection now at Outdoor Roadie and take your camping trip to new heights of comfort and convenience. Make the most of your Windermere getaway with TentBox and create memories that will last a lifetime.