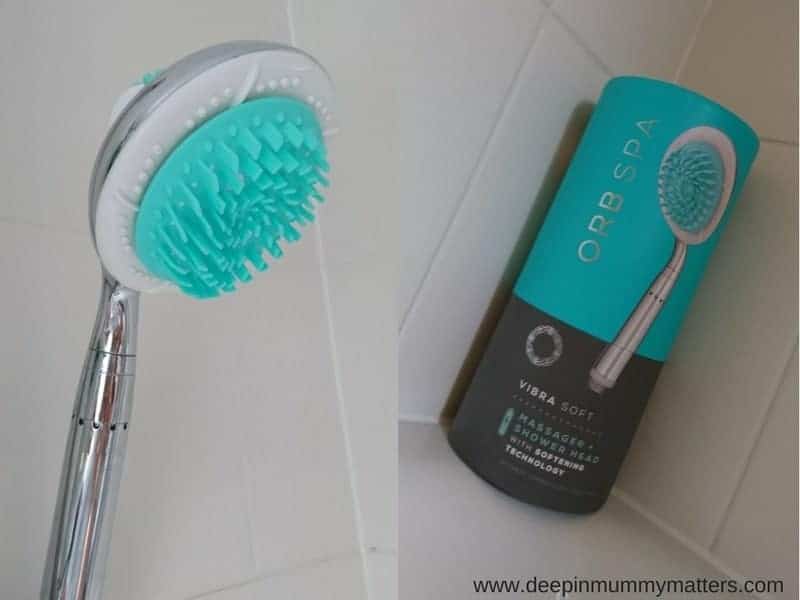 Orb Spa Vibra Soft Shower Head
For the past few weeks we have been using the Orb Spa Vibra Soft Shower Head, it looks like no other shower head I have ever seen before. Perhaps that is because isn't your average shower head.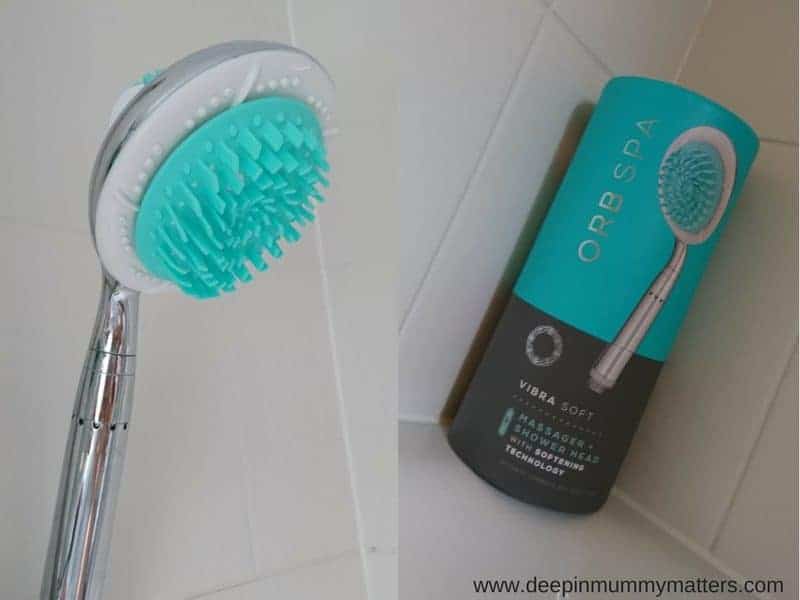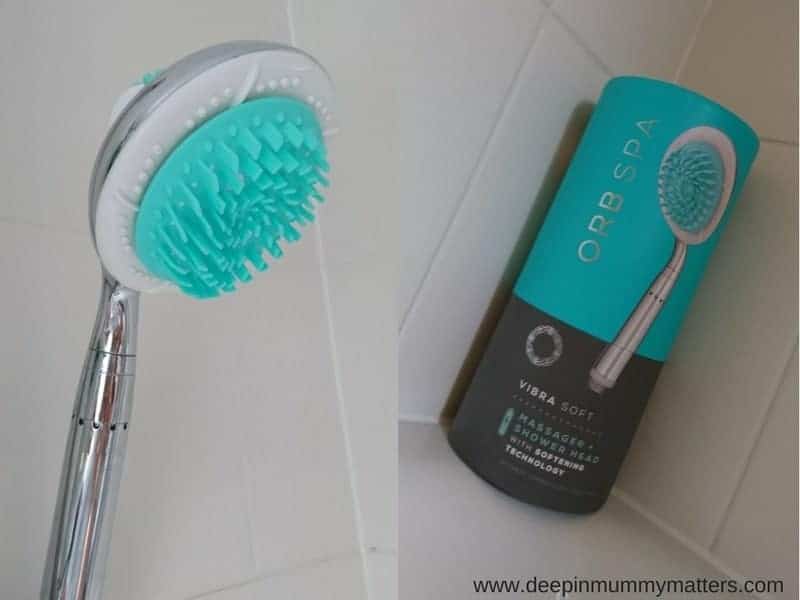 What is the Orb Spa Vibra Soft?
The Orb Spa Vibra Soft is the World's first soft water shower head! That doesn't mean it can only be used in a soft water area, it means it's a clever shower head that actually softens water. Thanks to a unique combination of metals concealed within the handle which cause an electrochemical catalytic reaction neutralising the ability for calcium to form as limescale.
What does this mean for me?
Reducing the hardness minerals in the water making it more soluble and gentler on your skin and hair. In short, your hair will be less frizzy, your skin will be more hydrated and less itchy. This is especially good news for people with skin conditions such as psoriasis and eczema. You will have a better shower experience thanks to improved lather with soaps and you won't need to use as much soap either.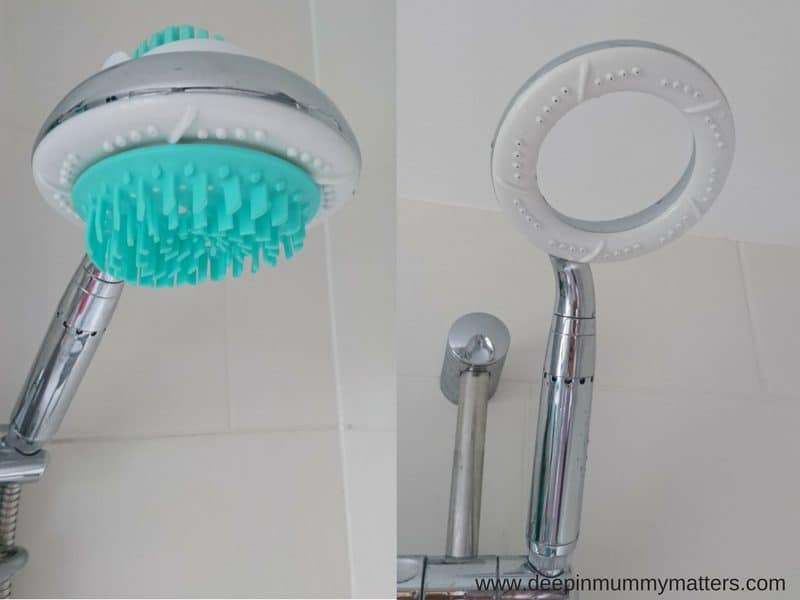 What is the Vibra?
The Vibra is a removable vibrating massager which sits in the centre of the shower head. It has three operating modes; Cleansing, Exfoliating and Hydrating and Massaging which can be operated by pressing the button once to change to each mode.
Cleanse Mode – Face
The soft touch nodules are great for deep cleansing and help to unclog the pores, removing makeup, dirt, oil and dead skin cells. Since doing this I have noticed that my complexion has improved and I feel like I have a more natural 'glow'.
Exfoliate & Hydrate
This is recommended for use all over the body to remove dead skin cells and prepare the skin for better absorption of creams and moisturisers which will ultimately make skin softer and smoother. I have LOVED this aspect of the Vibra, alongside exfoliating my skin I have been using Sanctuary Spa Wet Skin Moisture Miracle which is AMAZING. The difference in my skin has been visibly and physically noticeable, it looks hydrated with no dry patches and it feels super smooth and soft. It hasn't felt like that for years!!
Massage
The massage function is great for relieving tired, aching muscles – especially after a session at the gym. It is also good for improving circulation and I am hoping that in time it might also help to reduce the old cellulite.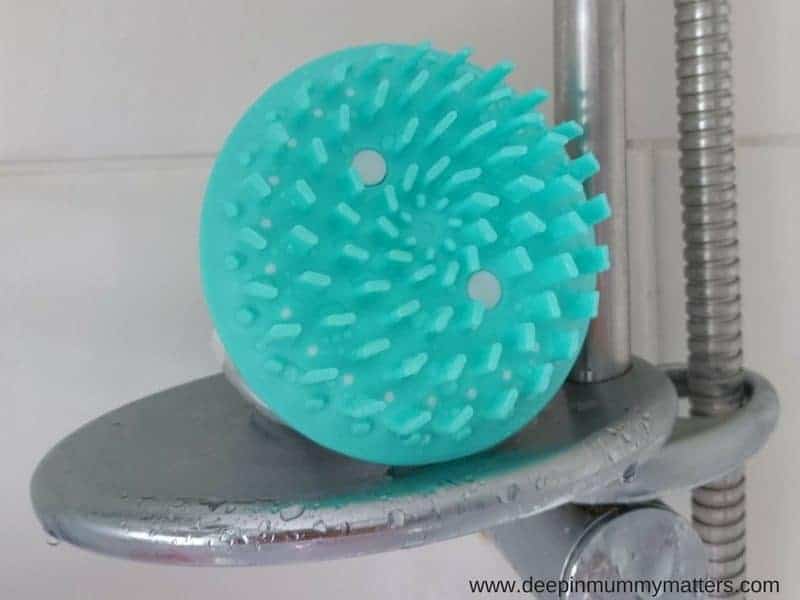 What I love about the Orb Spa Vibra Soft?
It goes without saying that I love the Vibra element of the shower head, who doesn't love a good massage? I am definitely noticing improvements in my complexion and my skin in general BUT I am also loving the change in my hair. You know that feeling when you go on holiday to a soft water area and your hair feels like it has been given the best moisture mask ever? That's what my hair feels like every day now, it's softer, has more body and bounce and has increased shine.
Aside from the difference in my face, hair and skin, I have also noticed the improvement on the limescale in the shower which is a blessing as it drives me mad!
The Orb Spa Vibra retails for £128 and I do think it is worth the investment. This showerhead is available – HERE.
DISCLAIMER: We were sent the Orb Spa Vibra Soft for the purpose of this post. All words, images and opinions are my own and may not be copied without my permission. I have not been instructed what to write.