Valentine's Date Night courtesy of the kids and M&S #ad
I'm pleased to say that Simon and I are a couple who celebrate Valentine's every year and each year it has taken on a different form. Anything from a trip to London to see The Lion King to meals out or more commonly since becoming parents, meals at home. This year has been another 'first' for us because the children wanted in on the celebrations and M&S at Queensgate helped to make that happen. We were gifted a £50 Queensgate Card to purchase everything we would need to celebrate Valentine's at home as a family.
Putting the Beans in charge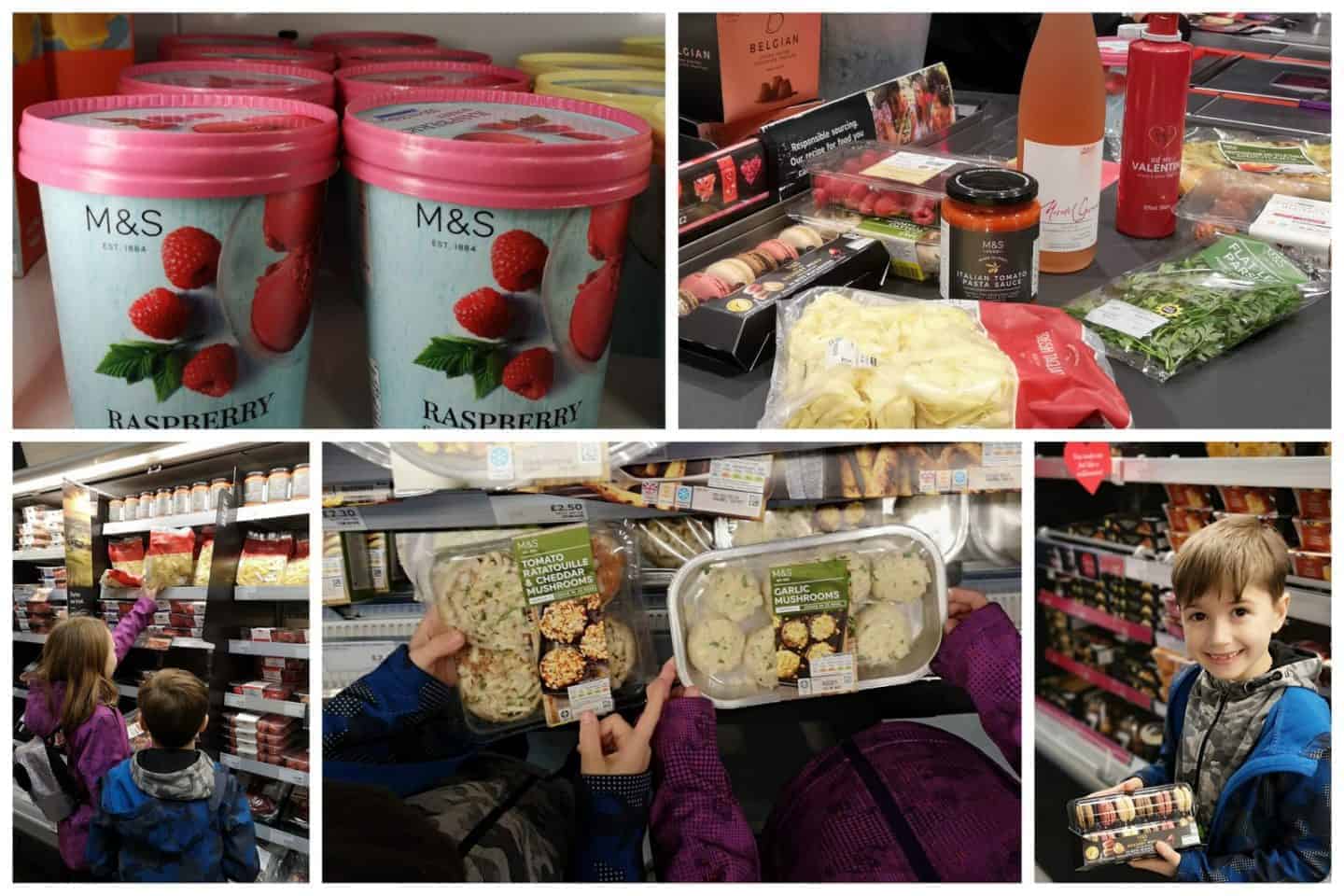 We suggested to the Beans that we could cook a Family Valentine's Meal but they had ideas of their own. They wanted to take charge of the shopping as well as the kitchen to create a meal for two all by themselves. So, Lillie and Ollie set to work on their ideas and then went to M&S in Queensgate to select all of their ingredients with the help of big brother Will.
Setting the Scene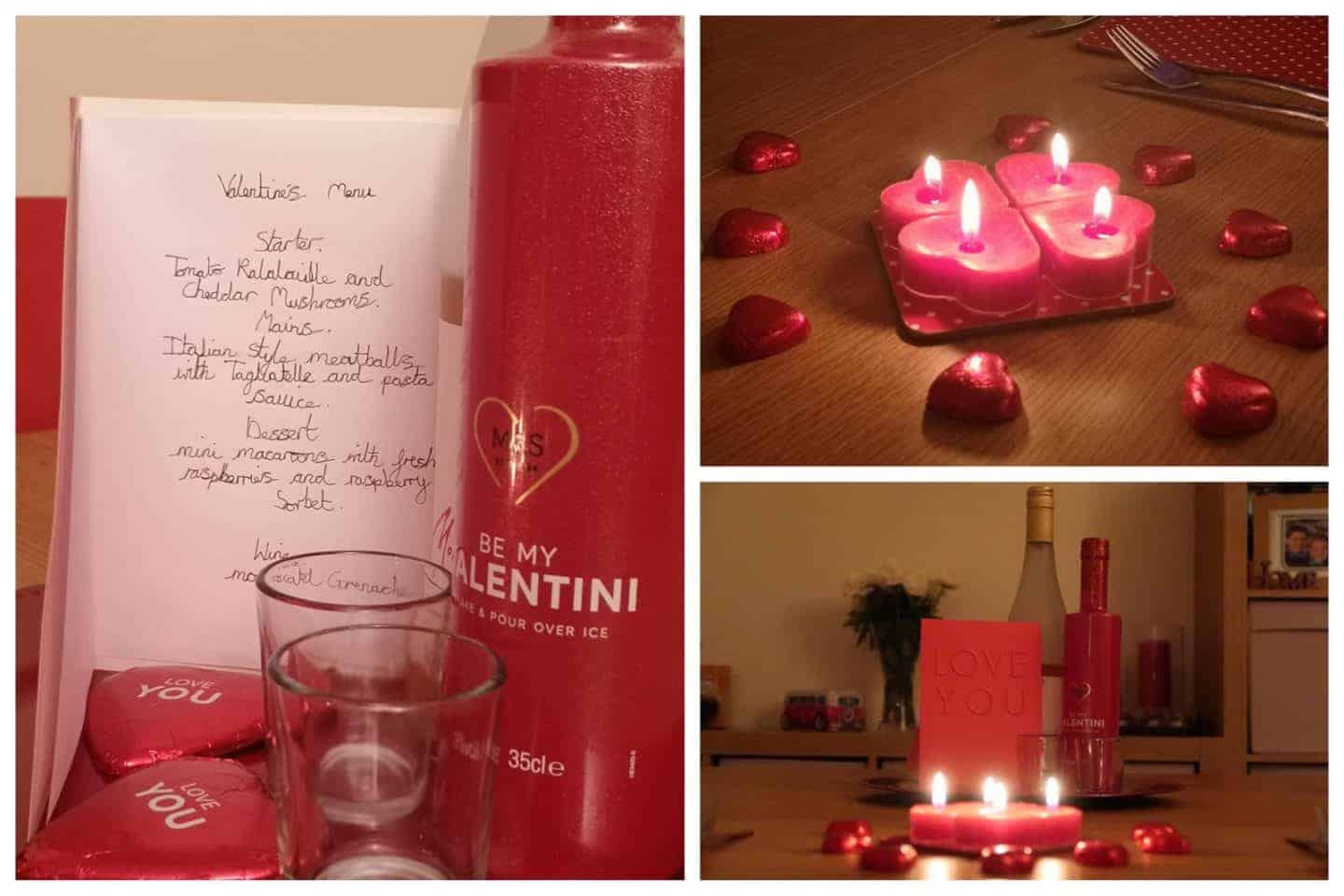 According to the Beans, if you go to a restaurant for Valentine's it's all candles, love hearts and romance so they wanted to set the scene for us at home. They bought some love heart candles from Tiger with the remainder of the Gift Card, bought love heart chocolates from M&S and turned this Valentine's card into a menu so that Simon and I knew what we were going to be eating. Luckily we hadn't eaten too much during the day as they had a big meal planned.
Stuffed Mushroom Starters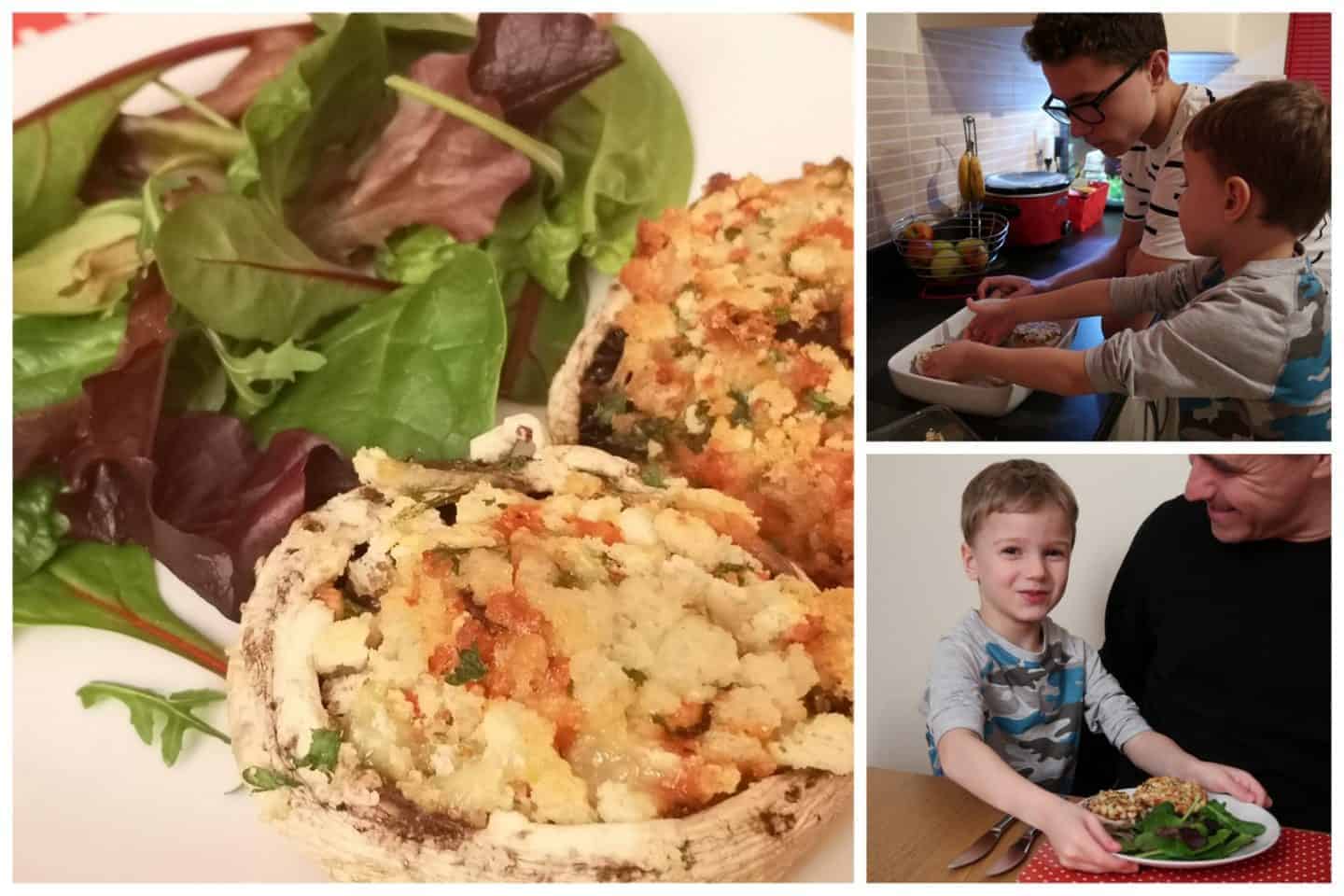 Since Albie is only 6 years old Lillie and Ollie selected something very simple for him to prepare with Will's help. The Tomato Ratatouille and Cheddar Stuffed Mushrooms made a delicious starter on a bed of baby leaves. Albie had been so excited about the prospect of cooking for Mummy and Daddy. After the meal, I jokingly said "I think you guys should do this for Mummy and Daddy every week from now on" to which Albie replied, "I would absolutely LOVE that Mummy".
The Main Event from Lillie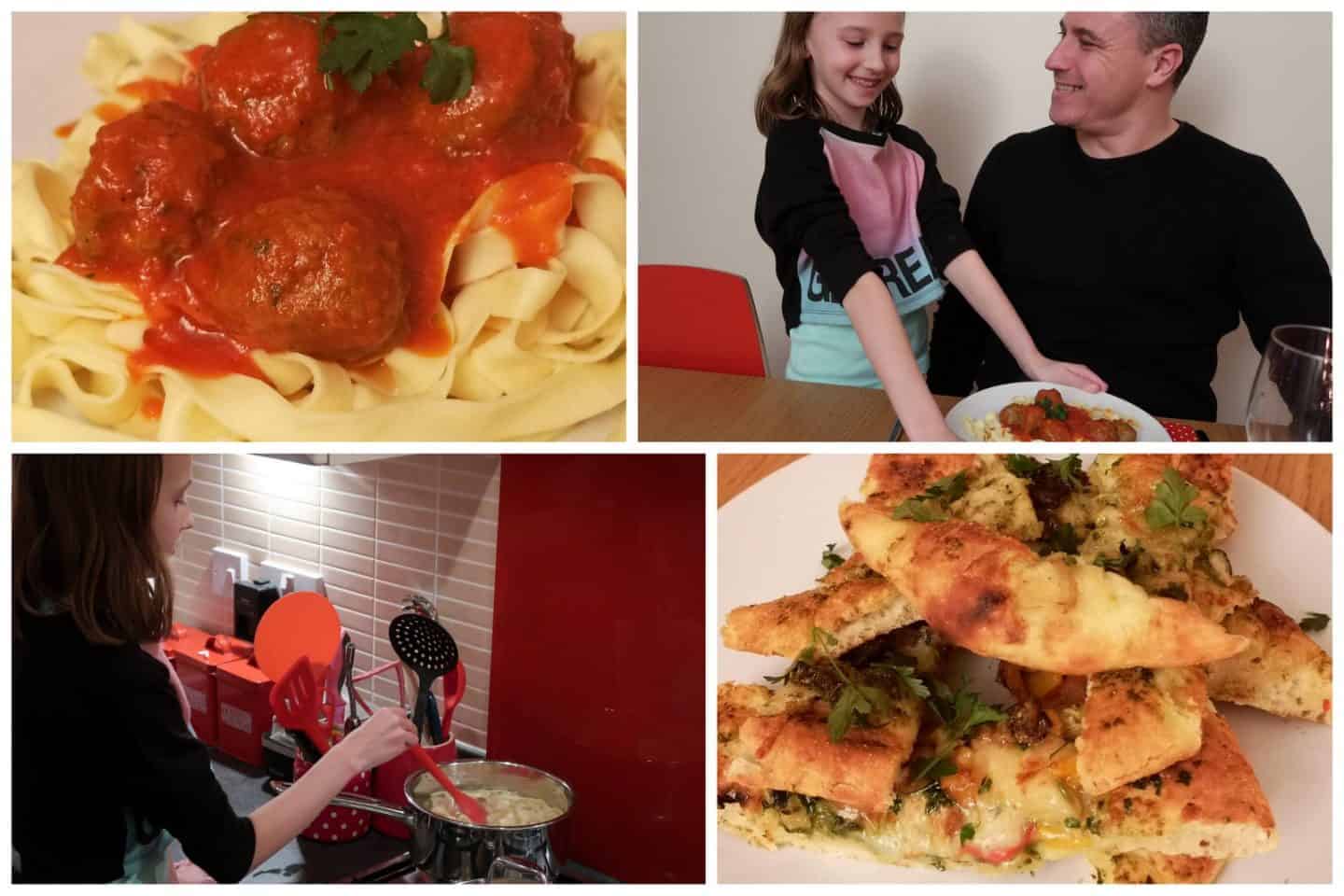 To say that Lillie is extremely fussy with her food, she loves cooking and has been cooking regularly with Daddy and me in the kitchen. She cooked Meatballs a few months ago with Simon and said that she remembered how much we liked them which was why she chose them for our Valentine's meal. Lillie needed no help with the main course and felt extremely proud of herself as she served up our delicious Italian Meatballs over Tagliatelle with Tomato Sauce and a mouthwatering Mediterranean Vegetable and Pesto Focaccia bread.
Mini Macaroons with fresh raspberries and sorbet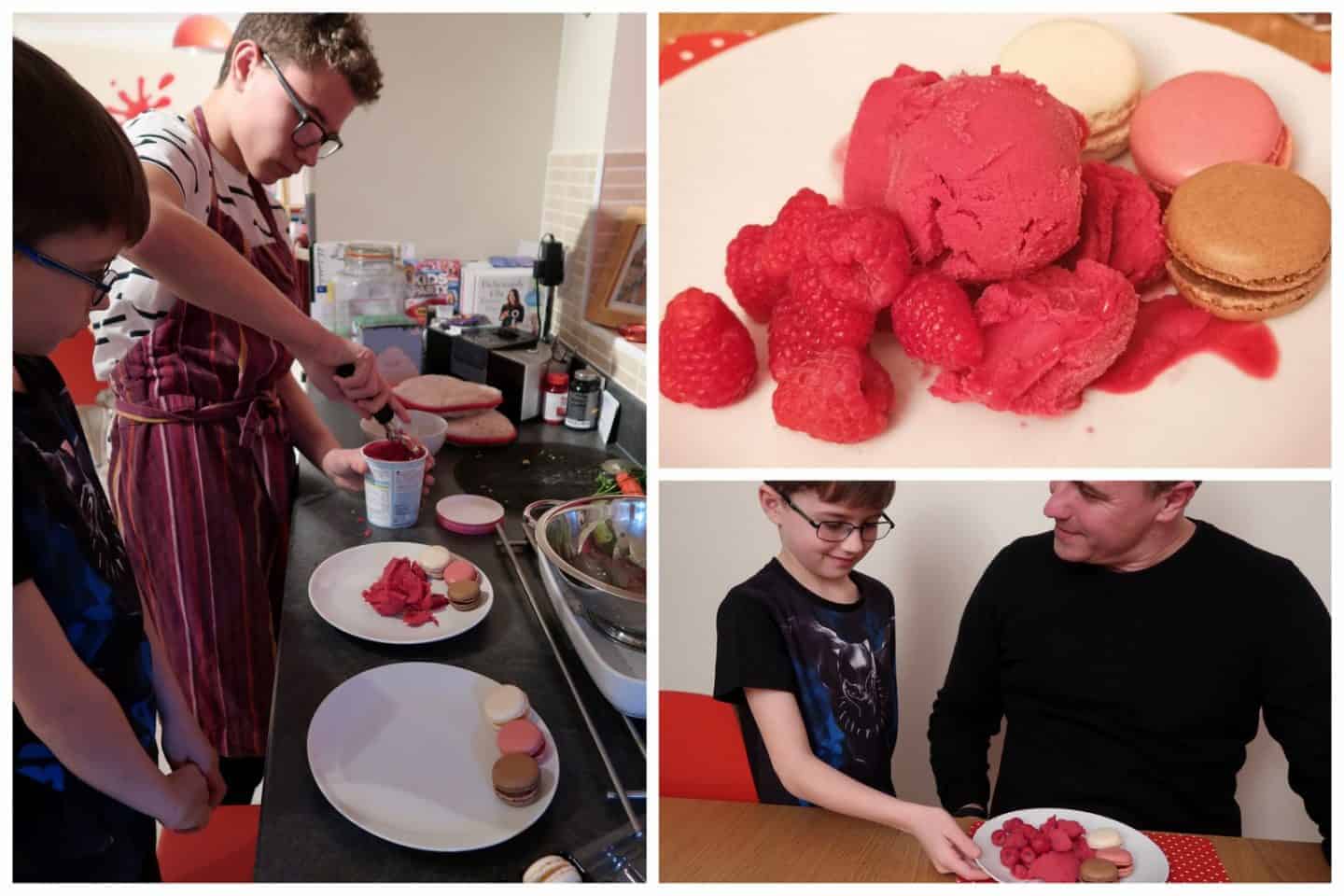 Believe it or not, Ollie isn't much of a dessert guy but he does love fruit and raspberries are one of his favourites so this course didn't come as a surprise to me. He chose Macaroons because he had remembered that I had said how much I loved them when we attended a blog event in London once – this boy will go far with the ladies!! He even commented that he had forgotten to get some mint to 'make it look pretty' but I think Ollie and Will did a fabulous job. The raspberry sorbet was a lovely way to end the meal, just light enough with a real kick to the taste buds.
Cheers to Valentine's at home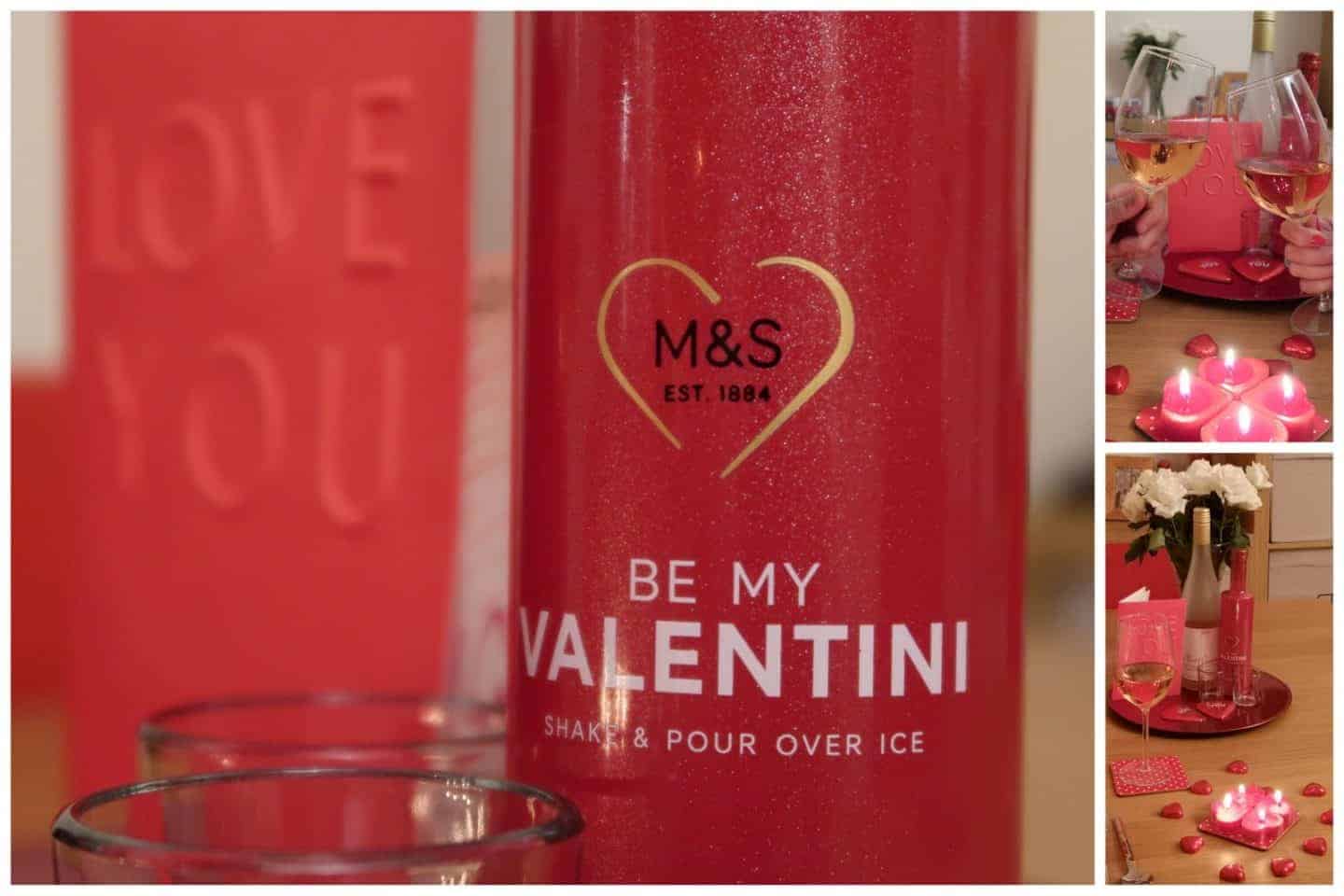 No Valentine's meal would be complete without a nice glass of wine to cleanse the palate. Sticking to the pink and red theme the Beans (with a little help) chose the Moscatel Grenache which is now perhaps my favourite Rosé Wine ever. It has an intense flavour of grapes and red berries, the Beans said they chose it because it said it works well with fruit-based desserts and they were right.
They were also swayed by the Red Sparkly bottle of 'Be My Valentini' which is a cranberry, orange and lime flavoured rum-based drink which should be served over ice. We saved this for later in the evening once the Beans were in bed and we had a good DVD to watch.
What did we think?
We are very lucky in that we do have Grandparents who are willing and able to babysit so that we can have a night out when the opportunity arises but we wouldn't have changed a single thing about our evening. The children were all so excited to be able to do this for us, it showed them that we trusted them with something very special. Together they created a super tasty menu that didn't leave us hungry but at the same time didn't leave us to feel uncomfortably full. It was a relaxing and romantic evening from start to finish so if you're stuck for a babysitter this Valentine's why don't you give it a go? If Italian isn't your thing then M&S have lots of other great foods from around the world so there is bound to be something to suit your taste buds.