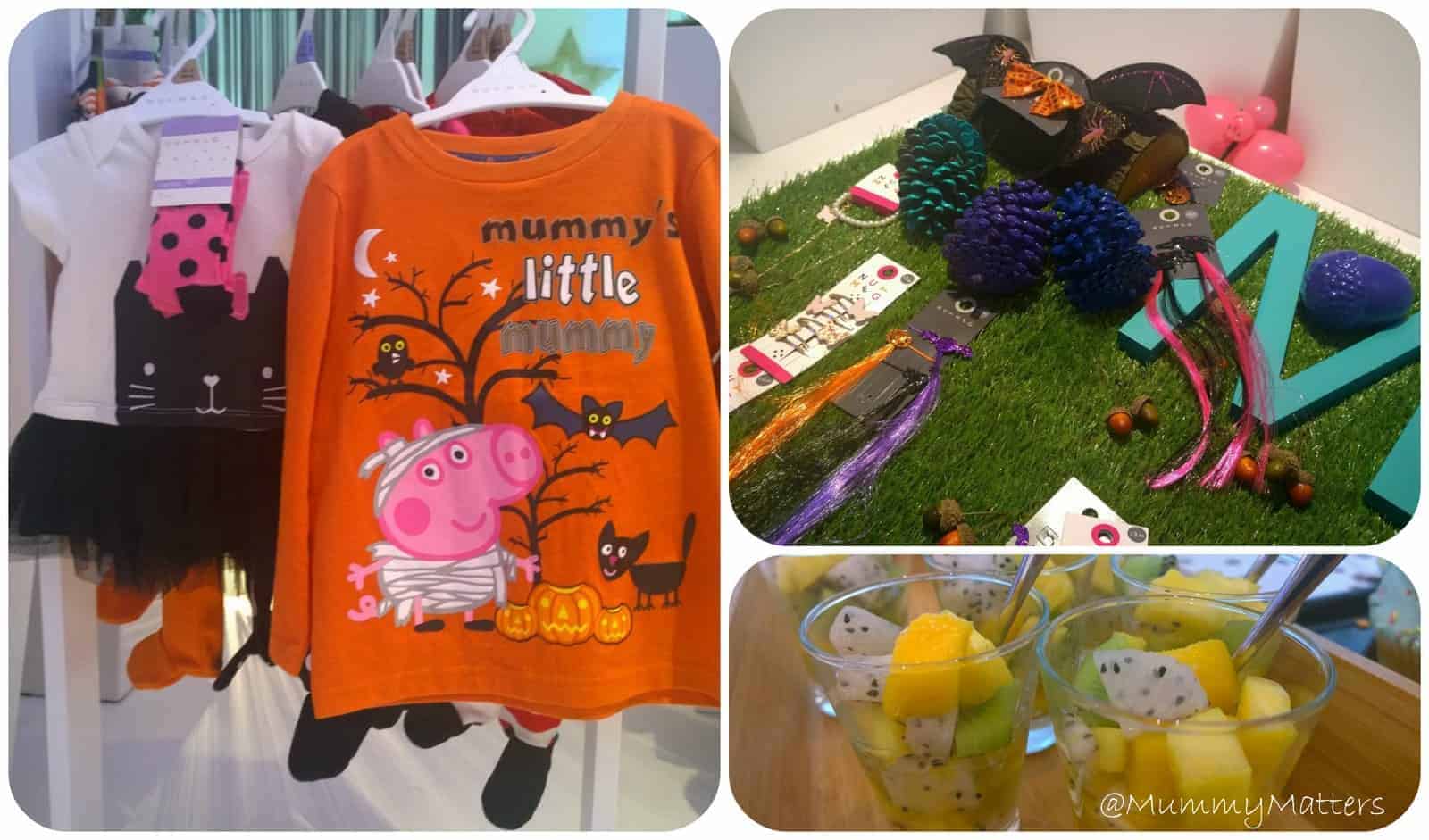 A sneaky peak at AW14 range from Nutmeg Clothing at Morrisons
It would appear that I have had a slight hiccup of the brain because I could have sworn I had written this post once already but can I find it lurking in the depths of my blog or draft posts, NOPE!! So here goes nothing, I'm either doing it again or starting from scratch. Either way I wanted to share with you my first blog event since the summer holidays which saw the boys and me heading down to London to catch up with some lovely bloggy friends, take home out own height in balloon sculptures and get a first look at the new Autumn/Winter for Nutmeg at Morrisons.
If you read my blog regularly then you will know that the Mummy Matters household is a big fan of Nutmeg clothing because they think about it from a parent and child perspective. They want clothes which are fun, funky, soft and comfortable. We want clothes that will wash and wear well, have adjustable waistbands because no two children are made the same and can go in the washing machine and tumble dryer because a child who tries to keep their clothes clean is a rarity, AND they won't break the bank!! Now that's a lot to ask for BUT they achieve it with all the bells and whistles on.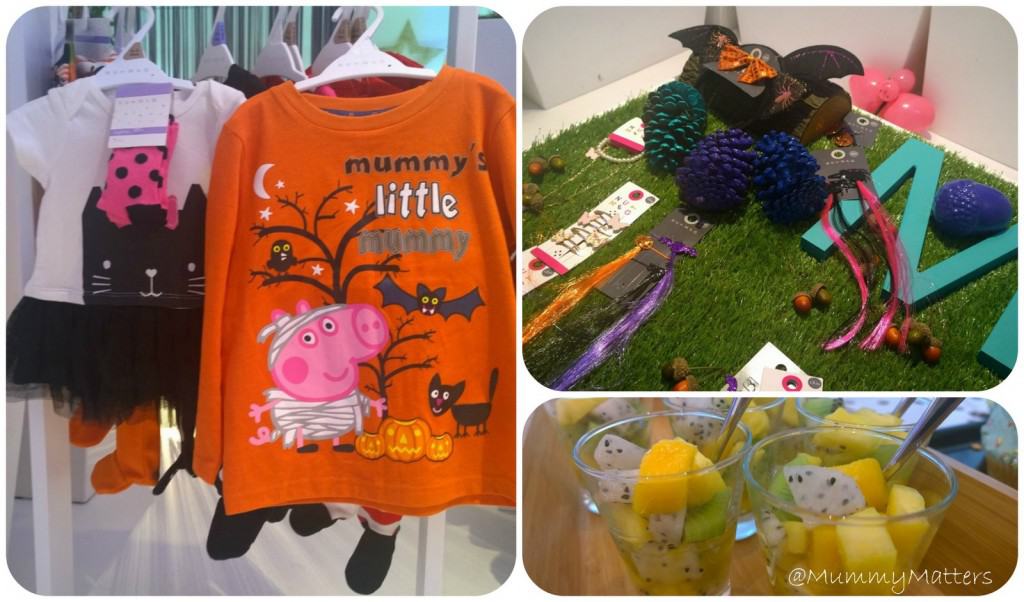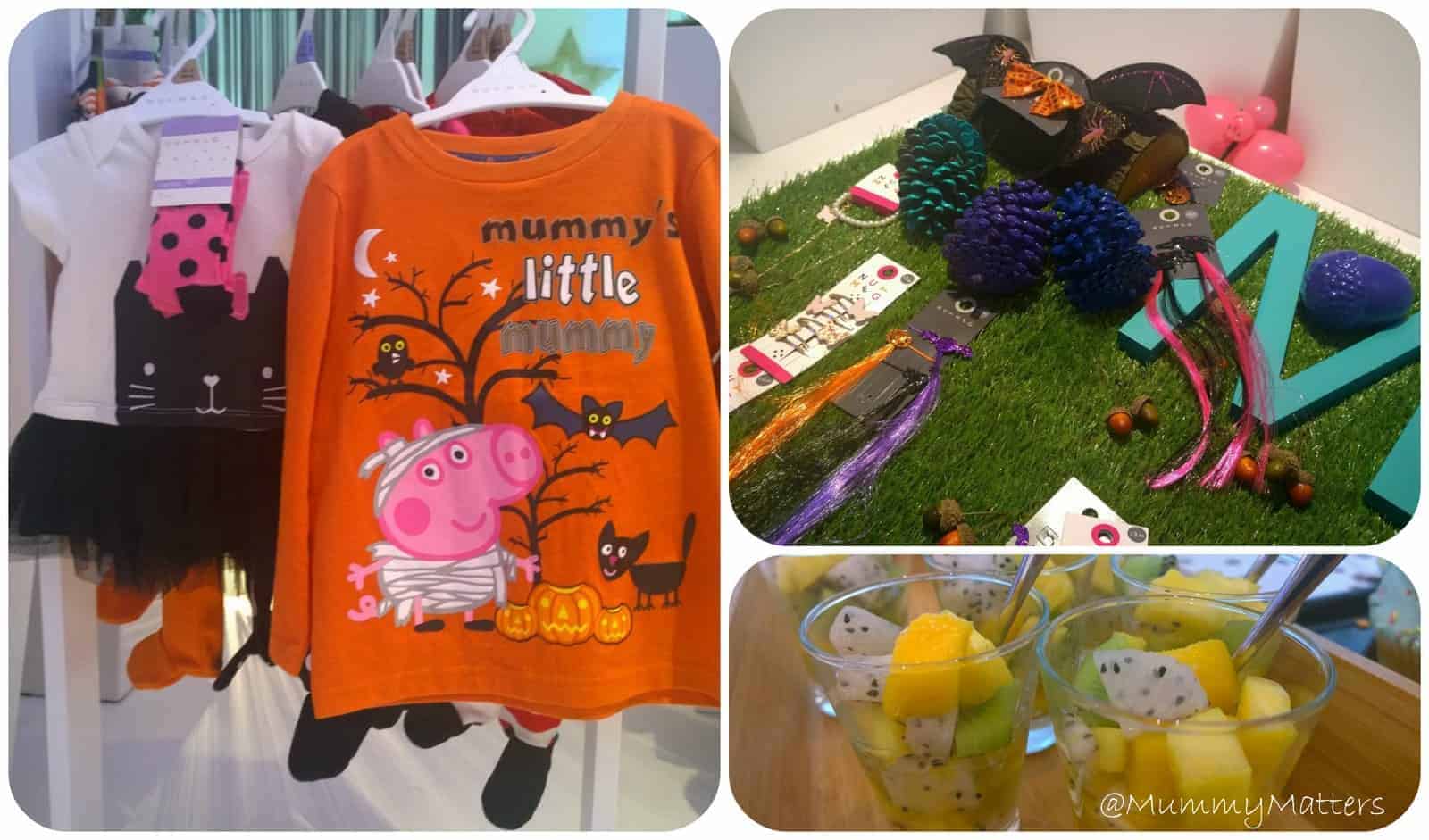 With Halloween creeping (sorry couldn't resist) up on us next week you might want to check out Nutmeg's Halloween range which has something for everyone (including cute little babies). If only I could sqeeze Little Bean into this cute little t-shirt dress with tights, she would look super cute.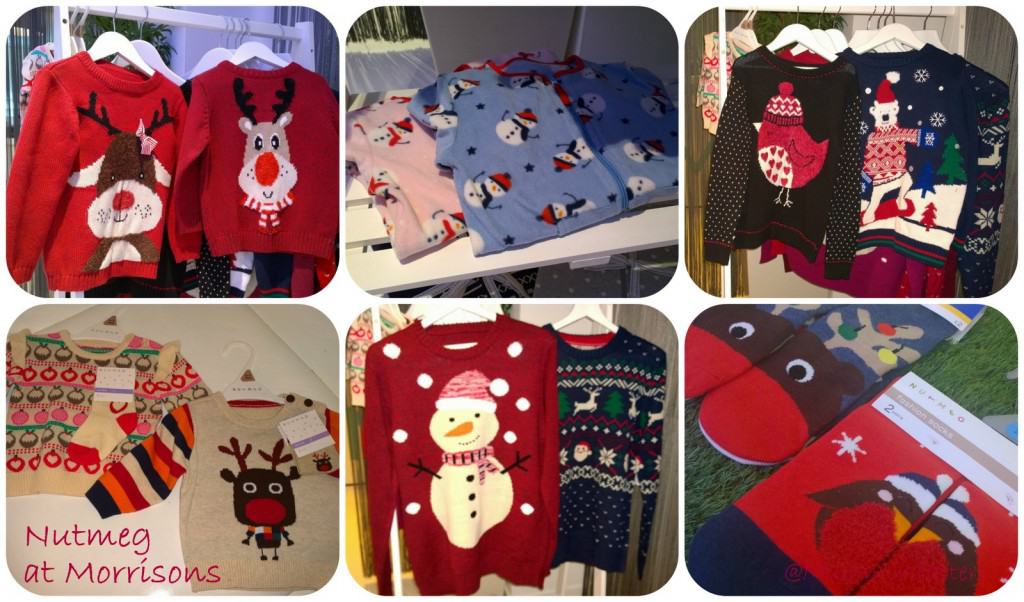 What comes after Halloween? CHRISTMAS of course!! The shops are already starting to twinkle with their Christmas trees already on sale. We started a Christmas tradition last year that everyone wears a Xmas jumper on Boxing Day so this selection of Christmas jumpers at Nutmeg really caught my eye. They even have Christmas jumpers for Mums and Dads too!!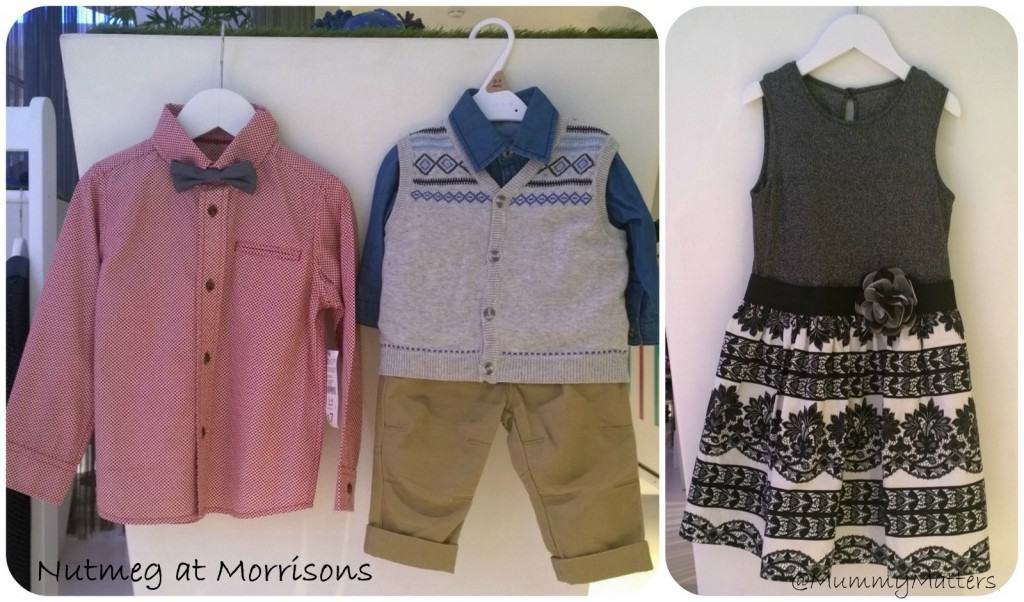 I particularly liked these dressy little numbers for Christmas Day. Do you dress up on Christmas Day? We always have done, everyone wears something 'posh' for the day even though we aren't actually going anywhere. It always amuses me that we are all dressed up with nowhere to go but we think it makes the day feel more special and the Beans like it too.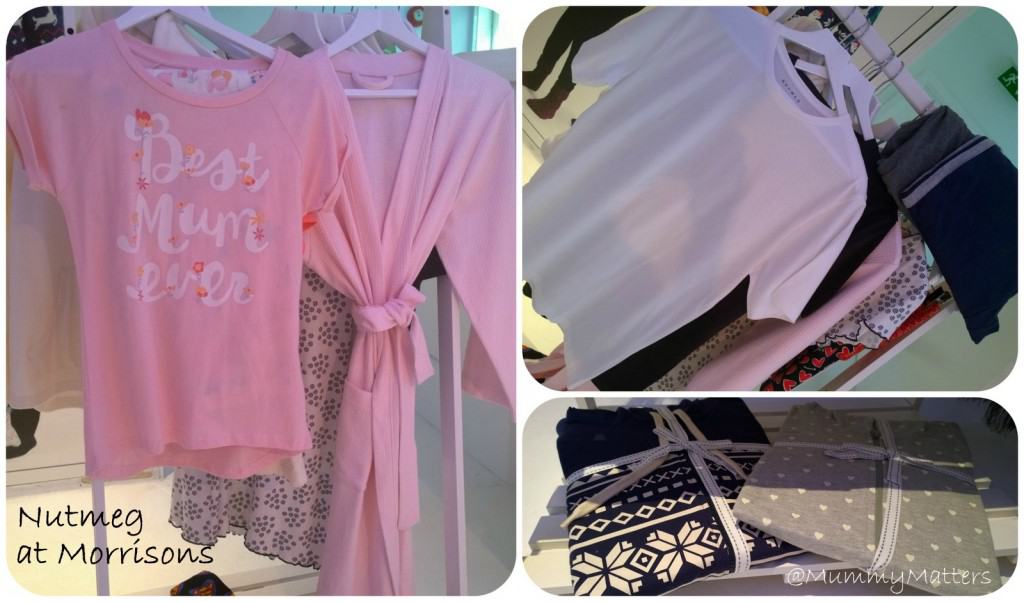 Once all the festivities are over it's nice to change into something a little more comfortable like these supersoft PJ's for Mum and Dad. The prices are crazy cheap, you could buy two full sets of PJ's for Dad for £10!! I haven't quite ventured into 'oneside' territory myself yet but I did quite like the grey with cream love hearts so who knows, may this Christmas?!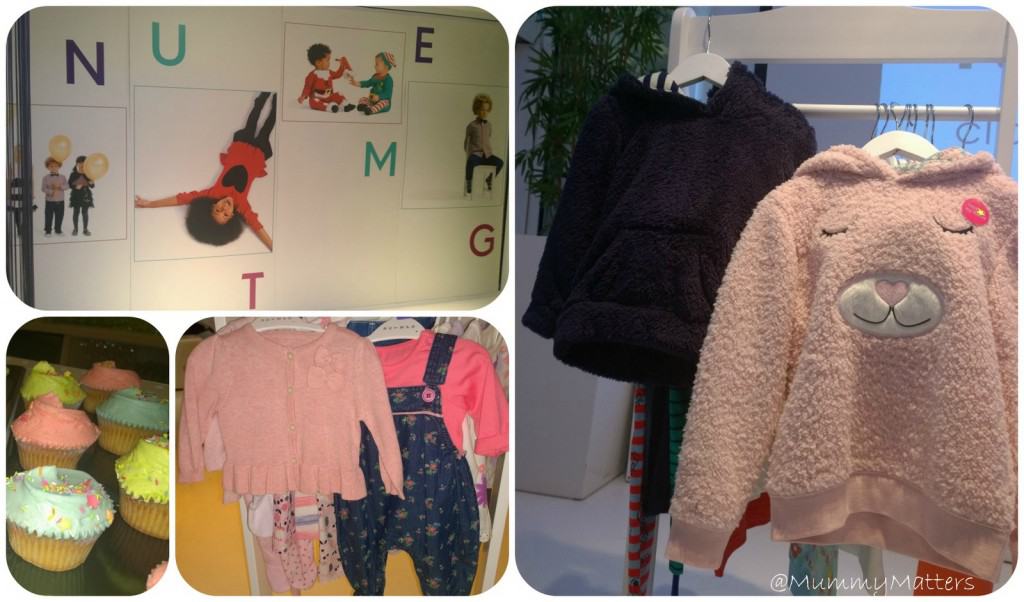 After Christmas comes Spring and there will plenty of pretty colours around at Nutmeg for the little ladies. Pretty pinks mixed with soft denims and flully warm hoodies.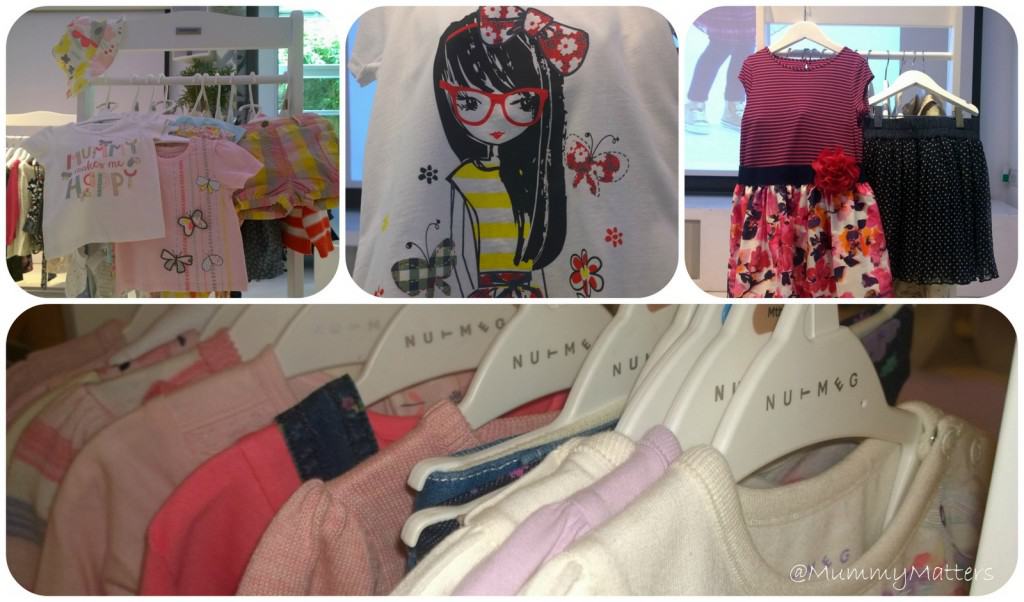 I asked Beanie Boy to pick out his favourite outfits to show me and wasn't surprised by his choices. He picked out two of the t-shirts which I would have chosen for him, he loves dinosaurs and pirates but I wouldn't have gone for the car as he doesn't normally go for cars. At what age do you start letting your children choose their own clothes? I started in the Summer with BB and have been pleasantly surprised by his choices so far.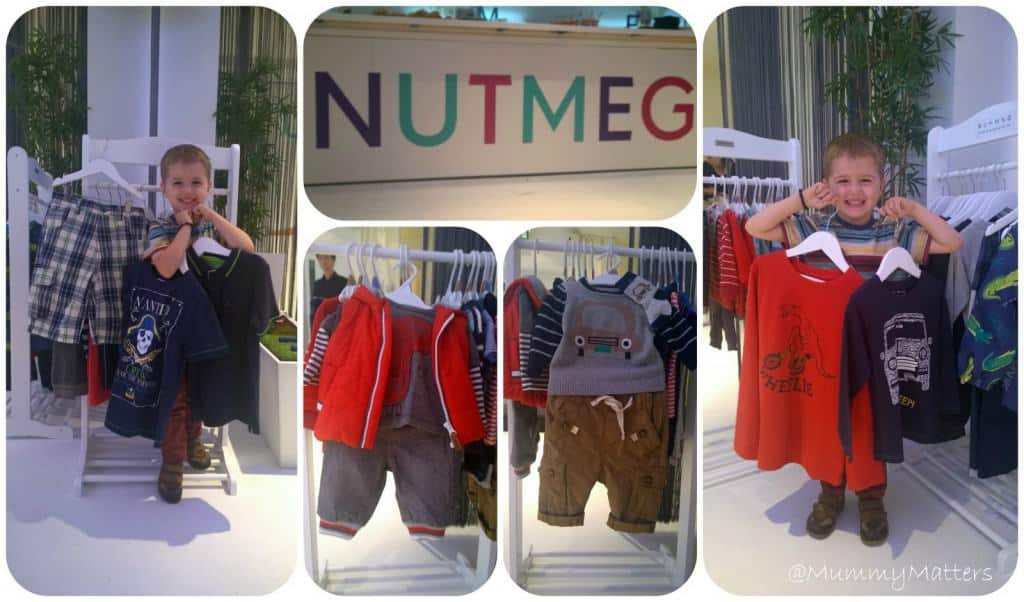 DISCLAIMER: We attended the Nutmeg event for the purpose of this post. Our travel expenses were covered and we received a goody bag and light refreshments. All words, images and opinions are my own and may not be copied without my permission.