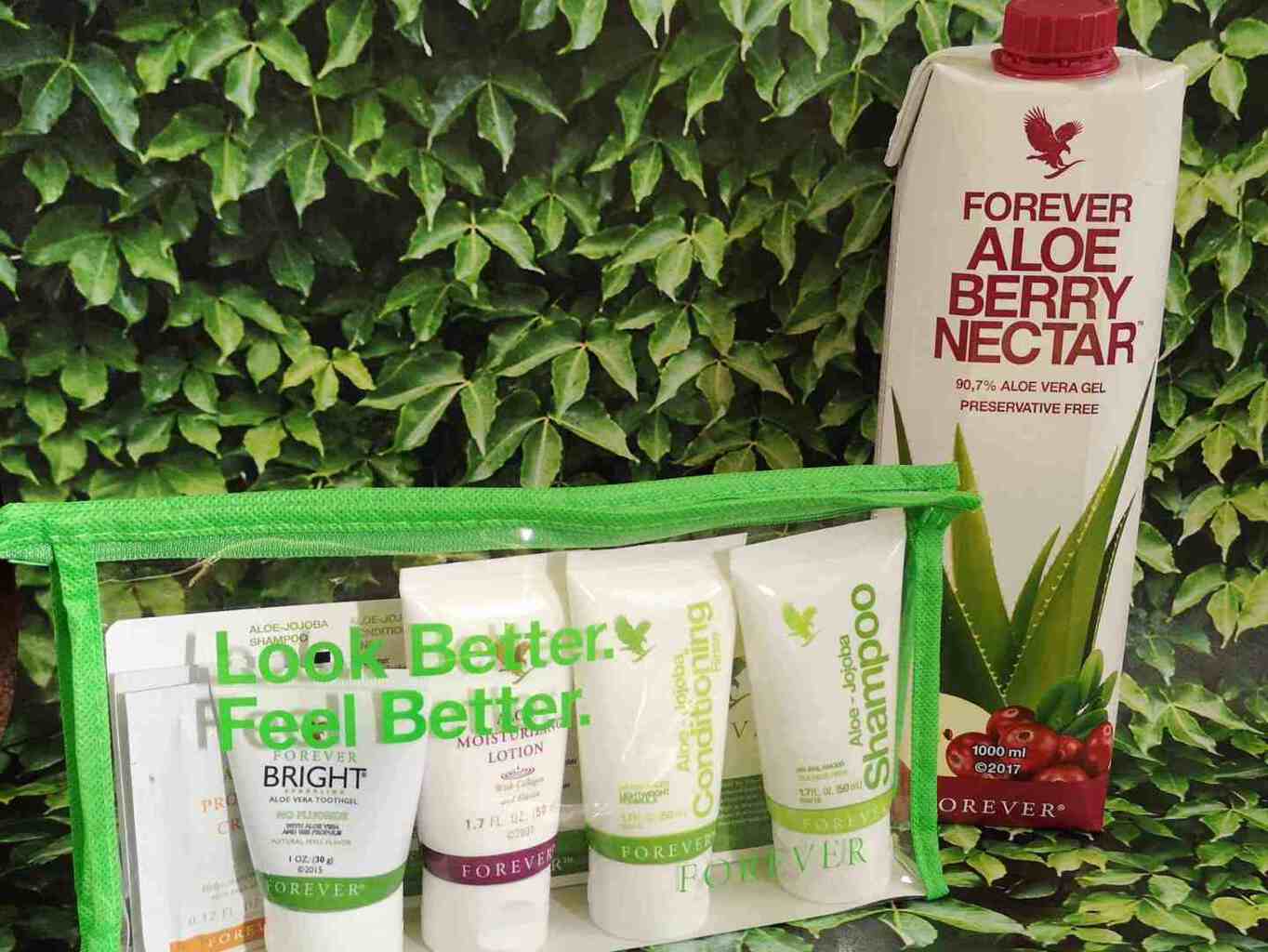 New Year Self-care with Forever Living #ad
Last year my self-care routine started out really well and last throughout the majority of the year, in fact, pretty much up until the start of September when I badly fractured my ankle. Then it was downhill to the end of the year. This year I am starting as I mean to go on and I'm taking care of myself from the inside out. My friend, Lisa, recently started her own business as a Forever Living consultant and asked if I would be interested in trying out a few products from their range so I'm here to tell you more about them.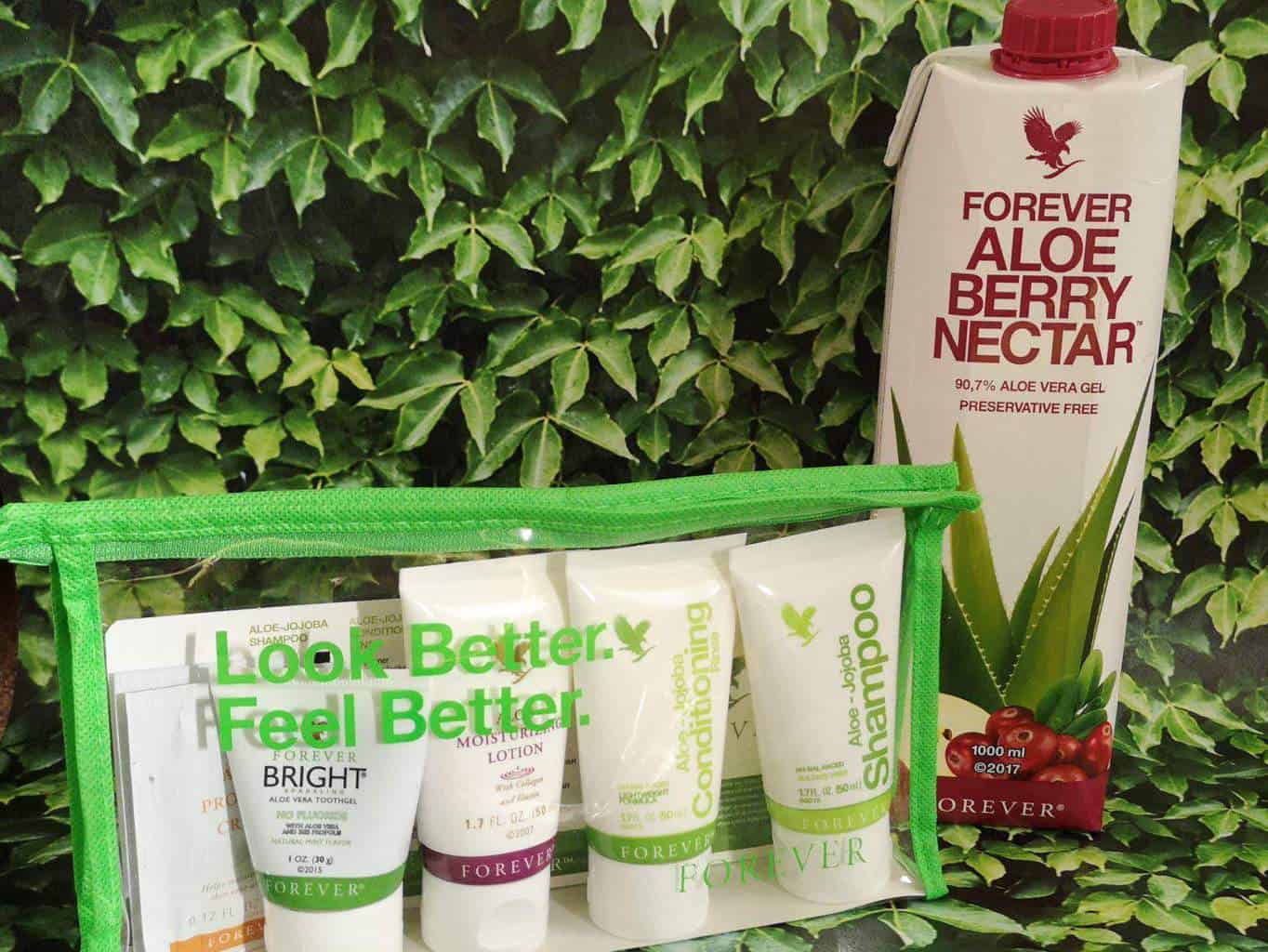 Forever Aloe Berry Nectar
Aloe has long been known for it's healing properties for the skin but did you know it's good for the immune system and makes a great digestive aid too? Forever Aloe Berry Nectar is a pure aloe juice made from 90.7% pure inner aloe vera gel infused with cranberry and apple giving it a sweet but tangy flavour. The drink is recommended to be consumed daily in suggested doses of 60-120ml and contains additional antioxidant Vitamin C to protect cells from oxidative stress.
During the Summer months, I have often opted for Aloe drinks as a refreshing drink which makes me feel great so I already knew about the health benefits of drinking Aloe. This time I decided to let my husband give it a whirl to kickstart his health goals for 2019. He was a fan immediately but being a typical man who doesn't read the instructions he drank almost a pint in one go, needless to say, he felt very 'cleansed' over the next few hours and a bit of a doofus when he finally read the instructions. Since then he has been happily drinking it daily and said that she feels much better for it. He has managed to avoid the cold which has passed through the family and his digestion has been a-ok since his first foray with the Berry Nectar.
Ingredients
Stabilized Aloe vera gel [Aloe vera gel (90,7%), vitamin C (ascorbic acid), antioxidant (ascorbic acid), acidity regulator (citric acid)], natural apple juice concentrate (4%), fructose, natural cranberry concentrate (2%).
Warning
If you are pregnant, breastfeeding, planning a pregnancy, taking any medications or are under medical supervision, please consult a doctor or healthcare professional before use.
Forever Travel Kit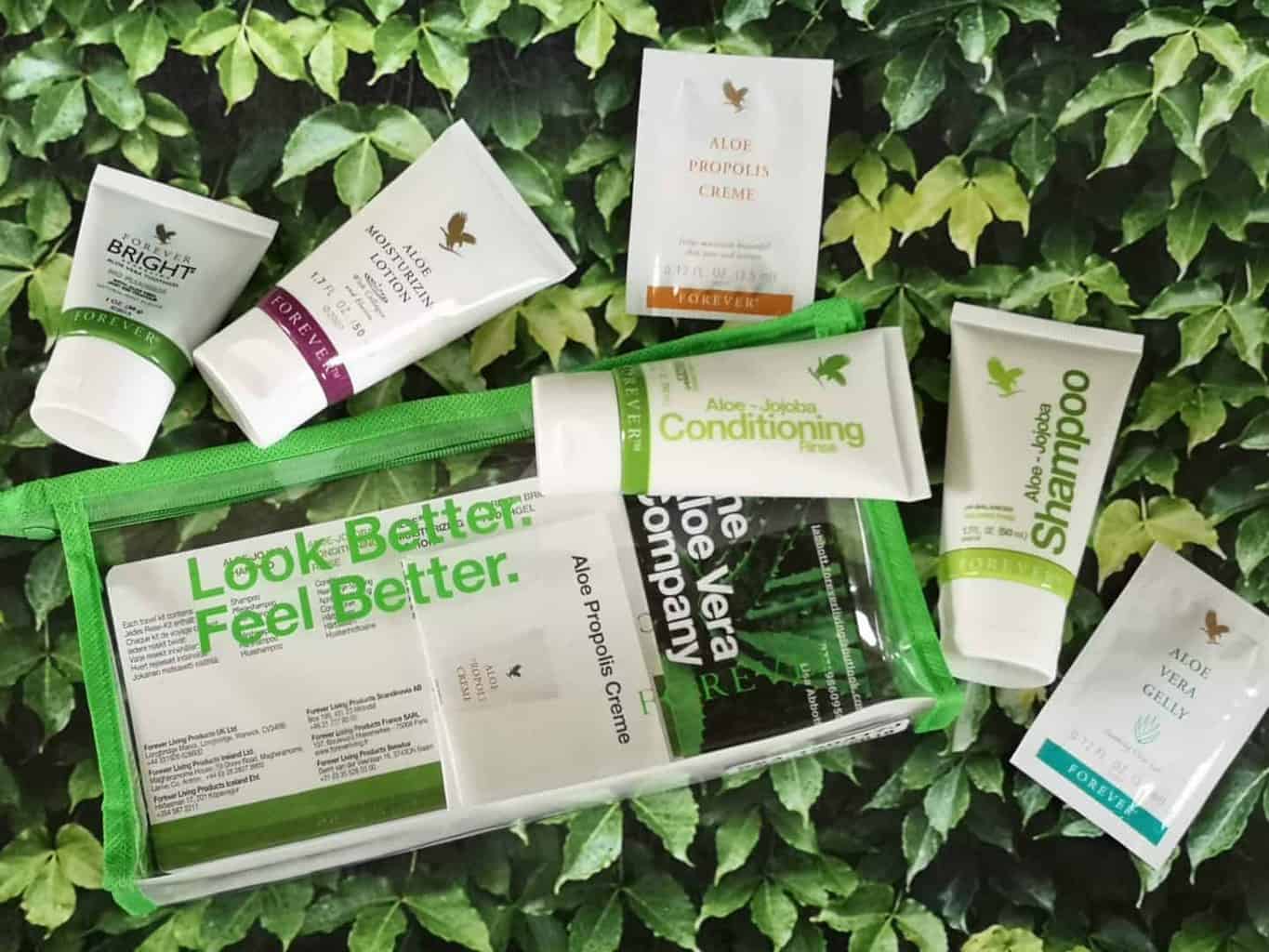 The Forever Travel Kit contains the Aloe Moisturising Lotion, Aloe-Jojoba Shampoo (x2), Aloe-Jojoba Conditioning Rinse and Forever Bright Toothgel in a waterproof travel case. The tubes are all airline-approved too which makes them perfect to throw in your case as you jet off on your holidays.
I personally love these kits as a way of trying out products before buying the full size. My favourites were the moisturising lotion which left my skin feeling silky smooth for hours after application and the Shampoo and Conditioner. I have to admit that the tooth gel wasn't to my taste but then again I am fussy when it comes to my toothpaste anyway.
Please note Lisa also popped in a couple of sachet samples of other products but these are not included in the travel kit.
Forever Living Shop
The products above are just a small example of what Forever Living has to offer. If you are looking to switch to a more natural way of life then Forever has products for skin care, weight management, household, self-care essential oil and so much more. If you have any queries or would like help in choosing the right product for you then you can contact Lisa via her shop or you can connect with her on VIP Customer Facebook Lounge, she would be delighted to hear from you.