Tesalate Antibacterial Workout Towel Review #ad
Disclaimer: We were given two Tesalate Antibacterial Workout Towels for this post. All words, images and opinions are my own and may not be copied without my permission.
Once upon a time when gyms were allowed to open, and people could participate in group exercise, you would typically find me enjoying a spin class or HIIT workout. Those were the days! Nowadays, you'll often still find me working out but mostly from the confines of my bedroom or lounge following classes on zoom and Youtube.
Good things comes to those who sweat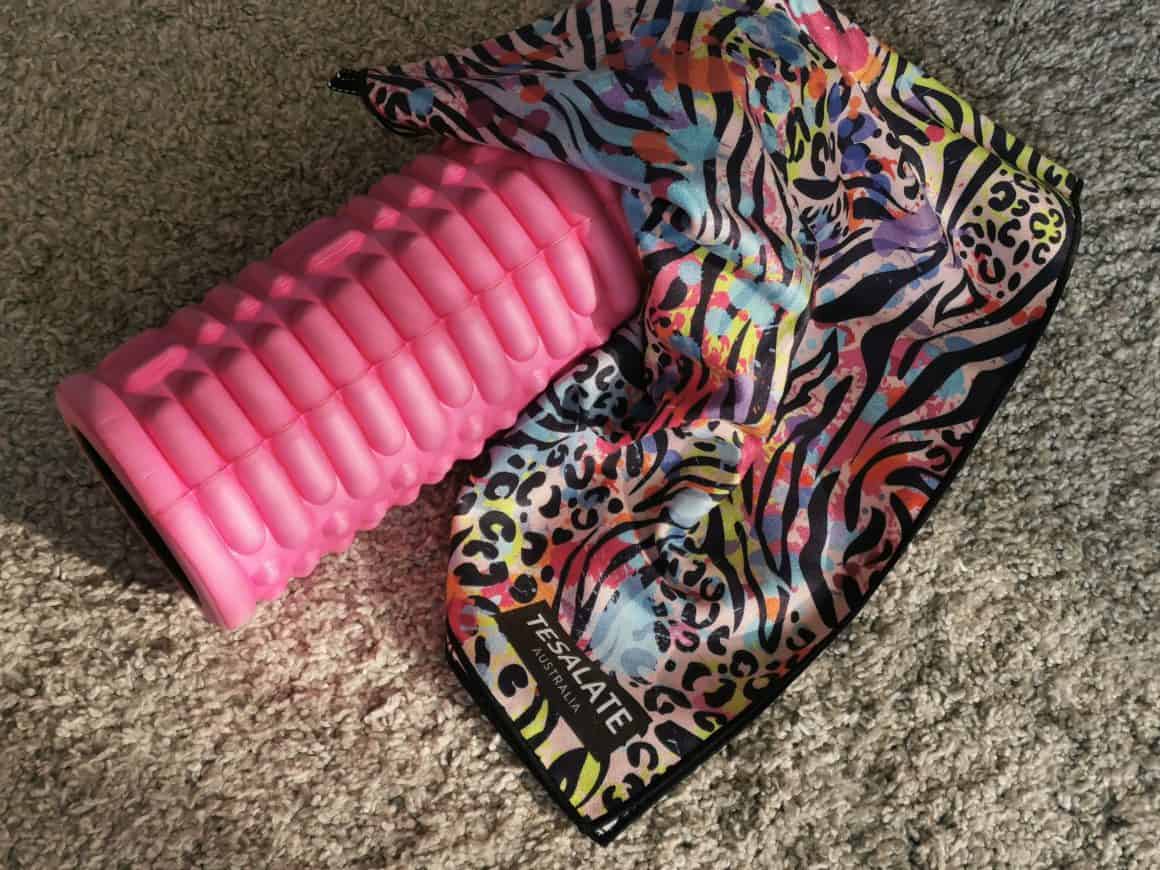 If you have ever taken a HIIT or spin class, then you'll know the need for a good towel if you're doing it right. A HIIT workout makes you sweat like nothing else, but we have the perfect towel for the job. The Tesalate Antibacterial workout towel is the latest in the range from our favourite Aussie brand. We have previously reviewed their famous sand-free towel and loved them so much we have a little collection of them because they really work AND they come in so many beautiful designs, it's impossible only to choose one!
Why you need a Tesalate Antibacterial Workout Towel
A Tesalate antibacterial workout towel is the perfect partner for your gym bag. It is a lightweight towel made from a fast-drying, bacterial killing fabric which stays fresh no matter how much sweat it absorbs. They come in an extensive range of colours and patterns to suit your taste and are double-sided, so you don't forget which side you placed on the gym equipment or floor. The reverse of all towels has their trademark Tesalate black and white pattern, which is the side that I put to the floor.
Towel features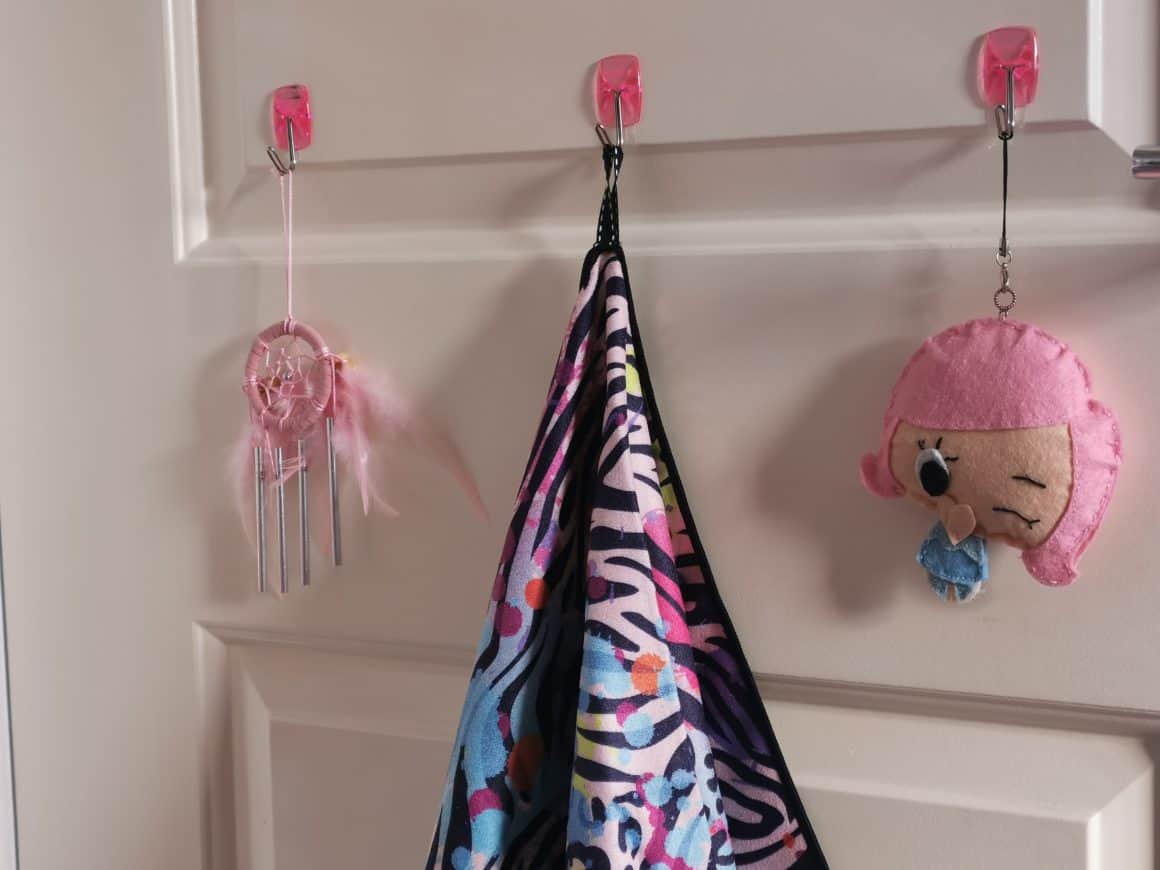 Exclusive antibacterial fabric
Odour-free
Double-sided, so you remember which side to place on gym equipment.
Handy size – 100cm x 45cm
Rapid dry – dry in half the time of a standard towel
Handy hook so you can hang it anywhere.
Health and Safety Always
We would all like to think that life will return to normal at some point during 2021 and for me, part of that 'normal' will be to return to exercising at my local gym with my friends. With health and safety at the forefront of everyone's minds, I will ensure that a Tesalate will always be my closest gym partner.
Tesalate uses patent-pending antimicrobial technology to create a towel that actively kills bacteria when it comes into contact with the towel's fibres.
No more smelly workout towels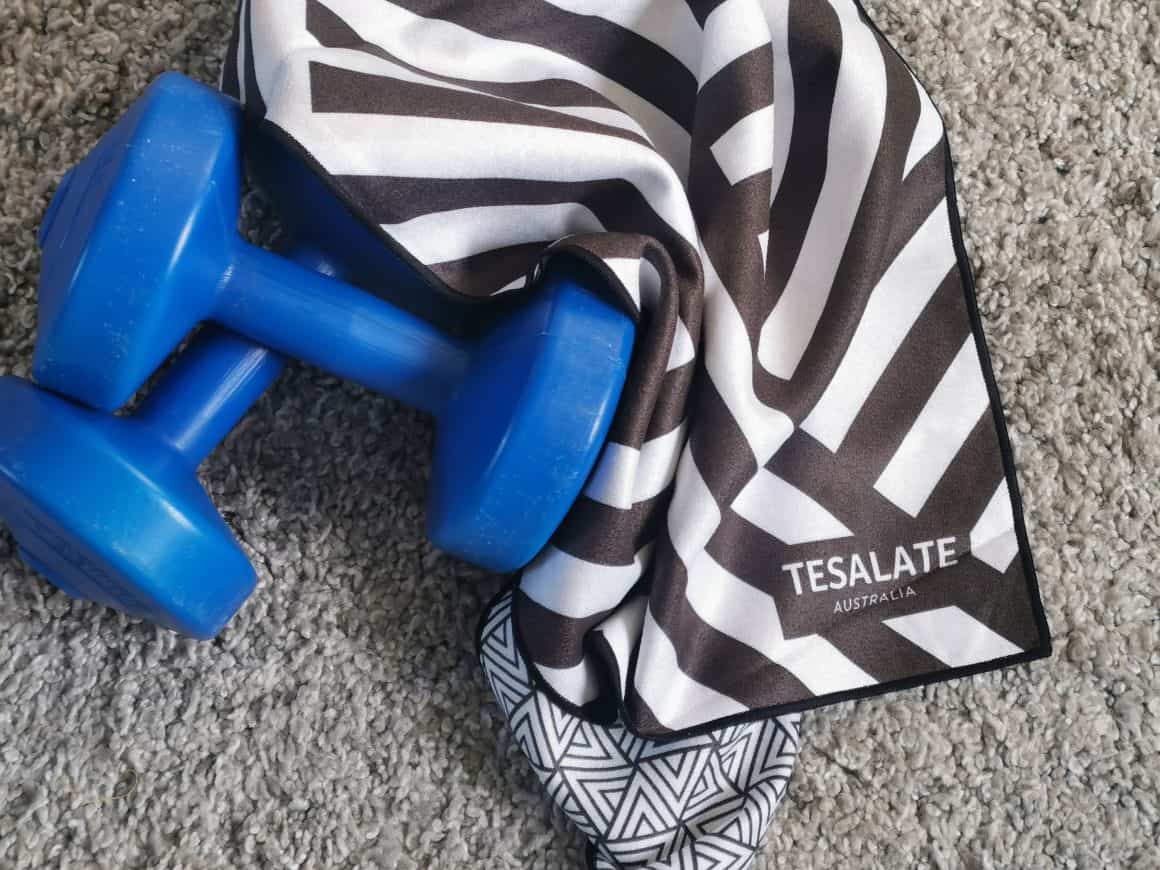 We have all experienced that horrible stale sweaty smell caused by fungi which causes the smell when a gym towel has been used regularly. Thankfully, you can say goodbye when you use the Tesalate workout towel because the antimicrobial fabric fights the fungi, which causes the pungent odour.
Towel Care
To keep the Tesalate towel in tip-top condition so that it continues to protect you and keep you safe from harmful bacteria, Tesalate recommend the workout towel is machine-washed in cold water and hung out to dry. It dries fast so you won't have to wait long for your next session.