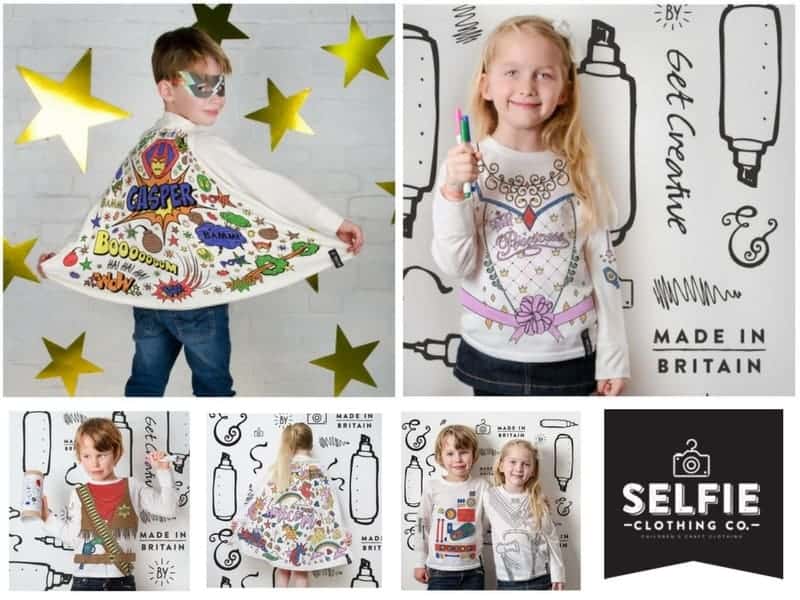 Summer Holiday Crafts: Selfie Clothing
The Summer holidays are in full swing, I love the lazy mornings and slower pace of life during the Summer. Not having to rush around means that you can take time to do more of the things that you love and for us, that means more time outdoors (if the weather allows) and more time playing and doing crafts.
Selfie Clothing – Selfie Crafts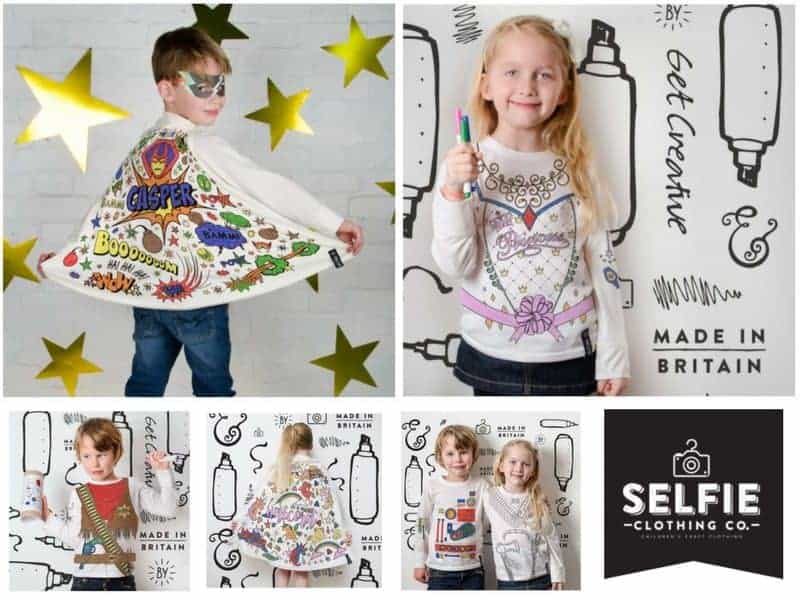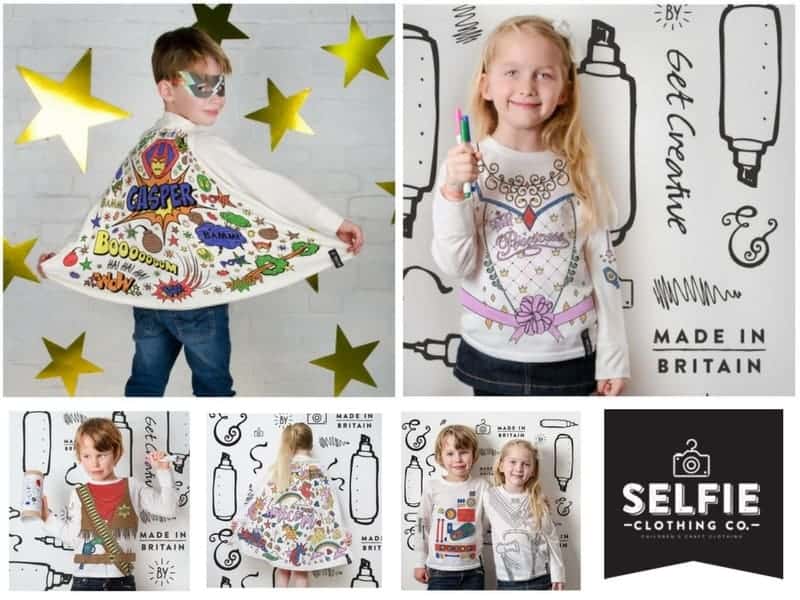 We recently discovered a fun new craft activity which the Beans have LOVED doing; Selfie Crafts by Selfie Clothing a company we previously mentioned on Mummy Matters at Christmas but these new products are even better because the children get to colour in their own t-shirts, pyjamas and capes.
Perfect Playtime Addition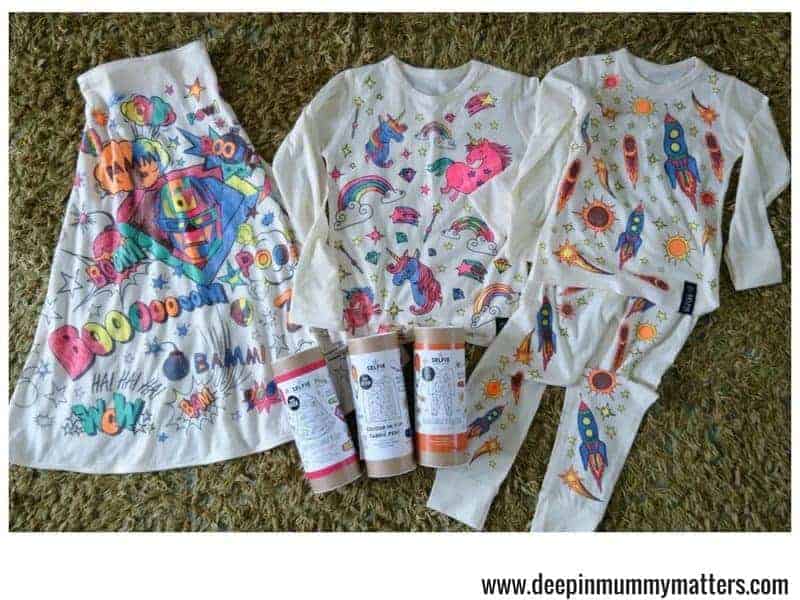 Whether children want to be a cowboy, a princess, a superhero or anything else their heart desires there will be a Selfie Clothing design to suit their taste. Each item of clothing is made from a lightweight jersey blend and printed in a unique design ready for the child to add their own unique personality. These are great to add to the dressing up box for some role play fun to bring their characters to life or simply to fit with your child's current interest.
What's in the box?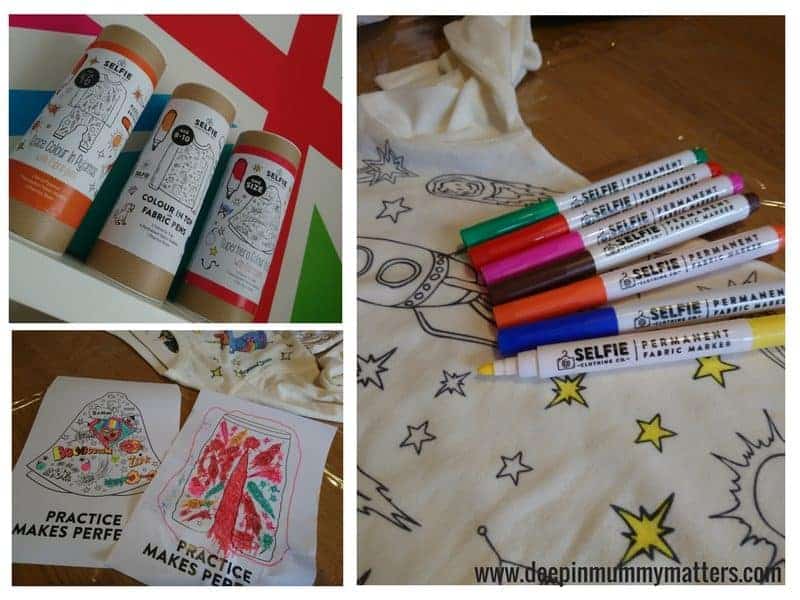 Craft packs contain a pack of fabric pens and practice sheet to test out their design and colouring expertise as well as the product of choice. Once they are happy with their design they colour directly onto the clothing. When the design is complete it can be left to air dry for 24 hours or they can ask an adult iron the fabric to set the colours. The fabric pens use high-quality UV ink which will not fade and can be washed and worn time and time again.
Getting creative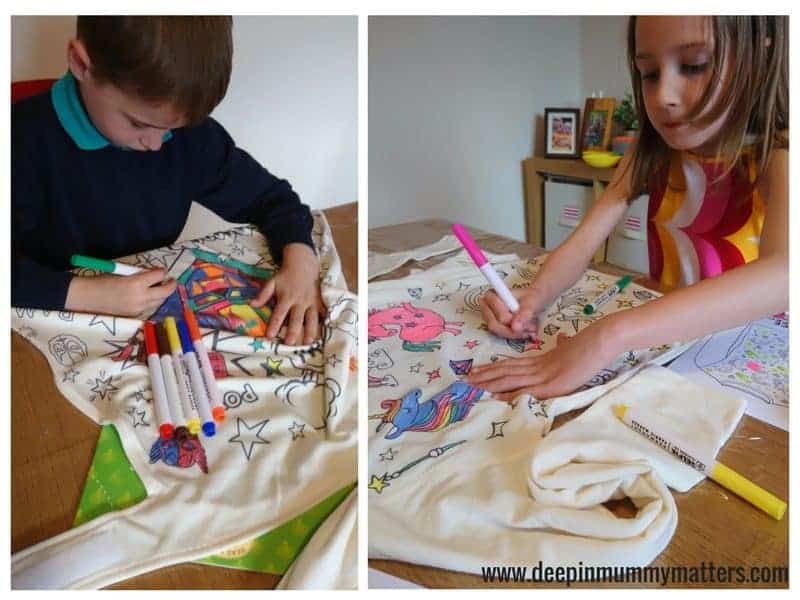 The Beans each chose their own Selfie Clothing colouring kits and couldn't wait to get started; Lillie chose the Unicorn top, Ollie chose the Superhero Cape and Albie chose the Rocket Pyjamas. They were so excited to receive them that they started on them. Albie found the colouring a little difficult to master since he doesn't have great pen control yet so he handed the baton over to me and told me what colours he wanted me to use and like a good Mummy, I followed his instructions. Lillie and Ollie thoroughly enjoyed colouring their Top and Cape, both being very creative and extremely happy with the finished result.
Prices start at £15 plus postage and packing which makes them an ideal price for gifts.
Keep up to date with selfie clothing latest lines and conversation online . . .
Twitter | Facebook | Instagram