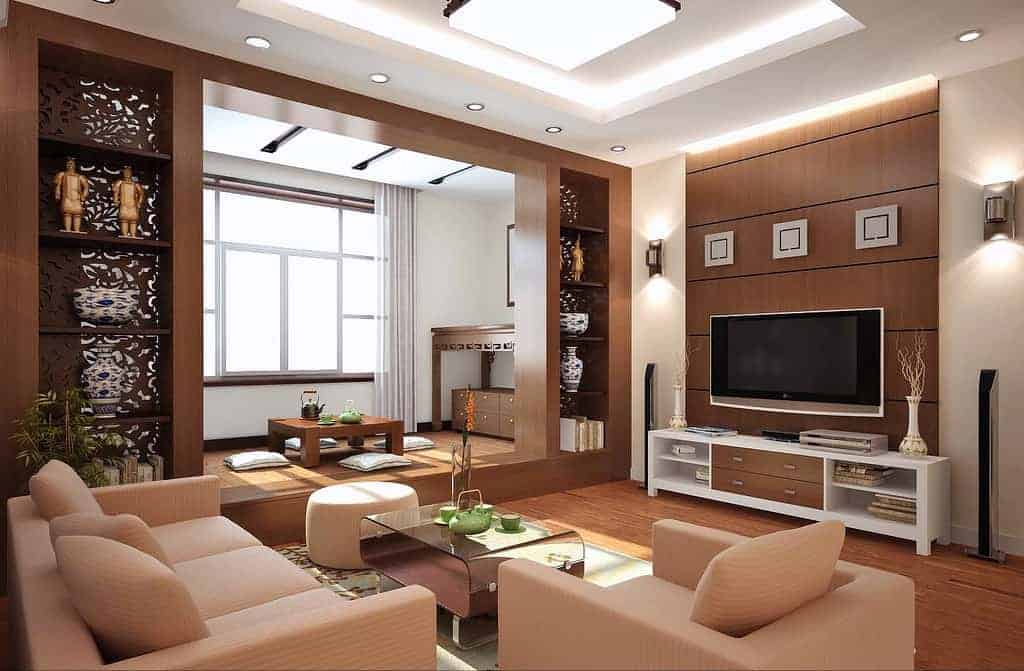 There Is No Small Home, Just Bad Storage Solutions
British homes are among the smallest in Europe. We all know that. So why people keep complaining, about how small their house is, remains a mystery. It's time to accept that British homes will not get bigger. In fact, giving that the population is constantly increasing, they are likely to drop in size a little further. In other words, it's time to finally change your mindset about the size of your home. It's not small; you just need to improve your storage solutions to free more living space in each room. Sounds complicated? It's a matter of a strategic minimalist attitude. Ready, steady, store!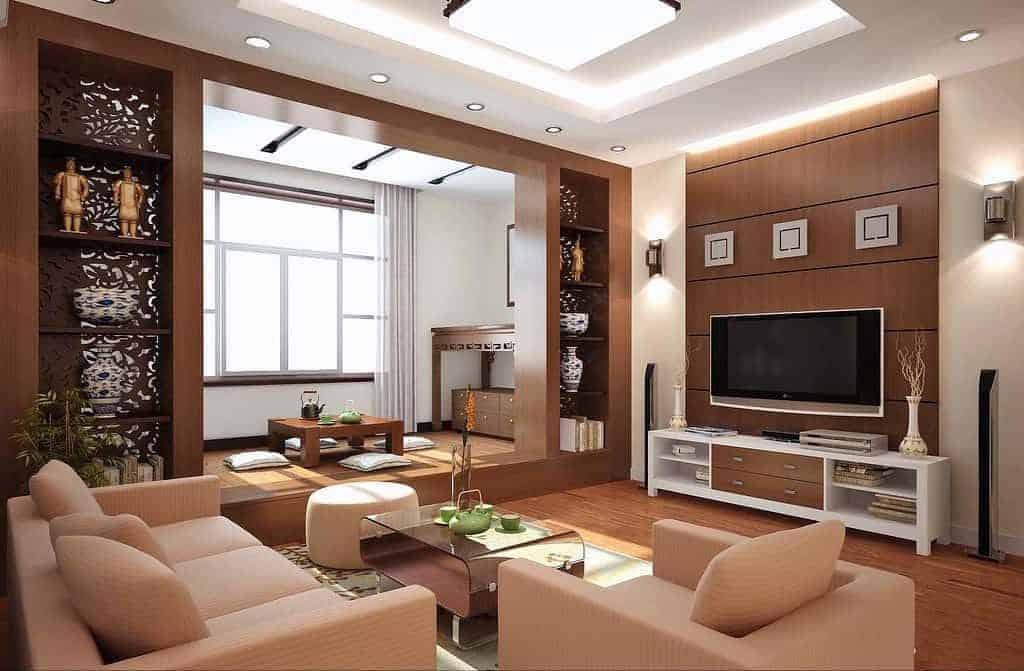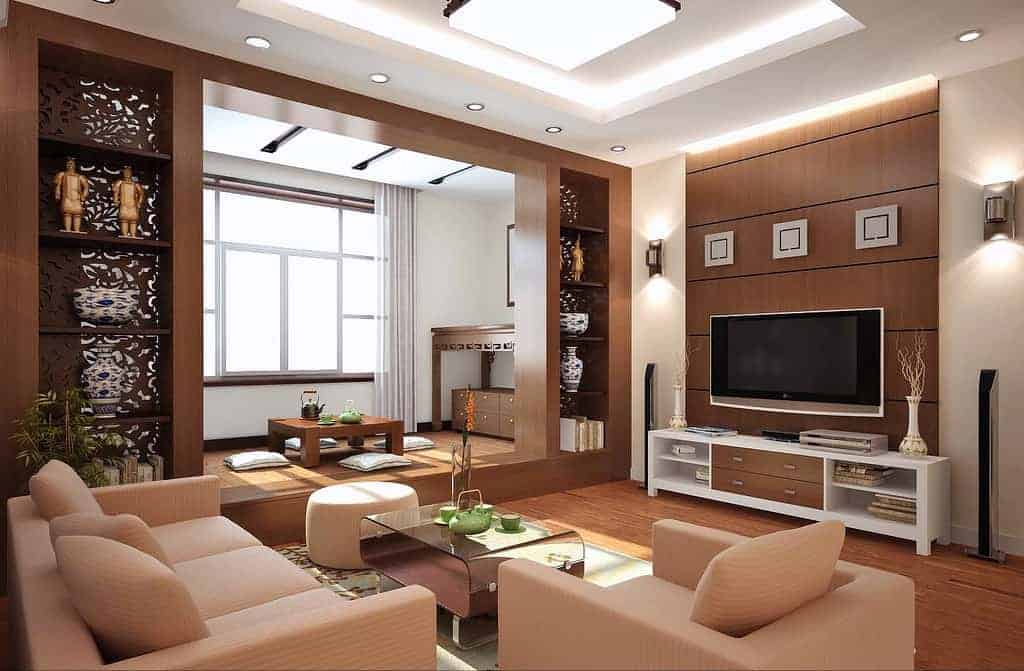 First rule: keep it tidy
Do you know what most small houses feel cramped? That's because they are – unbelievable but true! People tend to keep a lot of material items that are not always necessary – not that we'd like to direct your attention to the 21 pairs of shoes that the average woman owns, but actually, we'd like to ask: how many pairs of shoes does one person need? Creating an enjoyable living space in your home means that you need to adopt a minimalist approach and get rid of everything that you don't need. Decluttering is a keyword that is going to become your new best friend. What this means is that you can only find a healthy storage solution for your things if you have a healthy quantity to store.
In the living room
Starting in the living room, you need to be smart about the way you utilise the space. One of the best storage solutions is to look for a multipurpose furniture set, such as TV stands with storage, which are great to combine all your audio-visual entertainment in one spot. Similarly, if you don't have a guest room, you can choose a stylish sofa bed to offer your guest a good night sleep. Making the home sweet home feeling works in a small room requires smart and functional furniture as well as an eye for interior décor. Use contrasting colours on the wall and plain furniture sets to bring the living room to life.
In the bedroom
Small bedroom, big décor, as the saying goes. How do you make a small bedroom work for you? Simple, you focus on the essentials as this décor slideshow demonstrates. A light-coloured palette gives the room more depth and makes the bed appear bigger than it is, for instance. Using earthy tones brings a calming ambience to the room, which is reinforced by a simple choice of furniture. Using frames and decorative shapes on the walls can help you to add a layer to the room and take away the sensation of cramped space. When it comes to furniture storage solutions, you should focus your attention on a bed and a wardrobe to start.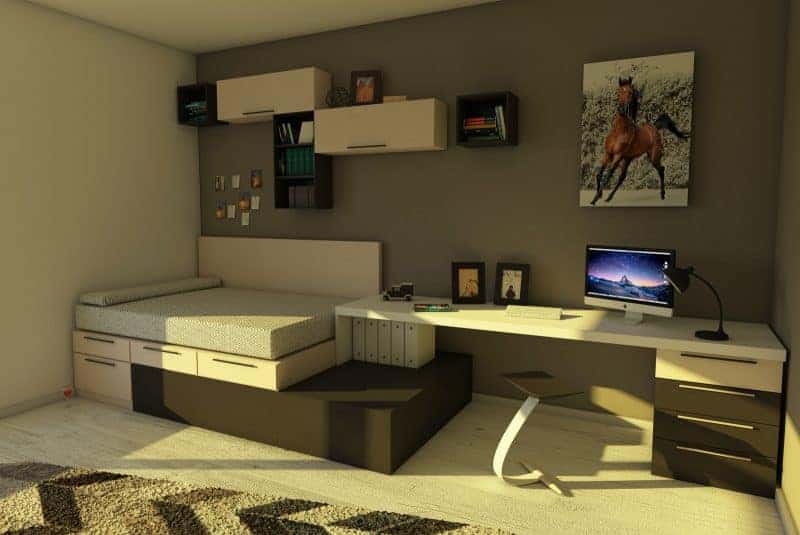 In the kitchen
A minimalist kitchen is a kitchen that is functional and roomy. How does it work? Have a look at this blogger's kitchen to get a taste of how she manages the space. On the shelves, she's placed jars of the spices she needs frequently. She's limited her utensils to a minimum, from using only a couple of kitchen knives to prepare her food to stick to only a few pans too. There's nothing that she doesn't need regularly. As a result, while it's a small room, it feels spacious and ideally proportioned. Here's another tip for you: it's easier to keep the kitchen tidy if you've got fewer tools in it.
In the bathroom
Small bathrooms are common, and all they need to work is wall storage. Indeed, it can be difficult to accommodate a bathroom cabinet in a small room, so your best bet is to use the wall. Smart storage in there goes with a DIY project, whether you need to build a set of shelves that fit the space on the wall or to add sliding drawers under the sink. How can you bring depth to a tiny room? Work with neutral colours and add some bright accents, such as painting the width of the shelves for example.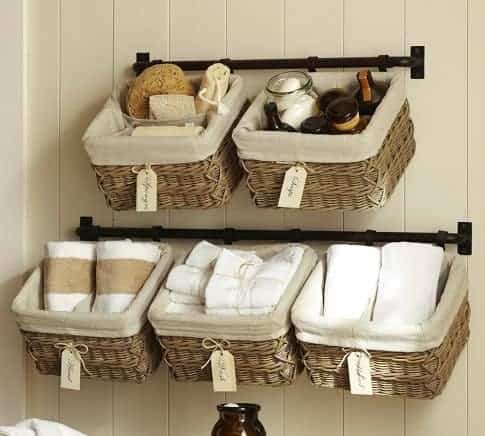 In the spare bedroom
If you have a spare room that can't be turned into a bedroom – you know the kind, that's the famous third bedroom that barely fits a bed – you should consider using it as your home office. What's a home office? A room with a desk and a set of drawers or shelves to filing your documents and projects. Then all you need is a chair and a laptop. It might sound simplistic, but a home office needs to remain a functional and open space. Don't overfill it with unnecessary gadgets!
Smart use of space is at the core of small homes. After all, the saying is correct: size doesn't matter. But storage sure does!