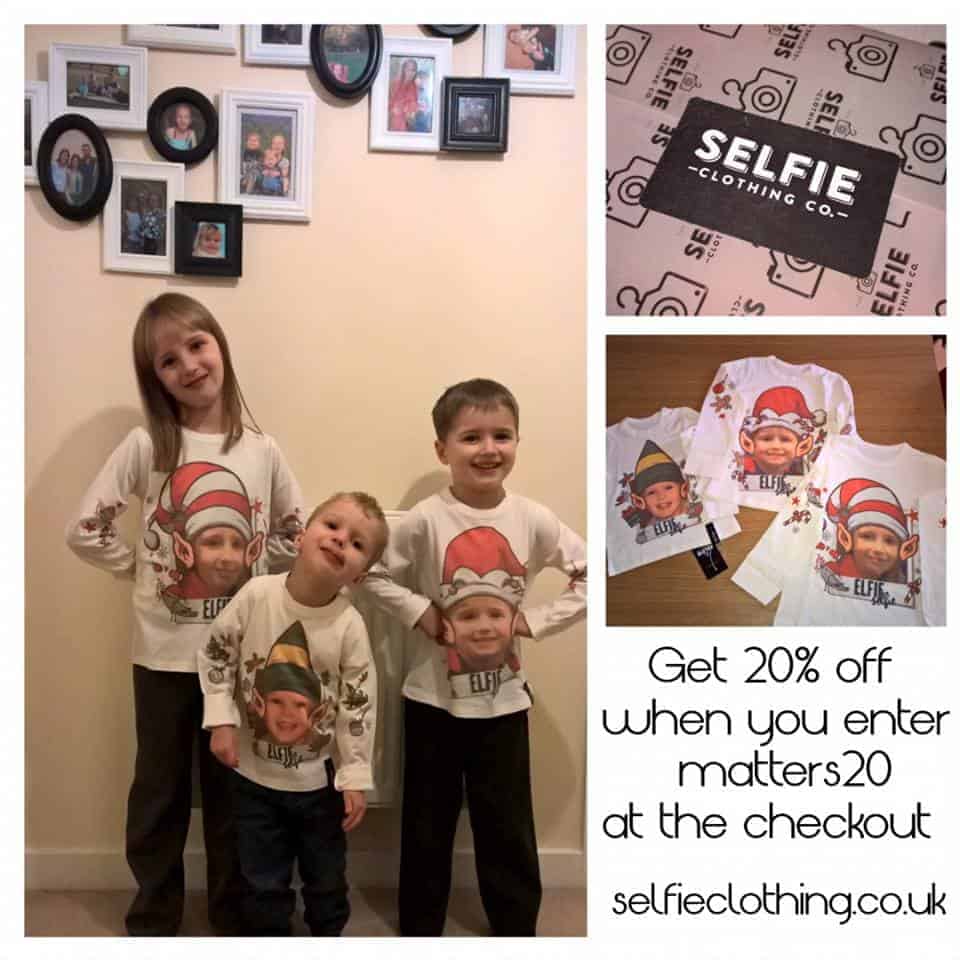 Get 20% off your Elfie Selfie T-shirts!!
If ever there was a time of year to dress your children in silly clothes, then Christmas is that time! I received an email last week if I wanted to try out the Elfie Selfie t-shirts for the Beans and I knew they would love them so I had a look through the family photos from our Summer to find just the right pictures and sent them off so that their Elfie Selfie's could be made.
To create your Elfie Selfie you need to upload a clear headshot photograph and select the design of t-shirt you want, it's that simple! Within a matter of 2-3 days the t-shirts arrived packaged in a simple white box with Selfie labelling and inside they were wrapped in funky Selfie paper.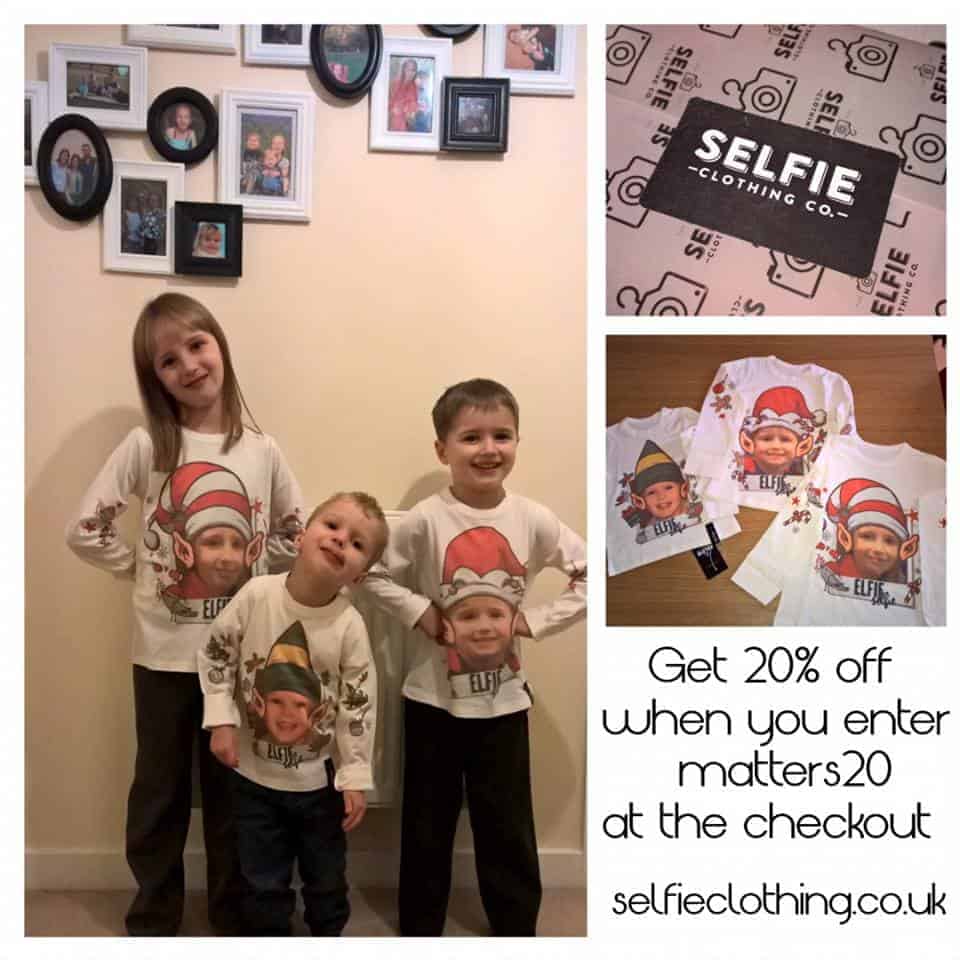 I expected the t-shirts to be made from a thin cheap material since I would have classed them as a 'gimmick' but the quality of the fabric is lovely, a very thick t-shirt fabric which won't lose it's shape in the first wash. I was impressed!
The picture quality is very good too and I like the design feature of the candy cane on the back too. When we showed the t-shirts to the Beans, they responded with a united giggle! I can see they will be wearing these a lot in the run up to Christmas.
If you would like to order Elfie Selfie's for your children then I can offer Mummy Matters a 20% discount code. Simply enter the code below at the checkout and your discount will be applied.
matters20
If you do, I would love to see your designs so please do tag me on Instagram or Twitter.