Safest Ways to Clean Your Home
Most of the high-quality cleaning products have harsh chemicals in them, which we usually do not bother to check. Even cleaning products with labels like 'organic' or 'all-natural ingredients can be filled with synthetic and harsh chemicals. The cleaning methods you are using for your house might be more harmful than you think. Whatever products you clean our houses with, the components get in contact with your skin, and you inhale them too. It is a good idea to switch to eco-friendly cleaners that are safe and chemical-free. Here is how you can adopt safe methods to clean your homes.
Cleaning Kitchen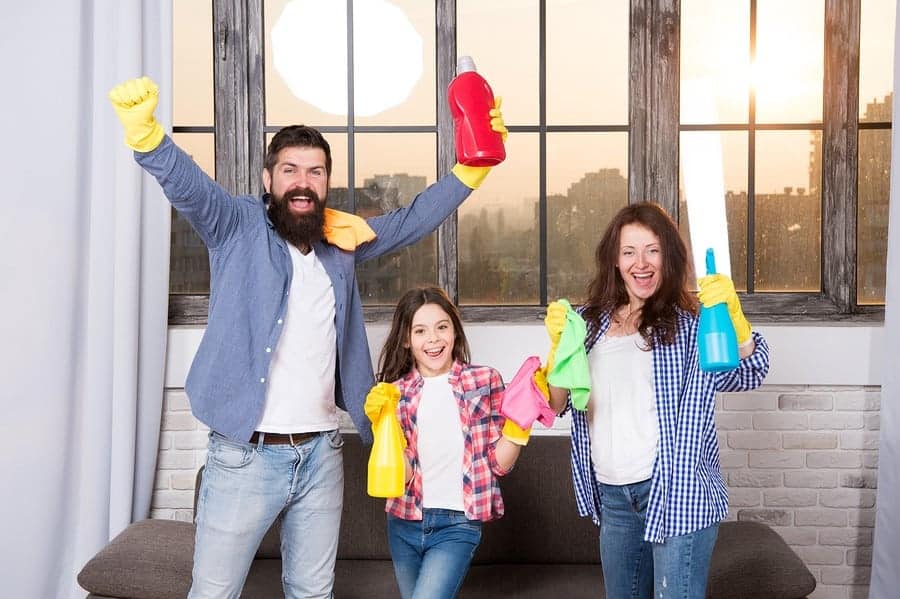 Vinegar works wonders as a cleaning agent. You can use it to clean cupboards, glass, inside of the fridge, floor and whatnot. Read along to see how you can use vinegar to clean other parts of your kitchen.
Sink
You do not want your dishes and cutleries to be mucked up in chemicals after you wash your sink or dishwasher with a synthetic cleaner. Simply use a thick paste of baking soda and water and scrub it with a cloth or soft sponge around and in your sink. Rinse with warm water. You can even add a few drops of olive oil and scrub with a cloth to make your sink look all new and shiny.
To deal with stink down the drain, mix half a cup of baking soda in 1 -2 cups of warm vinegar. Pour this solution gradually down the drain. Pour hot water afterwards.
Stove
Use coconut fibre scrub and baking soda to rub off tough stains on your stove. Spraying either a solution of baking soda-vinegar or mild dish wash soap and water will keep your stove clean if done regularly.
Microwave oven
Squeeze the juice of a medium-sized lemon in half a cup of water and mix. Place the mixture in a heatproof bowl and microwave it for three minutes. Wait for two minutes and then wipe the insides with a clean cloth. If there is any tough stain remaining then, scrub with a spoonful of baking soda. You can find more solutions here.
Dishes
Look for dishwashing soaps that are mild and have lesser ingredients. You can even make your own dishwashing soap with natural and food-grade quality soaps.
Cleaning Carpets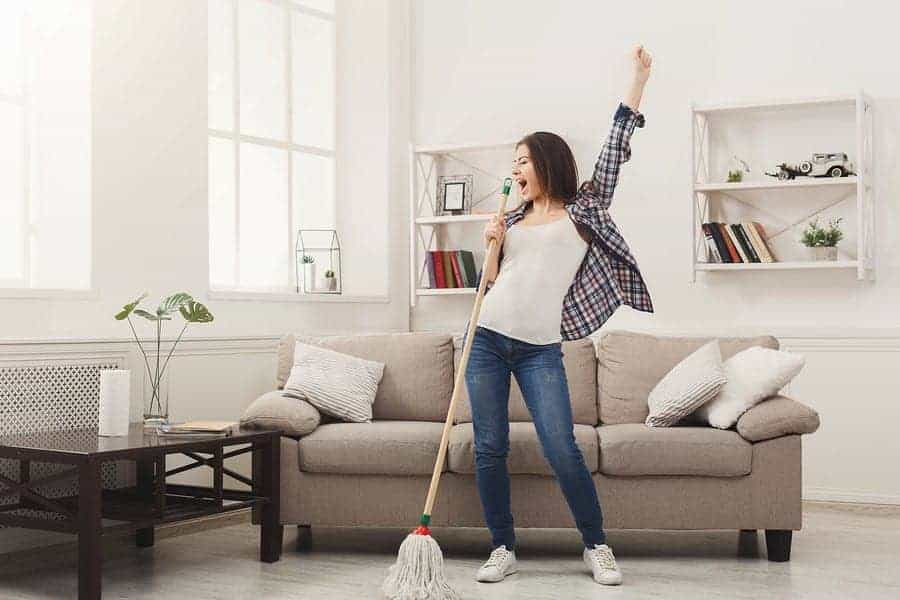 Most carpet and upholstery cleaners have PERC which leaves harmful fumes and residues. For cleaning your carpets make this DIY carpet cleaning shampoo. Mix 3/4th cup of vegetable-based liquid soap in three cups of water. Add in ten drops of peppermint essential oil. Use a damp sponge to apply on dirty and soiled areas of the carpet. Let the carpet dry and then vacuum.
You can also use baking soda to clean your carpets.
Laundry Detergent
You will hardly find any laundry detergent which is eco-friendly. Laundry detergents can contain chemicals that are skin and throat irritants. Some studies suggest that some can be carcinogenic as well. Of course, it's always best to go for high-quality laundry products, such as those from The Laundress, if you do wish to use laundry detergent. However, if you do not want to, you can use soap nuts as an alternative to laundry detergents. They are easily available in natural stores and online. Leading detergent brands are generally not safe for use, but you can still look for eco friendly laundry detergent or natural detergents. Read through the ingredients carefully and look out for anything that has sulfate/sulfonate, parfum, phenol, and bleach.
Cleaning Bathrooms
Bathroom cleaners are loaded with acids and toxic chemicals. Vinegar-baking soda solution works fine for cleaning toilets, sinks, and tiles. Scrub your toilet with a vinegar-baking soda solution, leave it for thirty minutes and then rinse with water. Do it every week.
You can even use all-natural detergent to scrub the sink and walls. Vinegar-soda solution would work fine to clean the bathroom tiles. Using borax powder for scrubbing bathroom tiles and the toilet is also a good alternative to bathroom cleaners. Use vodka to clean the metal faucets, taps, showers, and other fixtures; it would give a nice shine.
Fabric Softeners
Fabric softeners mainly contain antibacterial agents that are skin irritants. They also help in the development of resistant bacteria. You do not really need a fabric softener. Vinegar helps to remove the static from the dryer. It is non-toxic and also dissolves the soap residues on the clothes. Vinegar is a perfect natural fabric softener for your clothes. You can add a tablespoon of tea tree oil to the vinegar for better results. If you want your clothes to smell nice, add a few drops of essential lavender oil to the vinegar.
Furniture
Ditch furniture polish. Its strong smell is enough to tell you the hazardous chemicals it can contain. Use a microfiber cloth that splits into hundreds of tiny fibres. A microfiber cloth captures dust and dirt more efficiently than your regular dust cloth or rag. You can use little olive oil for a polishing effect.
Mattress and Upholstery Furniture
Freshen up your sofas and mattress with this simple DIY cleaner. Mix baking soda with either lavender or tea tree oil. Sprinkle the mixture on the mattress and sofa and leave it for an hour. Vacuum the sofa and mattress afterwards.