Project 366 – Week 21 2016
It's hard to believe we are almost halfway through the year already? Where does the time go? It doesn't seem like 5 minutes since I was getting ready for Christmas and now the Summer holidays are almost upon us. Time needs to slow down a little so we can take a minute to enjoy everything and squeeze the best out of every single day, doesn't it?!
Speaking of slowing down, my ankle isn't getting any better at all, in fact, I feel like it is getting worse as I am really struggling with walking around on it too much. It hurts really bad and swells up like a balloon the minute that I stop. On the plus side, I am still able to get out on my bicycle so I don't feel like I have to give up on exercise just yet.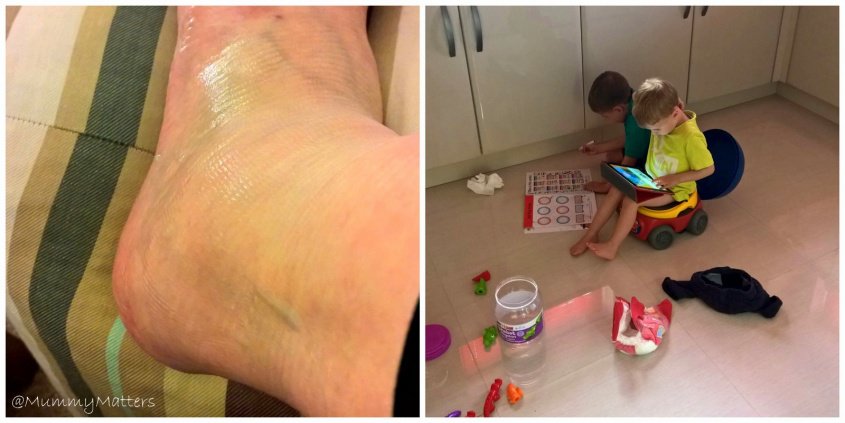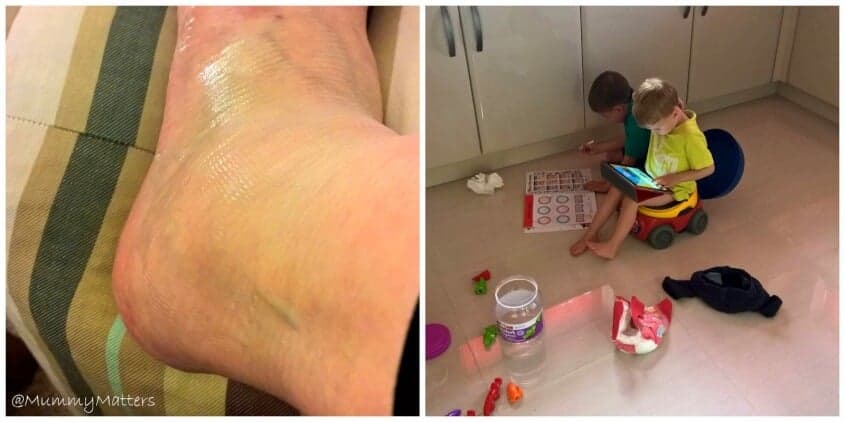 Over the weekend I had a chat with Hubby about our plans for Potty Training the littlest Bean, he is waaaaaaay behind his big brothers and sister in the potty training stakes, they were potty trained very quickly after their third birthdays but Jelly Bean's issues with opening his bowels have really delayed things with him. On Monday I decided that it was time to make a start and to be fair to him, he took to it really well, he keeps asking if he can go on the potty and 9 times out of 10 he will do a wee for me but he has yet to manage a poop on the potty. We are using a reward chart although that doesn't seem to excite him very much so I might need to rethink that one? I came into the kitchen after school to find that Beanie Boy had got the potty out for JB and was sitting with him whilst he sat there. Beanie Boy was practising writing his numbers whilst JB played on the iPad. He did a huge wee for me!!
On Tuesday whilst Jelly Bean was at preschool I went to see the GP about my ankle. He says he thinks it is sprained but then went on to check my joints and said that I appear to have moderate hypermobility which could be the answer as to why I have sprained my ankles so often. He has now referred me for physiotherapy next week and has told me I need to look into resistance training to strengthen all of my joints. When I got home I decided that I wasn't going to let it stop me with my exercise so I popped on my training gear and did a floor workout in the lounge to train my abs, back, arms and legs. Exercise never fails to lift my spirits.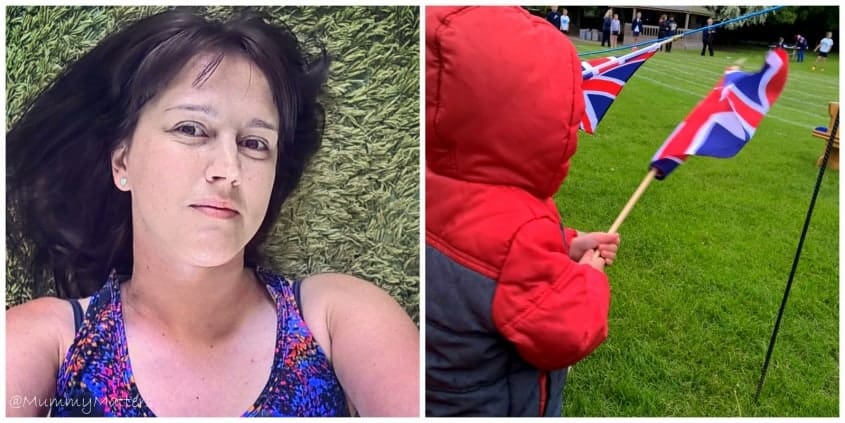 On perhaps the coldest day of the week, we sat outside for over two hours watching Little Bean, Beanie Boy and their friends in school Sports Day. We were joined by Little Bean's Godfather who comes to watch every year and always puts the biggest smile on her face. They both did very well in their races with a couple of Golds and Silvers. We and the other spectators were freezing!! Jelly Bean and I came home and snuggled under a blanket to watch a DVD when the events had finished, I couldn't get warm all day.
After school on Thursday, I took the very excited Beans to meet a super cute little girl by the name of Hope. Our besties Karin, Mark, Ella and Sam have offered Hope a home all the way from Spain. Her story started out very sad but it's very much onwards and upwards for this pretty little Podenco puppy. She is exactly what you would expect from a puppy at the moment; excitable, jumpy, nippy and tires out quickly. She is going to be very happy with her new family and we can't wait to watch her grow.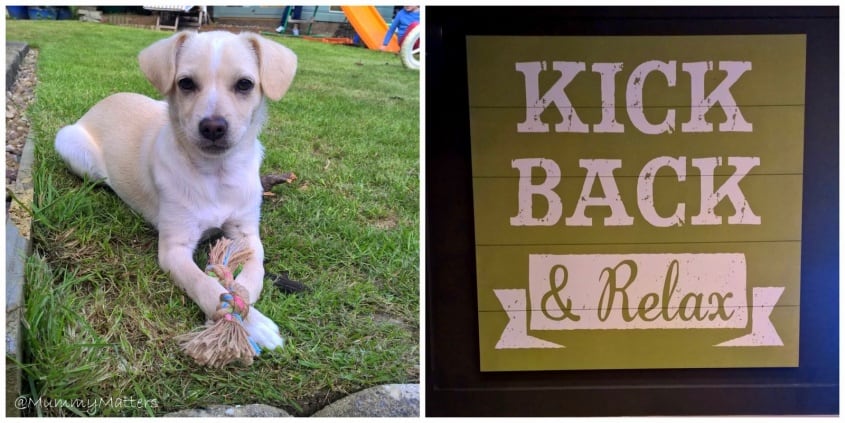 Friday signalled the start of the May Bank Holiday weekend so what better way to kick it off than with a meal out. We had been invited to taste the menu on offer at our local Harvester and that's where we had a very enjoyable evening joined by Auntie E who helped to keep the Beans entertained. I shall be telling you more about that soon.
Following on from my post last week telling you about the #QBlogger event I had attended in Queensgate Peterborough, I was invited back to meet with some of the Beauty team in Boots. I had a really enjoyable couple of hours meeting some of the team and hearing about all the great services they provided as well as exciting developments coming soon. I met with the lovely Stuart on Liz Earle and enjoyed a relaxing facial followed by a mini-makeover which left me feeling fantastic for the rest of the day.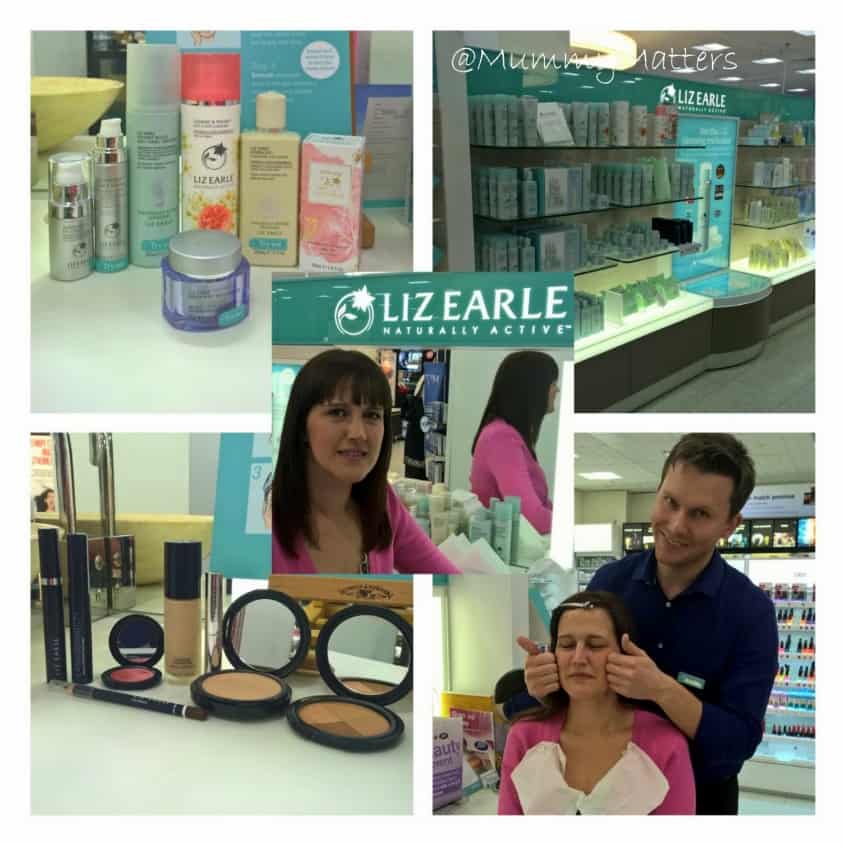 After Boots, I popped into a few of my other favourite stores which I shall tell you about soon but I must just say how amazing Anthony was in the Electricals department of John Lewis. I wanted a little bit of advice on my next Digital Camera purchase and he was BRILLIANT. He took on board everything I told him about my current camera, my photography skills and preferences and has helped me to come to an informed decision. Now that's Customer Service worth shouting about!