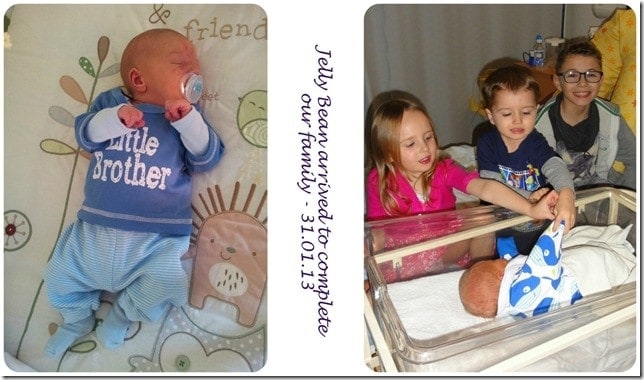 Moments that mattered in 2013
As the New Year has started I have decided to look back on the moments that mattered in 2013.
Last year started with a bang for us and probably the event that will mark 2013 as a great year for us was the arrival of our cheeky little chappy Jelly Bean on 31st January. After Beanie Boy we didn't think we would have any more children but as often as I would tell people "no more babies", I had an aching in my ovaries that kept telling me "just one more". I had always set my mind on wanting three children and although I always said that with thanks to Curly I had my three but he was my 'free' one because I didn't have to push for Curly, I still kept thinking about my third baby.
A Happy Surprise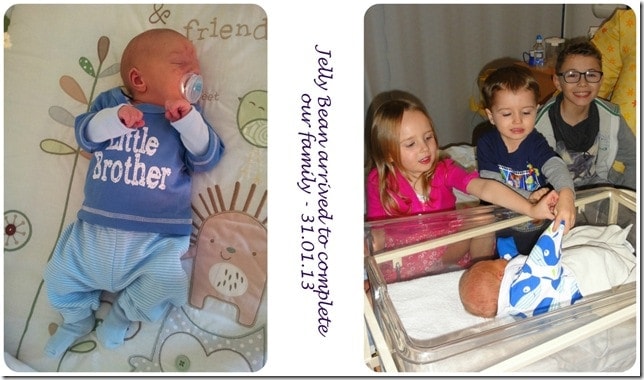 In May 2012 Hubby and I began talking about perhaps trying for another baby to complete our family but little did we know, Jelly Bean was already on his way.
After the birth of a baby, everything else pales into insignificance really, I mean what else could compare?
Blogging Adventures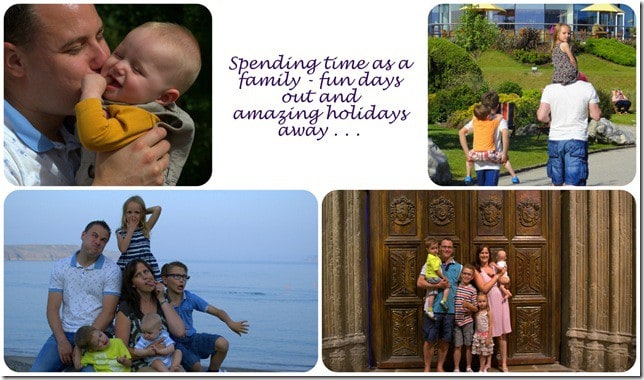 Thanks to my blog we were lucky enough to be able to experience some really fun days out in 2013 as a whole family. Very often blog events just involve me and the tiddlers but in 2013 we were invited to some great events where Daddy could come along too. Spending time as a family is what life is all about for me, I love to see Daddy relax whilst we have got him away from the daily grind of work and to see him having fun with the children. That's when we laugh the most as a family when we are all together and that is something that matters!
Jelly Bean's Christening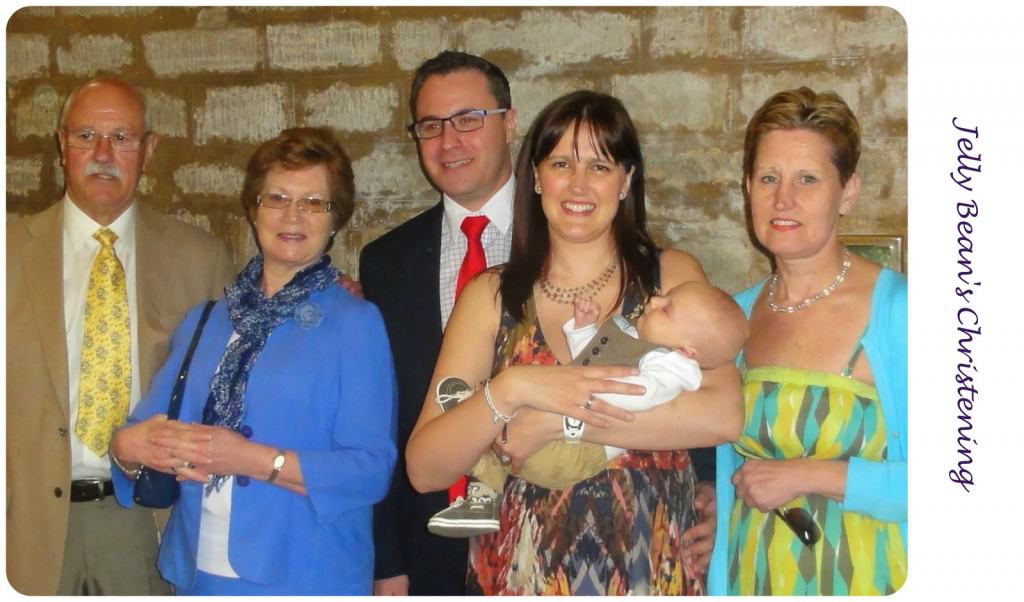 Jelly Bean's Christening was a very special day as it brought all of our family together to celebrate our gorgeous little man. We are very lucky to have great support from all of our parents and our family, 2013 had its downs but they were always there right behind us.
Time with Family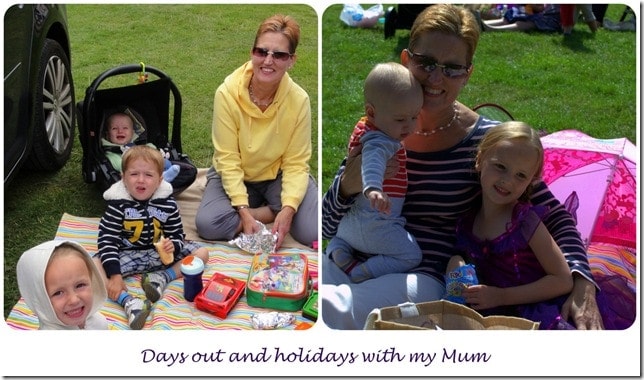 I am very lucky to have my Mum living close by and she always takes time off work during the school holidays to help me out with my noisy brood. I would like to say that all our days out are stress-free but anyone with children will know that is an out and out fib. We have fun, we have tears and lots and lots of stress BUT we are together!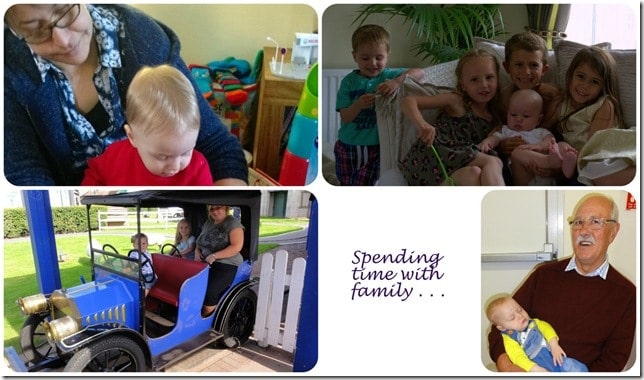 Spending time with family will always come first on my list of priorities and I feel richer in the family that we have around us. Some family we see often, some not-so-often but they are always in our thoughts and we are always looking forward to the next get-together.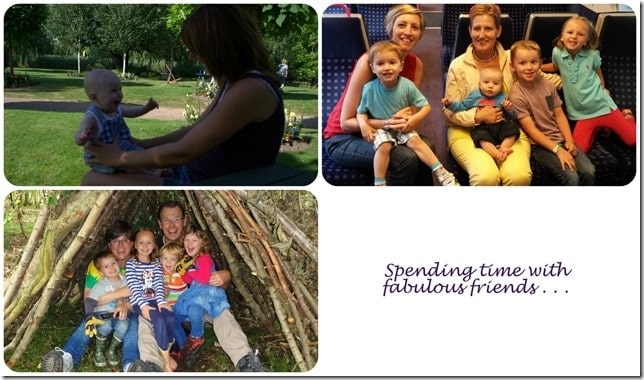 The next-best-thing to a family is most definitely friends and I am lucky to have some truly great friends (not all pictured here – some are just good at avoiding the camera!!). We love spending time with our friends, having fun, catching up and watching our children grow together.
New School Adventures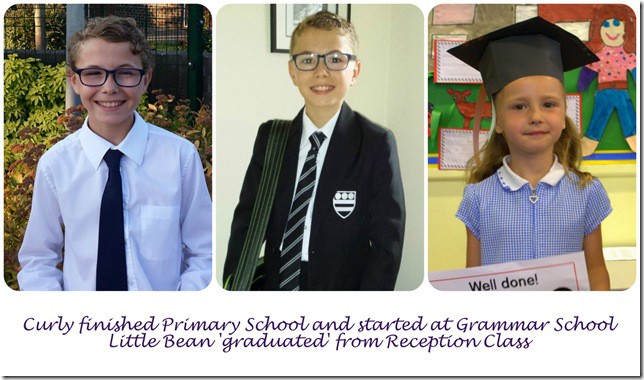 2013 saw Curly saying goodbye to his Primary School days and saying hello to Grammar School! How is that we have a child in secondary school education already? We were very proud of Curly for working hard to get to Grammar School and long may this hard work continue!
Little Bean said goodbye to her first year at Primary School with a 'graduation' ceremony from Reception Class and very cute she looked too. I just know that these years are going to fly by now, it doesn't seem 5 minutes since she started in Reception and now she is already almost halfway through Year 1!!!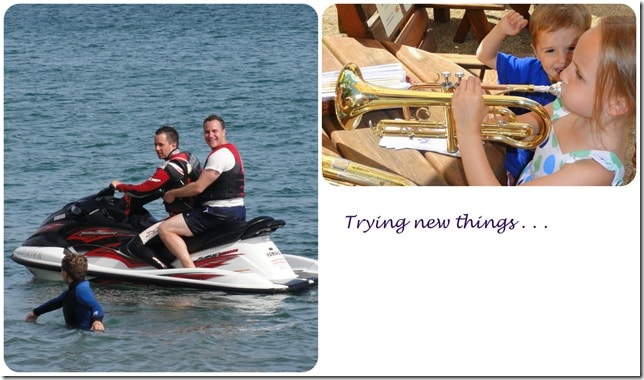 It's good to try something new and push your boundaries, 2013 saw us trying out all kinds of new things as a family (not all were caught on camera). Little Bean was surprisingly brilliant on the trumpet! Perhaps she will take after her Nanna?
Summer Holiday Fun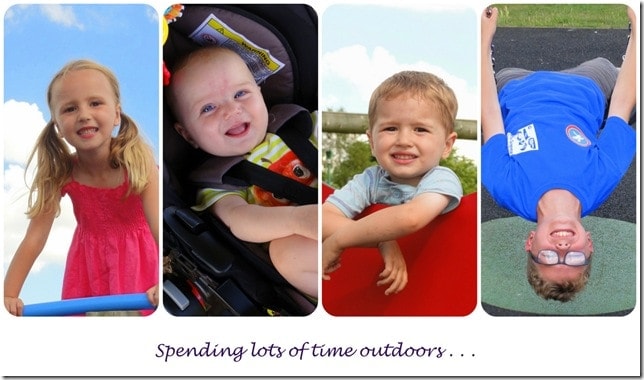 The summer holidays saw lots of beautiful sunshine so we were able to get out and about to enjoy it. We have some beautiful walks and fun parks near where we live so we made the most of them. Although we don't mind a bit of rain or snow either, it's all good for some outdoor fun. As the saying goes "there's no such thing as bad weather, it's just the wrong clothing!".
Jelly Bean's First Family Christmas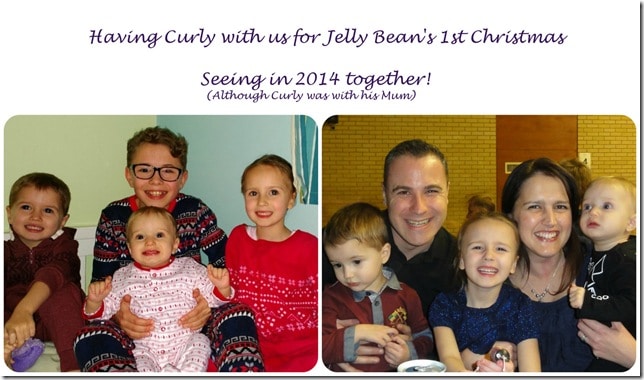 2013 flew by in the blink of an eye and before we knew it we were celebrating our first Christmas as a family of six and as tradition goes, we always have Curly at home on Christmas Day for siblings first Christmas and 2013 was no different. We were able to celebrate a lovely family Christmas, hopefully, the first of many very happy ones to come. Unfortunately, the tradition also stands that if we have Curly for Christmas, he spends his New Year with his Mum so we started 2014 as a family of five with a fun 'family' night out at our local leisure centre but Curly was with us in spirit.