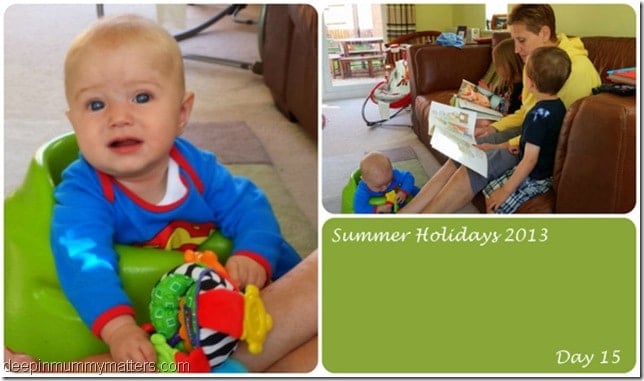 Summer Holidays 2013 – Day 15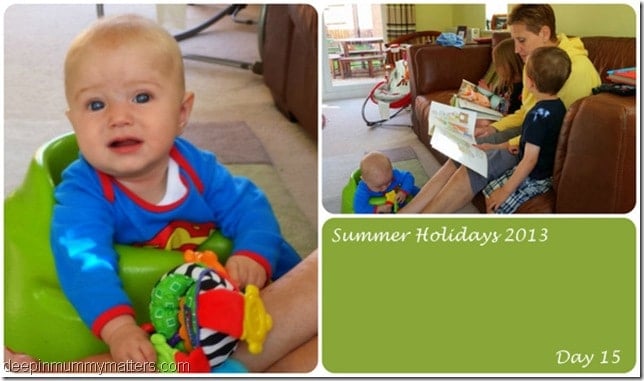 The day began with a spot of story time with Nanna, you know if you let them the tiddlers would happily sit there and let you read stories to them all day.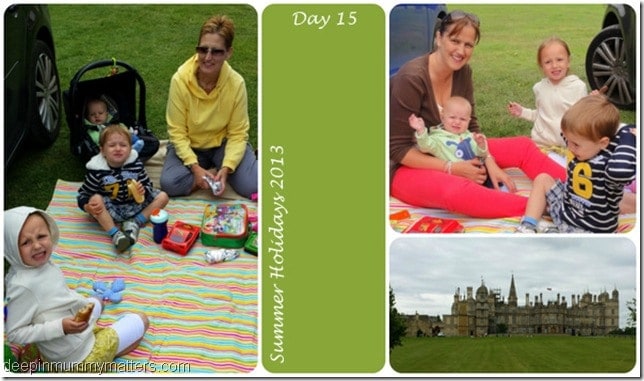 I have been to Burghley House for picnics countless times and for whatever reason, I don't think I have ever managed it on a sunny day??? But do you know what? It really doesn't matter because I have always had great days there, it is such a beautiful house that I will never tire of looking at it. Little Bean asked me if I would like to live in a house like that and it got me thinking, as much as I would love to live in a big house and I love how beautiful it looks, I like things a little bit more modern. I don't think I would like to live somewhere like Burghley House, it's a great place to visit and admire from afar but no, I wouldn't want to live there.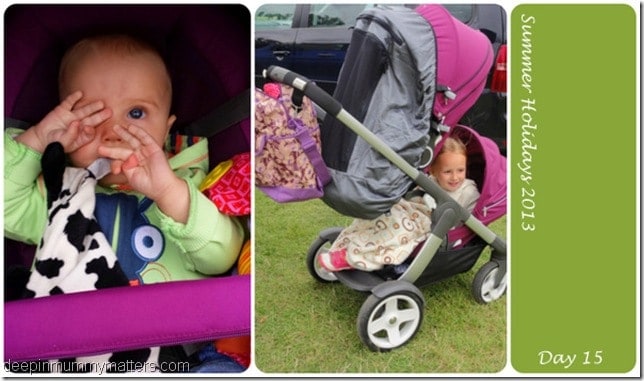 After our picnic, we went for a walk into Stamford and I am SOOOOO pleased that I opted to take the Stokke Crusi with me. Little Bean might be 5 years old now but she can still be a lazy little lady sometimes so she and Beanie Boy would take it in turns to have a ride on the long walk and that is the purpose of the sibling seat.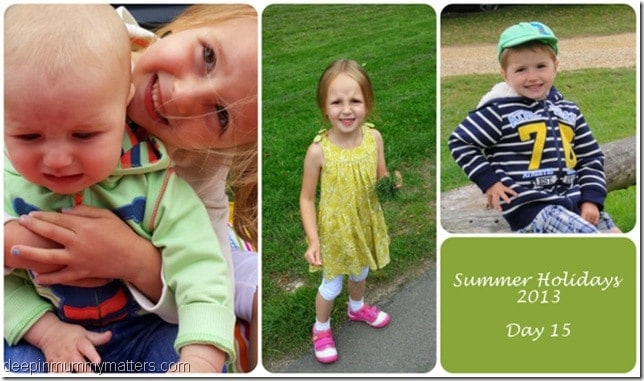 Some days my little tiddlers drive me CRAZY, they each have such strong characters but I wouldn't change them for the world. They are cheeky little monkeys, they have a great sense of humour and they don't back down – not even against their Mummy!! Perhaps that part needs a little work!!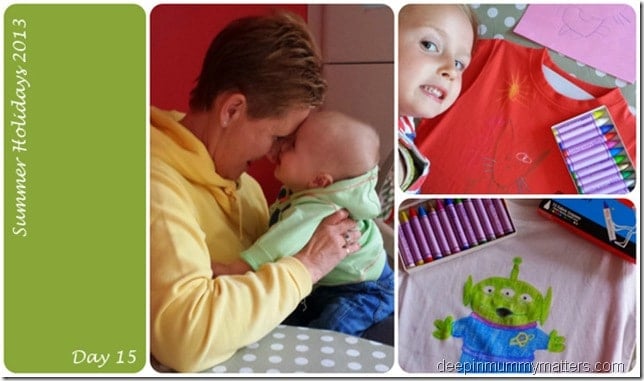 When we got home Jelly Bean had a spot of playtime and giggles with Nanna whilst Beanie Boy had a nap and Little Bean and I set to work on a spot of t-shirt decorating courtesy of Yellow Moon (review post to follow shortly). Little Bean chose to create a 'Hello Kitty' t-shirt whilst I created a Toy Story t-shirt for Beanie Boy. I know he would have preferred a Buzz Lightyear one but that was a little too complicated for Mummy.
What did you do today?