Make Manchester part of your UK staycation
Disclaimer: In collaboration with Hotels.com, but all views are my own.
If you're anything like me then you believe in the powers of positive thinking and are already thinking about your travel plans for 2021 so today we are going to focus on where to visit and stay in Manchester and why it should be part of your UK staycation plans.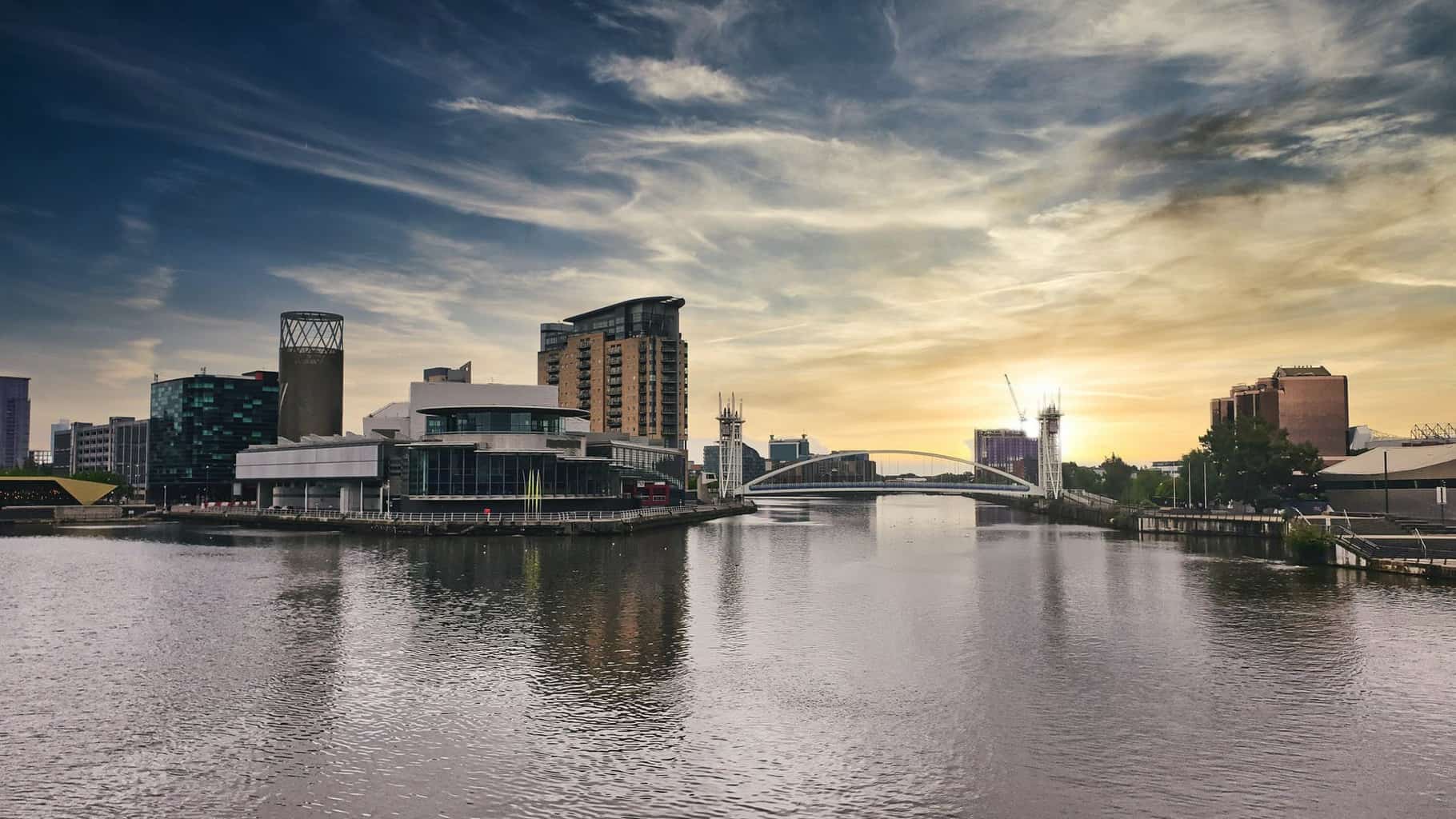 Manchester is a beautiful, vibrant city with some of the UK's most stunning architecture with gothic buildings alongside the historic industry.
Arts & Culture
Science & Industry Museum
Liverpool Road, Castlefield, Manchester, Greater Manchester, M3 4FP
In the heart of Manchester you will find the Science & Industry Museum which inspires visitors through it's depiction of the industrial revolution through to the present day incorporating the first railways, engineering and mass production and all of the wonderful innovations created in Manchester throughout the ages.
It is located inside the oldest surviving passenger railway station, the terminus for the world's first inter-city railway, and includes five listed buildings, two of which are Grade I.
Manchester Art Gallery
Mosley Street, Manchester, Greater Manchester, M2 3JL
Discover pre-Raphaelite paintings, early 20th Century British Art as well as crafts and design. The Art Gallery underwent a £35 million renovation which has enabled them to display the exhibits in artistic and creative ways.
It is the perfect place to visit alone or with the family, children are invited to get hands-on with some of their activities and can make use of the explorer tool belts for children aged 3-6 years which include binoculars, spot cards, a magnifying glass and more.
Note: If you are visiting with a buggy or wheelchair, the Mosley Street entrance has a ramp and there are lifts to all floors.
Royal Exchange Theatre
St Ann's Square, Manchester, GREATER MANCHESTER, M2 7DH
I don't know about you but I am itching to get back to the theatres to see a real-life performance and immerse myself in the atmosphere. The Royal Exchange Theatre is situated in a beautiful historic building which was taken over by artists in 1976 (the year I was born) and is now an award-winning cultural charity.
The theatre itself is suspended inside the Cotton Exchange, it is a beautiful 7-side glass wall capsule and seats only 90 just metres away from the performers.
At the Royal Exchange Theatre you can expect to see touring productions, new productions and special events.
Sports In Manchester
Manchester United Stadium Tour
St Ann's Square, Manchester, GREATER MANCHESTER, M2 7DH
We can't talk about Manchester without mentioning Manchester United (and yes they were my team when I had time to follow the sport, I watched them play live many times in my youth).
Get a behind the scenes view of one of the world's most iconic football stadiums. Emerge onto the pitch via the tunnel and take a seat in the Manager's seat in the dugout, or find your favourite team players seat in the changing room.
You can even go the whole caboodle and book a VIP Match Day Experience and guarantee yourself a seat at a home game.
Emirates Old Trafford
Talbot Road, Old Trafford, Manchester, Greater Manchester, M16 0PX
It's not all about football when you visit Manchester, they have cricket too!! We visited Emirates Old Trafford a few years ago for the T20 Vitality Blast between Lancashire Lightning and Northants Steelbacks which was an awesome day out. Emirates Old Trafford is one of the most popular venues for international cricket and has seen some of the most memorable sporting events in the history of cricket.
Food and Drink
No matter what your preference on eating out, be it afternoon tea or fine dining you're sure to find a menu to fit the bill with Manchester's food scene catering to Italian, Chinese, Indian and street food to name just a few. If you're looking to party then you'll want to aim for the Northern Quarter but if you want something a little more low key and laid back then head to Spinningfields and for some of the best food market in the UK you'll want to check out Altrincham Market.
This is just a mere snippet of what Manchester has to offer but hopefully it has been enough to pique your interest and get you planning your next UK staycation.
Covid-19 Travel Guidance at time of publication
Under current UK COVID-19 restrictions, you must stay at home. You must not leave home or travel, including internationally unless you have a legally permitted reason to do so. Check the rules that apply to you in England, Scotland, Wales and Northern Ireland.