FREE COFFEE for hardworking heroes this Winter
I have meant to tell you about this lovely competition all week, but it's been a tough week in the Mummy Matters Home School this week, so I'm only getting around to it today.
Ideal Heating Giveaway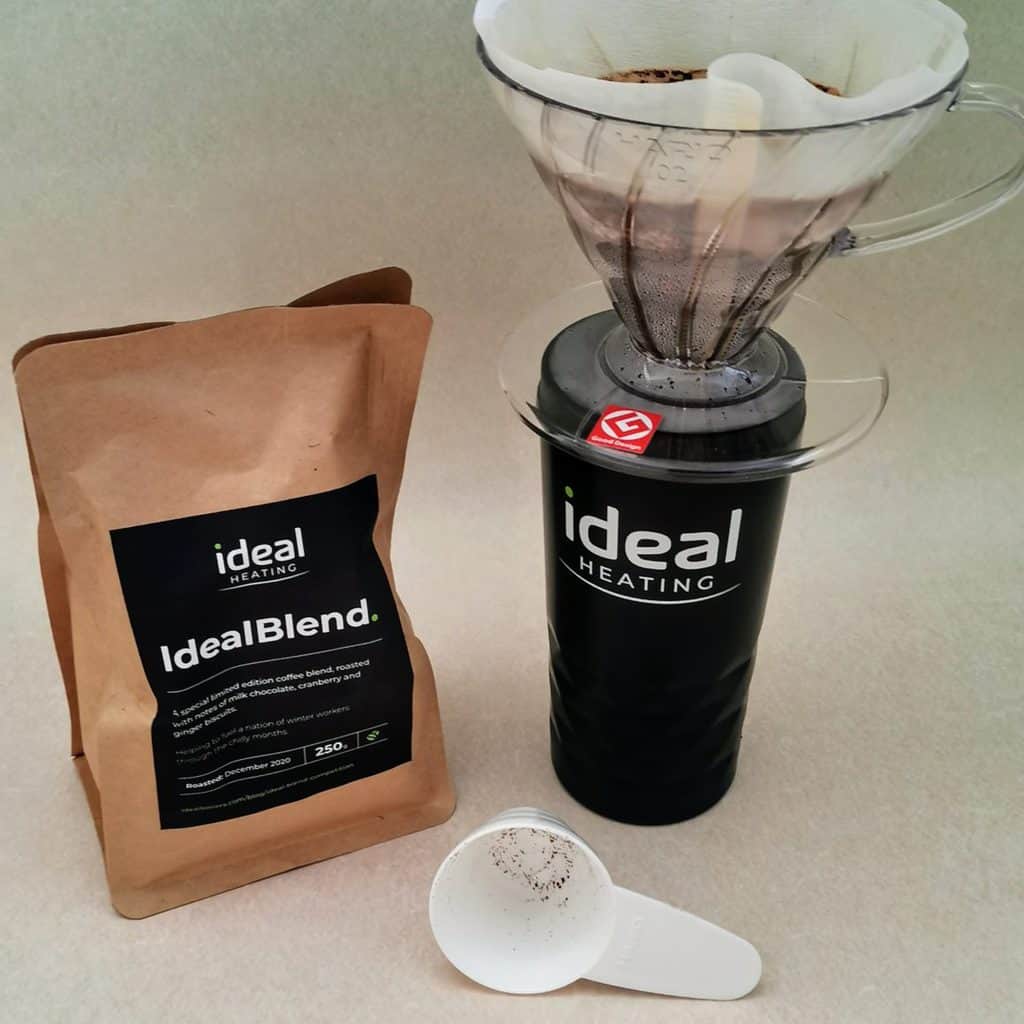 The lovely guys at Ideal Heating are running a giveaway on their social media channels to recognise 100 of the UK's Hardworking Heroes with FREE COFFEE and a handy travel mug. Let's face it, we all know at least one and no doubt many more who deserve a thank you and a huge pat on the back (albeit a socially distanced one of course).
Maude – Special Edition Coffee Blend
Ideal Heating has partnered with Maude, an independent coffee brand, to create a limited edition coffee brand (which I can confirm is delicious). It is a real winter warming flavour packed with hints of chocolate, warming notes of ginger, and a festive cranberry touch.
Vote for your hard-working hero
Who do you know that deserves a special treat and a pick-me-up this winter? To get involved just head to the Ideal Blend social media posts on Ideal Heating's Facebook and/or Instagram and pop a comment to tell them why your hard-working hero should be recognised for their efforts.
The full terms and conditions for the giveaway together with their privacy policy are available on their website which runs through to the 29th January – so you haven't got long to get your thinking caps on.
Winter Woes
With people working longer hours, working from home and under stressful conditions, the winter feels much harder for many individuals than the UK's first lockdown in 2020. The days are shorter, the weather is a lot colder so simple things like getting out for your daily walk are less enjoyable.
Winter Warming Tips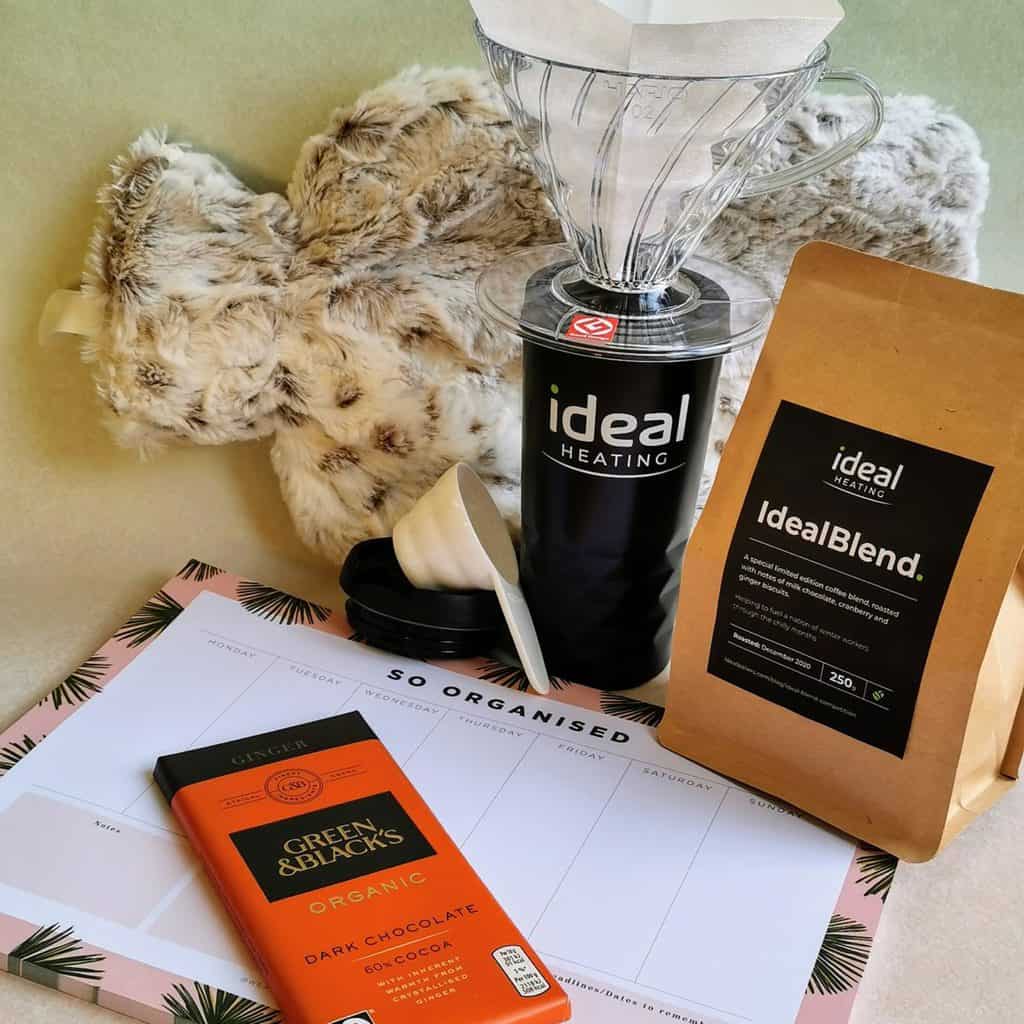 With that in mind, we have put together a few tips on how to make the most of your downtime to get maximum relaxation after a hard day's work in these cold winter months:
Run yourself a bath and infuse with relaxing lavender essential oils to soak away the stresses of the day.
Dress in soft and warm leisurewear to relax for the evening (don't forget fluffy socks or slippers to keep the feet warm).
Pop the kettle on and make yourself a warm drink.
Grab your weekly planner and make a note of the things you want to tackle for the rest of the week and clear your mind of any stress and strain.
If you're someone who likes to snuggle up, grab yourself a hot water bottle and blanket to nestle in your favourite spot on the sofa or armchair.
Grab a book or the remote and settle down for the evening . . . but don't forget the chocolate!