15 Healthy Recipes To Upgrade Your Spring Picnic Ideas
Can't wait for the weather to get warmer? Planning a joyful spring, having many picnics on the weekends? Read on for mouth-watering spring picnic ideas.
Let's face it, our love for winter flies out when the holiday season ends. With bated breath, we wait for the snow to melt away, ushering in the newborn greens. After all, springtime is undoubtedly the most beautiful time of the year.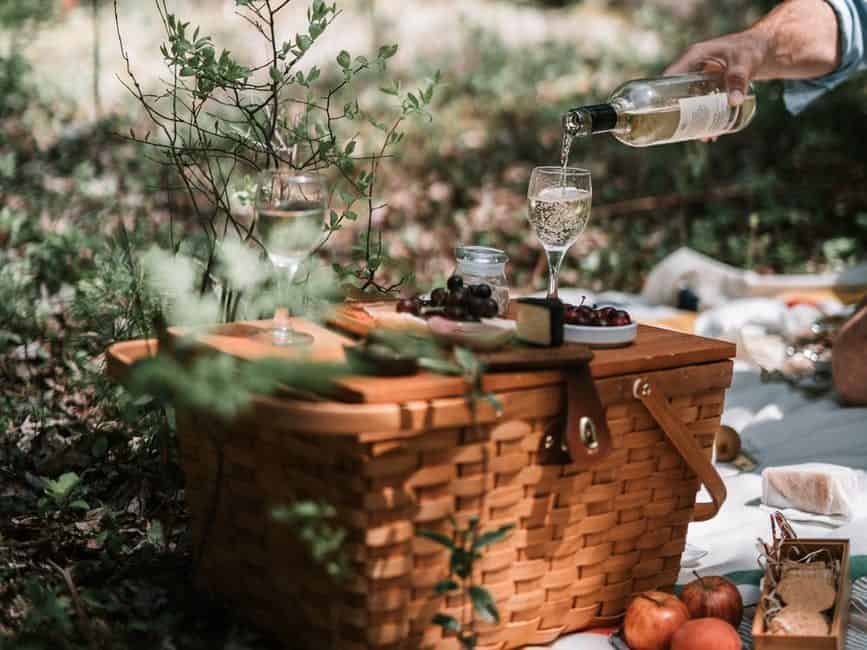 Even as winter rushes us indoors, we can't wait for spring to come so that we can be outdoors once again. Let's not take good weather for granted. Don't waste your spring days indoors; plan picnics and spend many wonderful days in the sun.
Picnics are about healthy dishes that are easy to make, eat, and carry. The following recipes will make every picnic you plan this spring a total hit.
Easy Snacks
Tasty Rolls
Whip up a filling, wrap it up and fry them; rolls are that simple. You can freeze the pre-made rolls and fry them on the picnic day.
If you plan on making your rolls with store-bought wrappers, opt for the variety in the freezer, as they give better results.
You can make a super easy filling: vegetarian, nonvegetarian, keto, etc. Spring roll vs egg roll, whichever you choose, is entirely up to your taste. Visit The Kitchen Community for more recipes and food analysis.
Mini Sandwiches
Mini sandwiches are so diverse they go with any social events. Plus, you can make them using any combination of food. You can even replace the bread with cucumbers, cold cuts, etc.
If you use bread, cut them neatly. Use ingredients that taste fresh and aren't too greasy. A basic mini sandwich recipe will include cheese slices, cold cuts, lettuce, etc. But you can switch the ingredients to your preference.
Fresh Salad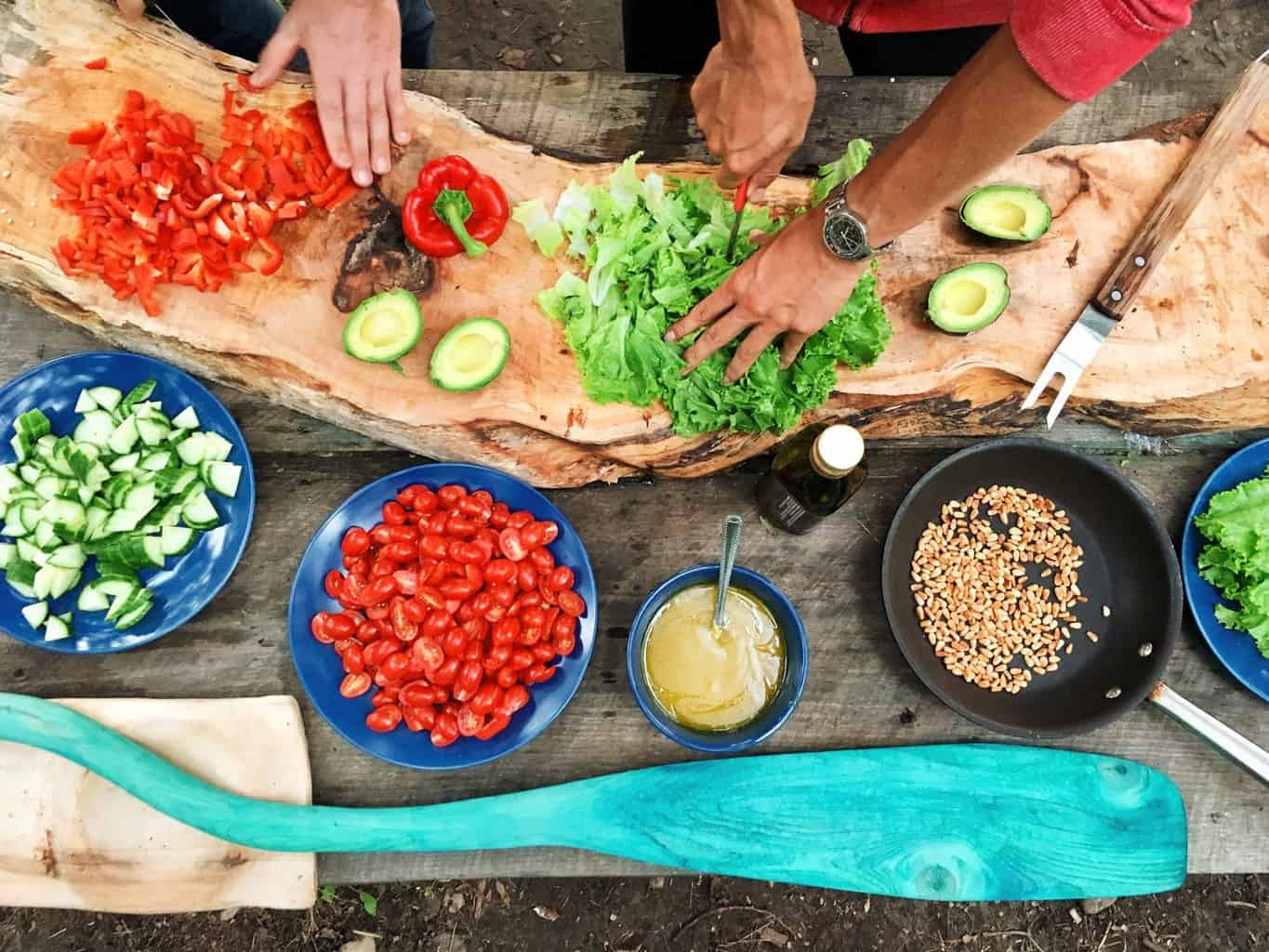 A spring picnic must have a fresh salad. An easy Greek salad will go well. Use any lettuce with Greek olives, juicy cherry tomatoes, cucumbers, onions, and feta cheese.
A homemade Greek salad dressing tastes better than store-bought ones. Make your own using this recipe; put it in a mason jar. Mix your salad while at the picnic and get the freshest-tasting salad.
Mini Quiches
Mini quiches are perfect as picnic food. You can buy pie crust sheets and cut them in small circles, large enough to fill and cover the tiny craters of a mini muffin tin.
Create a filling by mixing four eggs for each cup of milk, depending on how much filling you need. Flavour your quiches with different vegetables, cheese, meat cold cuts, or vegan alternatives.
Sponge Cake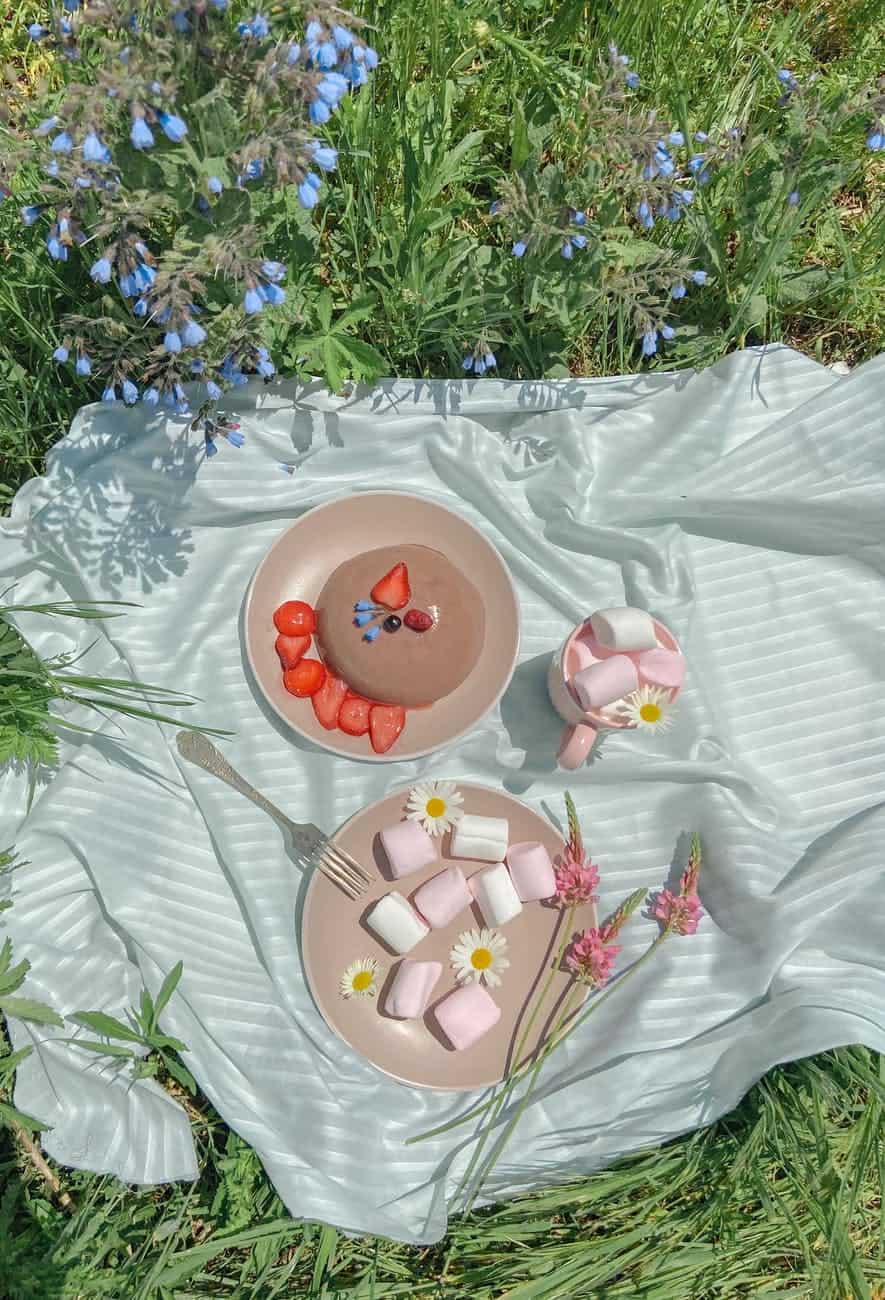 This classic snack goes pretty well for late afternoon tea breaks. It is convenient for a picnic as there is no need to worry about messing up decoration, as with cream-covered cakes.
Sponge cakes accompany tea quite well, and if you don't like the sweet variety, try this scrumptious yoghurt and olive oil sponge cake.
Mouthwatering Mains
Korean Street Toast
This delicious toasted sandwich works well as a light yet filling lunch. Korean street toast is a sandwich mainly made with fresh vegetables like cabbage, carrots, and scallions mixed into a whipped egg.
This sandwich is on the sweeter side of savoury; it will bring diversity to your tastebuds. The inner part of the toast is sweetened with sugar or jam.
Baked Pasta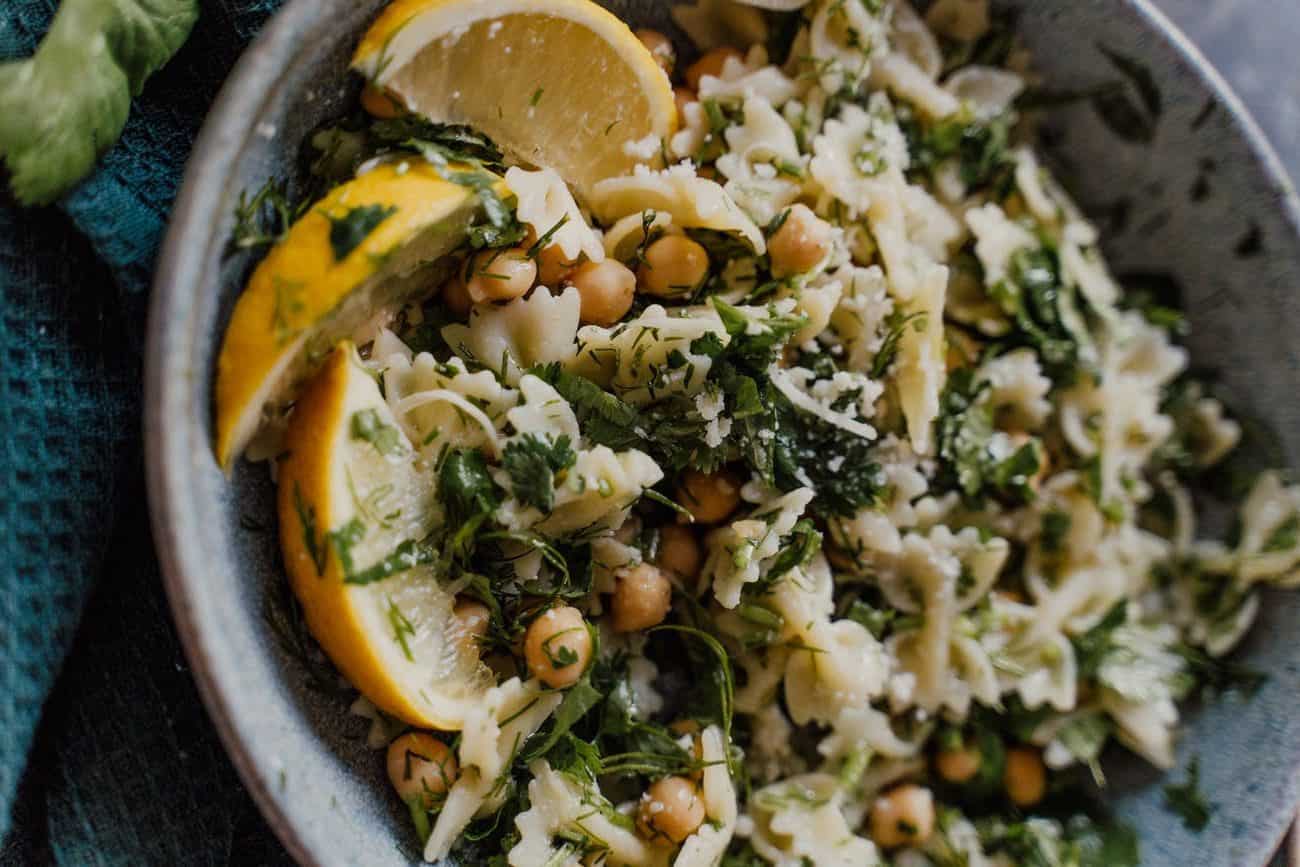 Baked pasta is a delight and can be perfect as a picnic main. Since it's baked, it is less runny than your saucier regular pasta, making it easier to carry to an outdoor event.
You can use any type of pasta sauce or make spicier pasta with Chili Con Carne sauce to make your baked pasta. It is easy to make, and preparation takes up very little time.
Honey Glazed Drumsticks
Your children will love these honey-glazed delights. Make a marinade with soya sauce, grated ginger, garlic, honey, and fresh orange juice or lemon splash. You can marinate your drumsticks with this mix overnight and broil them in the oven the next day.
Delicious Wrap
Toasted tortillas wrap is a must for picnics. You need shredded vegetables and a sauce or dressing to add flavour. Season chicken strips with salt and pepper and pan-fried in butter until well cooked and golden.
You can replace the chicken with black or kidney beans, smoked tofu, imitation crab, or vegan meat strip. You can use flavoured cream cheese, hummus, guacamole, or any spread/dip.
Mason Jar Wild Rice Salad
Boil your wild rice with salt until cooked. Add any mix of fresh herbs that go well together. You can also add cooked chickpeas or beans. Add a little tang with pomegranate or cranberries, and don't forget a splash of lime juice. You can also make it crunchy with sliced nuts.
A simple oil and vinegar dressing is more than enough. Mix everything, store it, and serve them in mason jars for a healthy and filling picnic lunch.
Delicious Desserts
Brownies
This showstopper dessert is truly a public favourite and super easy to bake. You can get a store-bought brownie mix, but making your own is easy too. Remember to use both bar chocolates and cocoa powder.
If you whip the eggs with a mixer for ten minutes, your brownies will rise without baking powder. Add a little coffee to bring out the chocolatey taste. "To make your brownies special, add some chopped nuts or dried fruit to the batter. Pecans, walnuts, and chocolate chips are all popular choices."
Fruit Yoghurt Jars
Fruit yoghurt jars are as easiest as desserts can go. Add Greek yoghurt around one-third of your mason jar, and add cubed fruits like mango, melon, fresh papaya, etc. You can also choose to go heavy on berries. Drizzle in honey if you want, or add bran, granola, or nuts to add crunch.
Mini Muffins
Mix your dry and wet ingredients separately. Bring the two together for your simple muffin batter. Now spruce it up with chopped nuts, berries, chocolate chips, etc. Bake your mini muffins, and they are done. The key tip is to make many of them.
Chocolate Chip Cookies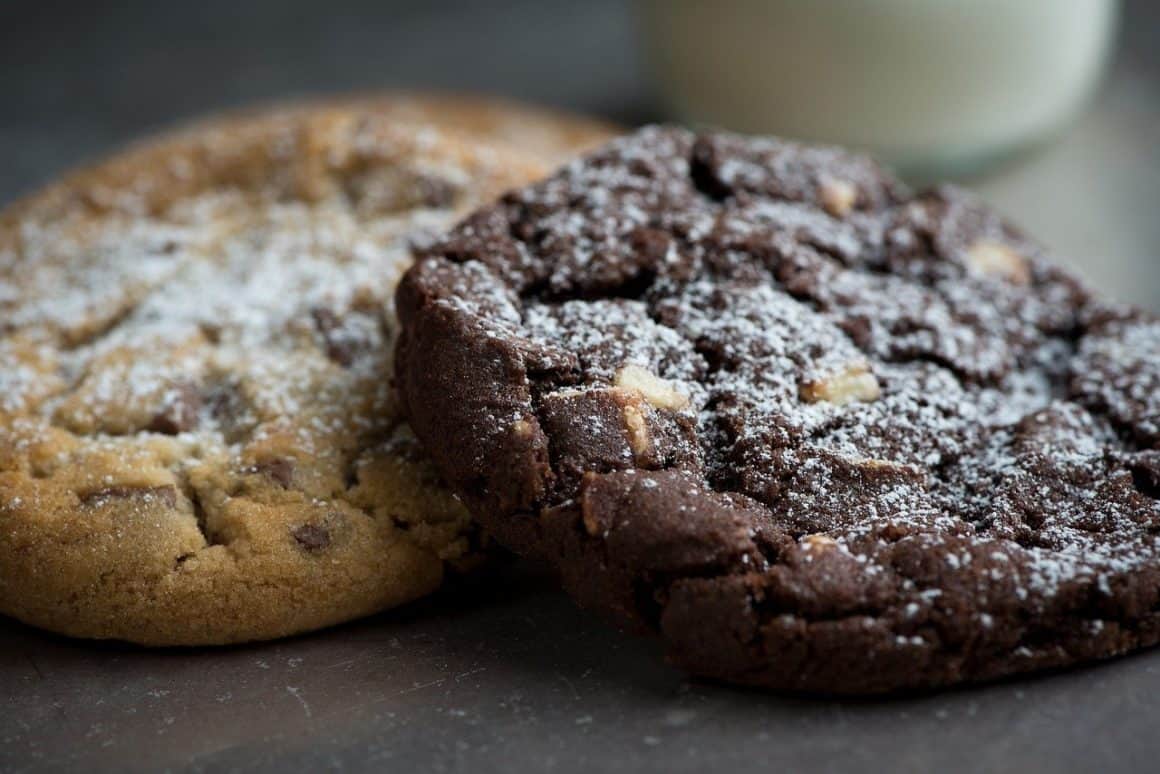 Everyone loves cookies. You can make buttery and rich chocolate chip cookies. You can also make keto chocolate chip cookies or vegan ones with coconut oil.
Jar Cheesecake
No-bake jar cheesecakes are easy to make and eat. Make layers with your crust, cream cheese, and canned berry fillings, or the classic cheesecake order.
Bottomline
Now you can plan your picnic as soon as the frost melts. These recipes will make your picnic meals bloom like springtime blossoms.