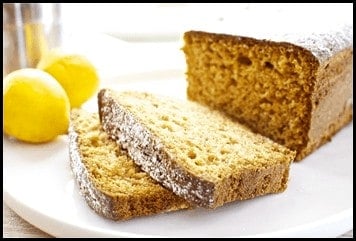 Yoghurt and Olive Oil Spongecake Recipe
I recently took part in an Olive Oil taste test and I'm very pleased to say that I was able to tell the difference between a branded Extra Virgin single variety Olive Oil and a market-leading branded pure and refined Oil (non-extra virgin).
I was sent samples of Olive Oil in unmarked bottles, bottle A and bottle B.
What to look for
True extra virgin oil should have a green colour. Did you know that when oil is exposed to the light it can change in colour and quality? Olive Oils should be bottled in a dark bottle to stop this from occurring.
How does it smell?
True extra virgin oil should have a deep smell with rich grassy notes and of course, the aroma of olives.
The taste test
Dip some bread into the olive oil. With the premium Olive Oil, you will notice a green colour and a be able to taste ripe olive flavours with hints of other ripe fruit. There should be a broad grassy note, balancing perfectly with spicy nuances finishing with a subtle sweetness.
The Results
Bottle A
Bottle A is an extra virgin olive oil which was created using a single variety of olive oil which gives a smooth, distinctive, high-quality taste and extremely low acidity, guaranteed to be less than 0.3% (against a maximum 0.8% for all extra virgin olive oils). This oil is on sale for almost the same price as Bottle B yet it is of a much higher quality.
Bottle B
This is refined oil, it has been created from a mix of different olive oil varieties and has undergone harsh chemical extraction and refining processes. High heat and strong chemicals are used to extract, de-gum, neutralise, deodorise and bleach the oil. The product which is left has virtually no smell, taste or colour and so a small amount of standard extra virgin oil is added to provide some minimal olive oil character. This 'refined' standard olive oil is on sale in UK supermarkets at virtually the same price as extra virgin.
Bottle A was actually Hojiblanca which is a new Spanish Oil recently launched in the UK. Hojiblanca is created in Andalusia from an eponymous olive variety called Hojiblanca – meaning 'white leaf' – giving it a smooth, distinctive, high-quality taste with low acidity guaranteed to be less than 0.3% (against a maximum 0.8% for all extra virgin olive oils).
At only £3.49 per 500ml bottle, there is no reason to only just Hojiblanca for special occasions, this is affordable enough to use as an everyday product. It is better for you, better for your cooking and gives a superior flavour too.
If you don't believe me, why not try out this fab recipe to see for yourself?

Yoghurt and olive oil spongecake
This is a classic dish – a light olive oil spongecake made from yoghurt and lemon, with the added touch of olive oil which gives the cake a unique taste and texture. You can also add your own personal touch by using flavoured yoghurts or adding fresh or dried fruits to the mixture.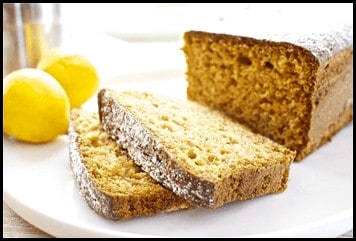 Serves 8
Ingredients:
130g natural or lemon-flavoured yoghurt
110g Hojiblanca Extra Virgin Olive Oil
230g sugar
300g self-raising flour
4 eggs
15g baking powder
Grated peel of 1 lemon
Method
1. Preheat the oven to 180ºC
2. Grease and flour a baking tin, either round or rectangular.
3. In a bowl, mix the yoghurt with the oil, sugar, eggs and lemon peel. Beat well until you get a creamy mixture. Sieve the flour and baking powder, then add to the yoghurt mixture, stirring until well mixed with no lumps. If you want, you can use an electric whisk.
4. Pour the mixture into the tin, and bake for about 35-40 minutes or until the sponge cake has risen and is golden. Remember not to open the oven, especially in the first 15-20 minutes, so the cake doesn't drop.
5. Stick a skewer or knife into the centre of the cake to check that it is cooked – it should come out clean, without any traces of the raw mixture. If still slightly uncooked, leave the cake to cook for a few minutes more, checking again every 2-3 minutes until the skewer comes out clean. Remove from oven, leave to cool, then remove from tin.
Serving suggestion:
Decorate as you wish, with icing sugar or a simple glaze of lemon and icing sugar. This olive oil spongecake stays soft and spongy for several days.
Recipe courtesy of Pepe Kitchen
DISCLAIMER: I was sent a bottle of Hojiblanca for the purpose of this post for correctly guessing the bottles in the taste test. All words are my own and may not be copied without my permission.