GAMMA: The Graphene Jacket For Any Season
Buying clothes can be a lot of fun. But as a parent, sometimes you want one jacket that gets the job done. That's what you get with GAMMA, a graphene jacket that you can wear in any weather, all year long.
Graphene is a newly discovered material that's waterproof, windproof, highly insulating, and nearly indestructible. For the first time, it's making its way into the world of fashion, and it's changing clothing completely.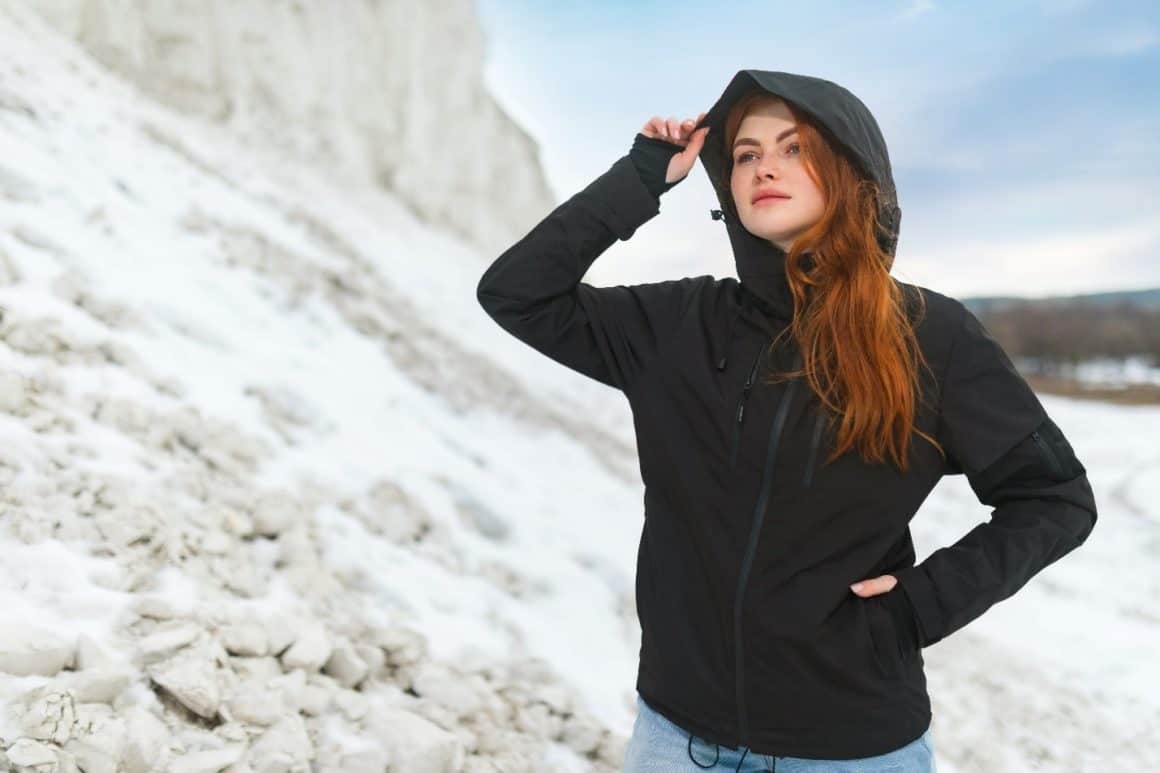 GAMMA is a fashionable jacket that you can use for any occasion. Not only does this make life a lot easier, but it saves loads of money. And, it lasts for a lifetime!
Below, I'll explain how one jacket can keep you comfy all year long. Or, you can see GAMMA in action here. If you order your jacket soon, you can save £200 of the list price!
What is Graphene?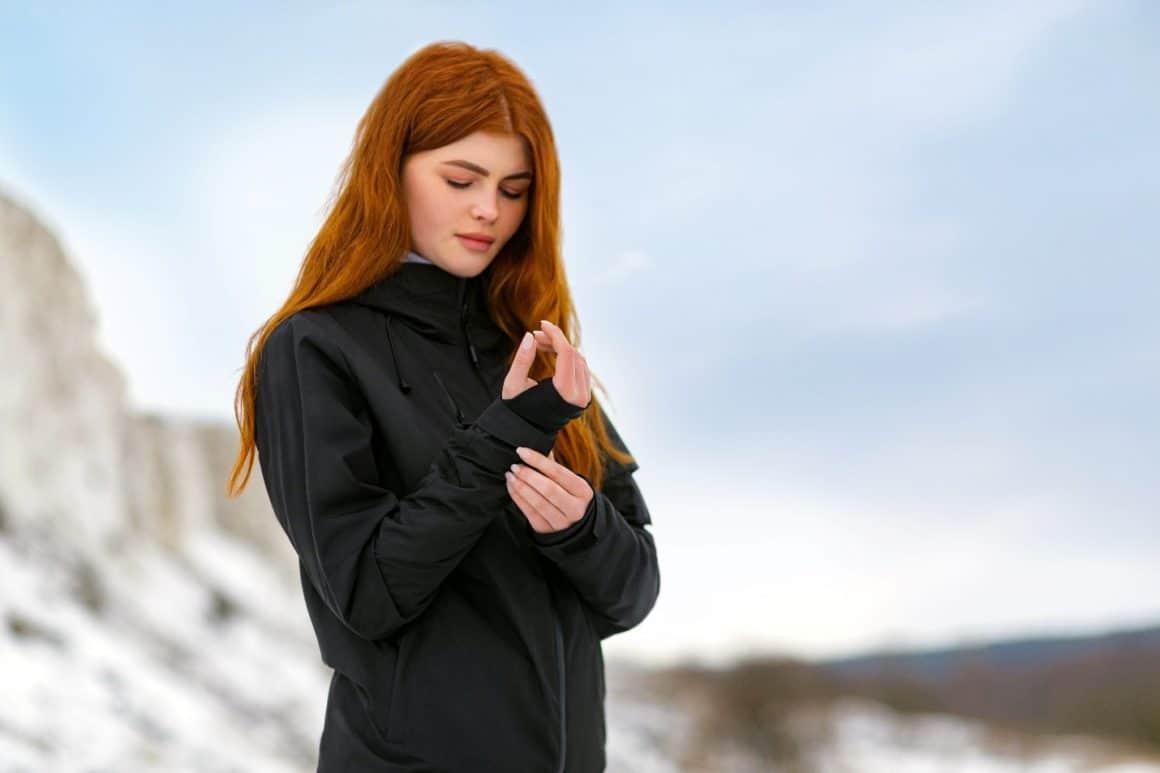 If you've never heard of graphene, you're not alone. Graphene is a newly discovered nano-particle, and it's only been introduced to clothing for the last year or so.
Graphene was discovered in 2004, and it's now known to be the strongest, thinnest and most flexible material on the planet. It also has loads of other properties. It's an effective insulator, waterproof, windproof, antimicrobial and a lot more.
Graphene can do A LOT. It almost sounds too good to be true. But it is! In fact, graphene is such a versatile super material that it won its discoverers a Nobel Prize!
Graphene is not very easy to work with because it's so thin (just one atom thick!), but now scientists have figured out how to put it into fabric. It's about to change our clothing forever.
When clothes are infused with graphene, they get all of its superpowers. That's how GAMMA manages to do so much.
What can it do, exactly? I'm glad you asked!
Graphene + GAMMA = Super Jacket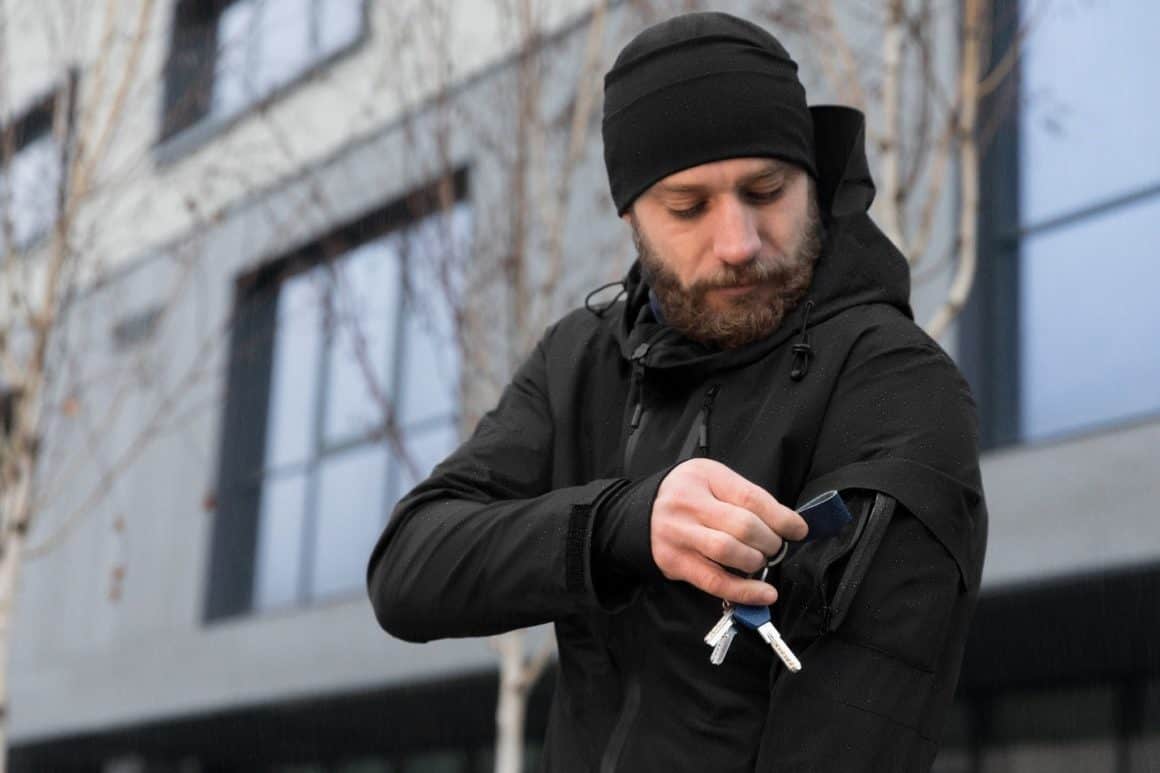 GAMMA is the only jacket that can keep you comfortable in temperatures from -30˚C to 25˚C. It's also the only jacket that can keep you warm and dry in any weather.
And it's all thanks to graphene!
Here's what you can expect from a GAMMA jacket:
All-season comfort: Graphene is one of the most effective insulators ever discovered. It acts like a second skin, absorbing your body heat and distributing it evenly throughout the jacket. This keeps you warmer from your waist to your fingers on cold days. Graphene will also expel heat and block the sun on hot days.
100% waterproof: Totally impermeable, graphene will never let any moisture past its barrier. This also makes GAMMA stain-proof! The jacket includes a hood, rain hem and drawstrings—it's the perfect raincoat.
Windproof: Graphene is so impermeable that it won't let liquid or gas through. This means that on the chilliest, blusteriest days, you won't feel cold get through to your skin.
UV-proof: GAMMA blocks UV rays to protect your skin from burns and irritation. Most other light jackets don't do this! This is really important for skiers and people with sensitive skin.
Moisture-wicking: Graphene will pull moisture away from your skin and expel it on the exterior of the jacket, where it can evaporate. This keeps you cool and comfortable while jogging, biking or hiking.
Antimicrobial: GAMMA is like a germ-proof shield you can wear whenever you leave home. Graphene is immune to bacteria, viruses, mould and more. It kills germs on contact to keep you safe.
Hypoallergenic: If allergies are keeping you from enjoying the great outdoors, GAMMA can help. Graphene repels allergens so you can enjoy nature without worry. Allergens also can't catch a ride back to your home on GAMMA.
Odour-proof: Because GAMMA is antimicrobial, it will never develop odours (which are caused by bacteria, mould and fungus). You can jog in it every day and wear it to the office too. No one will smell a thing!
Insect-repellent: Graphene blocks the ability of insects to detect your skin, making you invisible to intruders like mosquitoes. Say goodbye to those icky chemical sprays.
Ultra-strong: Graphene is stronger than diamond, and it lends this strength to GAMMA. GAMMA can stop a knife, and it's resistant to tearing, fraying and thinning.
As if this wasn't enough, GAMMA's manufacturers added a few more features that take graphene's powers to a new level. I'll introduce them quickly below.
Built-in Heaters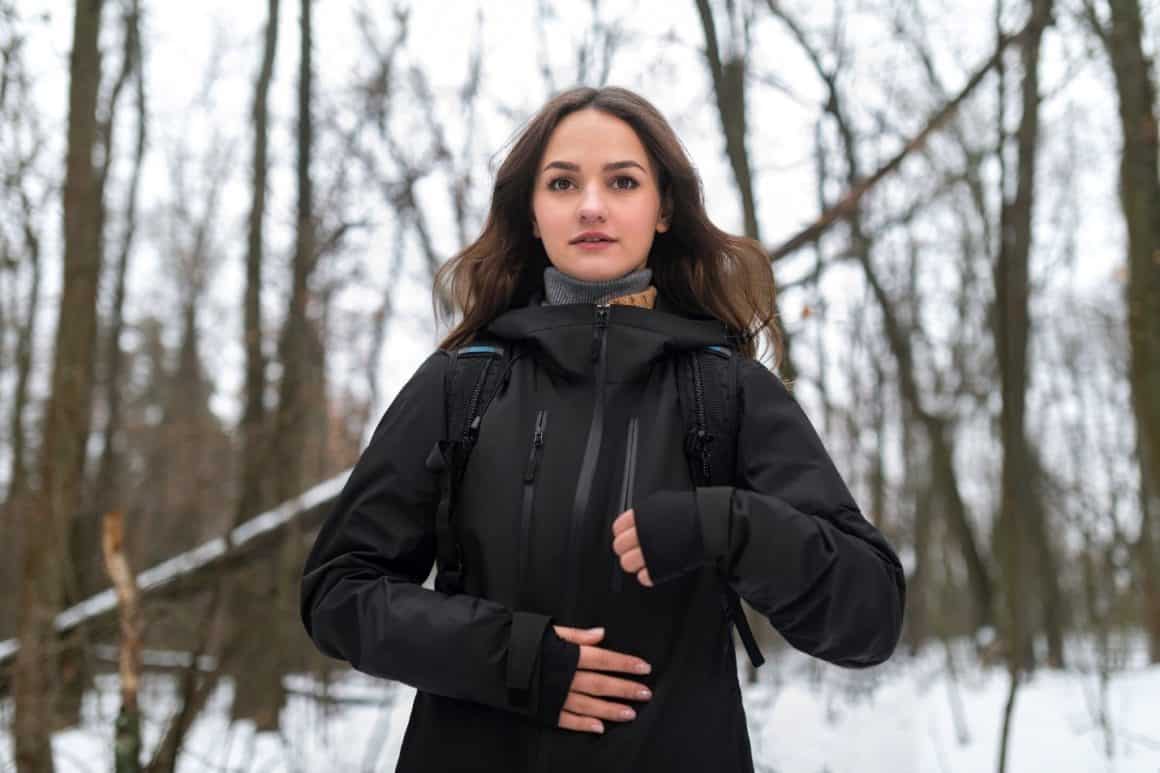 Have you ever used a heated blanket? Basically, it's the best thing ever. So warm and cosy…. GAMMA contains the same built-in heating elements to keep you divinely warm on chilly nights (or whenever you feel cold).
GAMMA's three internal heaters are totally safe and washer-friendly. To use them, just put a power bank in one of the jacket pockets and press the "ON" button. There are three different heat levels to choose from.
With the heaters active, GAMMA will keep you warm in temperatures as low as -30˚C despite weighing just 500 grams!
GAMMA's heaters work with graphene to deliver comprehensive warmth. The heaters pump out warm goodness, and graphene naturally distributes it equally all around the jacket. So, you get pure warm cosiness without hot spots or sweat patches.
Loads of Storage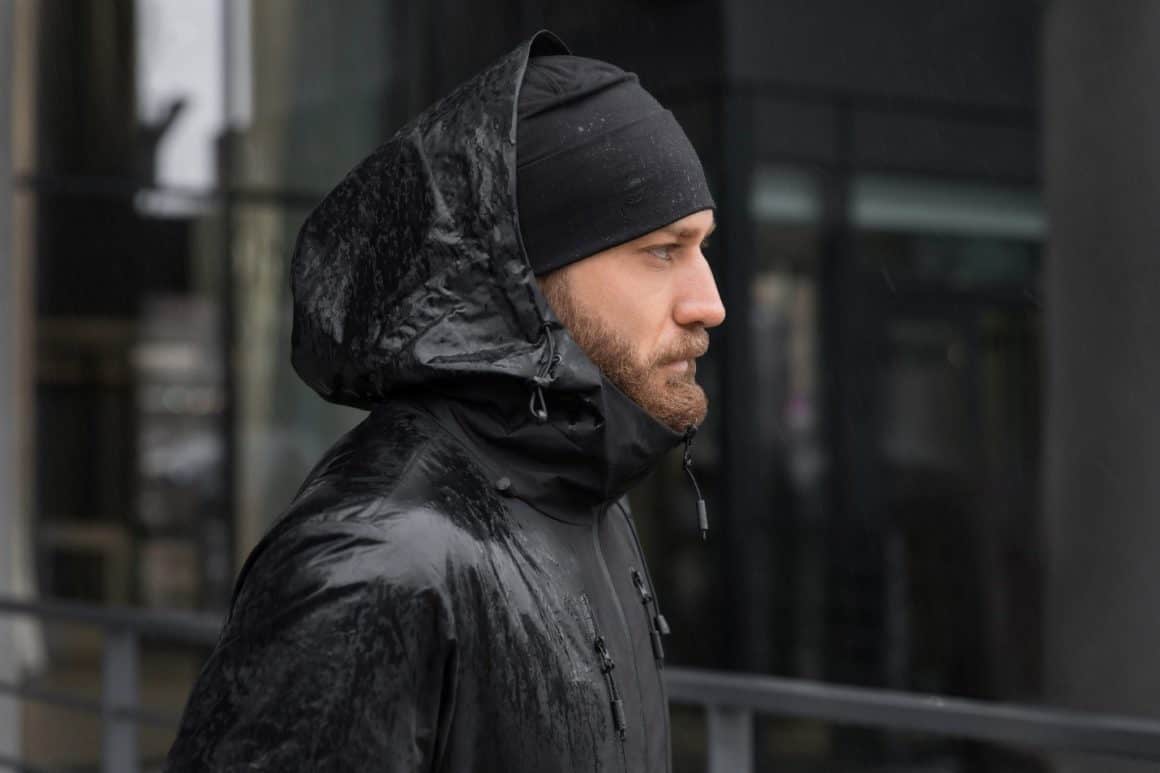 If you're a parent, you need about 6 more hands. At least with GAMMA, you'll always have a free one. GAMMA has 10 pockets, so you can find a place to stash your purse, toys, snacks, keys, dummies, phone and all the odds and ends that kids hand you.
There are also two hidden pockets that little fingers won't find their way into. Hidden pockets are also a big perk when travelling!
And remember, everything you put in those pockets gains the superpowers of graphene. All of your things will be protected from the sun, rain, temperature and damage.
Kid-proof Durability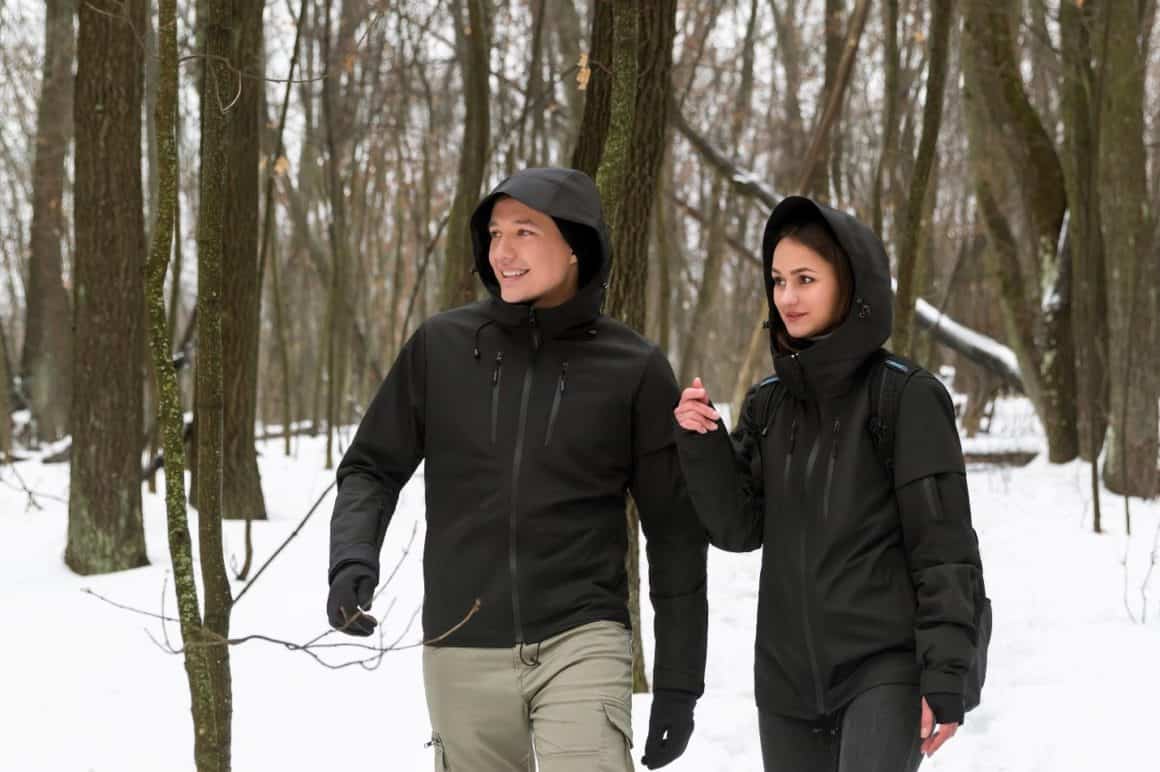 One of the best things about GAMMA is that it's invincible to the destructive power of children! Graphene is so strong that it can stop a knife, and it's totally resistant to tears, fraying and other damage.
It's also stain-proof, so your little rascals can do their worst. If they happen to dunk it in the mud or use it to house their new worm farm, you can always toss it in the washing machine. It's machine washable!
GAMMA will look fantastic for life, and it will never lose any of its features. Graphene isn't an additive or a spray. It's the material that the jacket is made of. You'll never have to buy another jacket again.
Get Your GAMMA Jacket (And Save £200)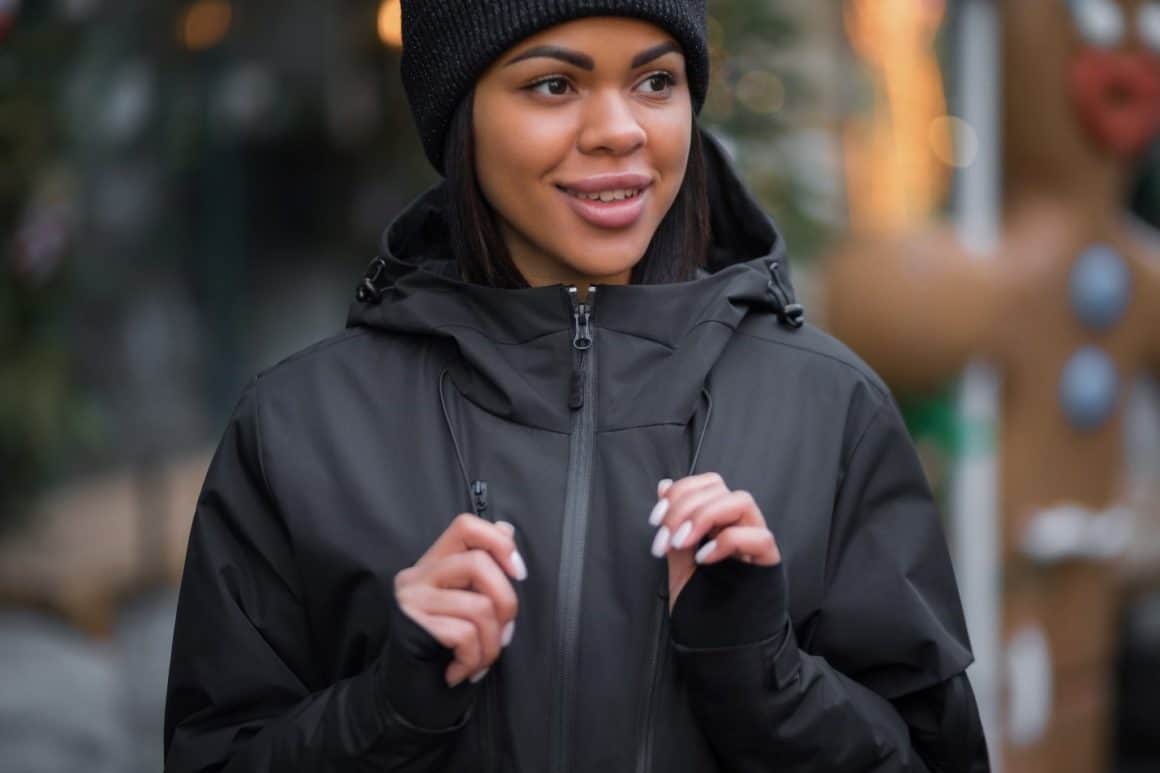 Ready to add some graphene clothing to your wardrobe? Graphene clothes like GAMMA aren't cheap. But remember, this is a jacket that you can wear in any weather, all year long—FOREVER.
If you order yours during the pre-sale period, you can take an extra £200 off GAMMA. That means you can grab GAMMA for the price of a normal jacket (IF you pre-order before the sale ends).
Why spend thousands on jackets over the years when all you need is one GAMMA?
Check out the men's and women's designs and pre-order your GAMMA at weargraphene.com.