From Messy Bedroom to Chic Sanctuary In 7 Steps
Are you tired of overflowing drawers, cluttered beds, and crowded floors? An untidy space can leave you feeling anxious, and it can be hard to get a good night's sleep. It's time to transform your messy bedroom this spring, and with these 7 easy steps, you have no excuse!
1. Remove Any Unnecessary Furniture
Yes, magazine bedroom pictures are great. But do we need all those coffee tables that are slowly becoming a shelter for clutter? Not all of us are blessed with big master bedrooms to exhibit all the furniture we love. So with this in mind, it is essential to include only the essentials. Your bedroom`s primary functions are simple: sleep and relaxation. So realistically, all you need is a bed and some good storage for your clothes.
2. Organise Your Clothes
Your bedroom should be a peaceful retreat. But we are all aware that it can quickly become a dumping ground for scattered clothes. So what we are asking here is to go through your wardrobe and drawers and be true to yourself: Do you need all the clothes you own?
An easy exercise would be to sort your clothes into three piles: the ones you use all the time, the clothes you only use on occasions, and those you didn`t wear it more than one year.
The first pile is still welcome in your bedroom as you'd need easy access to them. The second one can be stored away in an ottoman bed or at the very top of your wardrobe, and these can be accessed just when needed. Last but not least, on the third pile, you can already attach a charity label.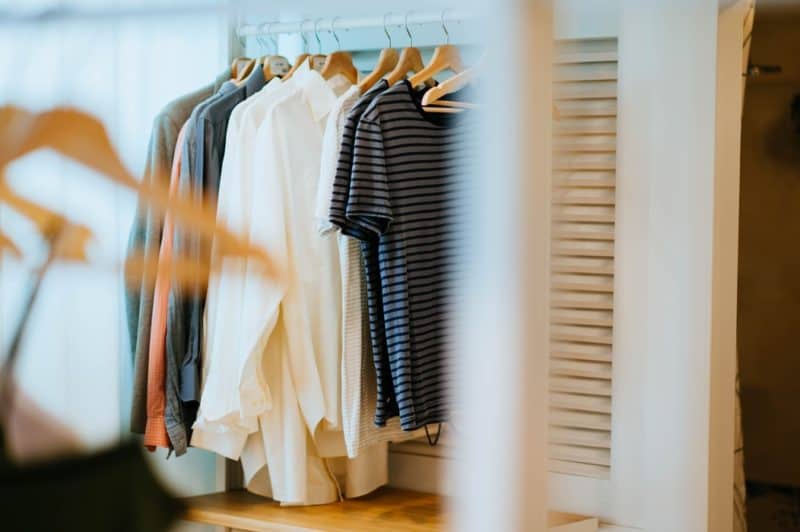 Keep just what you need and ditch the rest. Invest in proper hangers, a scarf hanger, drawer dividers for socks and undies, and hooks for purses and hats. Attach hooks to the back of your closet and bedroom doors for more hanging storage—store off-season clothing in under-bed boxes or an ottoman bed. Bedrooms are also a magnet for one-off items, so try to use trays, bowls, and baskets to contain clutter.
3. Plan Enough Storage Space
The best way to keep the mess at bay is to keep items out of sight. The under-bed space is an ideal area that you don`t want to waste. Why not invest in furniture with storage such as an ottoman bed or a divan bed with drawers. These hybrid pieces of furniture will provide both a place to sleep/rest and excellent hidden storage for extra linens, towels, or cushions.
Free Up Floor Space
Safety comes first. So if your bedroom floor is covered with small pieces of furniture, clothes, and other items, you`d probably want to clear up all these first so you don`t slip, trip or fall. Besides safety, freeing up floor space is also a great way to make a room look and feel bigger. So try to use the vertical space and lift things off the floor with shelving to create the illusion of a larger room.
Opt for a bed raised on legs and with a low foot end to enhance the idea of space, and go for floating nightstands to free up even more room. Investing in some sliding wardrobe doors is also a fantastic idea to maximise your space. Look even further up and install a shelf above the clothes bar in your closet for folded clothes storage.
Prepare Your Bedside Table
It`s easy to create clutter by piling various items on your nightstand. To avoid this, choose a nightstand with drawers for hidden storage.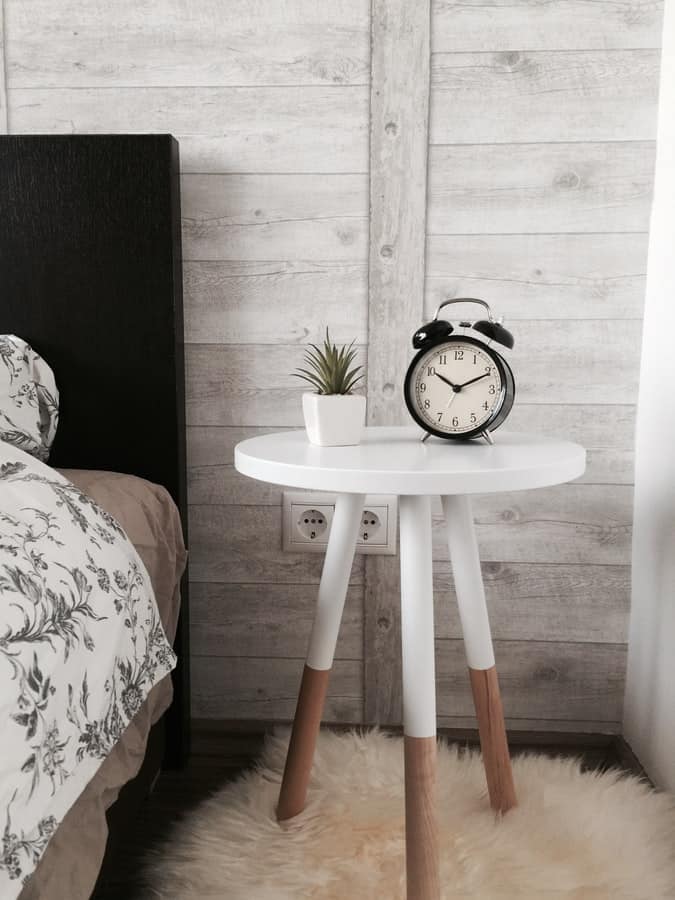 Keep your bedside table clear and limit it to two or three items you need before sleep or during the night, such as a book, reading glasses and a glass of water or a lamp, and a box of tissues.
Start Cleaning
Now that your room is decluttered, you need to end your organisation session with a quick room clean-up.
Vacuum your carpets, rugs, and curtains.
Wash your blinds and your skirting boards.
Clean all your storage units.
Replace or turn your mattress around if possible.
Dust your lighting fixtures, wipe down surfaces, mop the floor, and you are done.
Make sure your bedroom is well-ventilated. Open your windows wide and let in the air.
Bring On the Sanctuary Vibe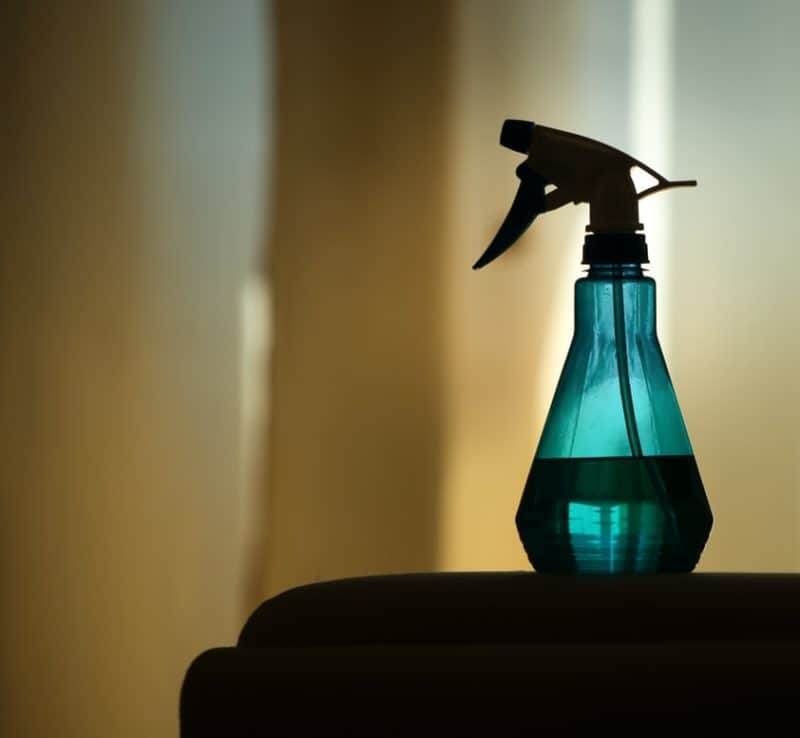 Now that everything is sparkling clean, it's time for the final touches. There are few ways to bring back the magic to our personal spaces.
Add a plush rug that will make you feel like you are walking on clouds
Make your bed!
Style your bed with a season duvet and layer up cushions
Use warm light and fairy lights for a cosy vibe
Burn your favourite scented candle or enjoy the comfort of fragrance oils
Hang sheer curtains that will let the light in, but keep your room private
Incorporate living plants and natural elements for a closer to nature feel
Our bedrooms should exhale feelings of relaxation, peace, and joy. They are the first thing we see in the morning and the last thing we see before falling asleep. So try to make them a nice place.