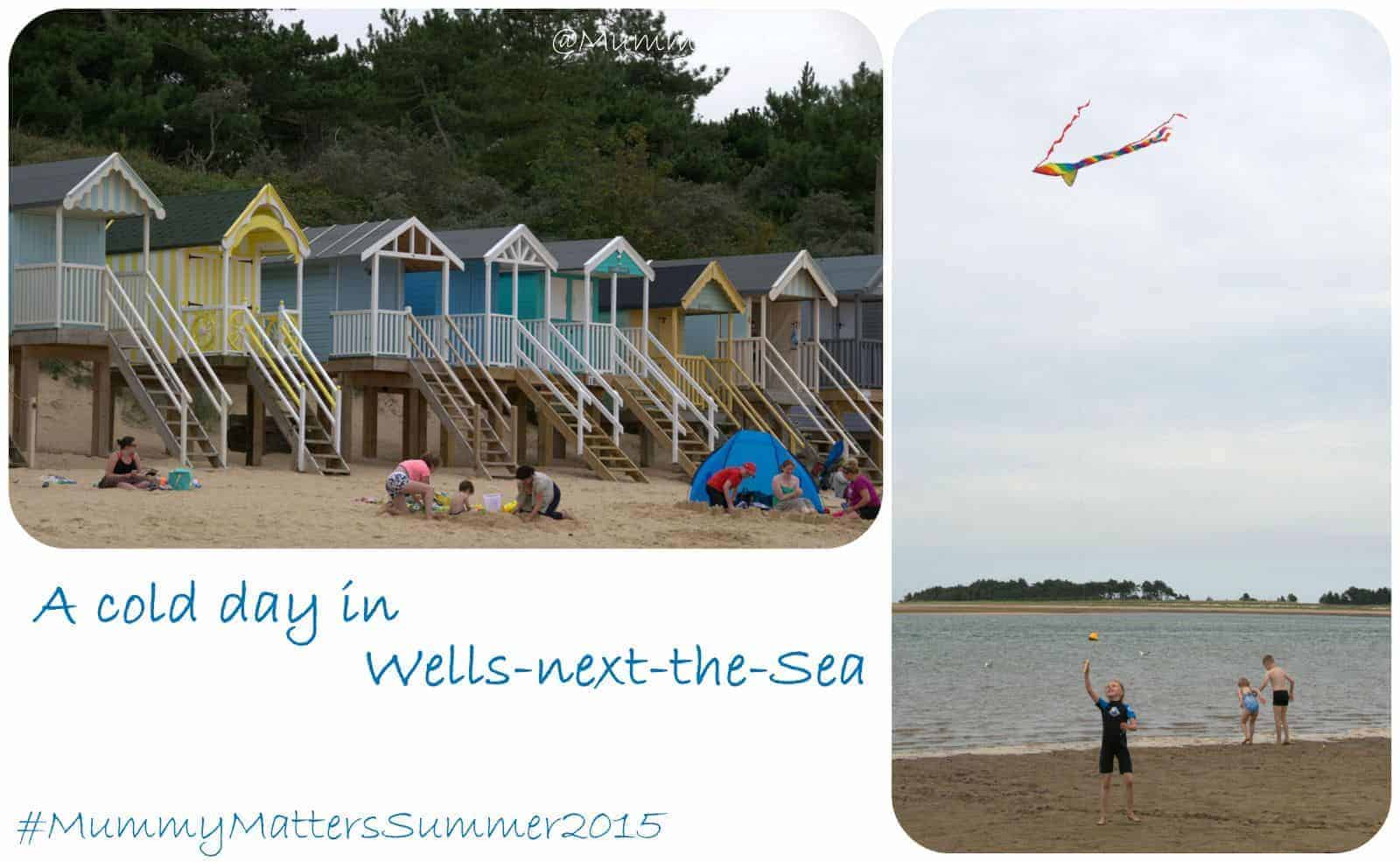 A cold day in Wells-Next-The-Sea #MummyMattersSummer2015
Last year when on holiday with Simon and the Beans we stumbled upon the beach at Wells-Next-The-Sea, which was a bit daft bearing in mind we have been visiting Wells for years!! This year I wanted to take my Mum to show her the beauty of this beach with its huge stretch of pretty beach chalets. Unfortunately after selecting the best day to visit the beach on the weather report, we were sorely disappointed when the weather report was WRONG and it was freezing. It should have been 24c but perhaps that was in a different Wells?!?
Let's Go Fly a Kite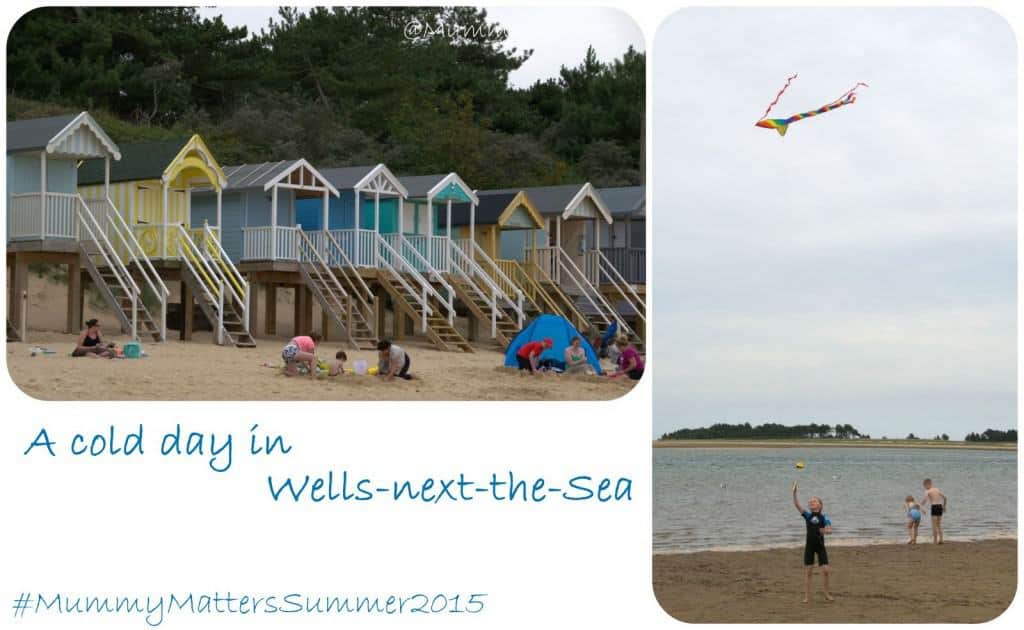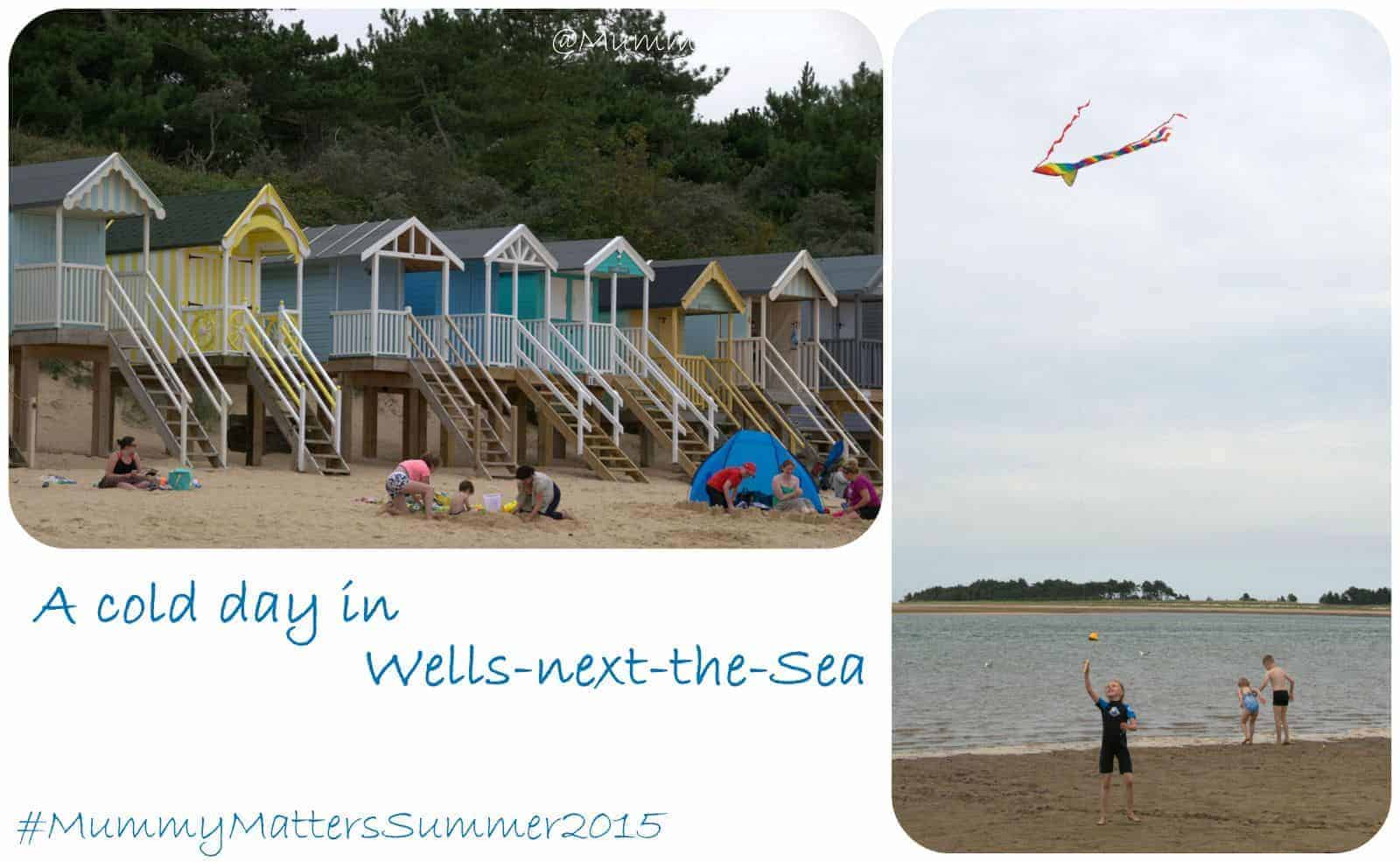 It was the perfect weather for Lillie to put her new kite through its paces and to our amazement, we FLEW IT!!!! She was beyond proud, the joy on her face was priceless. Meanwhile, Ollie put his art skills to the test by drawing pictures in the sand with this spade.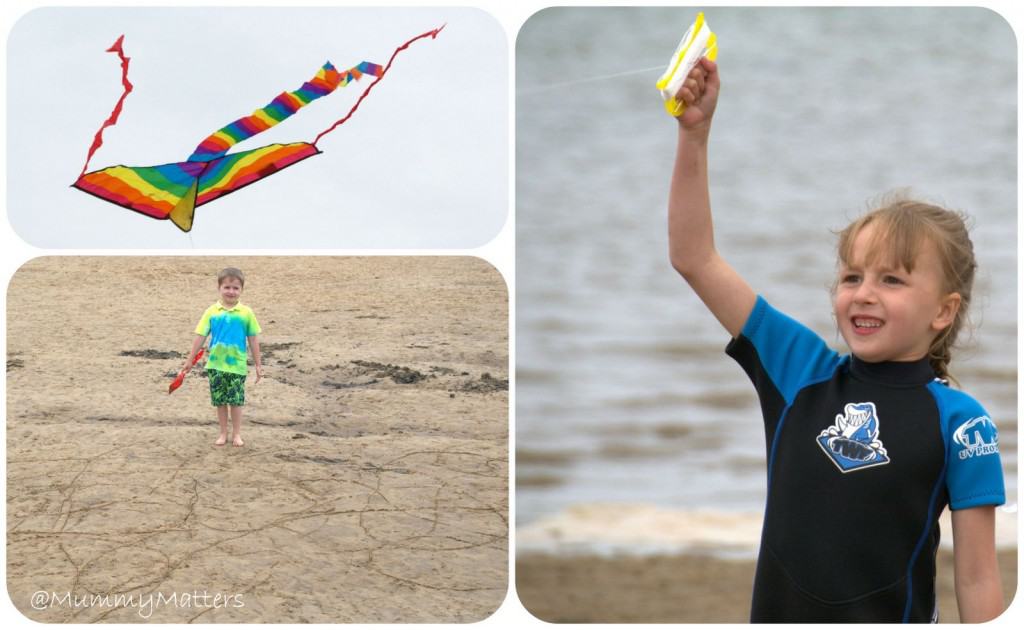 Of course, the Beans didn't care a jot. I had been out and bought them all a wetsuit to wear at the beach to keep them warm and so that I didn't have to worry about them getting soaked in their day clothes.
Soggy Memories
Last year when we visited Wells, Ollie stumbled when stood in the water and fell over, he was NOT impressed! As you can see from the picture below however Ollie isn't wearing a wetsuit and that's because I bought two wetsuits in Lillie's size by mistake. #Mumfail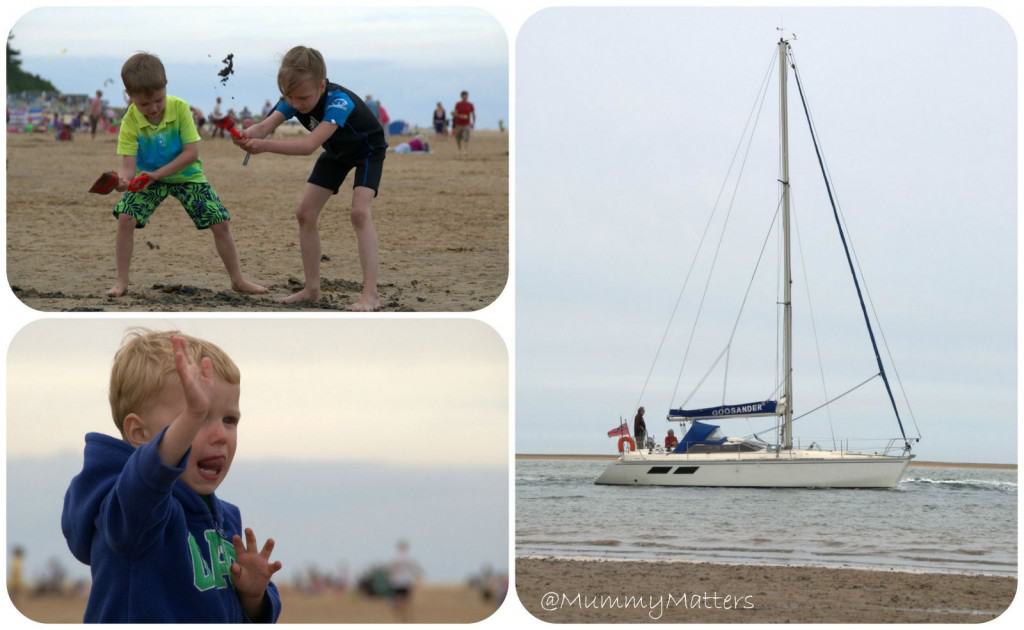 Fast Tide Panic
Albie got very excited watching the boats coming in and out of the estuary, although the tide comes in very fast at Wells so Mum and I got a little panicked when we suddenly realised we were becoming trapped in a large clay patch with the Beans. We played further up the beach for about an hour until the Beans too complained that they were cold and made our way back to the town centre.
Lifeboat Action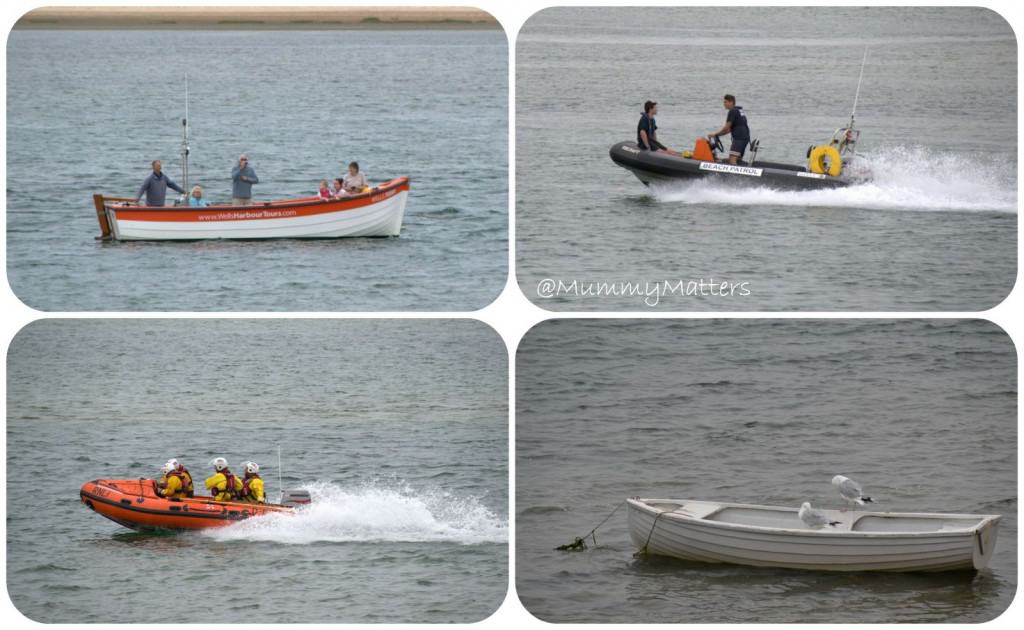 As we left the beach we noticed crowds building by the Lifeboat Station and then spotted the Lifeboat Team heading out, they only made it around half a mile out before they stopped and came back. Not really sure what it was all about but the Beans were excited to watch the 'fast boat'.
Look 'Penguins'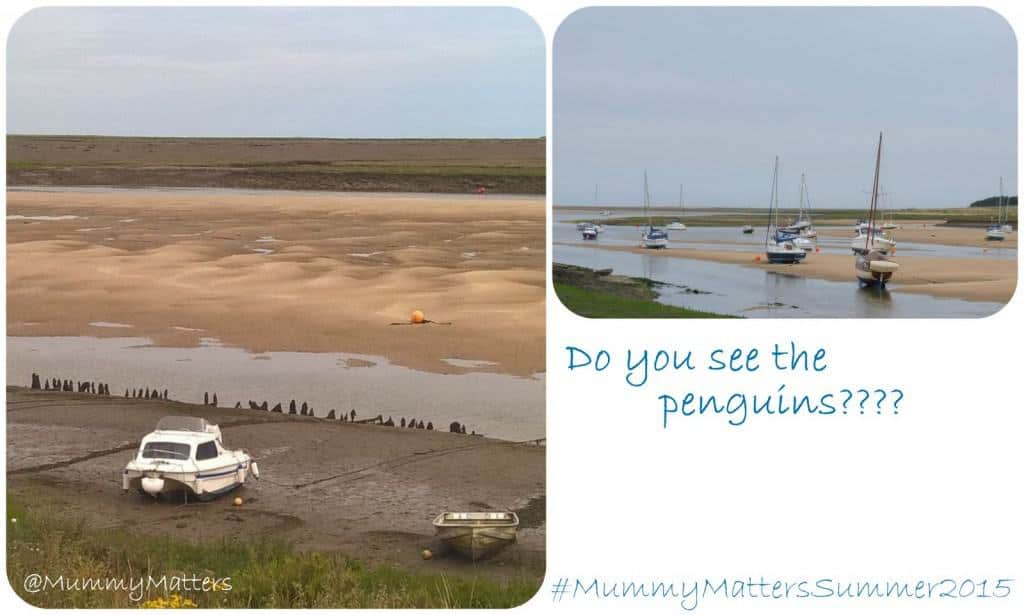 You know when young children sometimes say things to you and you think to yourself "I'm pretty sure that's what they said, but it doesn't make sense?". Well, we had one of those moments we walked along the path back to Wells Town.
Albie excitedly told us "Look, Mummy, there's penguins down there". Mum and I looked at each other a little perplexed and so we asked him to repeat what he had just said. Again he said, "look, penguins down there I SAID" (he often gets annoyed with me if I don't understand him). I looked across the water, along the beach and in the dunes but I couldn't see penguins, then the realisation struck me that he thought the wooden posts sticking out of the water were the penguins. Don't you just love kiddie logic?!
Boat Spotting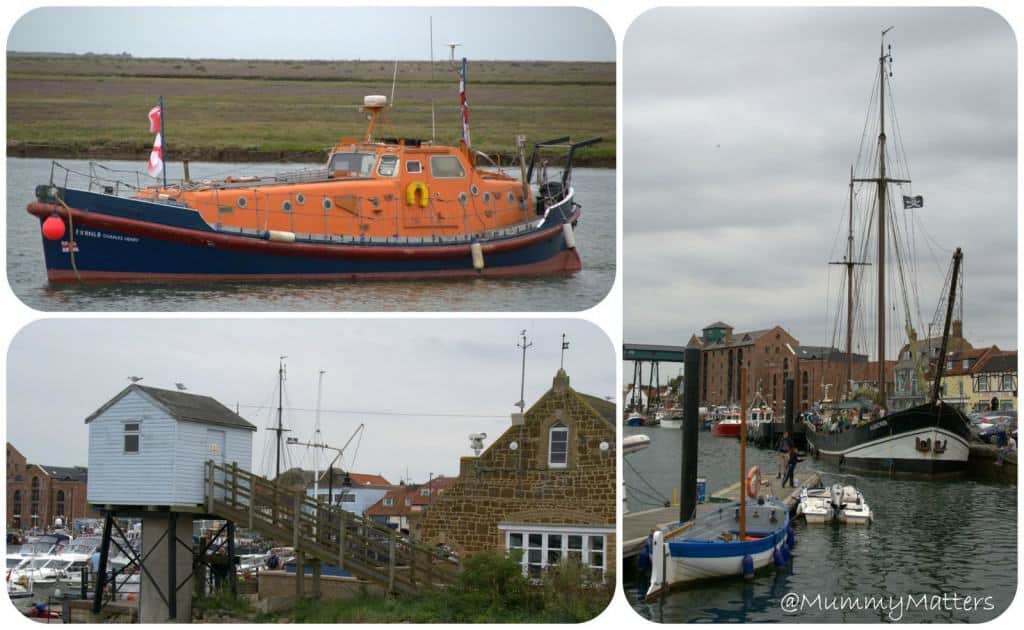 Albie nearly had kittens when he saw the large sail ship docked in Wells town, he was convinced it was a real pirate ship so who were we to burst his bubble?!
Wells-next-the-Sea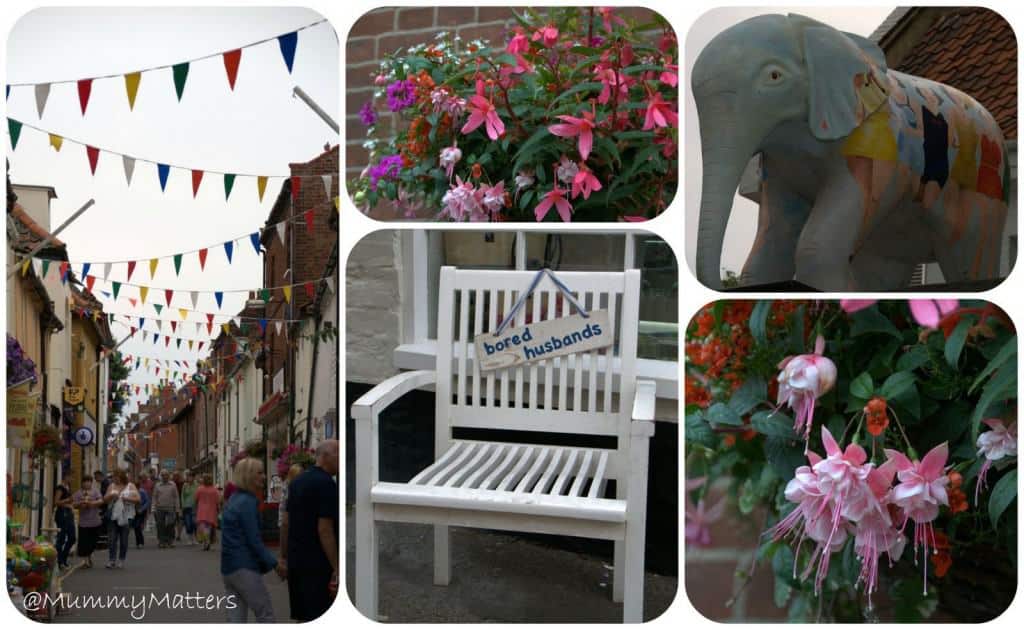 The town of Wells-next-the-Sea is a very quaint little town with some beautiful shops. A mixture of boutique clothes shops, luxury gift shops and 'holiday shops'.
Last year when we visited, the Beans had loved the local craft fair and were disappointed to not find it on again this year. They had seen a man doing miniature glass blowing and sculpting who they were desperate to see again but Mummy had a cunning plan up her sleeve.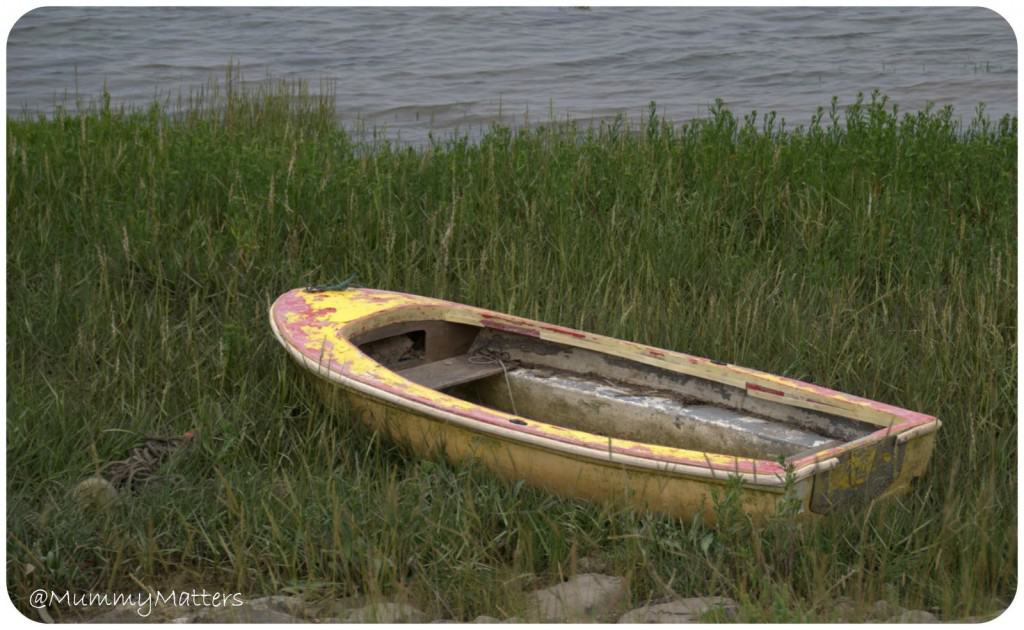 If you ever happen to be visiting Norfolk I would urge you to visit Wells-next-the-Sea because it has so much to offer. We had hoped to pop slightly further out of town to have a right on the Wells to Walsingham Light Railway, the first time we went on it was when Lillie was just 6 weeks old on our first 'family' holiday so it holds special memories for me. Sadly, the Beans were just too cold from their beachside adventures so we decided it was time to call it a day and head back to the comforts of our tent back at the campsite.