Free Stuff For Children: A Guide On How To Save Money And Spoil Your Children For Free!
Raising a child is probably one of the greatest achievements in a parent's life; however, it can also be the most expensive! Wouldn't it be marvellous if you could save money and get some free stuff for your children to help reduce the costs? Well, you are in luck because we have found some fabulous freebies for children that can really help you adhere to your financial budget!
Let us begin!
1. Free Kids Snacks And Food
First things first, your children need to eat! Regardless of whether they are toddlers or tweens, there are methods of slashing the weekly supermarket food bill while still keeping your little ones' tummies filled, happy and healthy.
2. Free Food Using Supermarket Apps
One of the best means of getting free food for kids is via supermarket apps. I adore these apps because they dish out (excuse the pun!) so many food freebies. My favourites to download for freebies are CheckoutSmart and Shopmium; however, TopCashBack Snap and Save, QuidCo ClickSnap, and Green Jinn are great to save money on the food shopping bill.
Using these apps, you can get all types of free food for children such as:
Free Cow & Gate snacks
Free milkshake drinks
Free children's yoghurts
Free Little Dish snacks and meals, and lots more!
All you need to do to receive the free item is pick up the product in a store, then place an image of the receipt on the supermarket app. After completing this task, you will receive full cashback directly into your PayPal account or bank account.
3. Free Coupons for Children's Meals
There are often coupons that brands will offer when promoting free products, and most child food companies enjoy giving these free money coupons away in the hope that you will opt for their brand during your next shop. Previous coupons included a free Goodfella's kid's pizza, Birds Eye fish-fingers, and many more.
The best means of finding these types of couples include the following:
Signing up to WOW Free Stuff UK newsletters to receive a daily update on the latest freebie offers
Following favourite companies and brands on their social media accounts, including Twitter, Facebook and Instagram
Opt-in to receive newsletters from the child's favourite food brands and receive exclusive coupon offers
Print out the coupons and take them along on the next shopping trip; you will be amazed at how the final shopping amount will drip when using all these children's food freebie coupons
4. Free Healthy Snacks for Children
In addition to meals, it is also possible to acquire free healthy snacks for your children. It can be difficult to locate healthy snacks, so hopefully, this information can help you overcome the problem. Some of the best methods to find free healthy snacks include:
If you head to a local Tesco, it is recommended that you head to the fruit section where your children can eat the fruit from the fruit basket while you complete your shopping. This is perfect because they will remain quiet and content eating their healthy fruit treat and you can shop in peace!
The team at Change 4 Life are eager to offer advice on how to eat a healthy diet, and right now they are promoting this by giving away free health packs on their official website. The packs include healthy snack stuff, such as coupons for yoghurts and fruits.
We hope your children enjoy these free healthy snack options!
Free School Dinners
If you are asking yourself whether or not your child can receive free school dinners, then the answer is likely yes. According to the universal free school meal plan, all children in reception year one and year two in England and Wales are entitled to free hot school dinners. Parents may also apply for free school meals for their older children if they are claiming state benefits. Moreover, child asylum seekers are entitled to free hot school dinners as well.
It is recommended that you find out how to apply for the free school dinner programme today.
6. Free Entertainment for Children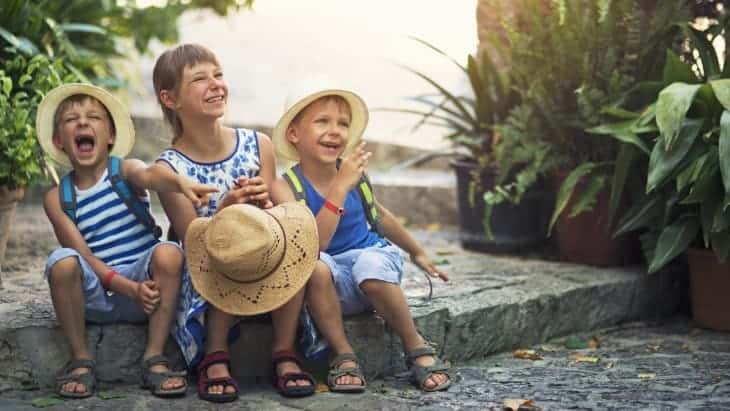 Sometimes it feels as though it is impossible to keep children sufficiently entertained. Here are some tips and tricks on how to acquire free items for your children that will not only keep them entertained but will also adhere to your financial budget.
7. Free Sports Items for Children
It is recommended that you encourage children to be active to improve their health and well-being; however, sports equipment can be expensive to purchase. Fortunately, there are various competitions and schemes available throughout the school year to make this less costly for you, such as the following:
Tennis for Kids is a programme offering in excess of 20,000 free tennis rackets and tennis lessons to children. Be sure to keep your eye out for registrations in 2018.
Sports4Schools is a programme offering children free sports gear to the value of £500 or less to the child's school.
In addition to these programmes, it may be worthwhile to keep an eye out for other competitions or free items in the run-up to spring and summer holidays. Many sports brands offer promotions aimed at children with sports clothing for these particular seasonal holidays.
8. Free Disney Films for Children
Sky Store will offer promotional options where you can subscribe and receive a free DVD to the value of £13.99. In fact, you can receive this promotion without having to buy any of Sky's other services. All you need to do is log in or sign up and follow the noted steps to claim the prize. Sky Store has a large selection of the most recent children's films, including many traditional Disney movies as well.
In addition to Sky Store promotions, Now TV provides free movie and entertainment passes as part of their giveaways when you subscribe. To access these giveaways you will need exclusive codes which can be found on the site. The average passes are worth approximately £19.99.
Believe it or not, British Gas offers free Sky Movie promotions. The last giveaway they offered was a large 150,000 free passes to view the new Beauty and the Beast live film!
To watch movies for free, just keep an eye out for these different brands and be sure to check the 'home and child' sections for the latest releases.
9. Free Stuff to Do During the School Holidays
Almost all children look forward to the school holidays, but they can become dull and boring very quickly. Unfortunately, keeping children entertained with outdoor activities can be difficult considering the prices of the activities or gear needed for the events – particularly if you are operating on a tight budget. However, it is possible to keep a child entertained by doing some free stuff during the school holidays. Below are some of our favourite examples:
Going for a hike
Visiting the local library
Building a fort
There are so many things from which to choose, you will be spoilt for choice and your children will have a great time!
10. Free Children's Crafts and Stationery
All children love stationery and crafts, and there are various creative things to do using these items. The only problem is that crafts and stationery can be expensive when it comes to resources. Fortunately, there are various free items that children can enjoy and that will last for a while as well. Some of the most beneficial crafts and stationery freebies include the following:
Free BBC Blue Planet Poster
I truly ADORE the Blue Planet series, don't you? If you and your children are fans of this interesting television programme, then you can organise a free Blue Planet poster for their bedroom. Not only is the poster an educational one, but it's also tons of fun!
When you subscribe to the Kikki K. newsletter, the company will provide you with a £5 voucher to spend in any of their stores. Not only that, but you will also receive another £5 voucher on your birthday. If you have not heard of this company, then you should know that they have some attractive stationery and crafts that are ideal for children.
Paperchase is a brand offering free craft workshops through the holiday period ensuring that your children release their creativity and express themselves. While there tends to be a theme associated with the workshop based on the season, they are mostly focused on the creativity of the child. Be sure to keep your eye on when the next Paperchase workshop is in your town. However, you need to note that the workshop may be free but the stationery is not! You do receive a discount on the resources if your children attend the event.
The Toucan Boxes are an outstanding item you receive when subscribing with Toucan. The box is loaded with various fun and exciting activities and crafts and is available each month so your child always has something to do. Subscribe today and you will receive your first Toucan box for free!
11. Free Toys for Your Children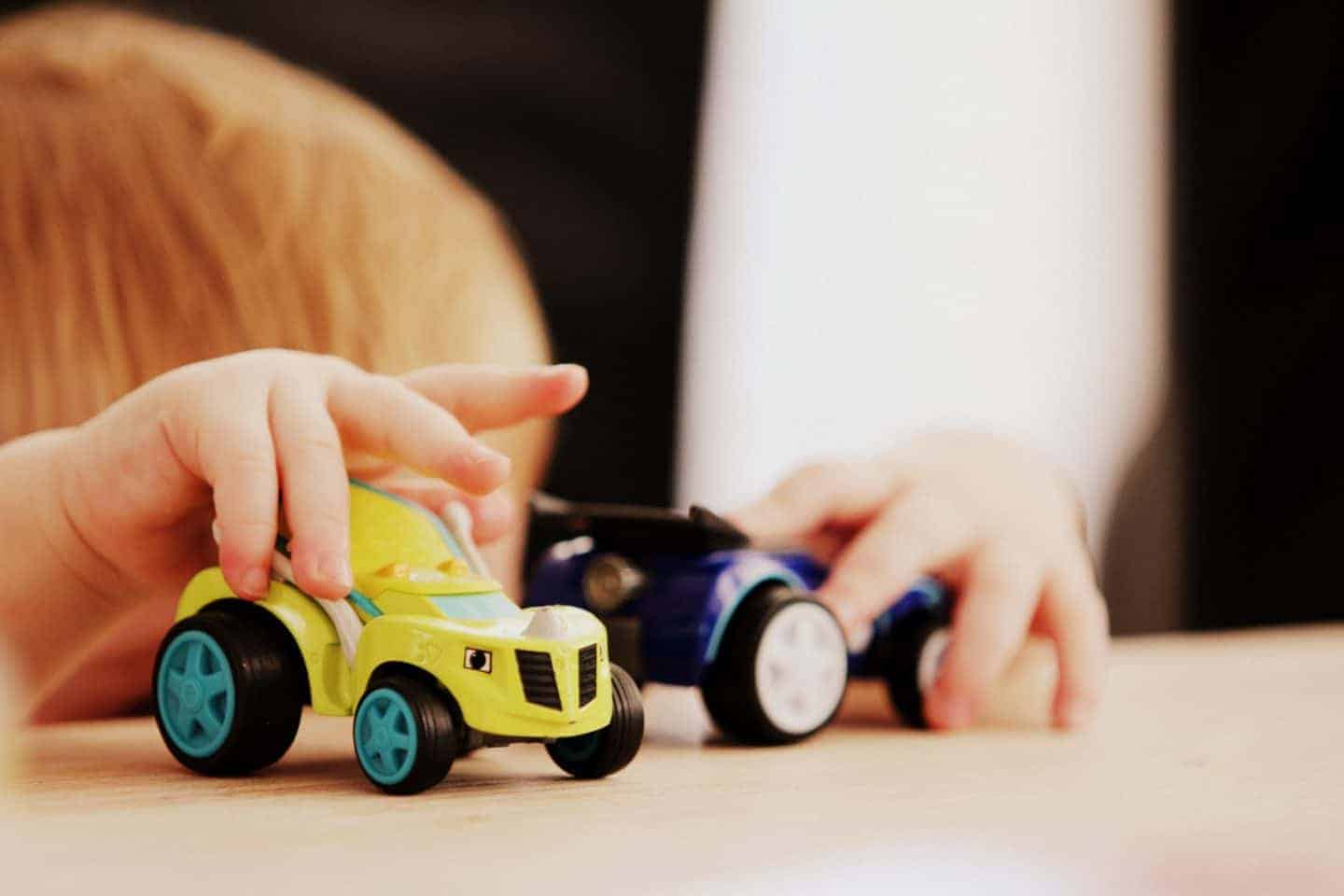 Needless to say, children's toys are highly expensive and they are becoming more costly as the days pass. Not only that, children always tend to want the latest toys to keep up with their friends; so, how do you keep up with their demands? Below are some tips on acquiring free toys for your children.
The first option to receive free toys for your children is to become a product tester for high-end toy companies such as Toys R Us or Argos. These companies are always searching for new testers to use their products before they are released to give them feedback on the item.
Can you imagine how many points you will earn when your child is playing with the latest toy that is so new it hasn't been released yet? Of course, not all applicants are accepted and some companies may not be accepting applications. If this is the case, be sure to bookmark the page and keep checking back to make an application.
Entering Competitions to Win Toys
Believe it or not, there are hundreds of competitions to win toys running daily in stores, magazines and online. All you need to do is search for them. Popular places to find these competitions include Competition Database and The Prize Finder; however, competitions are also advertised on wrappers for promotion purchase comps. It is important that you remember there are thousands of competitions available at any given time. In fact, there are so many that some people do this for a living!
Attend Free Events With Goodie Bags
The Entertainer, Toys R Us and Smyths will often run free events in all of their branches across the UK, and these events include free goodie bags that you can fill with free toys. To acquire free toys for children, such as mini figurines or trading cards, it is recommended that you attend one of these events. Of course, it is often based on a 'first come, first serve' approach so it is advised that you arrive early and hope to gain one of the limited numbers of goodie bags available. To know when the events are happening, you should follow toy companies on social media and subscribe to their newsletters.