Easy ways to take time out online
A mum's life is a busy one and sometimes it can feel like there simply isn't any time in the day to do everything you need, let alone have time to relax. But, as the old saying goes, all work and no play makes Jack a dull boy. And that goes for Jill, too! Everyone needs a bit of downtime now and then. Without it, you can easily start to feel frazzled and irritable. That's no good for you, your kids or anyone else closely connected to you!
Time for You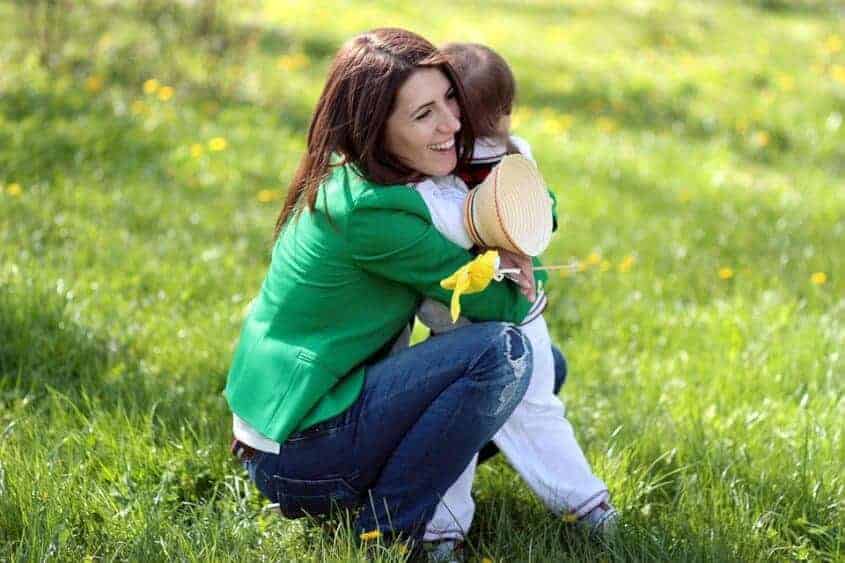 Next time you take a break for a few minutes, don't feel that you're being selfish. You can think instead that you're giving yourself time to unwind so that you can be more productive for the rest of the day.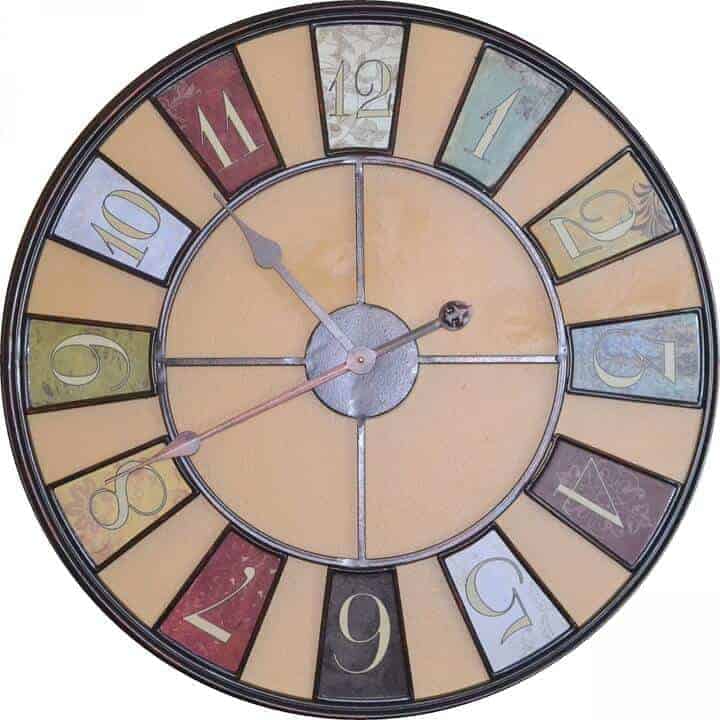 Take time to unwind
So, what to do with those precious minutes to give yourself a boost? Going online is the easiest way to have a bit of relaxation time and, of course, there is a vast array of entertaining things to do. Here are just a couple of ideas.
Eyes down for online bingo
Bingo used to be a game that required a trip to the local bingo hall and at least an hour or two of your time. Now, though, you can play a game of bingo anytime, anywhere. All you need is an internet connection and a bingo site account. bgo.com/bingo is a good example and has games that run on a 24/7 schedule, so there's always a game about to start. Playing the game couldn't be easier, you just choose a game, decide how many cards to buy and then watch to see what happens. Part of the fun of playing bingo isn't just the game, it's the fact that you get to chat with other players at the same time. This is great for any mummy who is at home and feeling a little isolated.
There's always plenty of friendly banter going on in bingo chat rooms and if you're having a bit of a down day, it can cheer you up. At bingo, each room is slightly different. Golden Galaxy and Fairy Delight have progressive jackpots to play while games in Crown Jewels are free to play. If you've not taken part in bingo chat before, you can find the most popular abbreviations listed at Costa Bingo. If you're a bingo novice, check out the how-to-play guide at Harry's Bingo.
Mental challenges through online games?
Sometimes, if you spend a lot of time in the company of young children, you can start to feel like you're not giving those brain cells enough of a workout. Playing games and watching CBeebies doesn't always stretch the mind that much! So use your relaxation time to do some thinking by playing a word game like Scrabble or WordFeud, or a brainteaser game like Hundreds or The Room. If you start playing these games regularly, you'll probably find that you get better at them.
Spin the online reels to unwind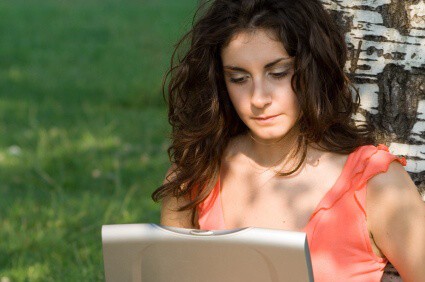 "young-woman-with-laptop" (CC BY 2.0) by Spirit-Fire
Another gaming category that can provide quick bursts of entertainment whenever you want is online slots. These are sophisticated versions of the fruit machines you might remember from seaside arcades. But thanks to the amazing graphics and different themes, all these games are much more fun than the physical versions. Choose to play by theme or by the size of the jackpot. And if you just want the entertainment without any cost, most gaming sites allow you to play in demo mode, where the bets you place are only virtual. As you can't determine the outcome of each spin, by its very nature this type of gaming is great for unwinding.
Of course, these are just some of the many thousands of different ways you can take five online. Everyone will have their own favourite go-to games. It doesn't really matter how you spend a few minutes of me-time, but just make sure you get some!
Bio: Rebecca is 34 and mum to Josh (3) and Rohan (6). Rebecca is a SAHM and WAHM with her own greeting cards business. She has been known to play the odd online game or two when she needs a break.