Every year, on World Book Day, schools across the UK celebrate the value of reading – and many fundraise for our charity, Book Aid International, as part of their celebrations. In the last three years alone schools, libraries, nurseries and families like yours have raised over £350,000 for us on World Book Day – that's enough to send over 175,000 brand new books to people around the world who need them.
Literacy, learning and joy
The funds you raise are incredibly important because around the world, millions of people have never even held a new book. For children, this lack of books is particularly devastating. No one has ever read them a story and in schools, they must learn to read from just an old textbook and the words their teachers write on the board.
With the support of families across the UK, we send over 300,000 books to children every year. These include picture books, phonics books, teen fiction and revision guides – and they reach thousands of schools across the world. These books invite children and young people into reading, helping them succeed in school and discover new possibilities.
The books you help to send will, of course, have a huge impact on literacy. Where we create school libraries, we see improved academic performance across the board. But the school libraries you can support so much more than just help children learn to read.
Often, the books we send to schools are the first that have ever reached a community. They are windows into new worlds, a reason for hope and a cause for celebration – and the joy on the faces of the children when they see books for the first time is plain to see!
Many of the books that children love would be very familiar to parents here – because, around the world, children love stories. Even in Kenya's vast, arid Great Rift Valley, classics like Where the Wild Things Are resonate for children:
Beyond dress up
It costs just £2 to send another book that could help a child learn to read and introduce them to a new favourite story – so no World Book Day fundraising event is too small!
Traditionally, thousands of children have dressed up as a favourite book character and donated £1 – and as always we have over 40 free, no-sew, DIY costumes, many of which can be put together on the morning just using common household items.
This year, we want to give you a new way to celebrate stories and change lives – and that is why we've launched The Big Booky Breakfast.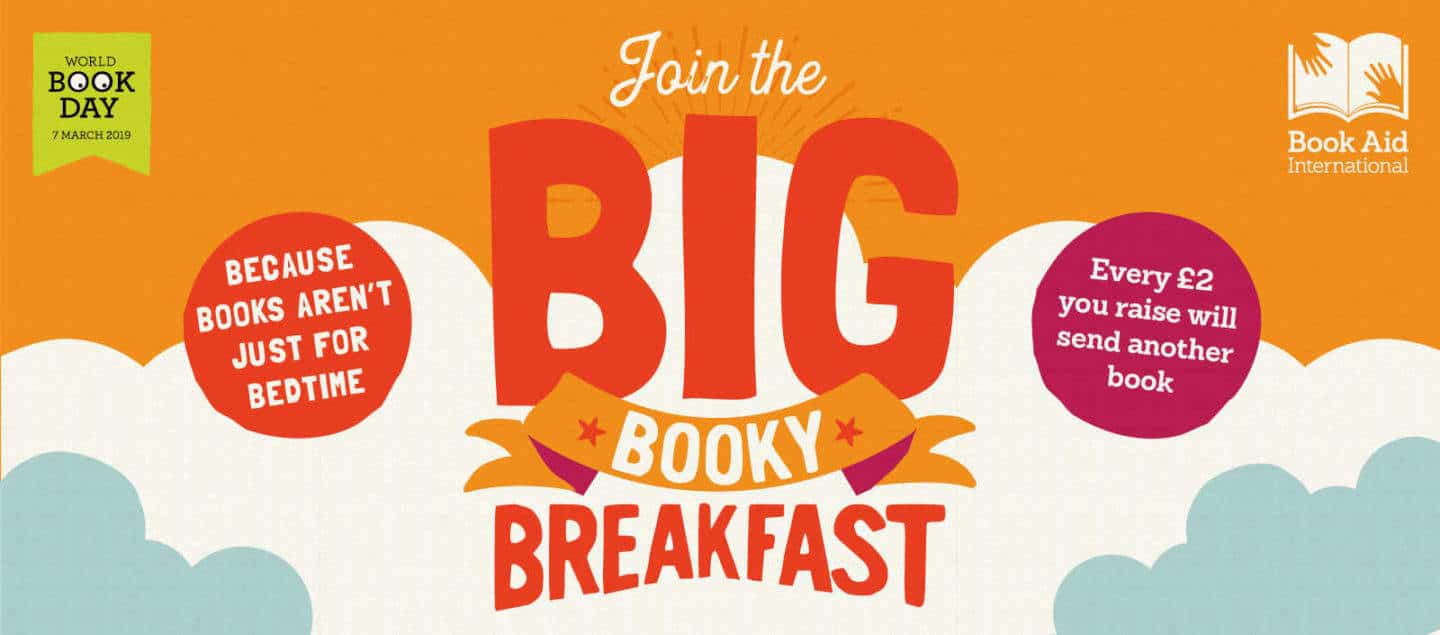 When you request your free Big Booky Breakfast pack, you can find out about a range of book-themed activities that offer great ways to celebrate books while raising funds – like a Big Booky Book Swap, a Big Booky Bake Off or Big Booky Short Story competition. Packs also include stickers, a poster and additional resources to help schools make fundraising fun and easy.
Remember, it costs just £2 to send another brand new book to someone who really needs it – so no fundraising event is too small!
We hope that you make sending books around the world part of your World Book Day! To find all of the resources we offer – including videos, costumes, the Big Booky Breakfast and much more, visit our World Book Day resource page.