Charity helps parents avoid last minute World Book Day panics with 43 free, easy to follow DIY costume guides
With one month to go until World Book Day, leading international book donation charity Book Aid International has released its 2018 World Book Day dress up guides. In total, the charity is offering 43 free DIY dress-up guides for children of all ages. Many of the costumes can be assembled using house-hold items and 16 even come with how-to videos.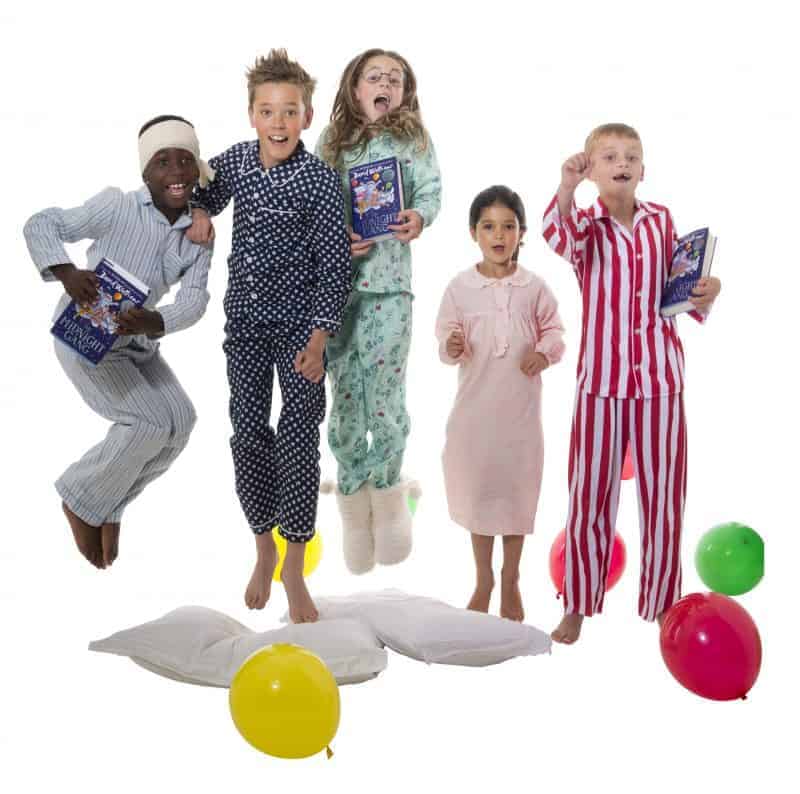 World Book Day will take place on Thursday 1st March. Every year, school children across the UK mark World Book Day by donating £1 and using one of Book Aid International's costume guides to dress up as their favorite book character. Many schools and families also choose to hold fundraising events such as book swaps or bake sales in support of the charity.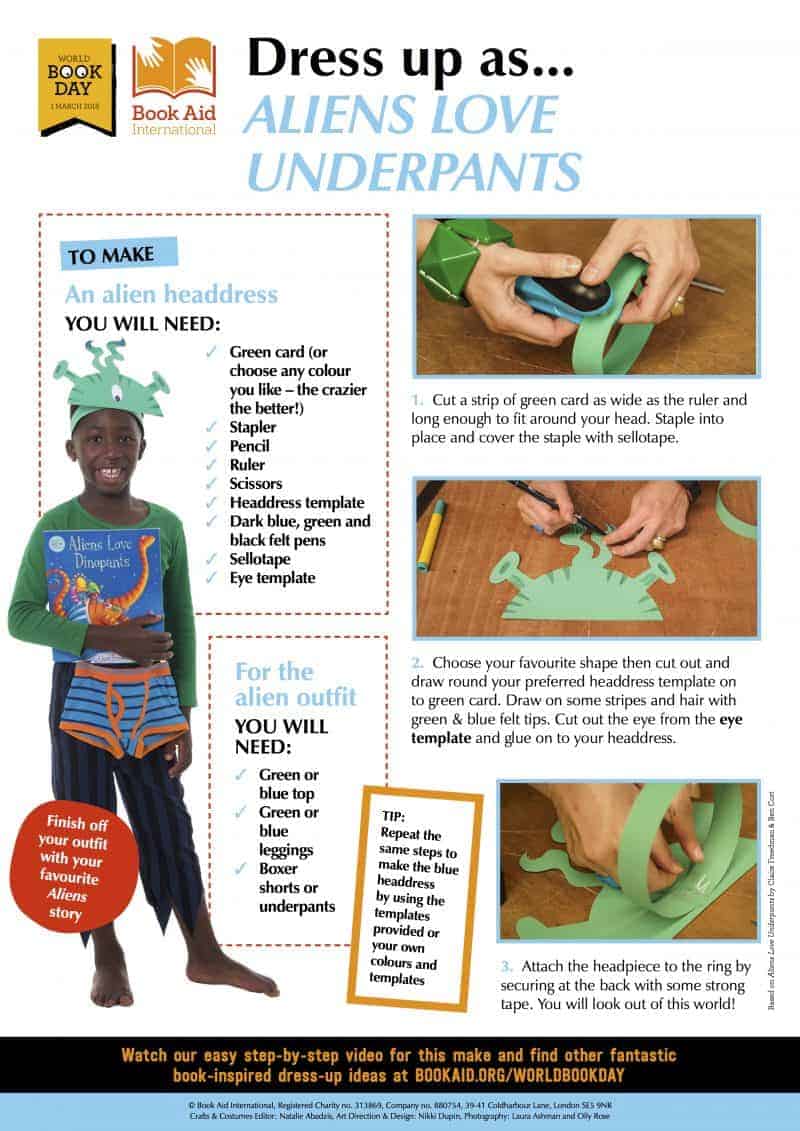 Book Aid International is a World Book Day supported charity which provides books for people around the world who would otherwise have few new books, or even no books at all. In 2017, families and schools across the UK raised £140,000 – enough for the charity to send 70,000 books to readers around the world who do not have the books they need. This year, the charity hopes that families and schools will raise even more.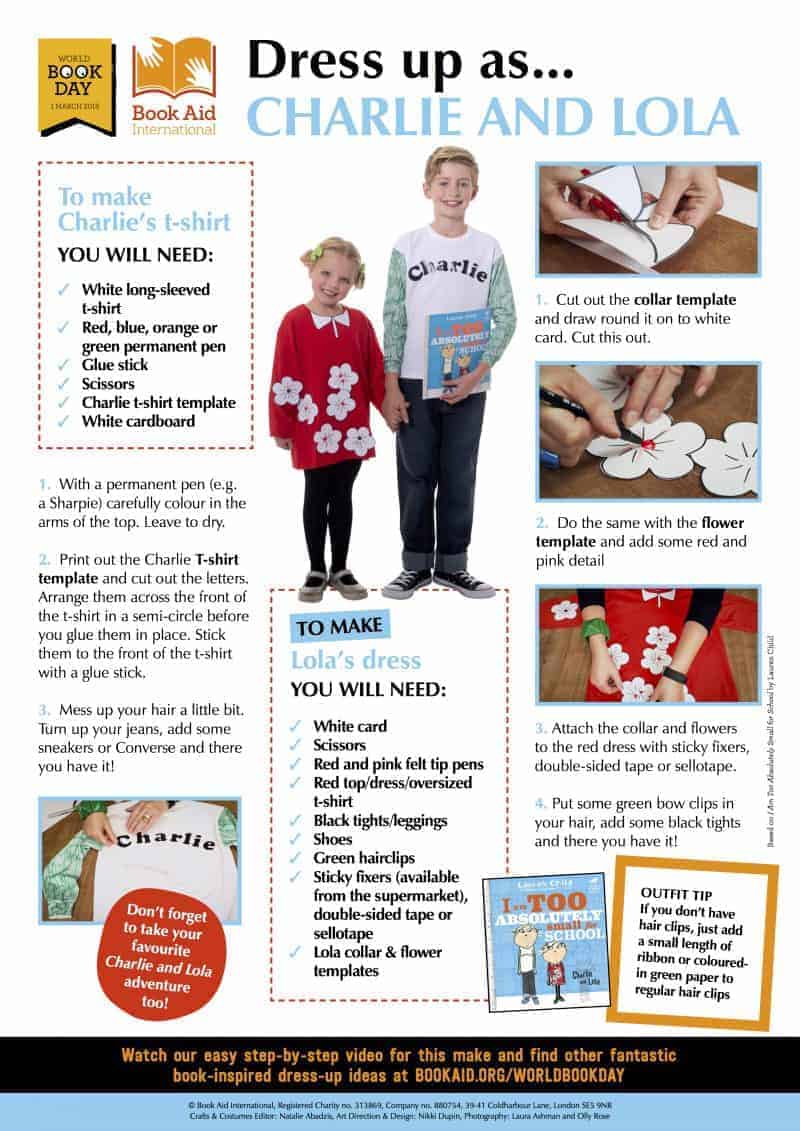 Bay House School is one of over 1,000 schools which currently fundraises for Book Aid International on World Book Day. The school's learning resource assistant, Karen, spoke about what including Book Aid International in their celebrations means to them: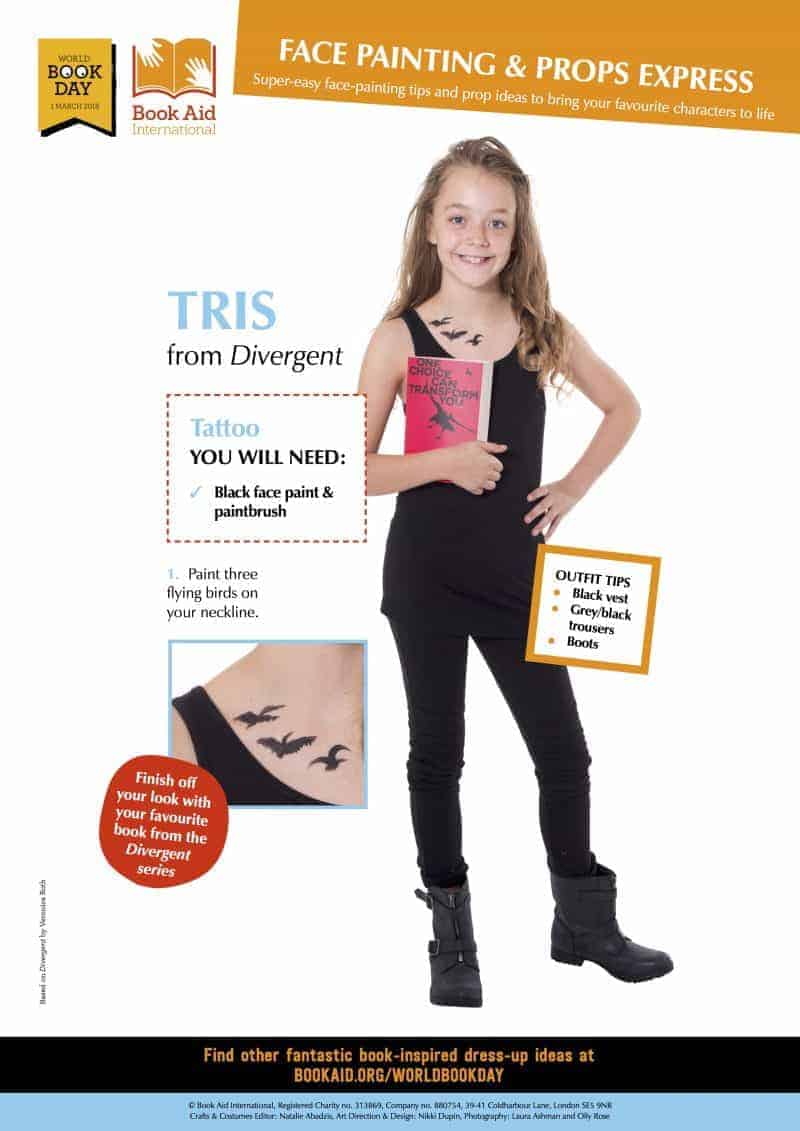 "We fundraise for Book Aid International as part of our World Book Day celebrations because we believe every person should have access to books. Whether it's for enjoyment, for improving literacy, or for learning brand new skills, books have the power to change lives. In the run-up to World Book Day we show our pupils Book Aid International videos to highlight the disparity between our library and other libraries around the world and every year pupils are stunned at how lucky they are. This then spurs them on to help make sure every person is as lucky as them!"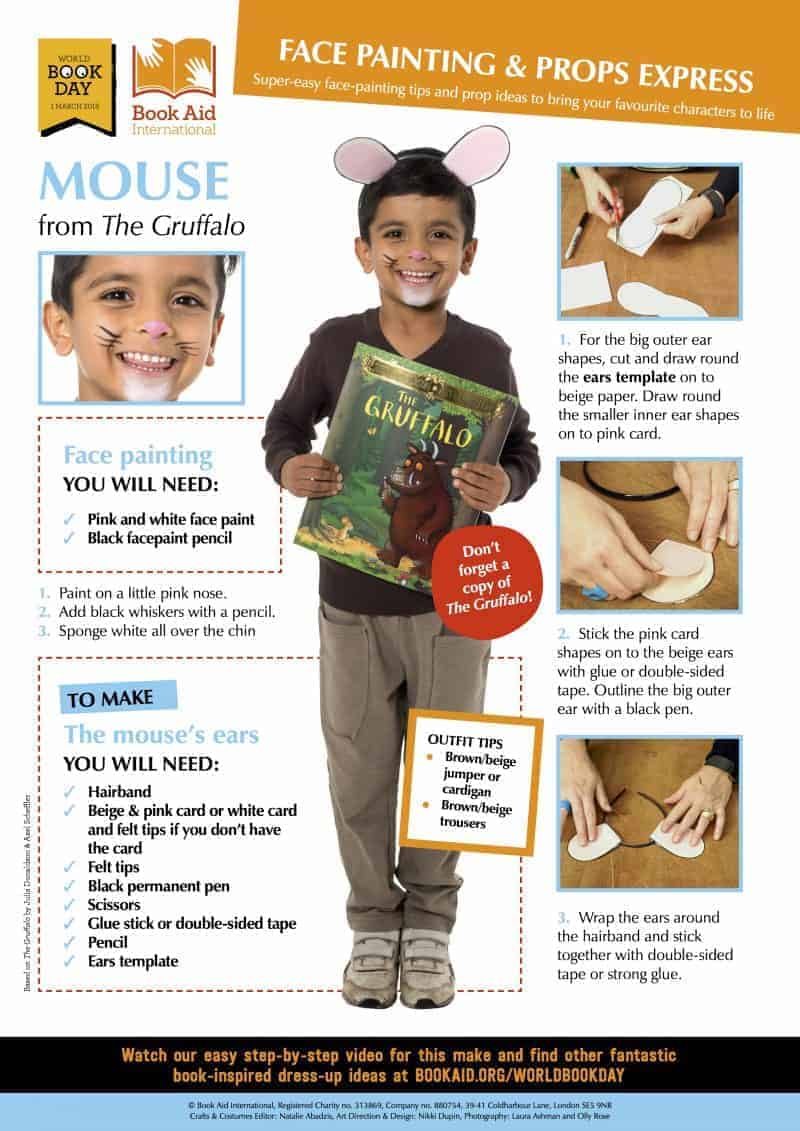 The charity's Chief Executive, Alison Tweed explained the impact that people who fundraise on World Book Day can have:
"As a parent myself, I cannot imagine sending my children to school knowing that they would have only an old, tattered textbook that they had to share with others and no reading books at all – but that is the reality for millions of parents around the world. At Book Aid International, we work to give as many children as possible access to beautiful, brand new books that will help them succeed in education and open doors to new possibilities. This World Book Day we very much hope you will help to send more books to people around the world who need them by fundraising for our charity."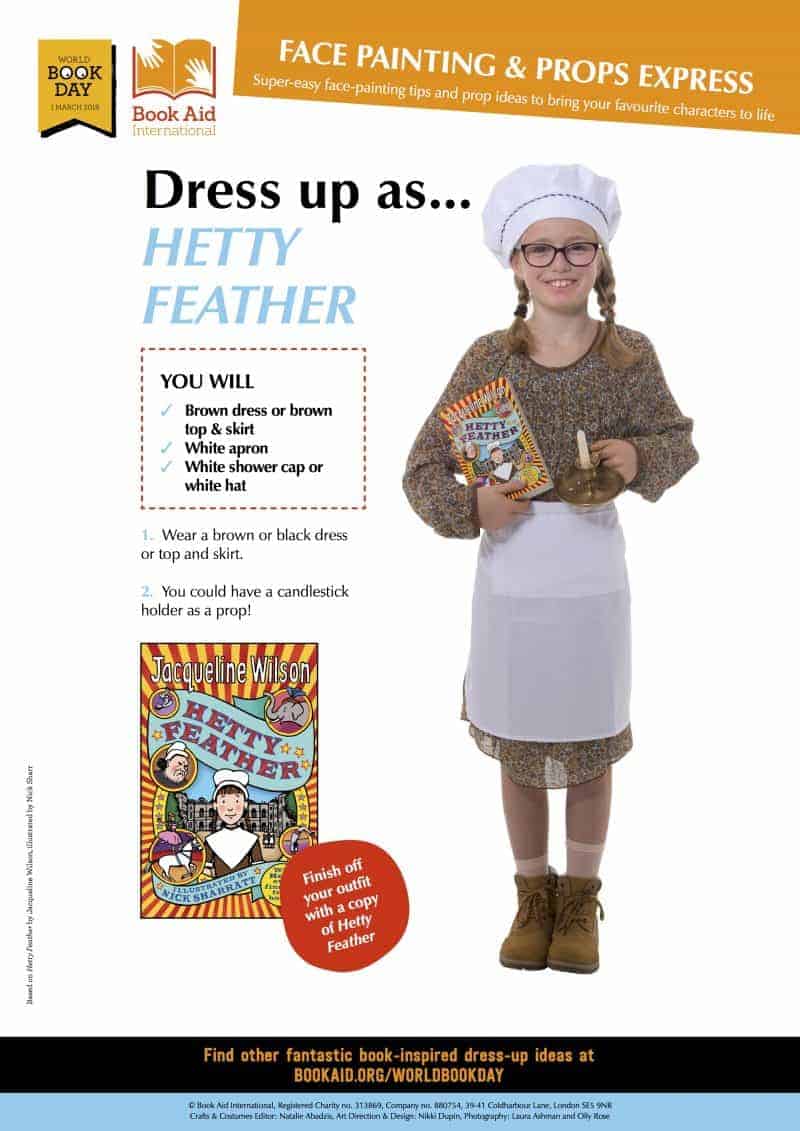 Every £2 raised on World Book Day allows Book Aid International to send a book to a school, library, hospital or refugee camp where people would otherwise have very few books to read.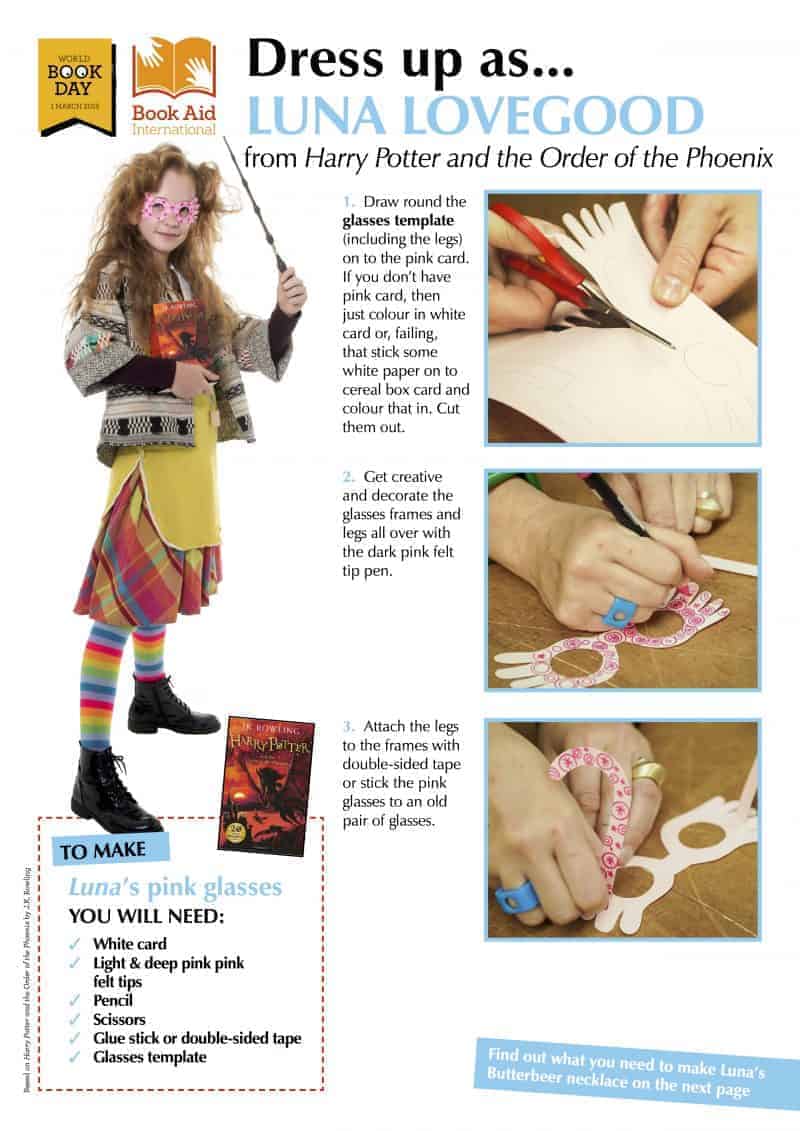 All 43 of the charity's dress up guides come with easy to follow step by step guides and templates. View the full costume list as well as lists of quick to make costumes and costumes which come with how-to videos by visiting www.bookaid.org/world-book-day-dress-up.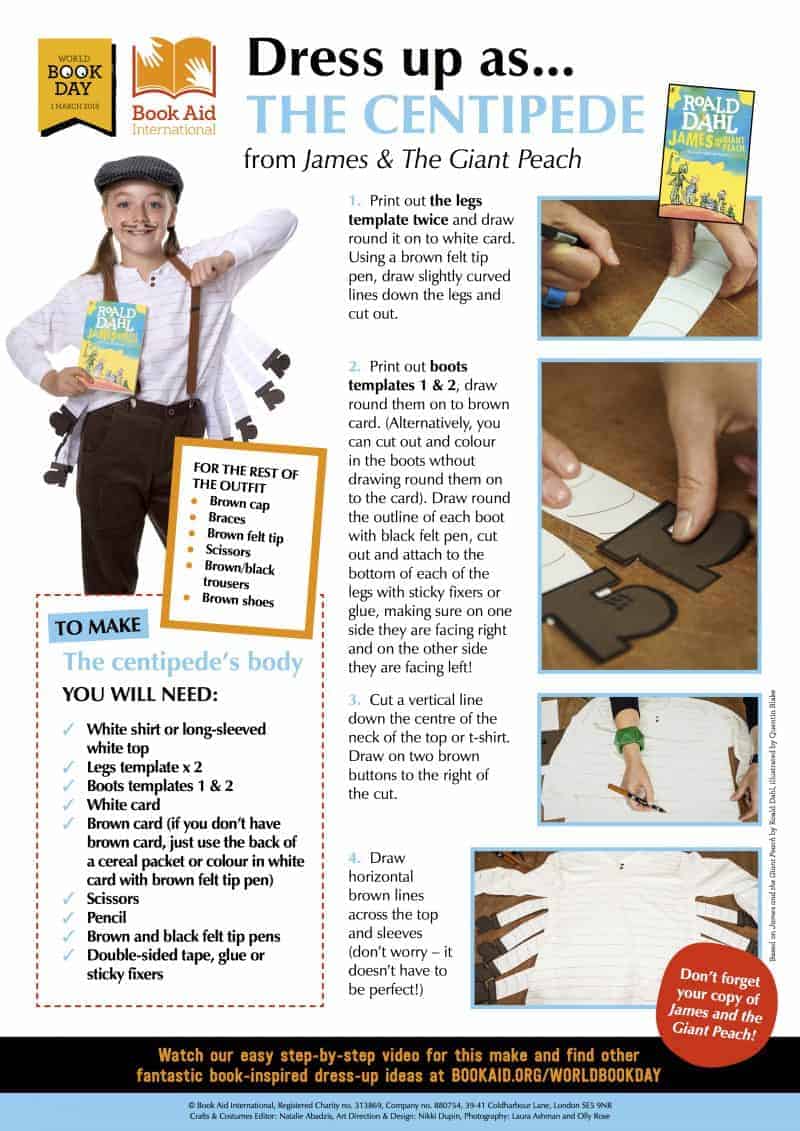 In addition to costumes, the charity also offers a range of fundraising ideas and fun activities for children and schools as well as a presentation and videos. To find out more about making Book Aid International part of your World Book Day celebrations, visit www.bookaid.org/world-book-day/ or contact the charity directly: