Using worry time to help anxious kids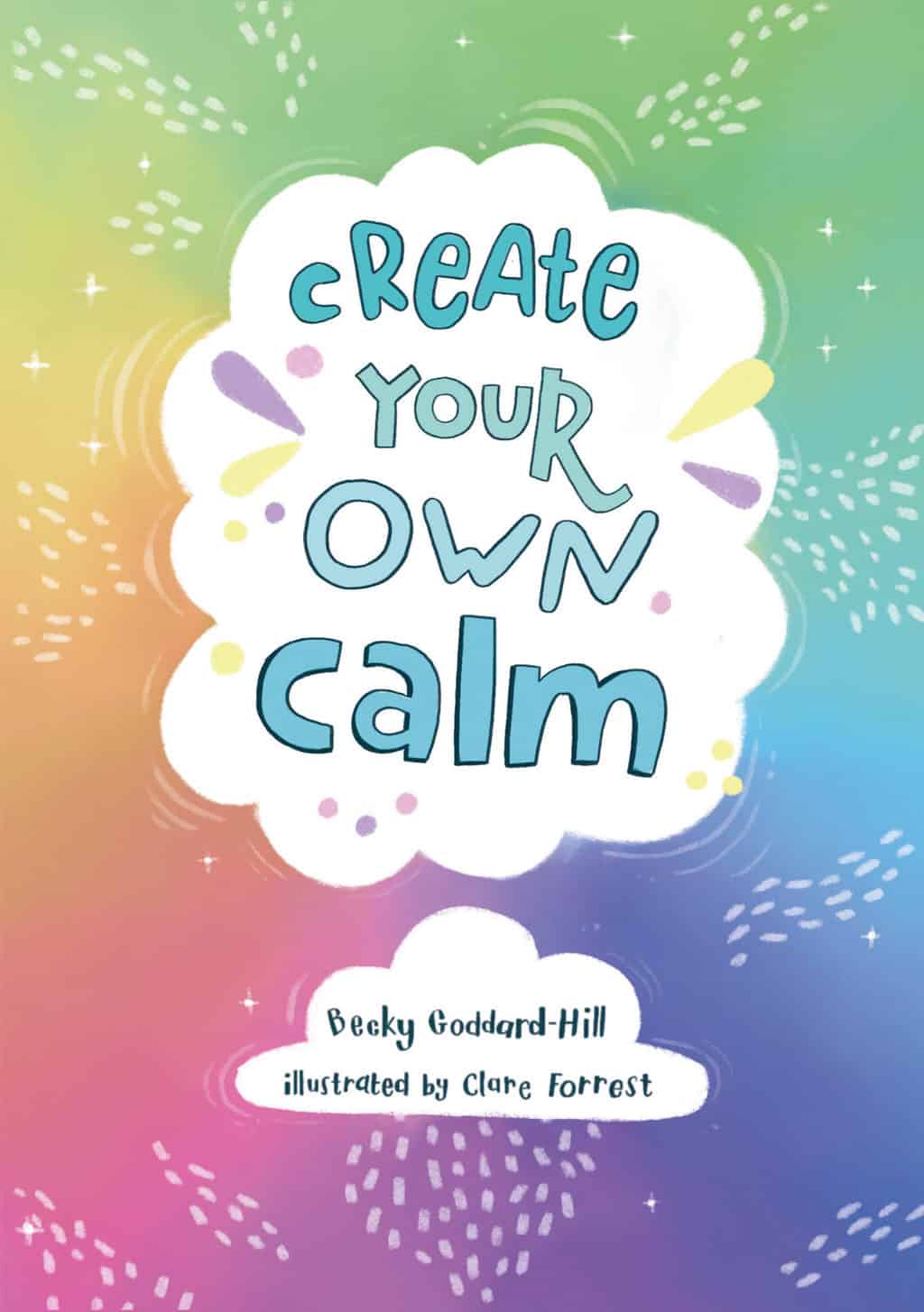 An empowering tool kit
Create Your Own Calm is a new activity book for 6-12-year-olds from children's therapist and wellbeing author Becky Goddard-Hill.
It contains 50 calming activities for anxious kids to empower them to manage their emotional wellbeing in fun and creative ways. 
Create Your Own calm gives children the tools to cope with life's stresses, builds their resilience and helps them manage their anxiety by creating a tool kit of calming responses to stress.
Included in the book are activities such as yoga, gratitude, baking, mindfulness, faulty thinking, nature crafting, earthing and so much more. The activities all empower kids to manage those big and often overwhelming feelings that make life so tough. But this lovely, illustrated and creative activity book doesn't feel a bit like therapy or teaching, it just feels like fun.
A word about Anxiety
It is entirely natural for all of us to have worries and fears at some points in our life. Anxiety can be defined as worries and fears that become unhelpful and intrusive.
In the UK, a little over 1 in 10 people have an anxiety disorder at any one time – That's over 8 million people – you can look at the indicators for this here (source)
If you are concerned your child has an anxiety disorders do talk to your GP or school nurse.
Many kids however simply worry TOO Much and get stuck in a bit of a spiral of thinking about their worries all the time. Worry time can really help kids like these.
Worry time
One of the activities Create Your own Calm that deals with worries encourages children to do these 4 things.
Identify what they are worried about and write it down or tell it to someone
Decide on a time to think about it (they may want to do this with you)
Distract themselves if it pops up again at other times
At worry time come up with lots of solutions to the worry (rather than just worrying about the worry)
Just through these simple steps of defining the worry, specifying a time to deal with it and taking a solution-focused approach toward it, kids can get back in control of their worries. Rather than have their worries are overwhelming and all-consuming worries become simply problems to be solved and to be dealt with in a specific time slot.
Kids will probably need a lot of help with this at first but it will feel so good for them to have some control they will soon get the hang of this.
As the Chinese proverb says so well –
That the birds of worry and care fly over your head you cannot change, But that they build a nest in your hair this you can prevent.
We need our kids to become problem solvers not problem dwellers – it will make them so much happier and so much more confident.
Becky Goddard-Hill is a former social worker and psychotherapist as well as being a certified life coach. She blogs at Emotionally Healthy Kids The first book in the Create Your Own series 'Create Your Own Happy' came out in 2018 has now sold over 15,000 copies.
Create Your Own Calm was is published by Harper Collins and is available on Amazon and in all good book shops, Earlier this year Becky also published Be Happy Be You – a happiness boosting book for teens along with Penny Alexander.