5 Things to Consider While Transitioning Your Toddler from a High Chair
Many parents wonder at what particular age their baby should stop using his high chair. While transitioning from a high chair to a table depends on different factors, there are certain signs you should observe to make this entire process smooth and effortless.
Is it Time to Say Bye-Bye High Chair?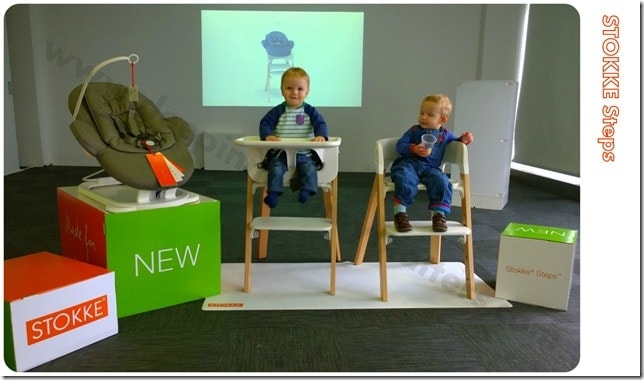 Whether it's because your child wriggles out of his chair every time you put him inside or the chair you bought from your favourite babies online store is creating chaos, there are many reasons why you may want to shift your little one from a high chair to a booster seat.
The High Chair is Creating Issues
If your toddler starts creating trouble whenever you get him inside his chair, or your home becomes a warzone at mealtime, it's a clear sign that you must look for ways to switch your baby to a table.
When a Child Seems Ready for the Transition
When your little one becomes independent and can follow the rules, you can shift them to a booster chair or a regular chair depending upon how well they can follow the basic rules and table manners.
Before making the transition, just ensure your child knows well that chairs are not for climbing or playing. You must also explain to them that they should remain seated during mealtime so that everyone can enjoy their food without disturbance.
As long as your baby can sit long enough independently without causing any chaos, it shouldn't really matter where they sit and eat.
When Your Child Can Unbuckle and Escape
You must switch from a toddler high chair to a booster chair or a table if your little one can unbuckle the harness or unlock the safety strap without any help.
Children are artists by nature and it takes them very little time to learn new things. When you see your little one unbuckling the harness independently, or climbing in and out of a chair, shift them to the better option where they feel more secure and comfortable. This could be a mistake new parents can make and put their baby's safety at risk.
When a Child Starts Imitating Your Actions
When you observe your little one imitating your every action, or when he wants to be just like his mum or dad, you can consider transitioning them from a high chair to their most-wanted BIG KID CHAIR.
You've Got a Little Tarzan
When you see your child climbing from one place to the other without support, you can switch him to a table.
At What Age You Can Move Your Baby From a High Chair to a Booster Chair?
Once your baby can sit up consistently on his own without any support (roughly 9-months and 12-months), he can switch to a booster chair or a normal chair.
But you must observe the signs (that we've discussed above) before making a transition because some toddlers are not ready to shift to the regular chair until they're between 18-months and 24-months old. So it basically depends…
Things to Consider While Transitioning Your Toddler Out of the High Chair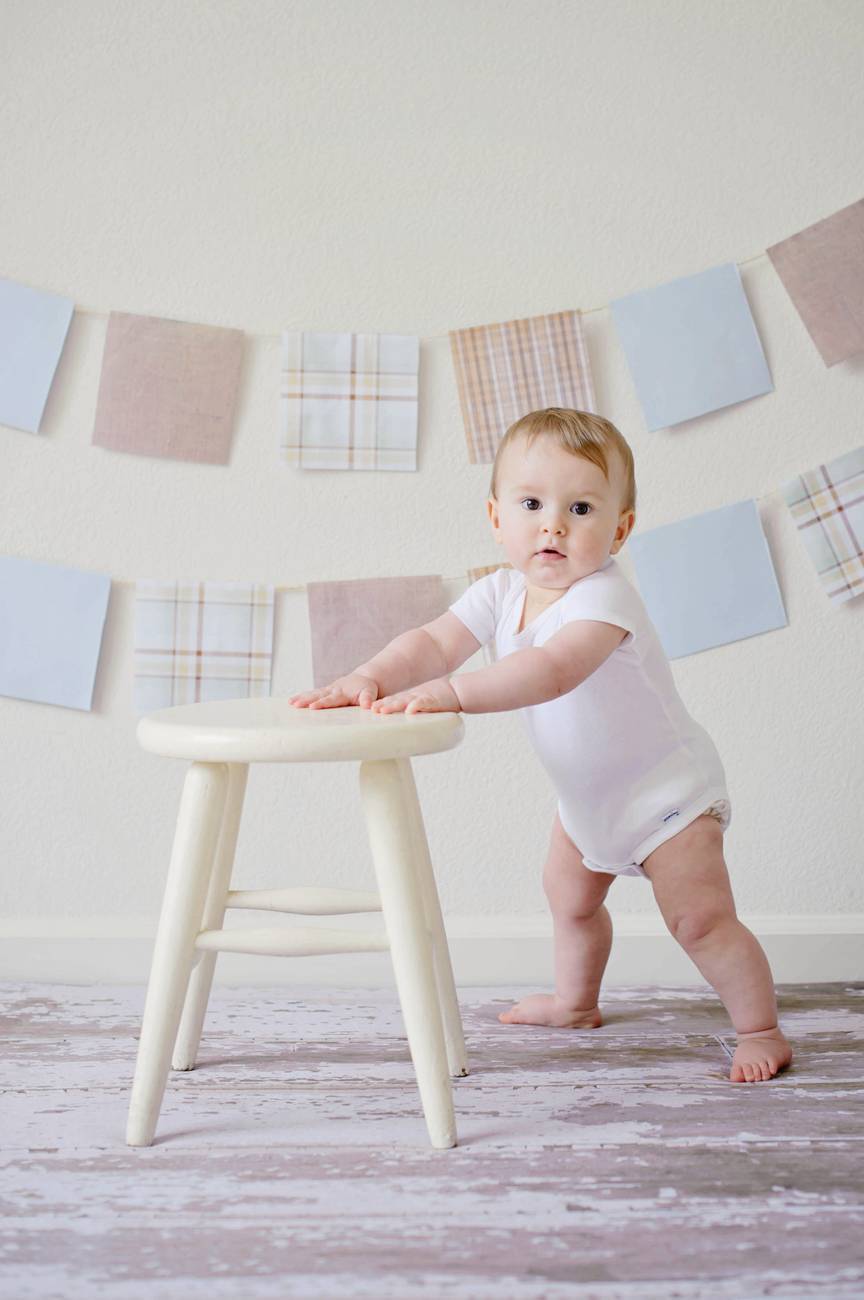 So you've already identified the signs above, and your baby is ready to say good-bye to his toddler high chair, but ever wondered how you make that happen?
Here, it is important to understand that the transitioning process varies from child to child. So, the one-size-fits-all rule doesn't apply here.
1. Don't Make it Forceful
First and most importantly, make the entire transitioning process gradual for your little one. Give your baby time to adapt. Especially if you have already invested in a feature-rich modern high chair with a footrest, you can give your baby some more time to learn the table ethics and other socializing rules before they start having meals with the other family members.
Alternatively, you can just start with snacks or small meals in the regular chair or a booster until you know your kid is ready to completely transition from a toddler high chair to a big chair.
2. Consider a Booster Before You Move to a Regular Chair
Instead of using regular chairs, make sure you start with the Booster chairs first. As these chairs feature safety locks and straps, they make the entire process a lot more streamlined and straightforward.
Choose a booster chair that includes safety locks and buckles for additional safety. Restaurant-style boosters are a big NO because they easily topple over and can cause injury.
Space-saver high chairs available at online babies' stores can also be a good option. You can fix this type of chair right on top of a regular chair. Simply decorate the chair with your child's favourite character's stickers to make the chair look more attractive and enticing.
3. Make it Fun
The best way to encourage your little one to sit with the entire family and enjoy dinner is to make this process fun. Switch off the TV, get rid of your cell phones, and enjoy the meal as a family.
Talk about your day, discuss your next-day plans, involve your baby, and make these moments worthwhile for everyone.
This small activity will keep your little one's focus on the meal, and they can eat better.
If your baby refuses to sit in a booster, then you can also consider investing in a child-size set of tables and chairs. Also, invite their friends and cousins, and let them enjoy a little tea party at the table.
4. Teach Your Child Some Basic Table Manners Before Making a Move
By the time you switch your toddler to the family table, just ensure they're aware of the basic table manners. You can keep the highchair with a footrest around for a few weeks. You can use that chair as a reminder by simply putting your child back into it if any undesirable behaviour begins.
5. Try to Eat As Many Family Meals Together as a Family
Children are smart and intelligent. They're capable of learning new things on their own simply by watching their siblings and other adults at home.
Try to have as many family meals together as a family. This can help your little one learn that family time is important. Also, they'll learn new things, such as how to use a fork and knife and twirl noodles.
Final Words
Not all high chairs you get in babies' stores online are created alike. Some of them are too fancy but come with almost zero functional value.
Make sure you invest in a convertible option that comes with footrests to ensure you can use them for a long period of time.
Also, go easy with the transitioning process. Even if your little one is taking a little longer to make a switch, let them be. Trying to enforce your decision on your toddler may result in some negative eating habits, such as throwing food or a loss of appetite.
All in all, there are no hard and fast rules on when exactly to transition your baby to a regular chair. The decision should be entirely based on your child's development cycle and learning capabilities.
We hope this article has cleared some of your doubts. Feel free to get in touch by dropping your questions and feedback below. We would love to hear back!