As much as the Beans and I love to do crafts, sometimes the house can be a little overrun with all of their nick-nacks and makes. I'm a hoarder too so I don't like to throw away anything they have made because they all hold special memories for me and I am a Mum who is all about the memories! So this Summer whilst trying to think up some craft ideas we could do together I spotted a photograph online of a Tie-Dye t-shirt. I watched a few tutorials and my mind was made up.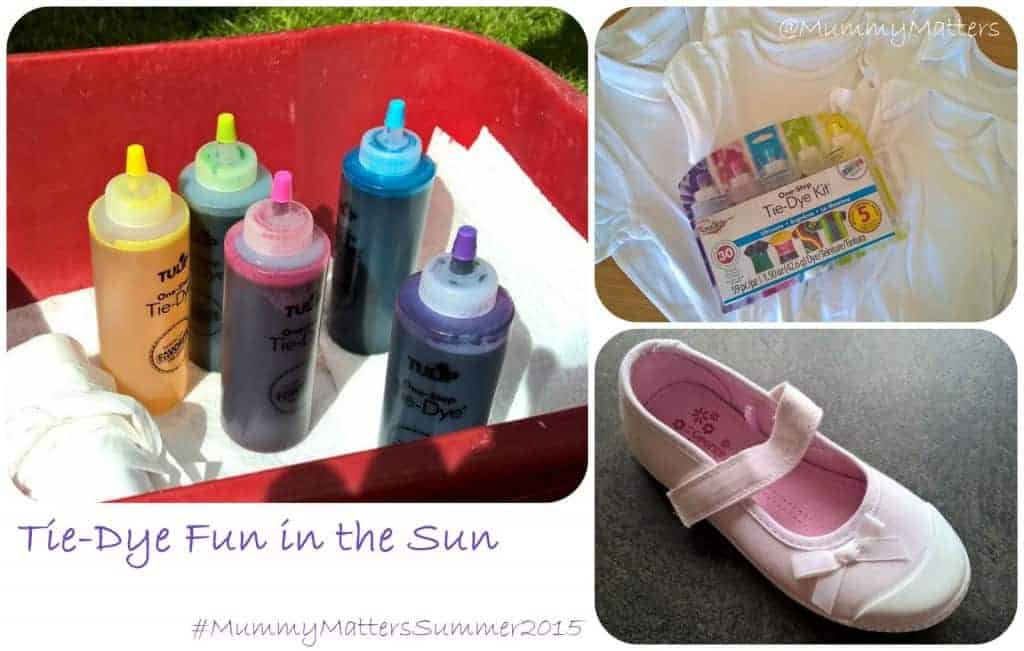 We popped to Hobbycraft and bought the Tulip Tie-Dye One Step kit and then into Asda to stock up on white t-shirts for everyone and a pair of white pumps for Little Bean and myself (why should I miss out on the fun?). Including the Tye-Dye kit I spent about £40, that included seven t-shirts, two pairs of white pumps and all of the Dyes and elastic bands.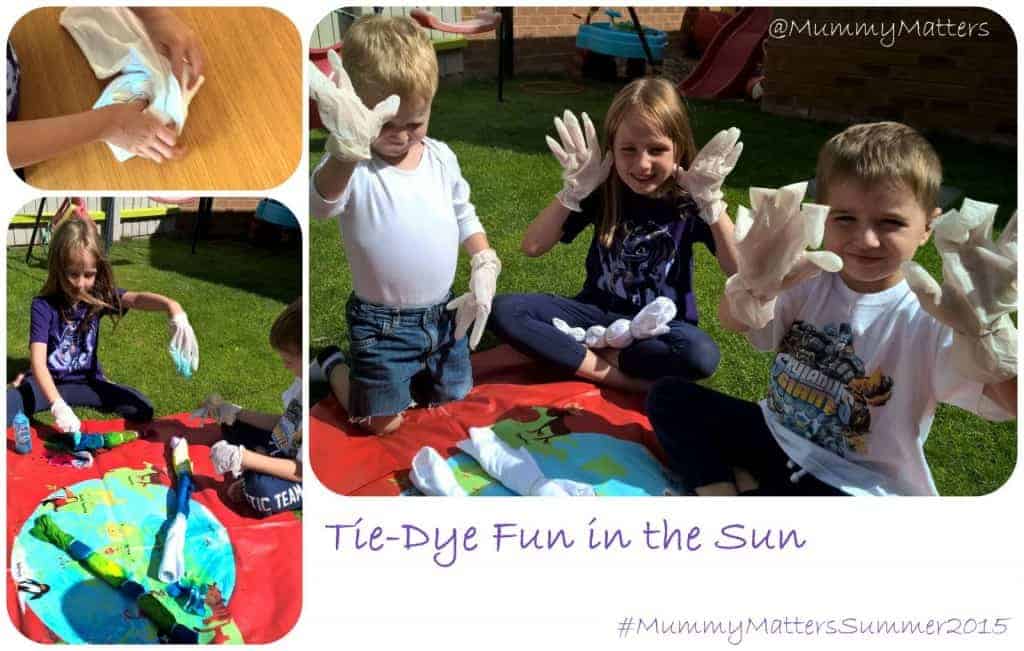 It was a beautiful sunny day so we set up our crafting camp in the garden, so we threw on our scruffy clothes, popped on some plastic gloves then folded and banded our t-shirts into various patterns. I let the Beans choose their own colours and to apply the dyes themselves. We got REALLY messy but we didn't care!! After each top was finished we popped them into separate bags and tied them up so we could leave them to soak for 24 hours before washing out.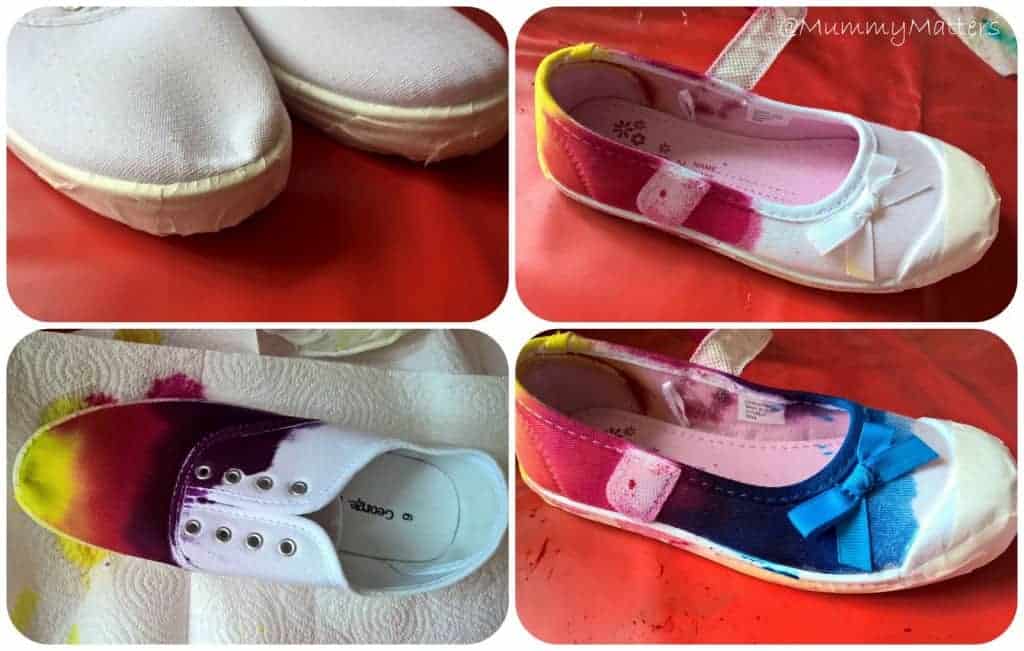 I had seen the Tie-Dye pumps on a YouTube video and thought they would be a fun addition to our Summer wardrobes so I set to work doing these ones myself. Before letting loose with the dyes I tapes up the white soles and toes of the shoes with masking tape and then using my rubber gloves I massaged the colours into the shoes allowing the dyes to bleed into each other. Again, the shoes were placed in plastic bags and tied up for 24 hours before washing.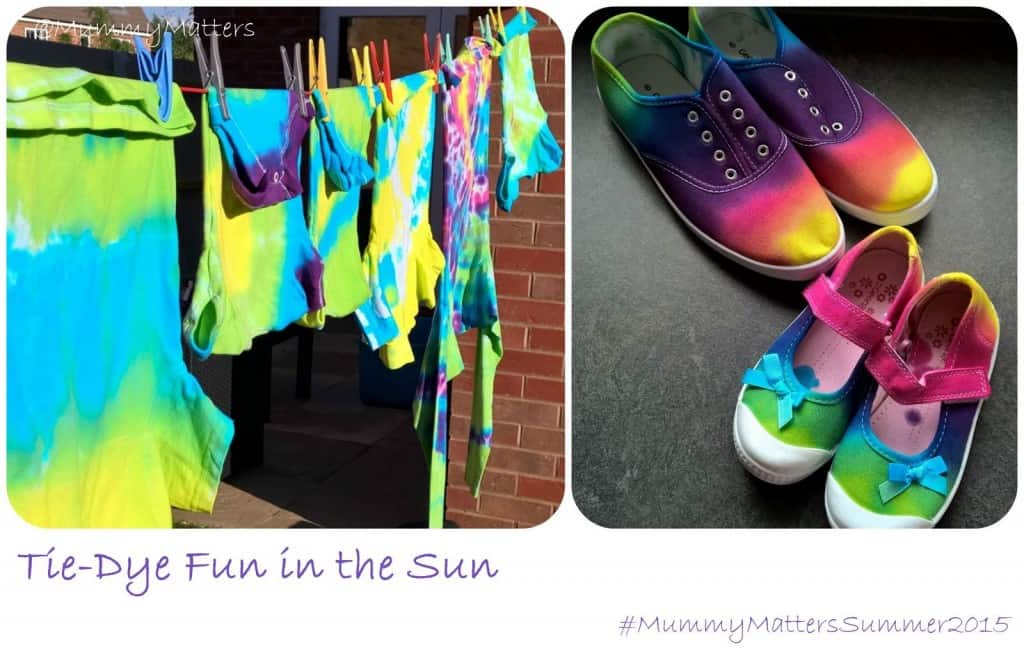 After 24 hours I took everything out of the bags and rinsed them in the sink until the water ran clear and then placed them into the washing machine on a 30C wash. We were VERY happy with the final results. Not only was it a fun craft to do but the Beans each had fun, bright play clothes for the Summer which they loved because they had made them by themselves.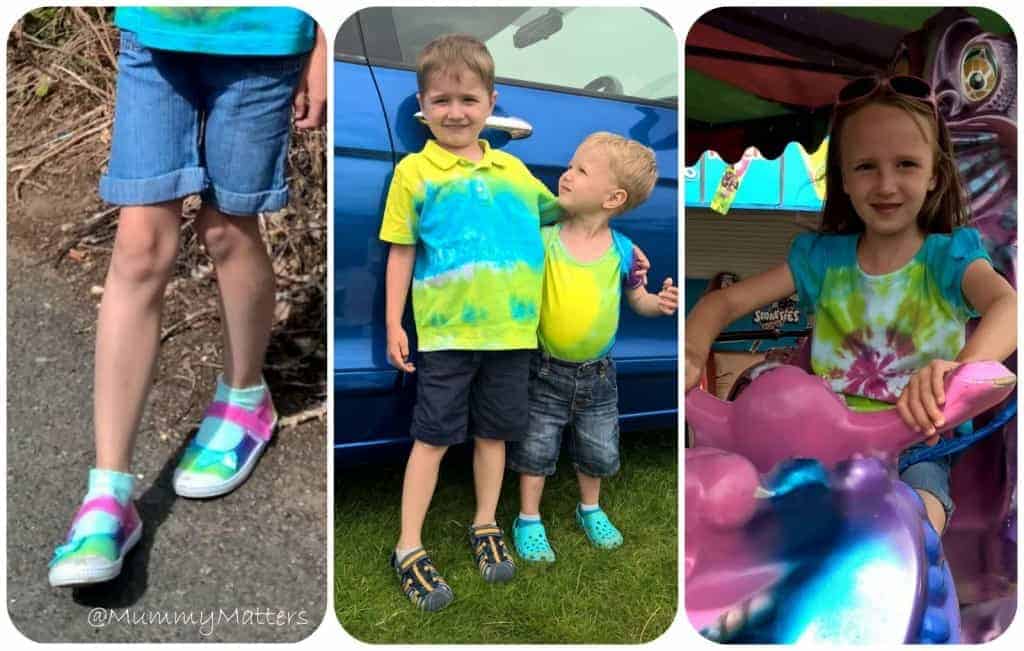 They also doubled as a great 'safety' garment on our holidays which had been another reason behind my wanting them to have them. The Tye-Die designs stood out in a crowd so I could spot them easily. They looked fun and cheerful and the Beans were happy to wear them, plus they didn't cost the earth so I wasn't worried about them getting spoilt. We shall definitely do this again next Summer.
Latest posts by Sabina Green (see all)