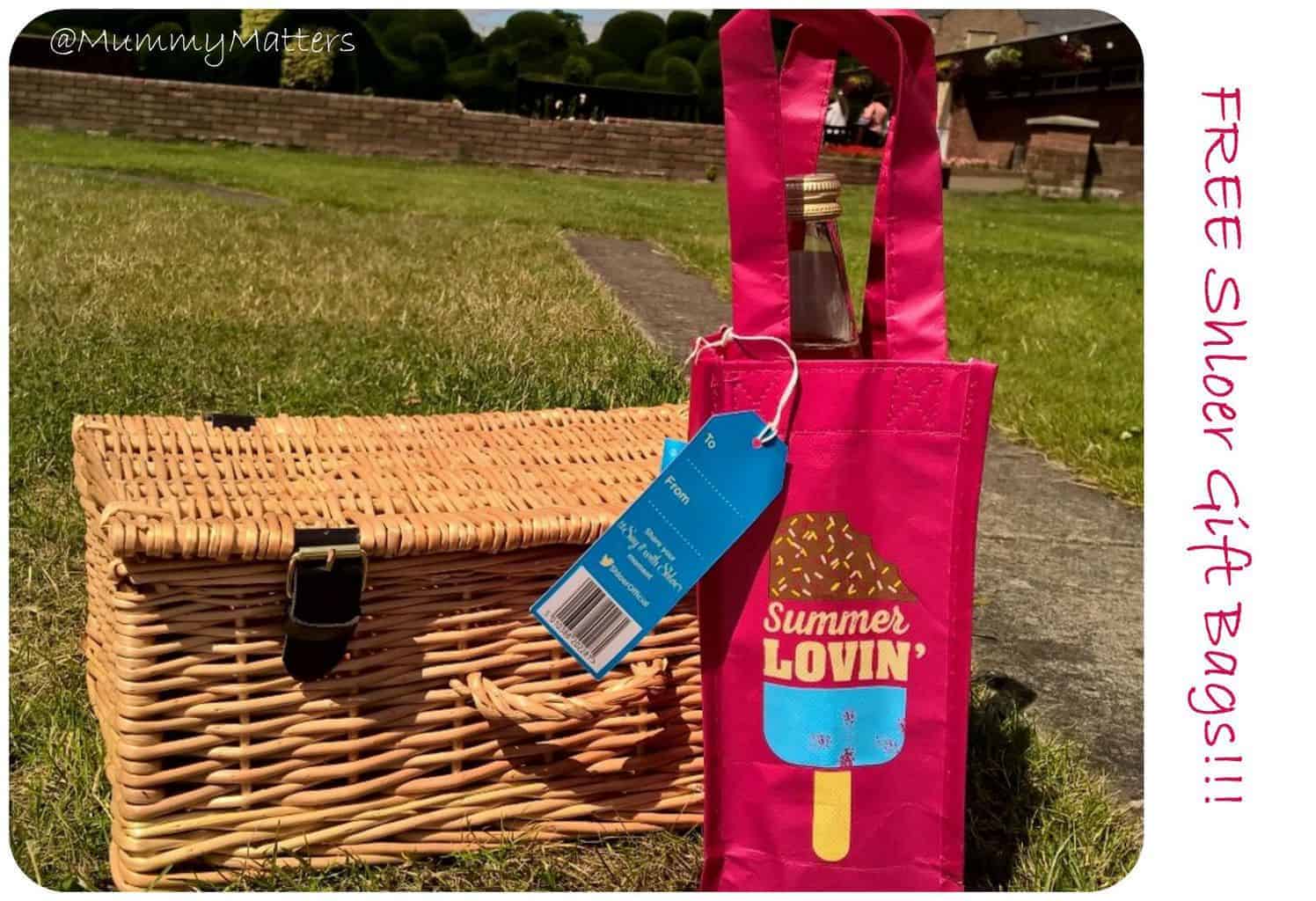 Grab your FREE Shloer Bottle Gift Bag!
I'm a bag lady! There, I said it!! By that of course I don't mean I live out of bags, I mean I love bags. Big ones, small ones, plain ones and fancy ones. I have always loved (and owned far too many) bags but that's a perk of being a female right?!
This Summer a new bag arrived in my life which was slightly different from all of my other bags because it was a vibrant pink bottle bag which I received along with a lovely bottle of White Grape Shloer and it has enjoyed many an outing over the Summer to our various picnics.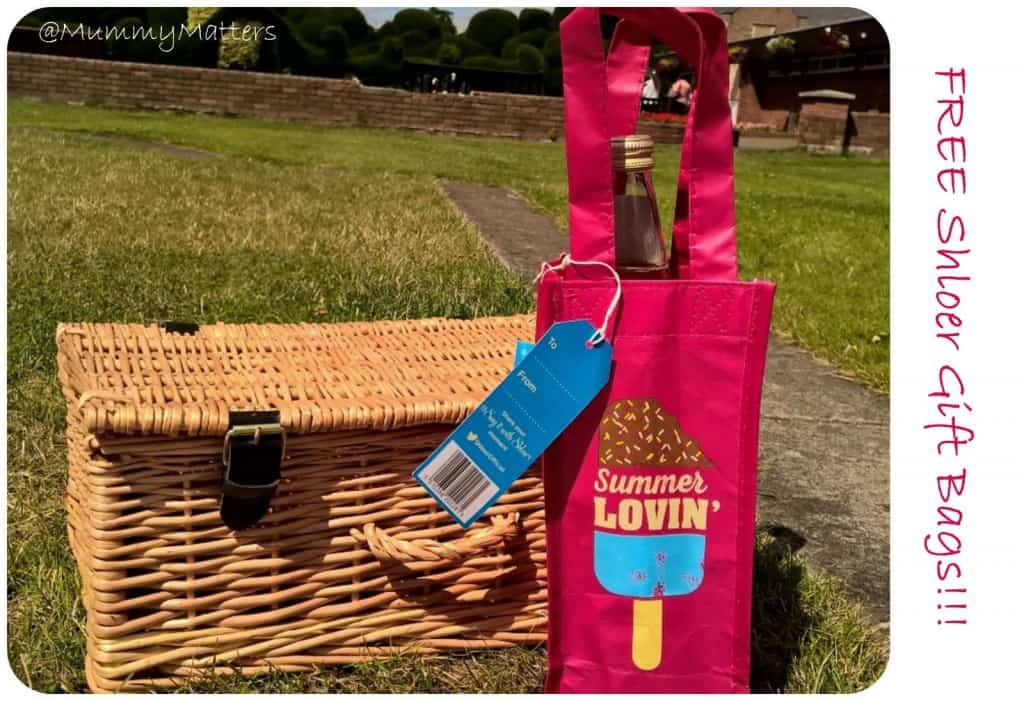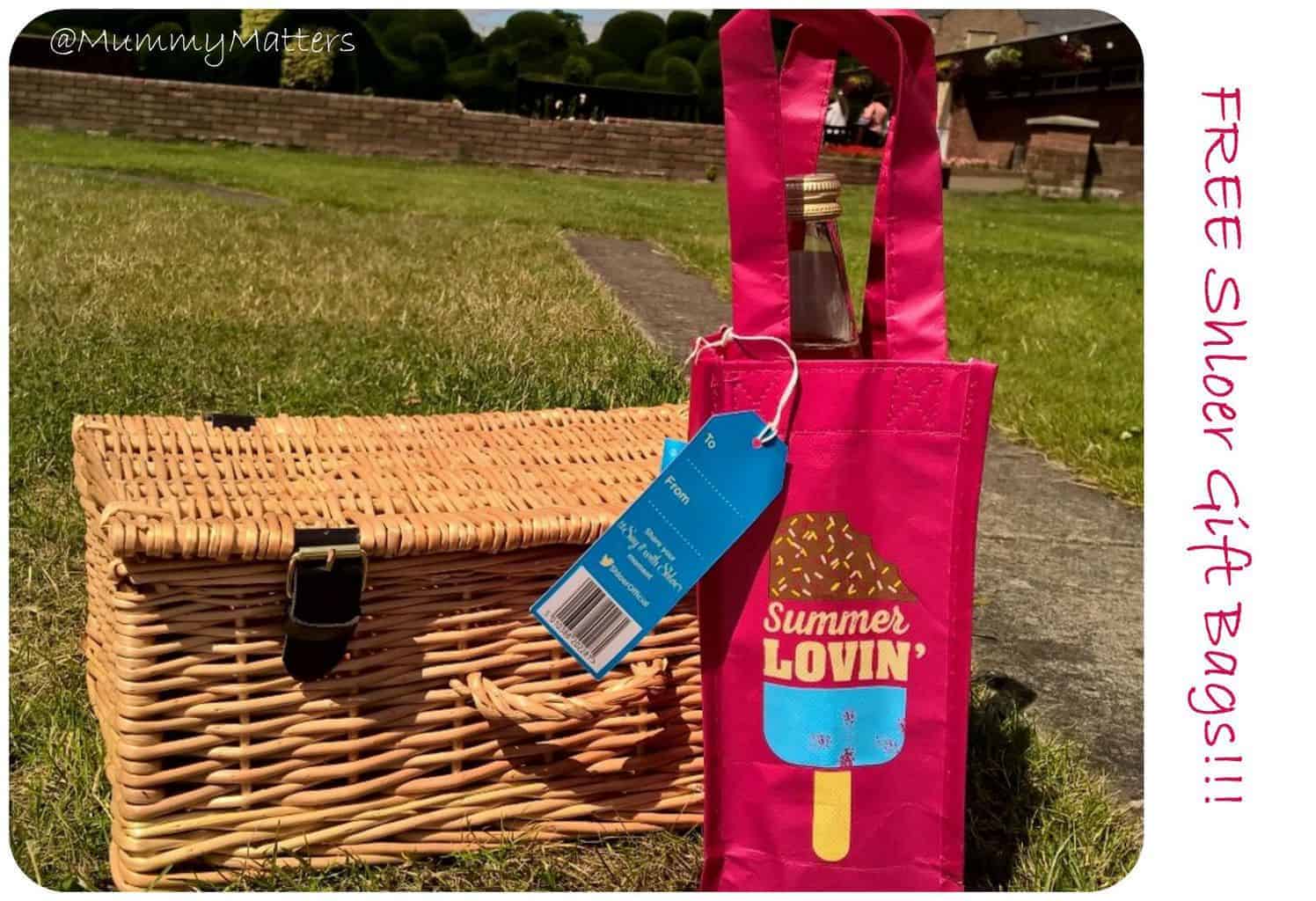 I first discovered Shloer when I was pregnant with Little Bean. Shloer offer a range of 11 different flavours; Red Grape, White Grape, White Grape Raspberry & Cranberry, Rosé, Apple & White Grape, White Grape & Elderflower, Shloer Light White Grape, Celebration Pink Fizz, Celebration White Bubbly, Shloer Red White Grape and new Limited Edition Strawberry Punch. I even used Rosé Shloer to keep our last pregnancy with Jelly Bean a secret until we'd had our first scan. Everyone was convinced I was drinking my favourite Rosé Wine and all said " . . . But you were drinking wine?" when we announced the pregnancy a few months later.
Shloer is a great sparkling non-alcoholic juice drink with no preservatives, artificial colours, flavourings  or sweeteners. This makes them ideal for the designated driver, Mum-to-be or simply those who want a crisp refreshing drink without the alcohol.
The vibrant bottle bags are made from a tough fabric and come in four bright colours, each with a fun slogan on them. They make a colourful addition to any picnic or party and fold up small enough to pop in your pocket or picnic basket when the party is over and the bottle is empty.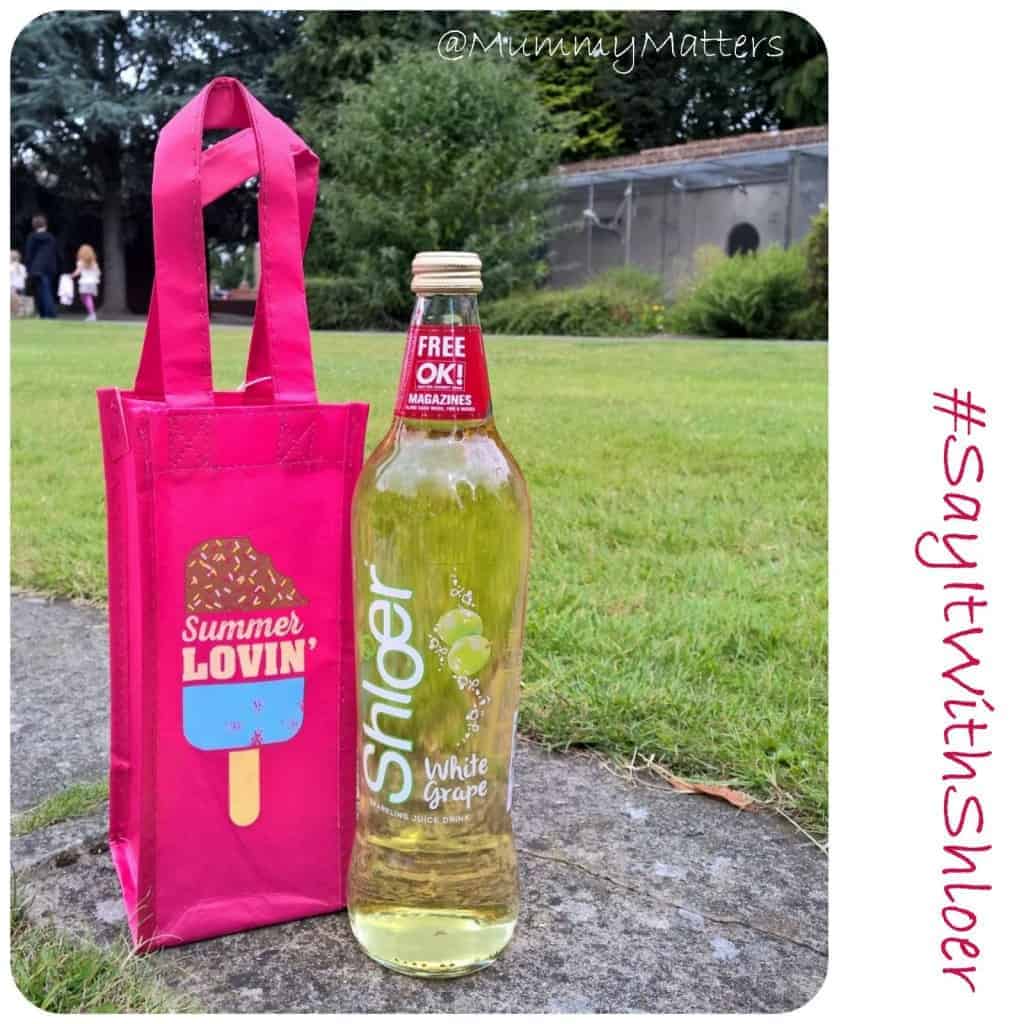 If you head over to Twitter you could win a party pack of Strawberry Punch by telling Shloer who you would like to share the sparkle with? Don't forget to use the hashtag #SayItWithShloer.
Shloer
promotional bottles are available from selected Tesco and Sainsbury's stores RRP £2.00 / 75cl bottles.
DISCLAIMER: I received a Bottle and Bag free of charge for the purpose of this post. All words, opinions and images are my own and may not be copied without my permission.