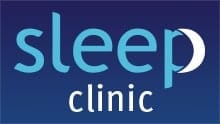 The Strange Nocturnal Habits of a Nation Revealed
Millions of us are being kept awake by the strange nocturnal habits of our other halves a new study has revealed.
More than half (55%) of us have been woken by our partner sleep talking, more than a quarter (26%) from laughing and one in ten from sleep walking, according to the survey of 2,044 people by leading bed manufacturer Silentnight to mark the launch of its first online Sleep Clinic this Love Your Bed Week.
One in 16 say their partner has tried to kiss them whilst dreaming, while a similar number have witnessed their other half raid the fridge and others have even watched their partner go into a public environment naked.
It's not just our other halves keeping us awake at night. Money worries (26%), stress (25%), noisy neighbours (25%) have all disturbed our shut eye. Almost one in ten men  (8%) blame their sex life for keeping them up at night.
It's probably no surprise, therefore, that many admit to falling asleep in some strange places. A sixth have fallen asleep on public transport, one in ten in the bath, and on the toilet, whilst one in 20 have even nodded off in a pub, bar or club.
The Silentnight Sleep Clinic is looking for volunteers
Working with resident sleep expert, Dr Nerina, Silentnight is searching for ten people with everyday sleep issues to take part in a four week Sleep Clinic.
Each participant will receive a personalised sleep plan from Dr Nerina, a Silentnight bed  tailored to their specific sleep issue, and be asked to feedback their experiences via weekly video diaries hosted on the Silentnight website. All of the information and sleep plans will also be available for people to follow along at home.
Other findings include:
Over three quarters (79%) of us admit to experiencing personal sleep issues, including

Snoring (51%)
Excessive sweating (41%)
Sleep talking (30%)

Lack of sleep leads us to experience:

Decreased concentration levels (29%)
Bad health (28%)
Increased arguments in the home (21%)

Almost one in four (18%) of people have changed their mattress to help them get a better night's sleep.
Dr Nerina Ramlakhan, Silentnight's sleep expert and a sleep therapist at Capio Nightingale Hospital, said: "Whilst the study revealed some of our more quirky bedtime habits, it's clear that as a nation there are many factors that are keeping us awake at night which can have a serious impact on our day-to-day lives.
"This is why I have joined forces with Silentnight to launch its first online Sleep Clinic. I will be providing personalised sleep plans for ten recruits suffering from everyday sleep issues. The Sleep Clinic is aimed at educating people across the UK that a few simple techniques can help the nation get a great night's sleep every night."
For more information and to take part in the Silentnight Sleep Clinic please visit www.silentnight.co.uk/sleep-clinic/ you need to apply before the 6th September 2013.
DISCLAIMER: I have received no payment for this post.