The kindness of others . . .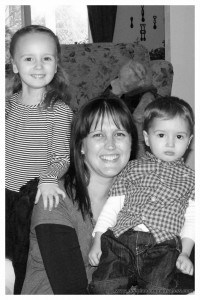 The past few weeks have been very difficult for me. I have found it hard work going from Mummy of two little tiddlers to Mummy of three and that really surprised me. I have always heard and read that going from one child to two was harder than going from two to three or more. I had survived two so surely this would be a doddle?
I suppose it was different circumstances since we didn't have the best start with Jelly Bean since we had to go back into hospital and then all the issues with feeding but i feel we are slowly starting to turn the corner in that regard.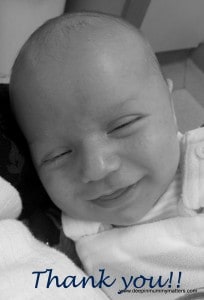 My family have been amazing, as i knew they would. We are very lucky to have very supportive parents, we would be lost without them.
One of my biggest fears was doing the school run, i have never been the best timekeeper since becoming a Mummy, i have all the best intentions but at the last minute it all seems to go wrong and i am late. I have had help with the school run and sometimes with collection too from my lovely neighbours (P&C) whose son is in the same class as Little Bean. Their help has been a godsend to me on the mornings when all is going wrong; when i am a zombie from lack of sleep, when Jelly Bean wants feeding five minutes before we are due to leave, you know THOSE mornings!
On other days when i have managed to get to school i have the task that is carrying Jelly Bean in his infant carrier as well as trying to carrying school bags, holding Beanie Boy's hand all whilst trying not to slip on the ice or snow. On these mornings either my neighbour (P&C) or a friend has met me at my car and offered to take Little Bean into school to save me getting the boys out of the car.
When i needed to take Jelly Bean to a hospital appointment and had no childcare for Little Bean and Beanie Boy (i didn't want them to see Jelly Bean having bloods taken) one of my other lovely neighbours' Mummy Bird stepped in and offered to look after them for me.
More recently i have been very upset by Little Beans behaviour and conflicting stories from school about how she is doing. Last night there was a knock at the door it was P&C offering me a book to borrow which tackled child behaviour and how to approach it. I have also received great advice and support from Beanie Boy's key worker at preschool who was also Little Bean's keyworker when she attended.
Last week my lovely cousin M arrived on my doorstep armed with lunch, cake and a giftbag containing a beautiful pamper kit and a box of chocolates for me because she thought i needed a treat. M has been at the end of the phone at all hours of the day with shoulder to cry on and words of comfort.
I have so many great friends who have been there to support me, as well as all my lovely friends online on Facebook, Twitter and my loyal readers.
I want to take this opportunity to thank you all for your support, you have no idea how much it means to me xxx