Step inside Boots Emporium and discover the latest #BootsBeauty treats
As Queensgate Shopping Centre in Peterborough was starting to turn off lights and pull down the shutters, one store was welcoming their VIP customers by invitation only to the unveiling of their special new shopping experience, Boots Emporium. We were greeted at the door with a choice of bubbly or pink lemonade and then directed up the escalators where we stepped out onto the red carpet with an Emporium laid out before us.
Introducing Emporium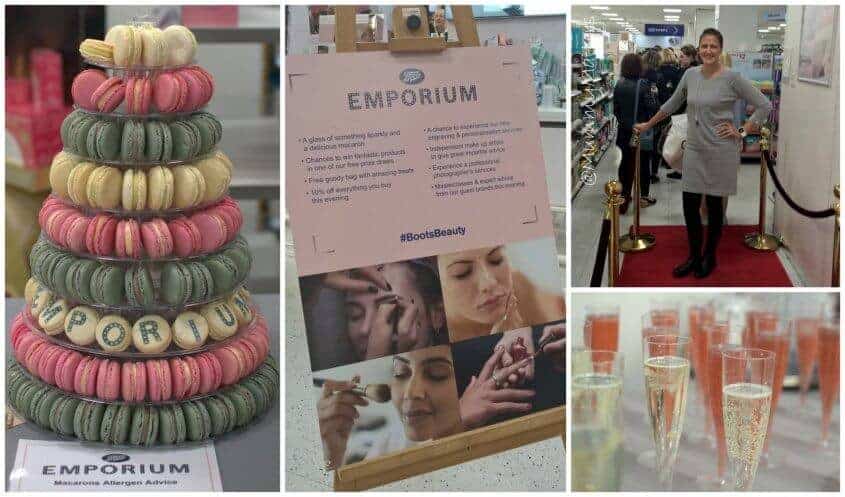 Boots Emporium can be found on the first floor of their Queensgate Store (and in stores near you) and cannot be missed. The Emporium is a showcase of all the latest trends and releases in the Beauty department as well as somewhere that you can actually touch them, test them and receive expert advice on the best products for you.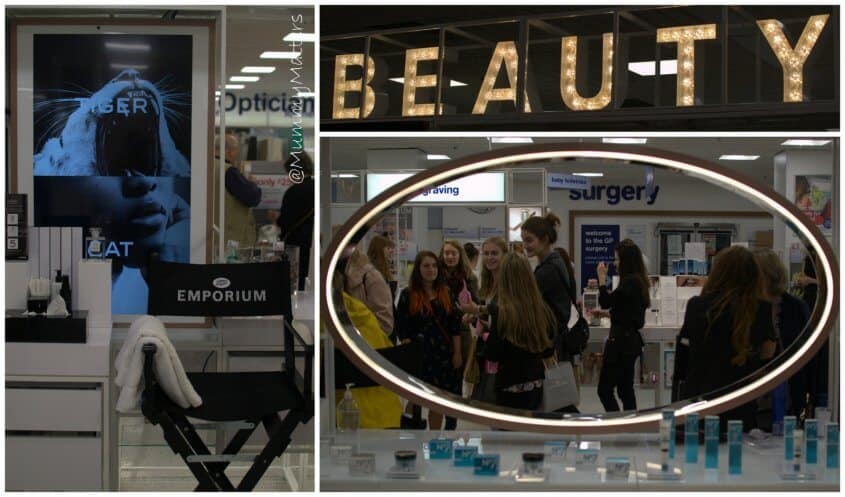 Within the Emporium, we were greeted by Store Manager, Anil Maloo, Beauty Manager, Jana and Janine from the Emporium Team who were very excited about the new arrival. They explained that Boots want to make their customers feel special, to give them a VIP experience when they walk into their stores in search of the latest #BootsBeauty must-haves.
Special Gifts for Special People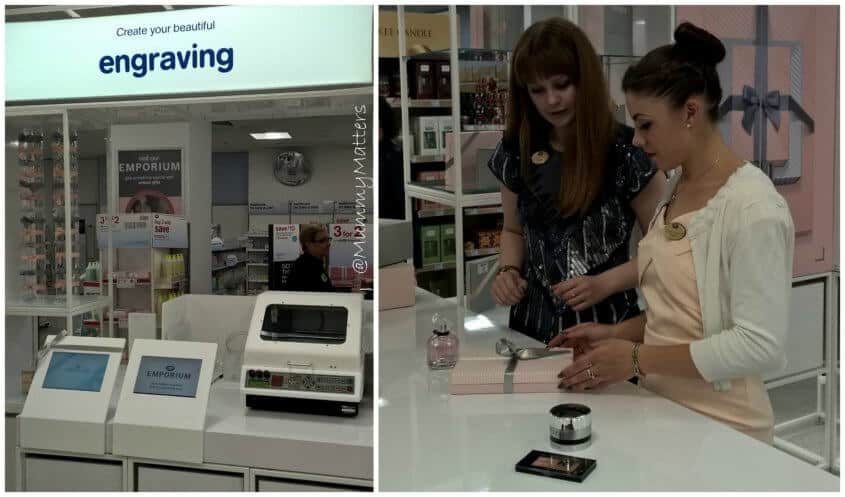 At Christmas, we all love to present loved ones with gifts that will bring a smile to their face letting them know how much they mean to us and with Boots Emporium you can do just that. Whether you are buying a special bottle of perfume, a set of make-up brushes, make-up palettes and more, you can have them engraved with your own personal message, long or short for just £3.
Once you have selected the perfect gift you can have it beautifully gift wrapped in the gift box of your choice and finished off with a beautiful personalised ribbon. Now that's how to earn brownie points on Christmas morning.
Benefit the savings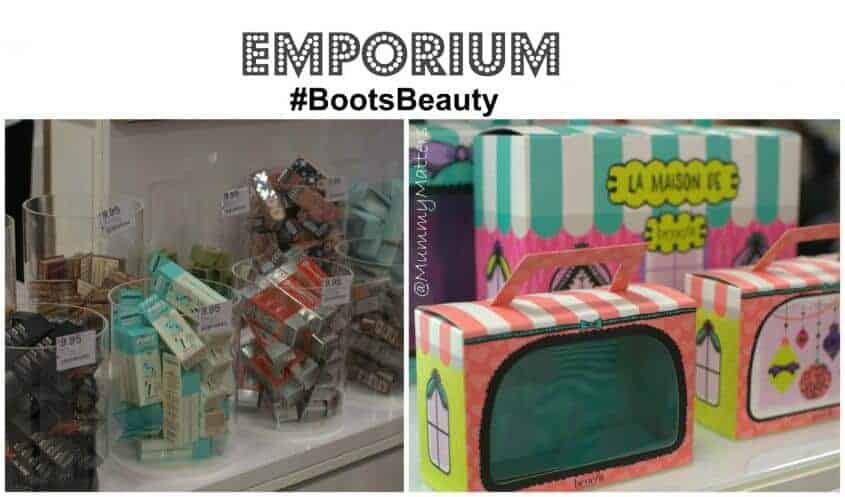 Ever since my Brow Consultation at the Benefit counter in Boots Queensgate I have become a Benefit convert and I love their makeup so I was quick to spot the Benefit bargains in Emporium. They have a pick 'n' mix counter of Benefit and Estee Lauder goodies which are £9.95 each or 4 items for £25 all packaged up in a beautiful gift box. How about that for great savings, I shall be paying them a visit again VERY soon.
Exciting new products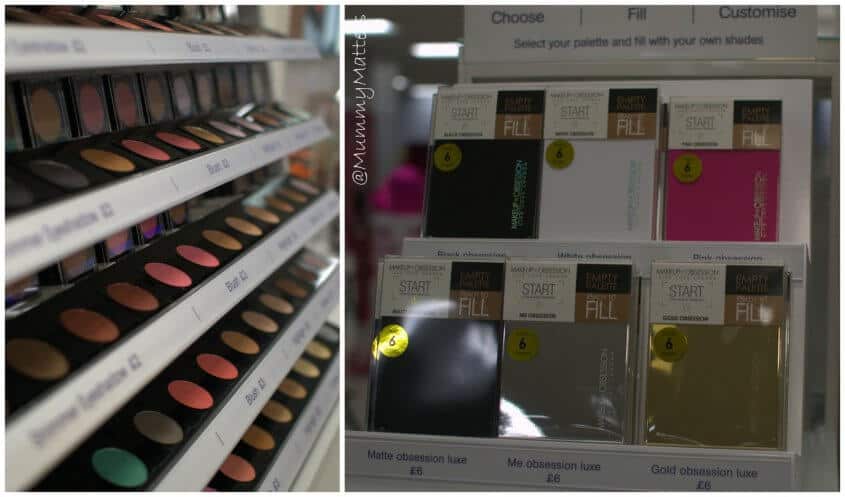 With Christmas just around the corner Boots are pulling out the stops with their new ranges of gorgeous beauty products. One such product which I really loved were the Makeup Obsession pallets. You start by choosing the colour and size of the pallet and then fill it with your choice of makeup. Shoppers can choose their favourite shades from eyeshadows, blushers, contouring and highlighters and then of course you could have the palette engraved for the really personal touch.
A trusted favourite Chanel No 5 has been reinvented in the form of Chanel No 5 L'eau. The tag line is 'You Know Me and You Don't' and it fits so well, when you first catch the scent of Chanel No 5 L'eau, you know it is distinctly Chanel yet there is something different about it.
Composed by Chanel perfumer Olivier Polge, N°5 L'EAU features dynamic, crisp top notes of Lemon, Mandarin and Orange that reveal lightheartedness and transparency. The emblematic heart of the bouquet unfolds with Rose, Jasmine and a new fraction of Ylang Ylang, more modern than ever. Behind this floral whirlwind lies an unprecedented sense of liveliness: the vibrant echo of Cedar, accompanied by soft and cottony Musk notes.
To demonstrate the youthful feel of the fragrance customers were invited to take a seat and choose a temporary Chanel tattoo which was spritzed with the fine mist of the new Chanel scent. Whilst waiting for the temporary tattoo to take the Chanel expert told us more about the fragrance and what we could smell.
Savour the pampering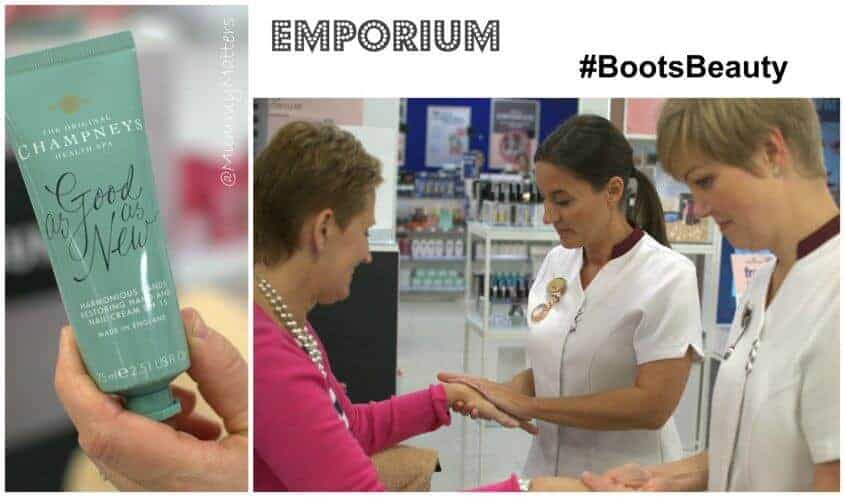 On the launch night, we were treated like VIPs and received lovely special treatments to mark the occasion. Mum and I paid a welcome visit to the Champneys' ladies who gave us both a wonderfully relaxing hand massage using Champneys as Good as New hand and nail cream which did exactly what it said on the packaging. My hands still feel great today.
Makeup Masterclass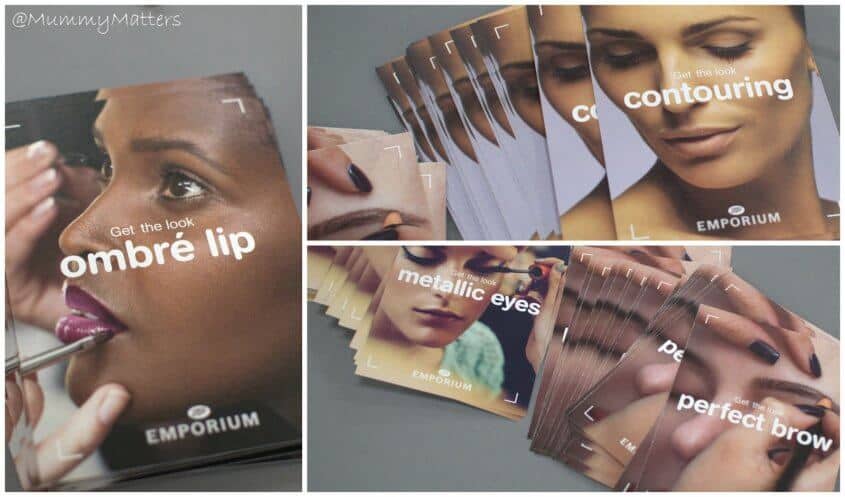 If like me you've lost your way a little when applying your makeup then Boots Emporium is on hand to give you a Makeup Masterclass. I found these 'how to' cards really helpful, it's a bit like the recipe cards you see in the Supermarket only they are for your perfectly made-up face instead. Of course, if you prefer you could always just ask for their Expert help instead as I did. I fancied having a go at Ombre lips so I popped along to the NYX counter and had them done for me and then afterwards I got to have my photograph taken by a professional photographer and had it printed there and then! This is me with the lovely Jana whom I mentioned earlier, what she doesn't know about beauty isn't worth knowing!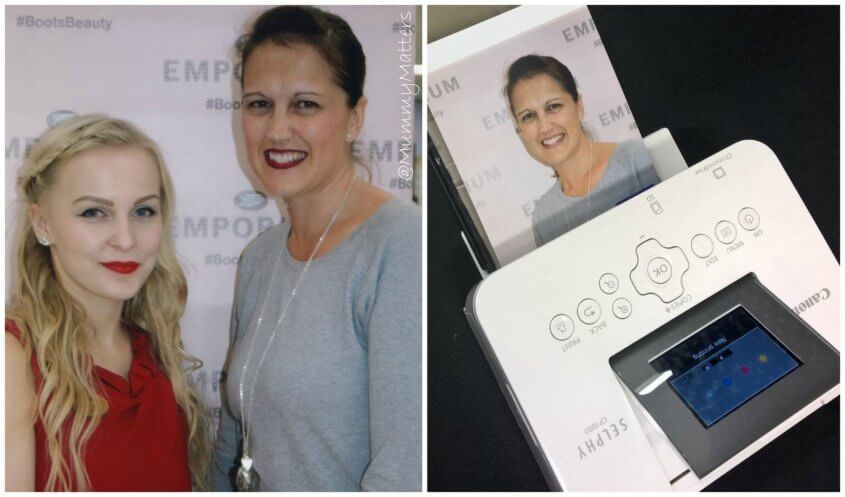 A hands-on shopping experience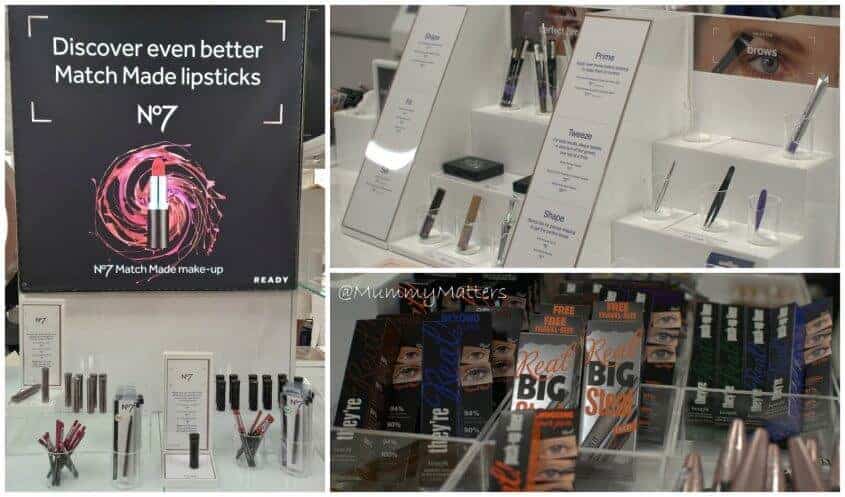 Don't you just hate it when you want to buy something new and know that you are getting the product you really want before you get home. Take me with tweezers, I'm really picky about the sort of tweezers I like, I won't just have any old pair and I like to feel the tips of them but so often they are wrapped up in packaging that you aren't allowed to open. In the centre of the Boots Emporium, they will have a 'tester area' where they will change the products around so that you can always try something new, the tweezers will be out, the makeup palettes open for testing along with pencils, lipsticks and all that you need to get the look you want.
Christmas Gifts Galore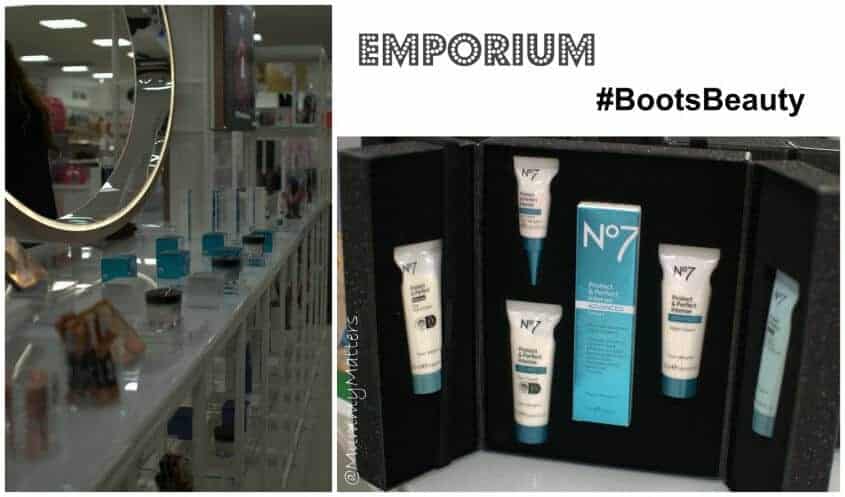 Boots has always been well known for their fabulous range of Christmas Gifts and they won't be letting anyone down again this year with their beautiful gift sets, quirky beauty baubles and pamper presents.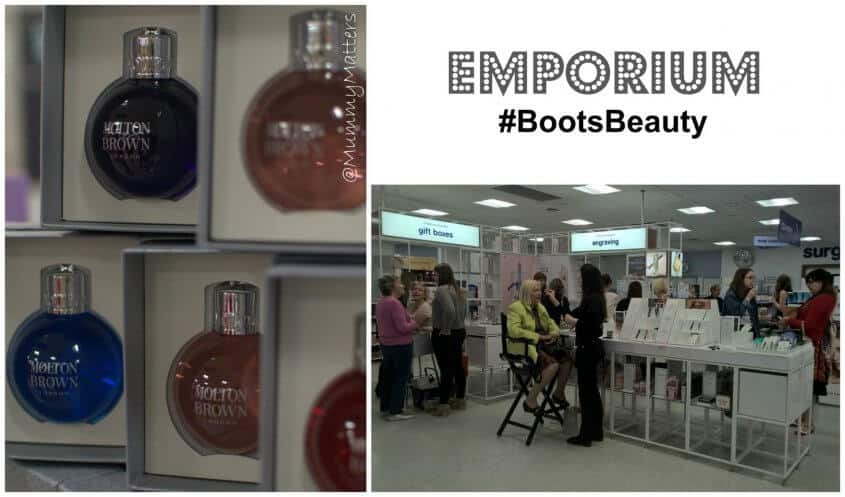 When you have finished all your shopping you could pop into Emporium and grab yourself a mini-makeover whilst the lovely ladies do your engraving and wrapping. I'll bet your Christmas shopping will never have been so stress-free!
DISCLAIMER: I was invited along to the Boots Emporium event so that I could share my experience with you. I received a lovely goody bag to say thank you. All words, images and opinions are my own and may not be copied without my permission.