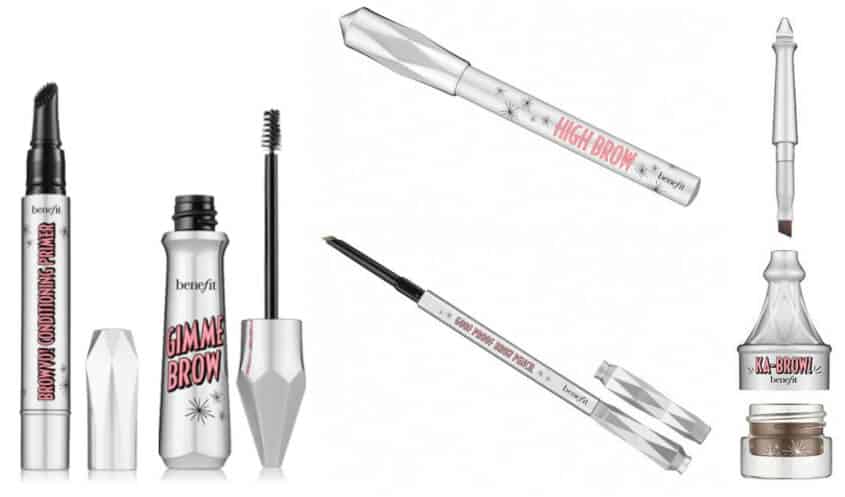 Making the most of my Brows with Benefit Brow Launch #QBlogger
When I look back at my Wedding and Honeymoon photographs, just before I fell pregnant with Little Bean I'm shocked by how much my face has aged over the past 8 years. Must be all those sleepless nights!!! Before having the Beans I rarely left the house without make-up on but in recent years this has become the norm because, as every Mum will tell you, getting out of the house with a newborn plus one or two other children is like a military exercise and so often the make-up would be the one thing I would decide I could do without. Now that Jelly Bean is 3 years old I'm starting to claw back little bits of me-time and I'm starting (at last) to get more organised when leaving the house and so there are days now where I do manage to pop a bit of make-up on and instantly I feel better about myself.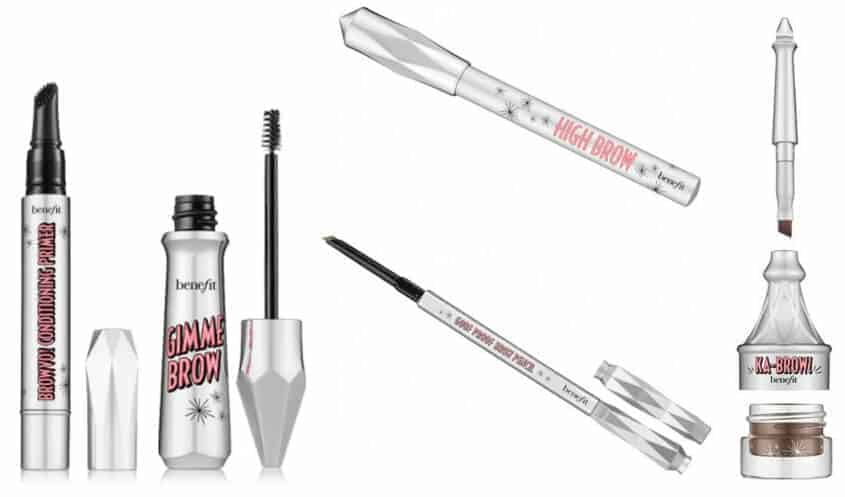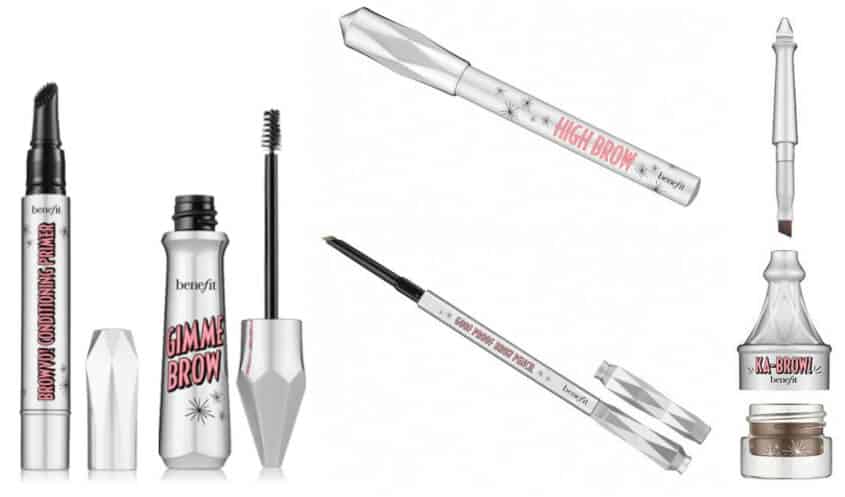 There is, however, one area of make-up that I have NEVER paid attention to and that's my Brows. I have plucked them since I was a teenager (what a bad move that was) and have been trying to rectify my 'shape' choice ever since. I now have my Brows threaded, when I remember, but I still haven't had them properly shaped so I just tend to hide them under my fringe wherever possible.
So a few weeks ago when I popped into my local Boots in Queensgate Shopping Centre to meet Nisha for a chat about upcoming events in the store, she suggested that I might like to come along for the Benefit Brow launch. I admitted to Nisha there and then that although I had heard of Benefit, I had no experience of them at all because my make-up bag contents haven't been updated in approximately 20 years – now that's a scary thought! Nisha introduced me to Sam on the Benefit Counter and we hit it off immediately. Sam booked me in to go back for a consultation a couple of days before the official launch and so I made a note in my diary to book out some 'me-time'.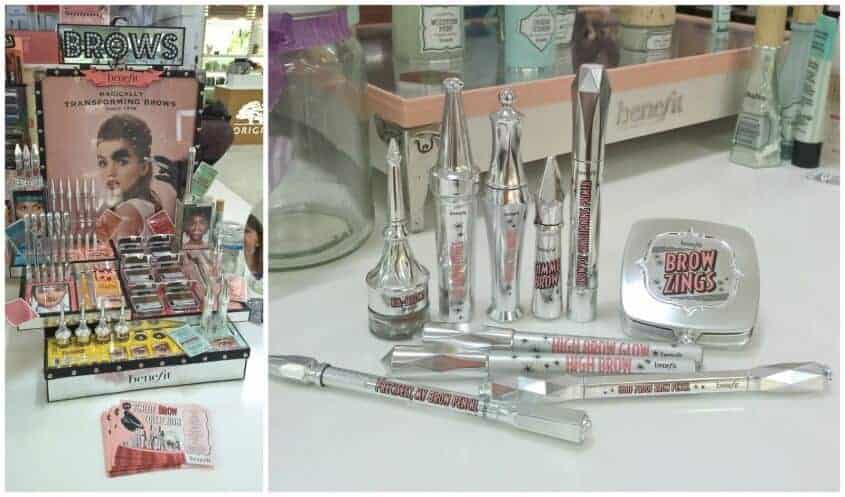 Just like when I had visited the Liz Earle counter back in May, I was instantly put at ease sitting with Sam at Benefit. I was instantly in love with all of the beautiful packaging of the Benefit products, so girly and retro, just the style I like. I also had a giggle at the names of some of the products, Sam commented that Benefit like to be different and stand out from the crowd, they don't like to take life too seriously and I like that in a brand. It makes it feel more approachable.
I admitted to Sam that I was a little anxious about my consultation as I had visions of walking out of the store with big black slugs across my forehead, something I was keen to avoid. I'm a 'natural' person so I wanted a natural look and Sam assured me that we would easily be able to achieve this.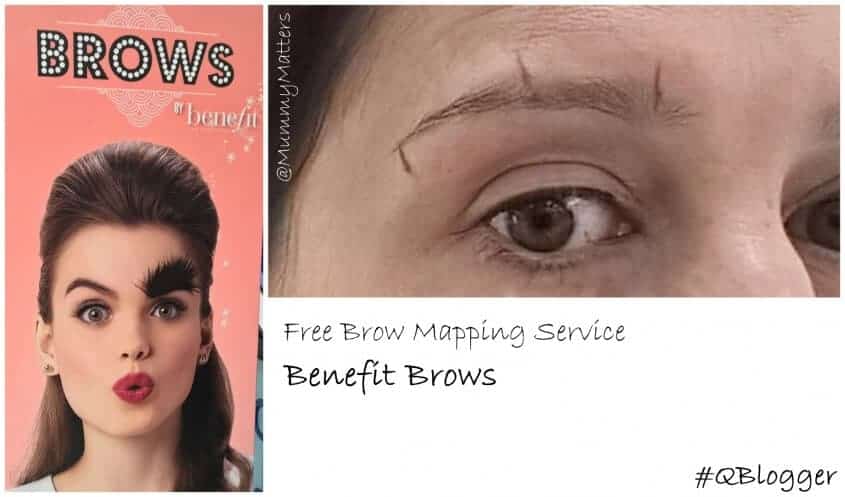 She began my 'mapping' my Brows and explained how to do this – pop along to your local Benefit counter and they will be able to do this for you quickly, free of charge. The marks on my Brows show where my brows should start and finish and the centre mark is where my arch should be. I had one out of three in the right place!
Sam began by applying a base to my face using PoreFessional and Hello Flawless in Ivory, both products felt amazing on my skin and gave me a natural, matt finish which I loved instantly. She added a hint of colour to my T-zone with Hoola bronzer and then she set to work on my Brows! Whether your Brows are thin and skimpy, shapeless or patchy, Benefit have a product to go from magically transform them to Wow Brows.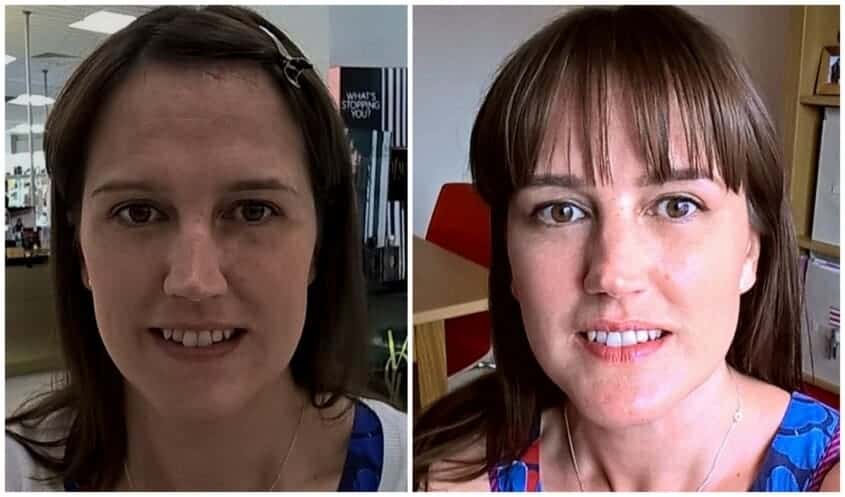 When working on my Brows, we decided to use Goof Proof, Gimme Brow, High Brow and BrowVo, although I have to admit I really like KaBrow and BrowZings too – heck I would quite happily have had the whole range if I had the pennies in the bank to fund it. I shall definitely be buying myself some BrowVo and Sam kindly gave me samples of Gimme Brow and Goof Proof which I am getting to grips with at home. Gimme Brow is great for Volumizing and Goof Proof is for Super Easy Brow-filling and shaping.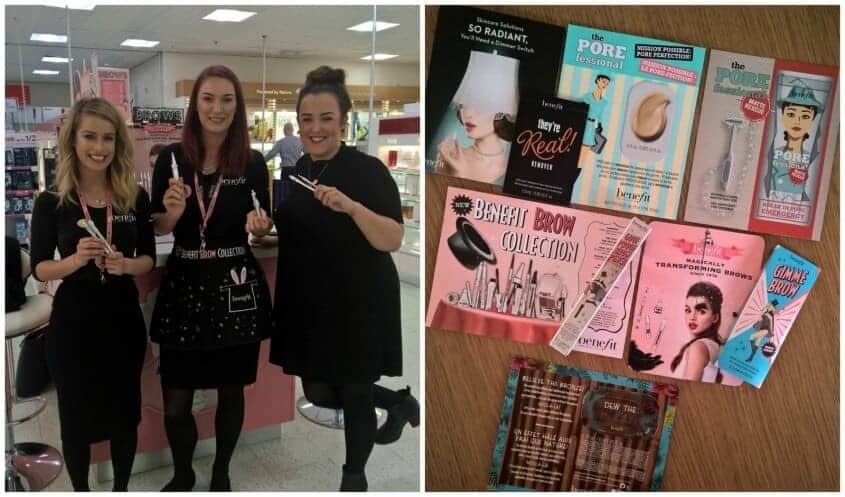 Since my visit to Benefit I have noticed that I am looking at everyone's brows and surprised by how many people I know really take the time to make their brows look good so I was definitely in the minority before but in teeny tiny baby steps, I'm going to get myself back to the 'Glam' stakes and be a Mummy that my Beans are proud to hold hands with just as I always have been with my Mum. It always makes me beam with pride when friends tell me how amazing my Mum looks for her age so hopefully one day that's what people will say to my Beans too.
Pass the tweezers will you . . .
DISCLAIMER: I received the above pictured samples from Benefit, as would any customer. I have not been paid to write this post but I'm proud to be a #QBlogger and help my local stores. All words, images and opinions are my own and may not be copied without my permission.