Revolutionary Dyson Humidifier launches exclusively at John Lewis today!
Yesterday morning Jelly Bean and I set off early for London, enjoying a sunny walk from Green Park to Sloane Square for a special event at John Lewis. We were amongst the first to get a close-up look at the revolutionary Dyson Humidifier which launches exclusively at John Lewis today bringing health and well-being benefits to British homes.

The Humidifier is something I have been interested to know more about since we, as a family, have been noticing more and more problems resulting from the dry air in the home caused by central heating. During the winter months, the air is naturally more dry because cold air holds less moisture than warm air. This is then exacerbated further in homes and offices with central heating which dries out the air even further and the result is dry, dehydrated skin (which shows signs of ageing), allergies and breathing difficulties. Dry air causes a whole host of horrible symptoms in babies and children so humidity is the key to making them better.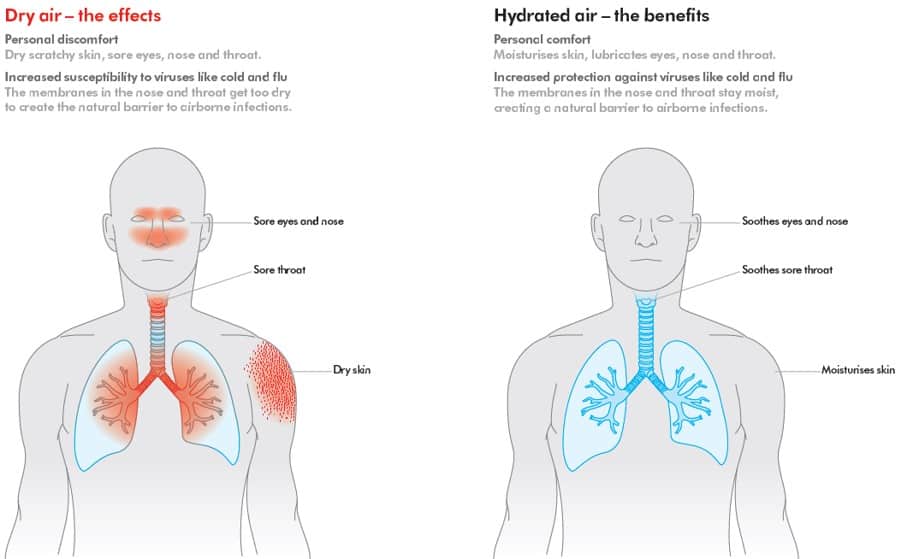 The recommended relative air humidity is between 40-60%, though many will be vastly below this figure. During the Winter months in the Mummy Matters household we have suffered badly with coughs and colds, dry skin, headaches and poor sleep. Beanie Boy especially has had problems with nosebleeds which the Doctor at the hospital has suggested is due to dry air in the home. All of these symptoms could be greatly reduced by using a humidifier and who wouldn't like to have a happy, healthy family!?!
When Beanie Boy was a baby he had very interrupted sleep due to coughs and colds which just wouldn't clear up. At the time it was suggested that a humidifier would help so during one of my middle of the night wakings with him I surfed the internet from my phone and purchased a humidifier. We used it for a short time and noticed a change in his sleep BUT we had to stop using it because even on it's lowest setting it made the carpets and furniture very wet and because Beanie Boy was frightened of the blue light which shone through the mist. As soon as we stopped using the humidifier the coughs and colds returned until the summer months arrived.
Looking at the Dyson Humidifier today I was instantly impressed, the wet floors and furniture wouldn't be a problem with this beauty because the mist produced is so fine you can barely see it BUT you can feel it. Standing a few feet away from the Humidifier felt like a cooling, gentle breeze laid by the sea. After my long walk in the sunshine this was just what I needed. I felt energised, calm and I'm pretty sure some of my wrinkles smoothed out as I was standing there.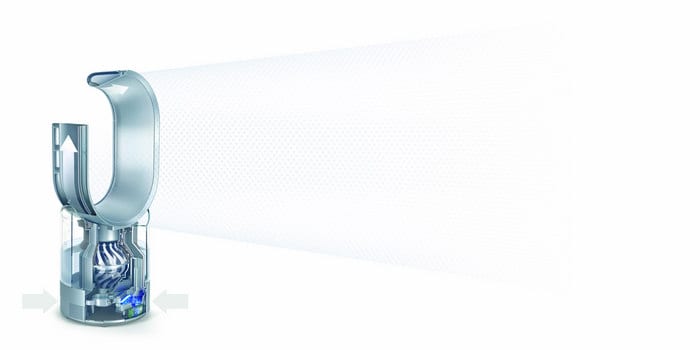 The Dyson Humidifier uses the Air Multiplier technology for even distribution and Dyson's own ultraviolet cleansing technology which kills 99.9% of bacteria in the water meaning the air being pumped into the room is clean AND hydrated, providing a health boost for the whole family whilst you sleep.
To mark today's launch, a newly commissioned white paper has been released by the Skin Health Alliance, assessing the effects of humidity in the home. The paper in summary, outlines that low humidity may affect the skin in a number of ways, for example by decreasing the water content of the stratum corneum, causing dry skin scales, aggravating skin texture, reducing elasticity and causing fine wrinkles.
The new Dyson Humidifier costs £499.95 and is available from today, exclusively from John Lewis and www.dyson.co.uk/humidifier.