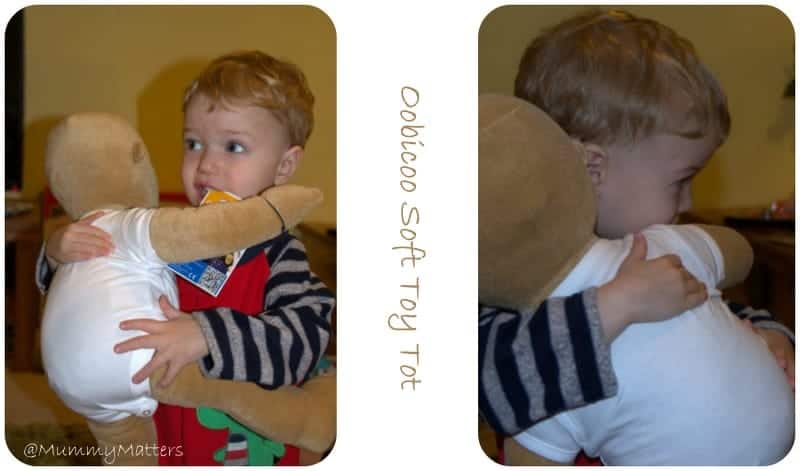 Can't bear to part with your baby's outgrown clothes?
If you can't bear to part with your outgrown baby clothes (I still have 99% of all of my Beans' outgrown clothes!!) then Oobicoo the soft toy tot is your answer. There are four Oobicoos to choose from; Ollie, Orla, Olwyn and Ed, each with their own set of interests. They are cuddly lifesize friends designed to wear your outgrown baby clothes to help teach children about the importance of recyling as well as to help build their motor skills and dexterity. I am a firm believer in teaching your children young to be able to do small things for themselves and getting dressed and undressed is one such thing. It gives them a huge confidence boost when they do something that, up until then, only Mummy or Daddy could do for them. Oobicoos are perfectly sized for playtime fun through role play, dressing up and communication and unlike a 'doll' they are perfect for boys and girls.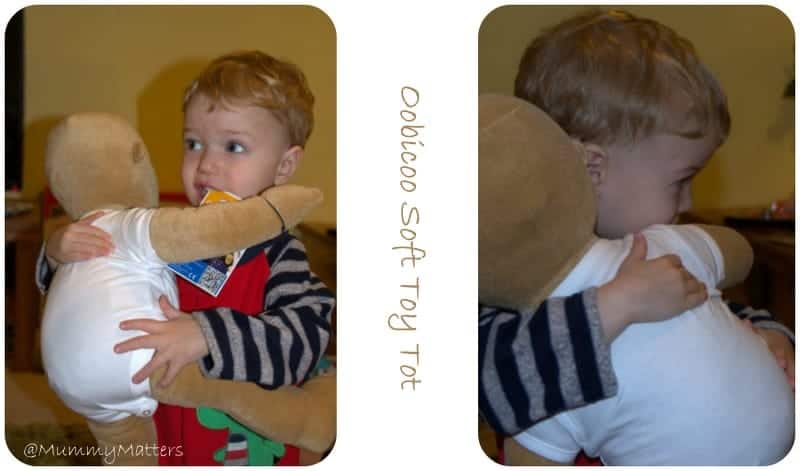 I have written previously on Mummy Matters about Jelly Bean's love of 'babies' and how he would steal Little Bean's 'babies' at every opportunity. Well since that post he has received a number of odd looks, stares and even comments because he had wanted to take LB's baby out and about with us. People thought it was most odd that a little boy would be carrying a baby doll, particularly one dressed in girl's clothes.
Just before Christmas, Jelly Bean welcome 'Ed' into the family and it was an instant friendship for the boys as JB carried him everywhere he went. He hasn't quite mastered 'dressing' Ed himself yet but he is brilliant at 'undressing' him (why is that?!?). He has managed the odd sock on occasion and has since been practising at putting his own socks on. These are all skills we can build on slowly.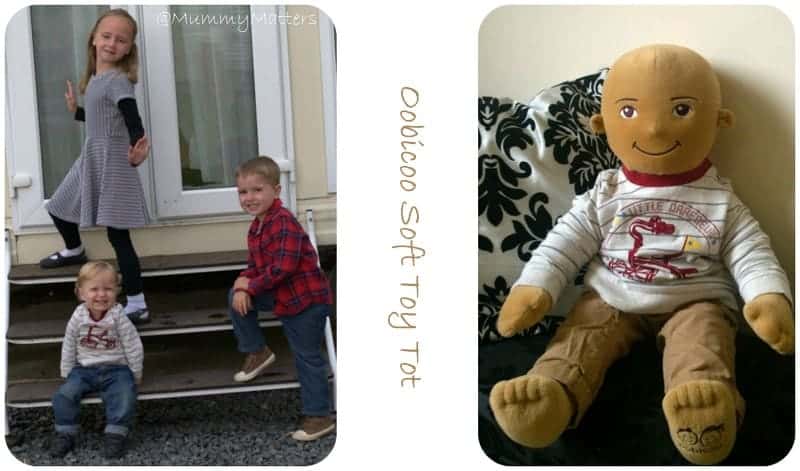 Did you know a good way to teach your child how to dress themselves is by working backwards. For example, when doing up a zip start by clicking the zip together and zipping it half way then asking the child to zip it the last little bit. Heap on the praise when they manage, then slowly as they master that you click the zip together and let them zip it all the way, again piling on the praise and then finally showing them how to click the zip into place and zipping it all the way. Adding on a little bit to their skills at a time rather than pushing for the whole caboodle is a lot more manageable for them and the praise really helps them to want to do more.
Oobicoo's came about originally as as models for the Totseat but kept being sold in stores 'by mistake' and so now they are a product in their own right making boys and girls all over happy. They are much larger than your average 'doll' and I think this is what makes them appeal to boys as well as girls. They fit clothing of approximate 6 months of age. Oobicoos are eco-friendly, made from recyclable materials and they raise money with EVERY sale for the Children's Immunology Fund.
DISCLAIMER: We were sent Oobicoo Ed for the purpose of this post. All words, images and opinions are my own and may not be copied without my permission.