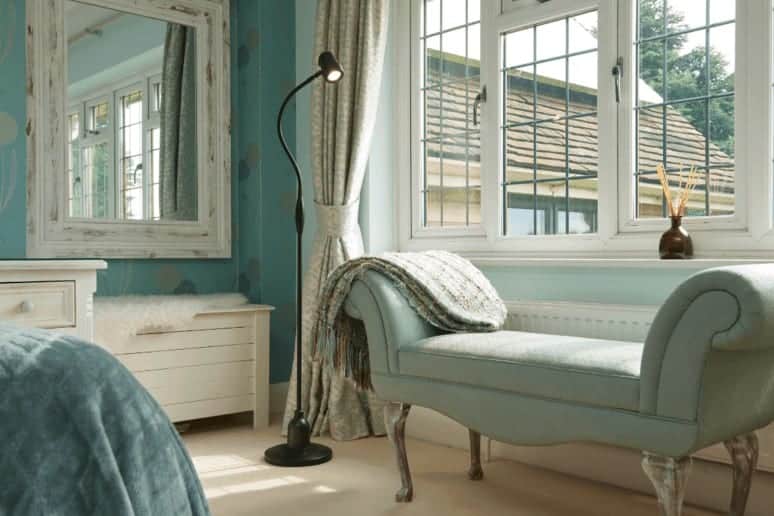 Reducing Eye Strain with the Alex Floor Light
In life you tend to be an early riser or a night owl, I am the latter. I have never been good at waking early but in the evenings I am full of energy and focus. It's just as well since this is generally the time that I tend to do the majority of my reading, work or crafting once the children have gone to bed.
Night Owl Pitfalls
One of the obvious pitfalls of being a night owl is the lack of light, it's not so bad in the Summer months since it stays lighter for longer but in the winter it can cause problems. One such issue is eye strain and the resulting headaches that come with it. I don't like to put the overhead lights on because the evenings are when Simon is relaxing after a busy day at work so I tend to just get on with it as best as I can in reduced light. That was until I was given the Alex Floor Light by Serious Readers for review, which changed my evenings for the better.
Alex Floor Light by Serious Readers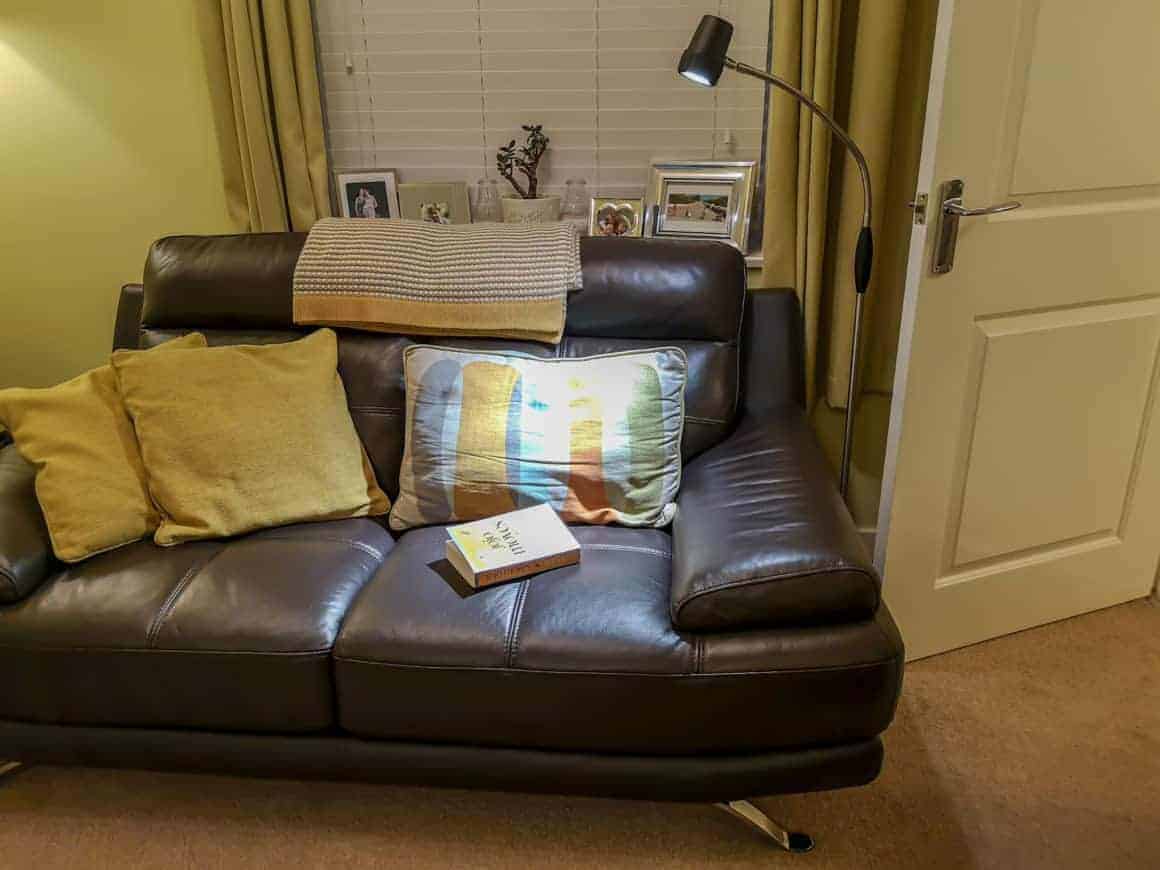 The Alex Floor Light is a non-intrusive addition to our lounge that has made a huge difference to my eyes and my evening productivity. Slotting in nicely behind the sofa and the lounge door, the Alex Floor Light takes up no space and can be adjusted so that the light beam hits right where I want it without affecting Simon.
The Alex Floor Light has been so well designed by readers for readers, it is so much more than just a floor light, is a reading light built with the purpose of helping you see better and saving your eyes at the same time.
Features:
With a 4,000K light beam, I can see even the smallest of prints or stitches without having to squint.
The light offers 6x more light than in a direct beam to your page or craftwork than a standard 60W filament bulb.
A low energy 5w light engine ensures that your energy bills will barely notice the difference.
Who is the Alex Floor Light for?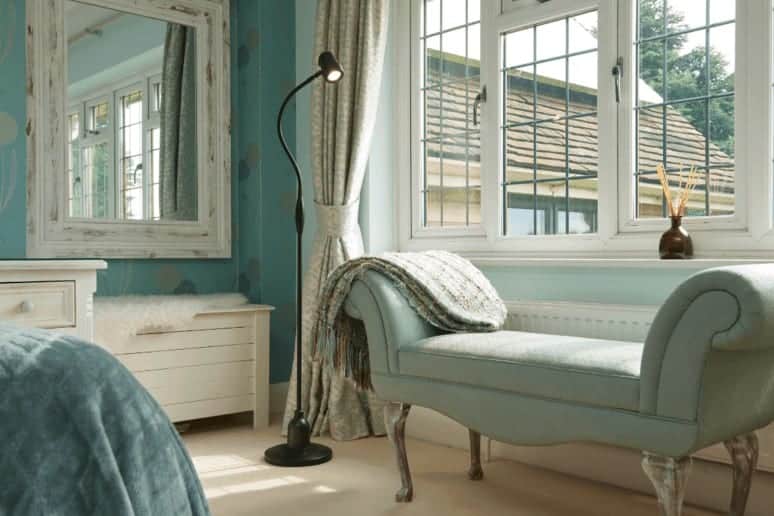 If you find yourself straining to read or feeling tired easily when reading or doing close up work such as crafting or art then the Alex Floor Light is for you. They are used at the Royal Hospital Chelsea (home of the Chelsea Pensioners) and Heathrow Air Traffic Control to help improve sight. Did you know that as we age our eyes need up to 3 times more light to be able to read well?
How does it work?
State of the art technology allows the Alex Floor Light to emit high-intensity beams from the long-life LED whilst staying cool to the touch. The beam is so close to natural daylight, it's the best light for reading without straining your eyes.
What do we think?
First Impressions – the Alex Floor Lamp arrived in possibly the best packaging I have ever seen. When I opened the box I was greeted with a serious of labels on the lift-up flaps and boxes to ensure I unpacked the light safely. Within 5 minutes I had the lamp out of the packaging, plugged in and switched on – it was that simple.
2 weeks later – we have been using the Alex Floor Light for a little over 2 weeks now and whilst I initially assumed that I would be the main user of the light, I'm pleased to say the Beans have all taken to using it too. They said that it makes their books easier to see and ultimately to read. The bonus to this is that they have naturally wanted to read for longer because they are comfortable.
Once the children are in bed I reclaim the Alex Floor Light for myself and instantly feel at ease with the light beam shining over my shoulder. I have found that my concentration on text and craftwork has improved, I have suffered from far fewer headaches and I generally feel like my evenings are less 'taxing'.
Is the Alex Floor Light worth the price tag?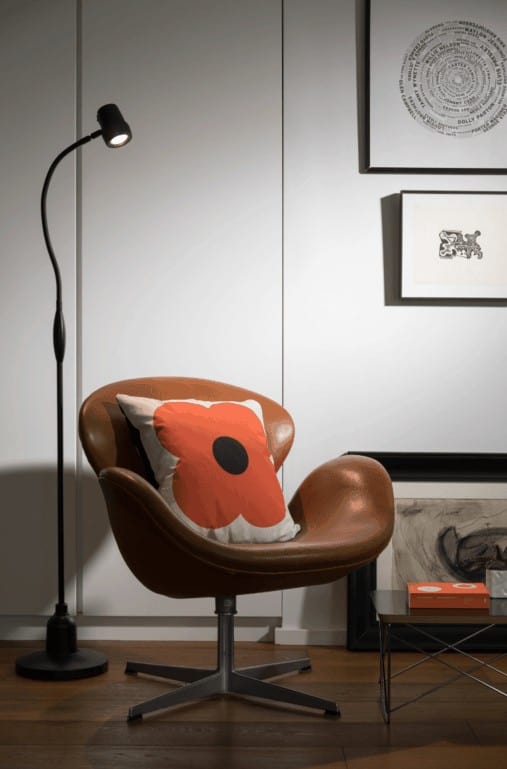 There's no getting past the fact that the price tag of £269.99 is pretty steep for a light BUT if you love to read (or craft) and you are finding it harder to see, feeling more tired as a result of your hobby and you feel your eyesight is deteriorating then the Alex Floor Light is an investment in your eye health and your hobby.
Lighting Options
The Alex Floor Light comes in Lightweight or Heavyweight. The lightweight looks more contemporary and the heavyweight features a wooden carry handle, a heavy base and the option to add a dimmer switch for an additional fee. We chose the heavyweight option as the Beans do like to practice all manner of gymnastics and martial arts in the lounge so I figured this might stand up to them a little better (and I was right).
You can also buy a table and wall lamps if you feel a floor lamp is not for you. Pop over to Serious Readers to see all the lighting options available and to find the right light for you. If you have an eye condition like AMD, Glaucoma or Cataracts and wear prescription glasses, they have a guide online to help you choose the best light for your condition.
Risk-Free Trial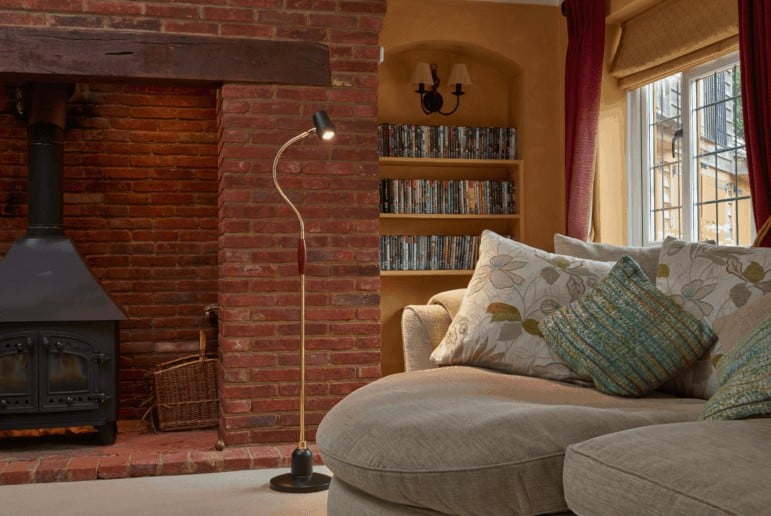 Still not sure? Don't worry, we all have to make our considerations carefully before making a big purchase. When you purchase a Serious Readers light you are guaranteed by a 30-day risk-free trial so if you find that the light isn't for you, you can return it without any quibbles and they will even collect the light free of charge and provide a refund or exchange if you want to try something different.
Live Chat Service
At Serious Readers, they understand that you want to make the right choice for you but choosing from a picture online isn't always easy. Give their Live Chat Service a try online or call them free on 0800 032 9366 to get advice on the best type of light for you.