Project 366 – Week 26 2016
Grandad's 70th Birthday celebrations were still in full flow on Sunday, we managed to squeeze as many out of days as possible not returning home until 6.45 pm so the Beans went straight to bed ready for school the next morning. We had all had a really lovely time together as a family with lots of great memories being made.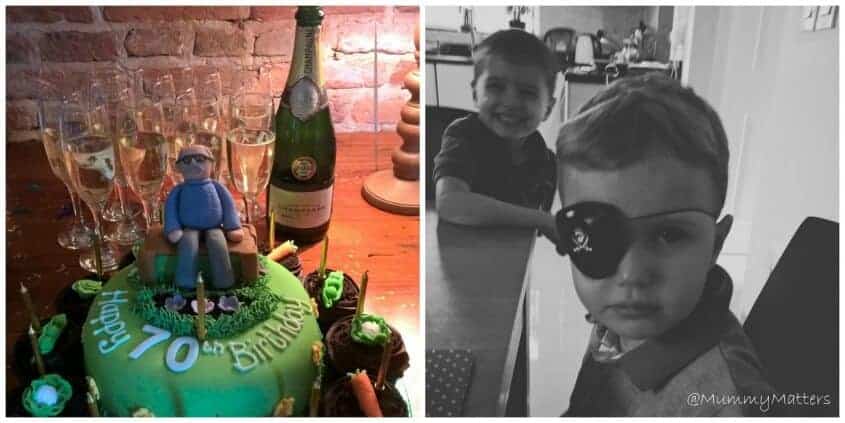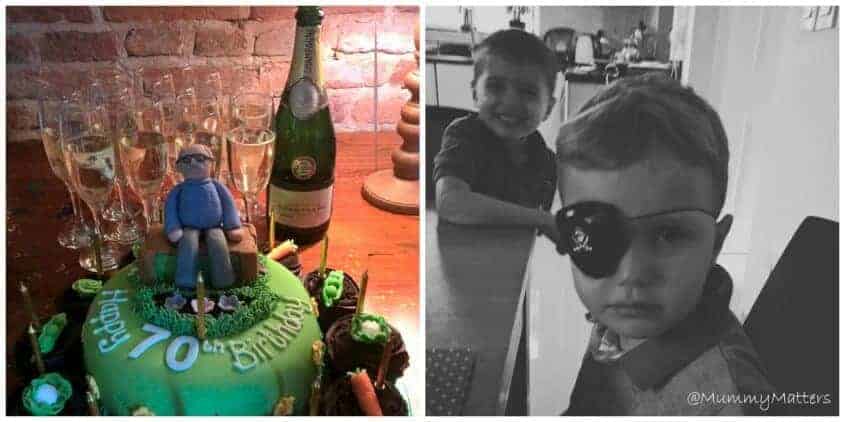 Unsurprisingly the Beans were a little jaded on Monday morning, Jelly Bean was feeling particularly grumpy as the day wore on. He was adamant that he wanted to be a pirate for the day but apparently, he was only going to be a grumpy pirate.
On Tuesday Little Bean left the house early for a school trip with her classmates. They visited London to see the British Museum and had a great day together. I wondered how she might cope with the day as she was still very tired from our weekend away. Testament to how tired they all were was this picture of the three little Beans sitting contentedly watching the iPad together, this NEVER happens as they always argue about who wants to watch what. I think they had all zoned out staring at the screen!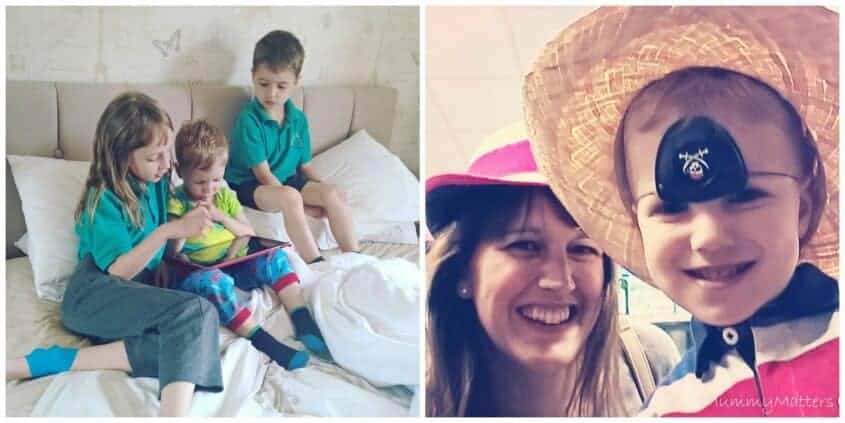 My little Pirate was at home with me for the day and was in a much better mood so we popped out to the shops and he insisted on going everywhere dressed as a pirate until he spotted this hat in the shop and then he couldn't decide if he wanted to be a pirate or a cowboy. We had lots of fun together trying on lots of hats and taking selfies.
I shall be telling you more about these soon but a few weeks ago I set Curly a challenge of building the Ravensburger 3D Building puzzles. Here he was putting the finishing touches on Big Ben, I'm sorry to say he did get a little frustrated with this one at the very top and handed over the finishing stages to Daddy to complete.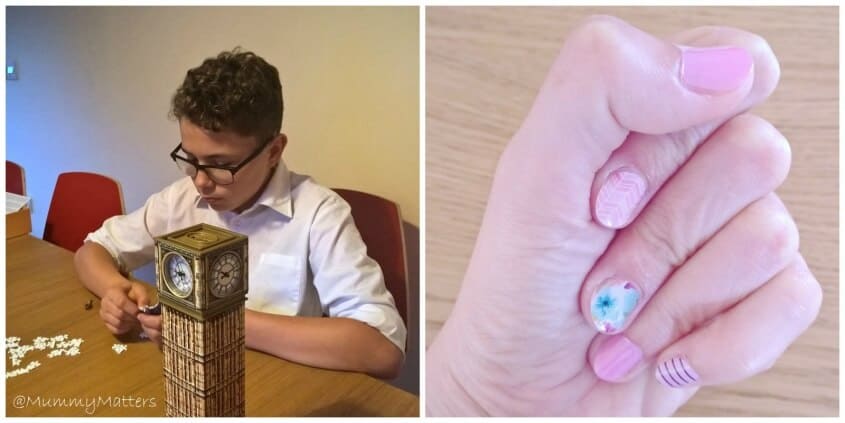 Whilst taking Jelly Bean to nursery earlier in the week I had spotted some catalogues and free samples of Jamberry Nail Wraps to try. I have always been intrigued by Nail Wraps but never actually given them a try. I sat myself down for 30 minutes and set to work on my nails and have to say I have been really impressed with the results. They were much easier than I anticipated and so far they seem to be fairing quite well. They are supposed to last for two weeks but only time will tell . . .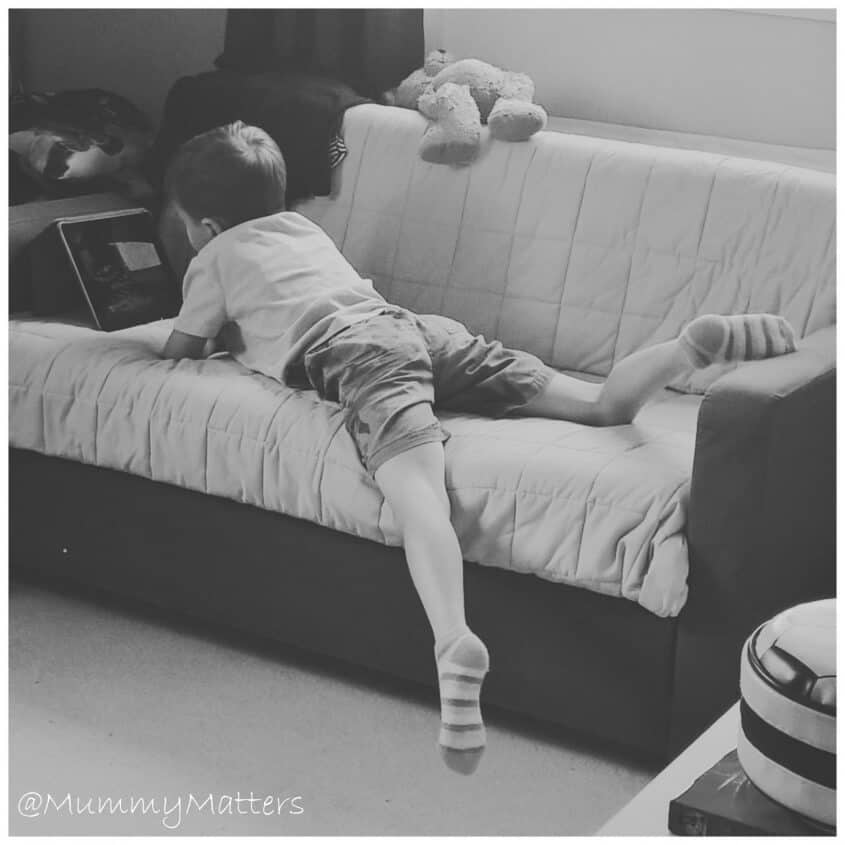 After our busy weekend away last weekend, we decided to stay home this weekend, catch up on jobs and give the Beans time to just relax for a change. We are always such a busy family rushing about from one place to another. Beanie Boy loved the chance to just veg out on his sofa and catch up on YouTube Kids. He did pop out to a car show later in the day with Daddy and Little Bean decided to go for a sleepover at Nanna's house but hopefully, we have all recharged our batteries a little.