Things to consider when planning your loft conversion
Loft conversions have become incredibly popular within recent years as a great option for adding extra value and space to a property, without the need to move house. According to a Nationwide conducted study, a loft conversion incorporating a double bedroom and a bathroom is estimated to add as much as around 20% extra value to a property. When planning your loft conversion, it can be difficult to know where to start. To explore the feasibility of your dream build, in partnership with Simply Loft, here are some important considerations you should make first.
Minimum ridge height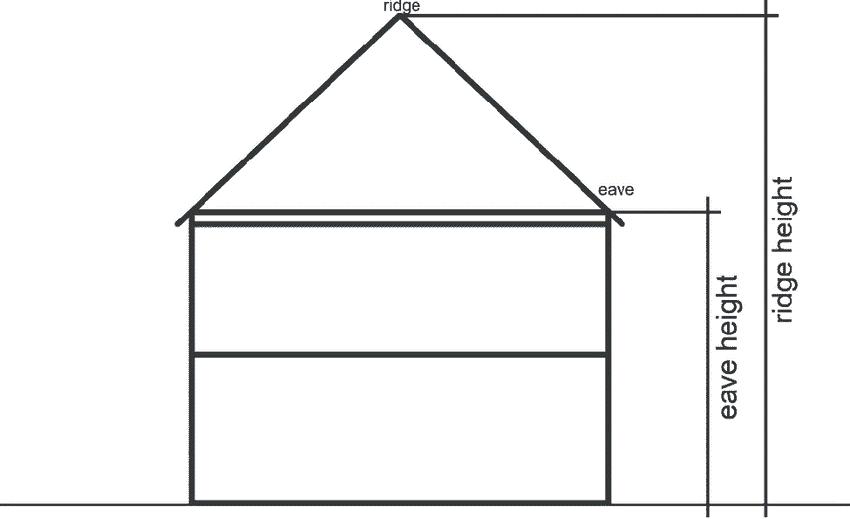 Arguably the most important step in determining the possibility of loft conversion is to check the ridge height of your property. The ridge height for your loft is measured from the lowest point of the loft floor to the highest point of the roof, aka the ridge. For any loft conversion, a height of 2.2 metres is often the minimum required.
Local planning regulations
Whether you hold permitted development rights or will require planning permission depends upon both the type of property and the area it resides within.
If your property is not in a conservation area or is a flat: you have permitted development rights (PD) and can, therefore, develop your loft space without needing planning permission. With permitted development, you are simply asking the council to confirm that your scheme fits permitted development criteria. Your development will, however, still need to keep within the PD constraints: terraced properties are allowed to develop an additional 40 cubic metres of space; semi-detached and detached properties are allowed 50 cubic metres.
If your property is within a conservation area: you will need to apply for planning permission. With planning permission, you are asking the council if your proposed scheme of works is acceptable. It is open to rejection by them and/or your neighbours and will have to follow the local development plan.
What goes where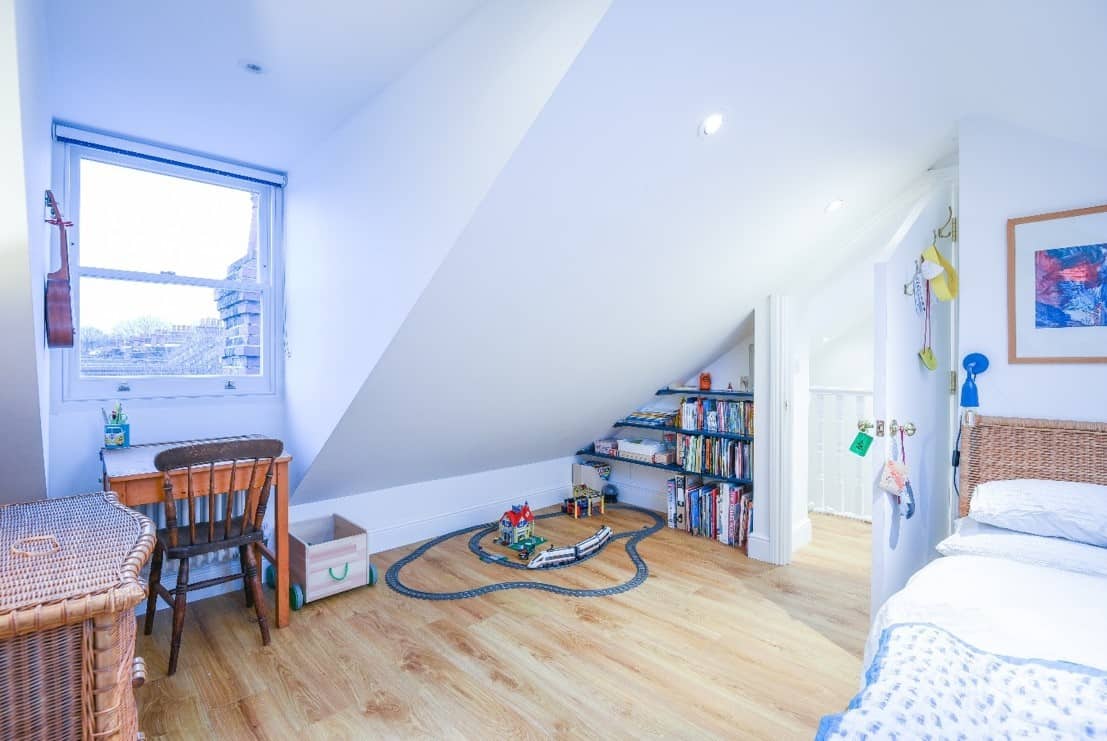 Provided you have the space to convert your loft into two or more rooms, taking the time to plan each room's intended function will be crucial in deciding the best placement of rooms, to maximise the use of space. In an L-shaped dormer loft conversion, for instance, placing an en-suite bathroom in the smaller rear dormer can be an efficient use of a sloping roof, as features such as a free-standing bath can slot in nicely under the eaves space. Alternatively, a rear dormer may be a perfect space for a children's bedroom, with smaller-scale furniture and eaves space for accommodating a bookcase for bedtime. For more inspiration on creative ways to use your new loft space, click here.
Glaze and gaze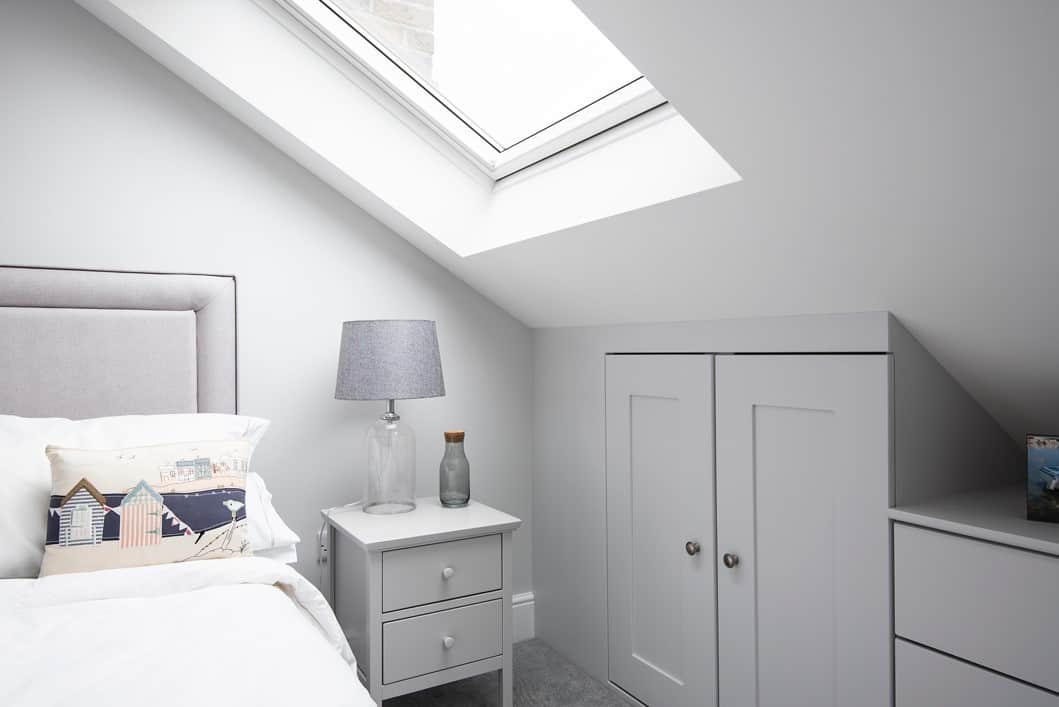 While every loft conversion needs some natural light and air, the options available for glazing may depend upon the type of loft conversion you opt for. Velux skylights present a great option for introducing light into a Mansard Loft conversion with a sloping roof. Another option for adding light and ventilation into your loft room may be to introduce a Juliet balcony. Juliet balconies do not actually protrude from the property and are thus often treated like large windows, allowing them to often fall under permitted development rights. It is, however, important to check if this applies to your area, as rules may vary.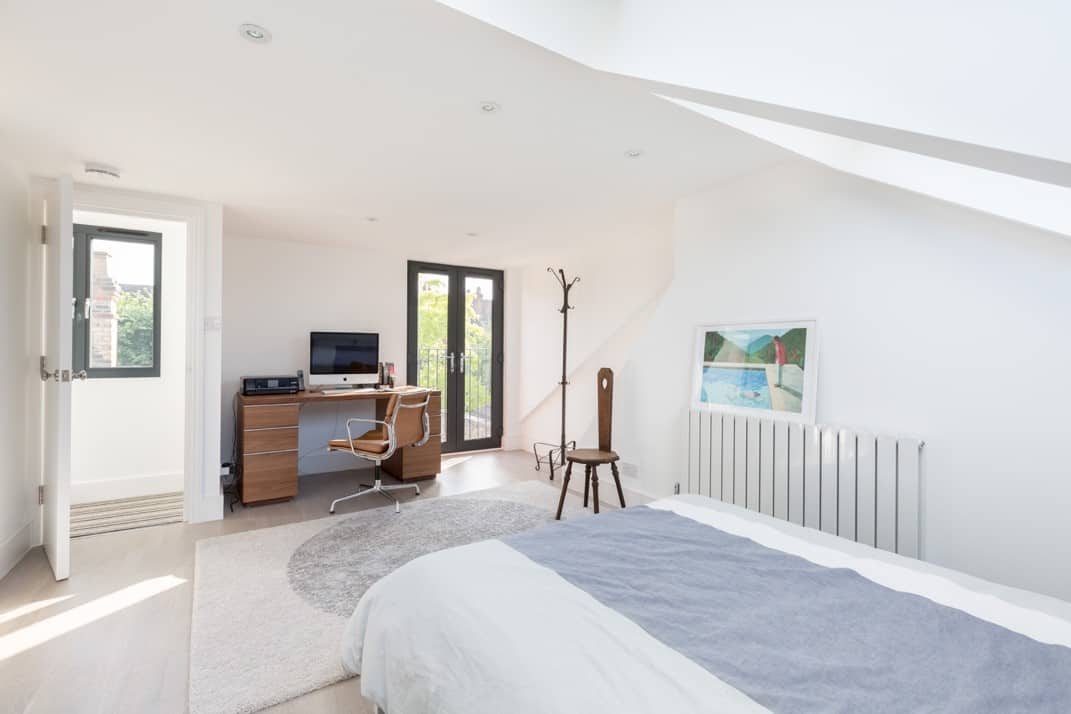 Don't forget the stairs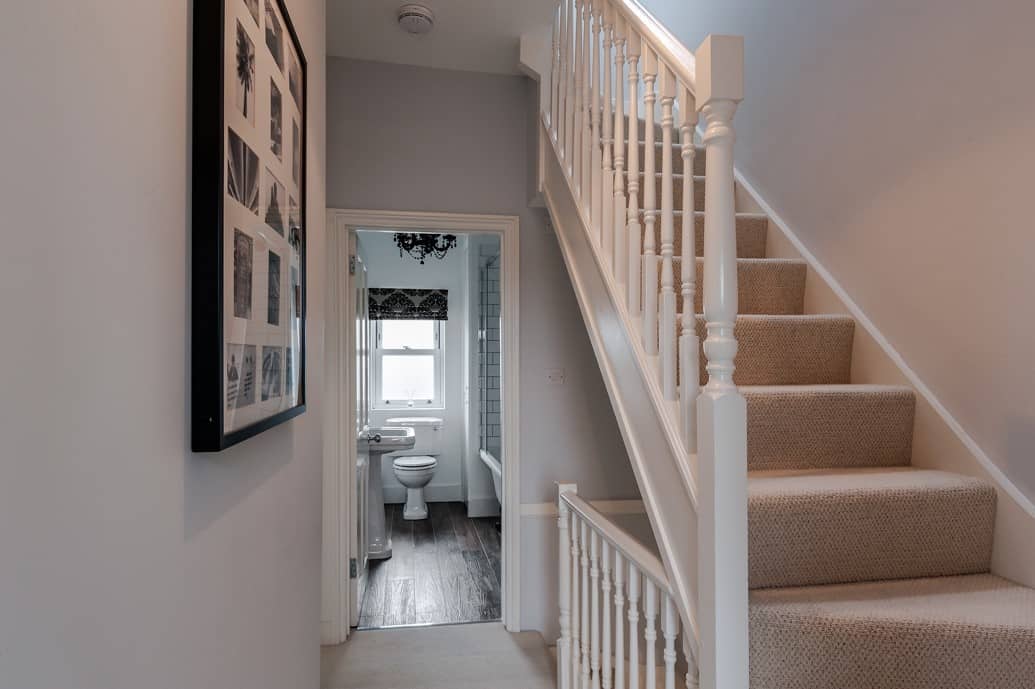 Essential to any loft conversion is a set of stairs. As stairs can take up a large amount of space, it's crucial to consider where, given your current space, your new stairs will go. For tight spaces, space-saving stairs such as spiral staircases, or alternate tread stairs, may be great options for consideration.
Invite in the experts
Although the above checks are important indicators of whether your space is convertible, the best way to know for certain is to invite a specialist surveyor to fully assess your property. At Simply Loft, their specialist surveyors can provide a free loft conversion site visit, no matter what area of London you live in. Why not give them a call today on 0203 285 7364, or visit their website.
*This post is sponsored by Simply Loft, London's leading loft conversion specialist, focusing on making every loft conversion project as simple and stress-free as possible.