Everything you need to know about Short Term Accident Disability Insurance
We all have seen friends or colleagues facing health issues that leave them unable to work for months or years. It is hard watching people struggle to make ends meet during such patches of their lives. And it is even harder if the person happens to be you or your family.
According to the Council for Disability Awareness, one in every four of today's 20 years olds have a possibility of becoming disabled at some point in their career before retirement. This results in lost income and accumulating medical bills that can throw your life plans off the track.
However, the good news is that you can protect your financial confidence with disability insurance. The disability insurance policy is a source of income that you may need to pay your bills while you take care of yourself. Generally, disability insurance policies can be divided into two groups depending on the length of the disability. They are:
Short term disability insurance policy
In this post, we'll cover short term disability insurance and everything that you need to know about the policy.
What is short-term accident disability insurance?
Short-term accident disability insurance provides monetary benefits in case something happens to you that makes you unable to work for a short period. While it does not compensate for your entire monthly income, it does pay a percentage of your monthly salary. Generally, the benefits can cover around 40-60 per cent of your gross monthly income.
What conditions qualify for short term disability?
A short-term disability varies from plan to plan. However, some diseases such as cancer, mental health issues, accident injuries, and musculoskeletal disorders are the top reasons that qualify for short-term disability claims.
Before opting for a policy, make sure you read the details that would exempt your preferred conditions from the coverage. Otherwise, you will have to purchase additional insurance to supplement your benefits if you are unable to work due to a disability.
Eligibility for Short-Term Disability Insurance:
Most of the short-term disability policies require employees to meet certain specifications in order to receive benefits. These may include that the employee works full-time, has a minimum service requirement, or has worked for a minimum length of time.
Some employers may specify other requirements for employees to become eligible for short-term disability insurance benefits. They may also ask for a doctor's report to verify the condition of the worker, for illnesses including cancer, diabetes, back pain, accident, or non-work-related injuries.
When does the coverage begin?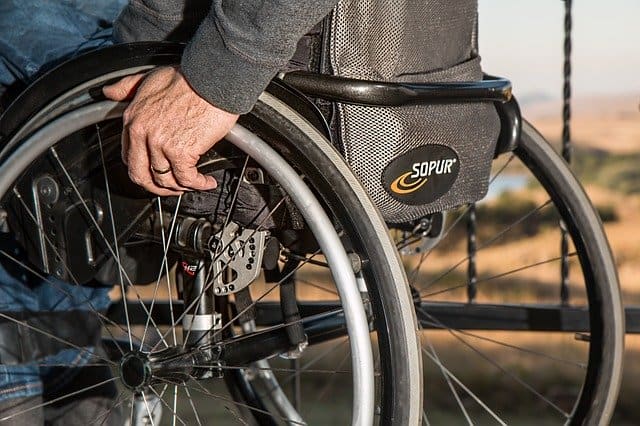 The short-term disability coverage usually begins anywhere from 1 to 14 days after the condition that leaves an employee unable to work. The coverage period may range from weeks to several months (mostly 12) from eligibility. Employees may also be asked to use sick days before the disability benefits kick in if it is an illness that renders them unable to work for an extended period.
Other than the short-term non-work-related disability insurance, there are policies that cover workplace injuries with different requirements. If an employee is out of work for a period longer than what is the short-term disability benefits cover, then a long-term disability plan kicks in. This may happen anywhere between 10 to 53 weeks from eligibility data.
Who provides short-term disability coverage?
In most cases, short-term disability coverage is offered by employers as a benefit. However, there are companies where employees pay for coverage with some tax implications. Some states also require employers to carry short-term disability insurance and regulate the mandated limits of coverage amounts. States can also set their own requirements regarding the weekly cash benefit limits.
Short-term disability coverage is commonly attained either through:
A self-funded plan accepted by the employer
A contract agreement through an insurer
If you are self-employed or you want to supplement your current policy, you can get an individual disability policy. The coverage and benefits for an individual disability policy differ for group disability insurance plans; therefore, you need to research properly to make the right choice.
What isn't covered by short-term disability insurance?
A short-term disability insurance plan is designed to replace a percentage (typically 40 to 60 per cent) of your monthly income. It does not cover any extra expenses like medical bills or long-term in-home care costs. Short-term plans may also cover birth as a disability; however, you might have to wait for long weeks for each check.
How much does it cost?
Short-term disability insurance premiums can range from 1 to 3 per cent of an employee's annual income. However, there are a few factors that may affect the amount that you have to pay as a premium every month. These include:
Your age
Your current health conditions
Your lifestyle (do you smoke or drink?)
Your job (jobs that make you prone to disabilities have higher monthly premiums)
Your monthly income (high earning individuals will have higher premiums because it will cost more to protect those earnings)
Since disability insurance providers do not have a single definition of disability, you should make sure that the policy covers your job before you shop for one.
Getting short-term disability insurance:
Getting short-term disability insurance is a simple process. Firstly, you need to find out if your employer offers a disability plan. If they don't, then there are insurance professionals that you can get in touch with to attain an Income Protection Plan. The insurance providers such as the Aflac, the US Health group, and their subsidiaries will walk you through the process and guide you to get the right the plan for your situation.
Summing up:
The financial obligations can be frustrating, and even scary if you don't have a source to pay your bills when disabled. That is why protecting your income with the right short-term disability insurance plan should be an integral part of your future financial planning. Conduct thorough research or simply get in touch with a financial representative to choose the right coverage for your situation.