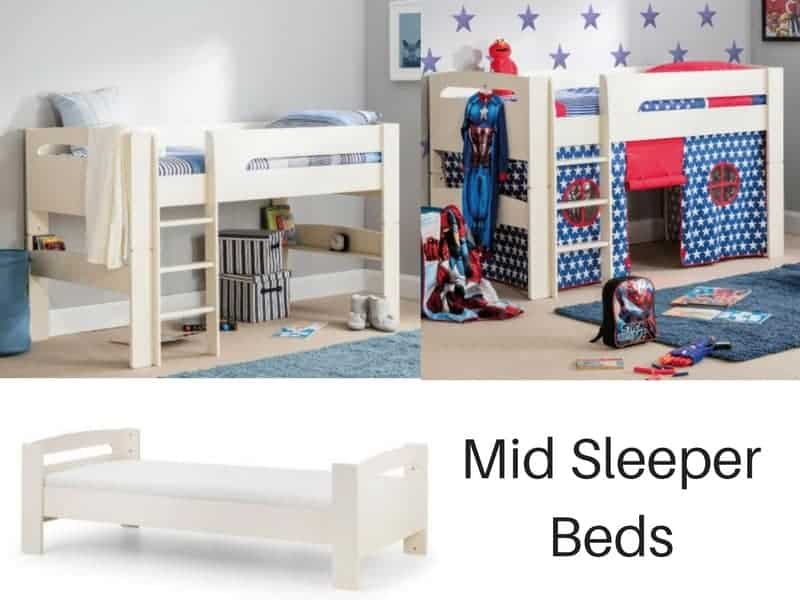 How to maximise space in a small kids bedroom
When I was growing up I didn't always have the biggest bedroom but my Mum has always been very clever with interior decor and layout so she always managed to make my room feel like the tardis. Just because a room is small, it doesn't mean that it can't look great or have amazing storage, you just have to be creative in how you do it.
Mid-Sleeper Beds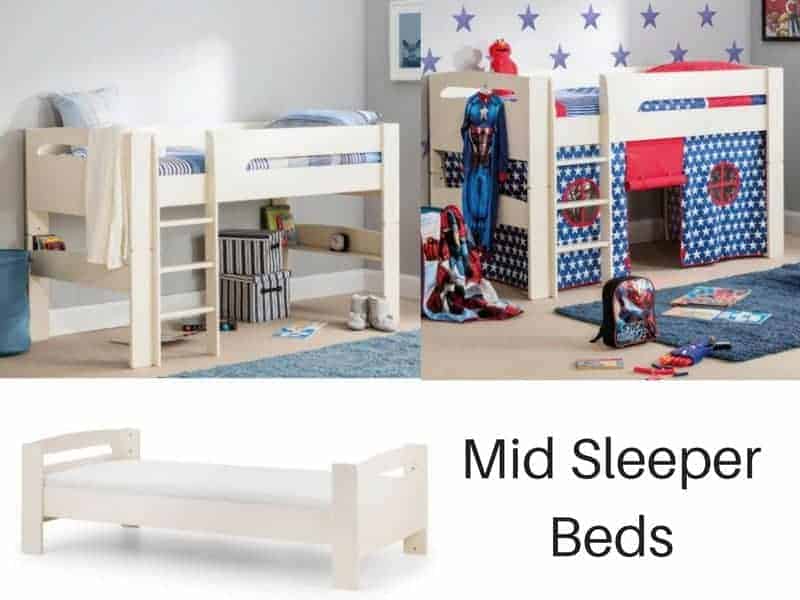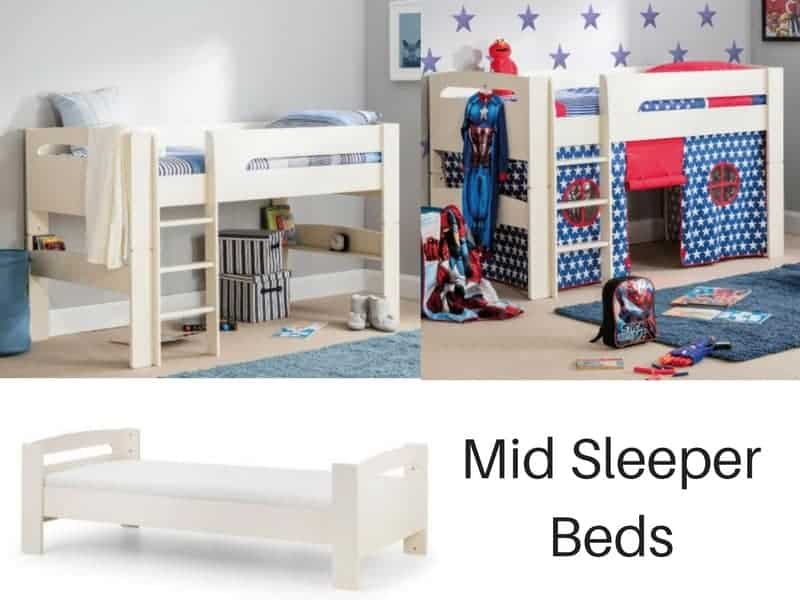 Raising the bed off the floor immediately frees up valuable floor space providing added storage. There are lots of great designs of mid sleeper beds to choose from; some incorporate storage, desks and ladders within them, others just have an empty space if your little one needs a 'den' to play in. We created a den under Lillie's mid sleeper bed when she was smaller, we added fairy lights, a soft rug and a beanbag and it became her chill-out reading area.
Storage, storage, storage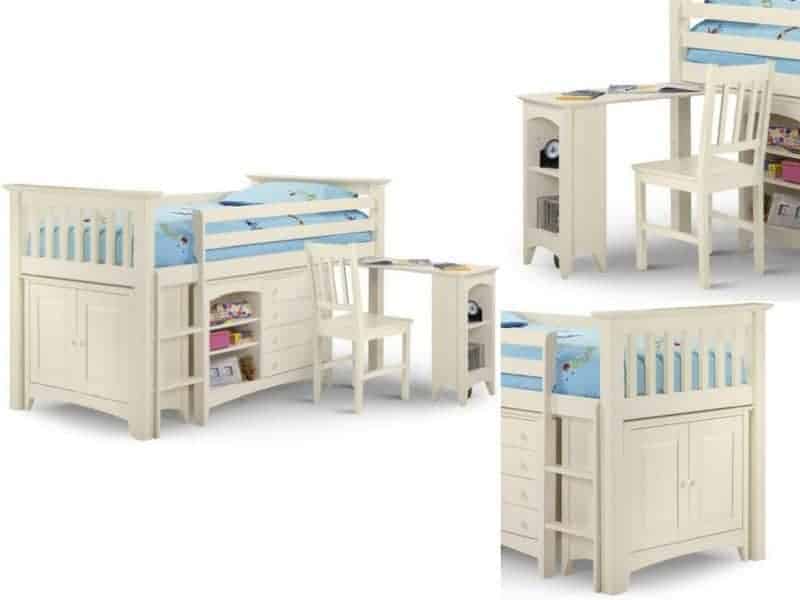 If you have children, then you know that storage is a MUST! Kids come with a LOT of stuff which accumulates year on year. Lillie is like a magnet for 'stuff', I don't know where she gets half of it from but it just magically appears. Of course, we're not just talking clothes storage here, you'll need somewhere to store toys, books, games, craft supplies and cuddly toys – seriously do they multiply overnight?
De-Clutter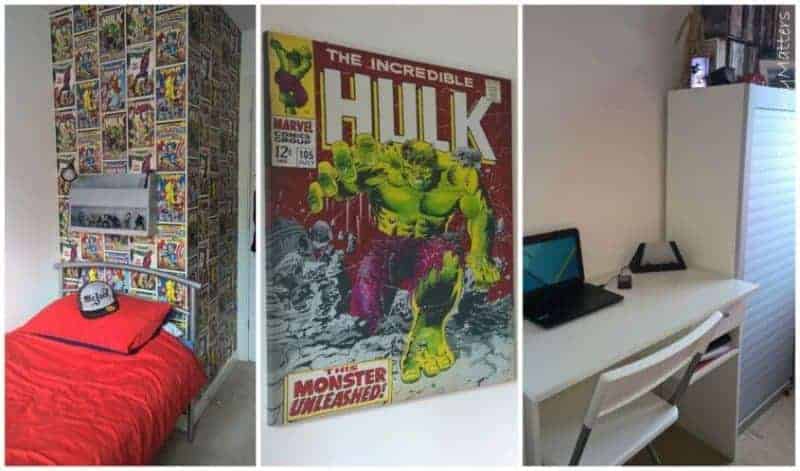 Nothing makes a small room feel smaller than clutter! Try to keep the bedroom as mess-free as possible by having a good de-clutter at the very beginning to ensure that you are only left with the items you really want in there. Once you have whittled your belongings down it will be easier to fill up the storage and keep the bedroom looking spacious, inviting and a calm environment for sleeping in. Will drew the short straw with bedrooms in our home since he lives between our house and his Mums but we still managed to create him a stylish teen bedroom with room do whatever teenagers do?!
Incorporate Fun Decor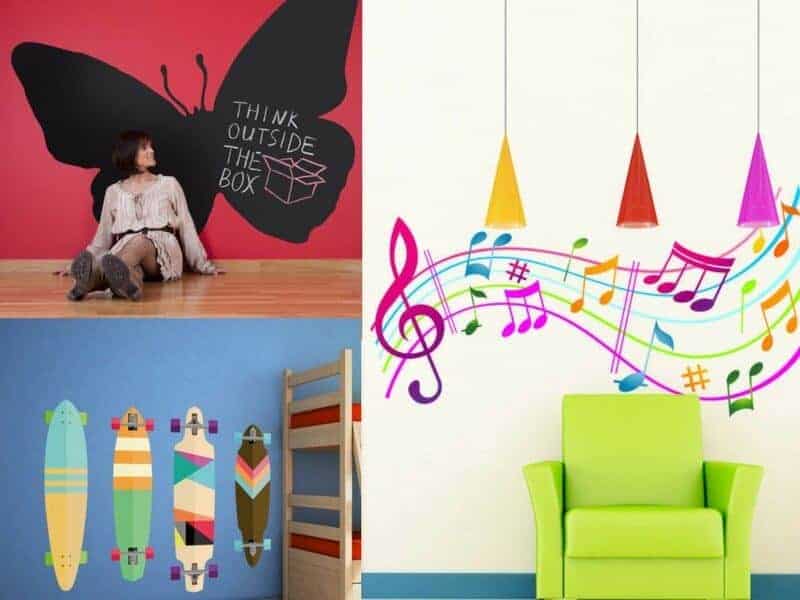 If you have a small bedroom, hanging pictures on the walls can bring the room in and make it feel cluttered. This is where wall stickers are perfect for adding the finishing touches to a child's room. They won't damage the walls or take up valuable space, they add instant colour and style without breaking the bank.
Above all else, a child's bedroom needs to be somewhere that they will feel safe and calm. Ask for their input when designing the room to make sure that it appeals to them and they will love the opportunity to have their say.