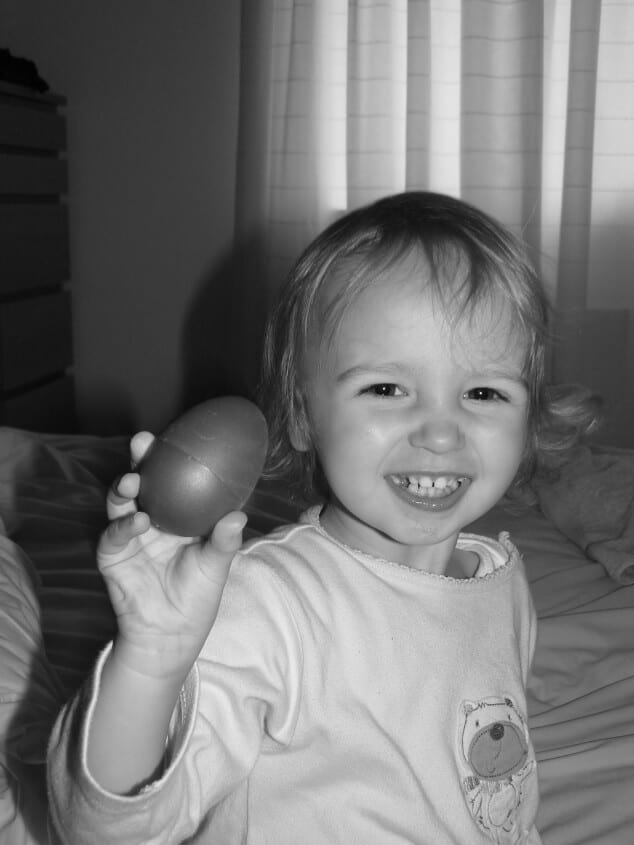 My gorgeous girl . . .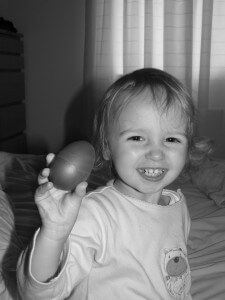 It's been a pretty unsettling time for our Little Bean over the last six months. She has stopped nursery (because of the summer holidays), she has moved house twice, moved from cot to "big girl's bed", and there has been lots of talk about a "new baby" or "bump".
Resilience
I'm amazed at how well she has coped; she is a very resilient little 2-year-old whom I am very proud of. I am beginning to feel, though, that all of this change is beginning to take its toll on her.
Big Girl Bed
When we had completed our first move, we moved her from her cot into a junior bed, and she took to it all like a duck to water. She has only fallen out of bed twice and, on one occasion, was so tired she just slept on the floor (we have a big pillow to break her falls!).
House Moves
She didn't bat an eyelid at the first move, and to prepare her for the second, I would take her to the "new house" every week so that she could see it being built. The night before we stayed here for the first time, she cried when I put her to bed because she "wanted to sleep in the new house".
She has settled in well here, but I've noticed a growing habit with her where she cries whenever we go out in the car; she asks to go back to the "new house", which I keep telling her is "home now", but I wonder if she's anxious that we will only be staying here for a short time too?
Jekyll and Hyde
Her behaviour has become Jekyll and Hyde since we moved here; one minute she is my angel, the next she is a horror – I know it's also a terrible 2's time, but it's almost been overnight since we moved here. She gets frustrated very quickly; she has slapped me around the face several times, hitting and pushing her friends and crying A LOT!
New Baby Incoming
I'm also wondering if she is sensing the change that is about to happen, the new baby. Daddy has always done Little Bean's bedtime routine; it's their special time – so we were both surprised two nights ago when she got very tearful, asking me, Mummy, to read her story and do her milk. She clung to me like she would never see me again and wanted to cuddle for ages. Yesterday afternoon, we sat in the chair and watched an hour-long DVD from start to finish with her cuddled up in my arms. Don't get me wrong, I LOVED this; it was a rare happening, but then again, at bedtime, she became very upset when she had to leave me.
When she has her naps and bedtime, we have had to read the same book every day (twice a day) for the past two weeks, which tells me she is looking for some consistency. I hope this period will pass quickly and the new baby doesn't upset her too much. She has always been such a happy little girl, and I hate seeing her upset and frustrated. Only time will tell, but I'm so proud of how well she has done in her short little life.
I love you, Little Bean. You are and always will be my gorgeous girl xxxx